Cancel HughesNet and Do Yourself a Huge Favor
HughesNet is a fast-speed satellite internet with built-in Wi-Fi, offering 25Mbps speed on every plan. They claim to be America's first choice for satellite internet and offer four plans to cater to user requirements.
Did you subscribe to HughesNet only to be disappointed in their service, and now you want to cancel it? We've got you covered!
How To Terminate HughesNet Subscription Yourself
You can terminate your HughesNet subscription over the phone by calling Customer Care at 866-347-3292. If you're a business owner, you can call 800-347-3272. Make sure to:
Inform the customer support agent that you want to cancel your subscription

Add details including your billing address, your HughesNet account number, and payment plan information

Ask for a confirmation email
The agent will guide you through the process or cancel your subscription for you. Customer service is available 24/7.
Issues To Consider When Canceling HughesNet Yourself
Canceling HughesNet can be complicated and frustrating if you're doing it on your own. A lot of customers faced issues during the cancellation process. Here's a quick summary:
The website has broken links to email and Live Chat, so you don't have an alternative to phone calls
HughesNet

does not provide website access

in some countries. If you're traveling to those countries, it can be difficult to access your account

The customer support team can be unhelpful and rude
Use DoNotPay and Cancel HughesNet in Three Steps

Are you finding it exhausting and frustrating to cancel HughesNet yourself? You can save time and effort by using DoNotPay to cancel your subscription. Here's how to unsubscribe:
Choose the

Find Hidden Money

option

Type

HughesNet

and confirm
Leave the rest to DoNotPay! We will finalize the cancellation process and notify you via a confirmation email once the process is complete.
Want to cancel memberships like Top Shape Gym, BetterHelp, CrashPlan, Young Living, Ring, or more? We can assist you! Link your email address or bank account to , and we will pinpoint all your active subscriptions. Choose the ones you want to cancel with the Find Hidden Money tool, and we will remove them for you.
Here is an overview of the methods you can use to get rid of HughesNet:
| | |
| --- | --- |
| Can You Cancel VIa? | Yes/No |
| DoNotPay | Yes |
| Phone | Yes |
| Email | No |
| Letter | No |
| Live Chat | No |
| Website | No |
Does HughesNet Charge You After Cancellation?
Before you proceed with the cancellation process, review HughesNet's terms and conditions to see if the Early Termination Fee applies to you:
| | |
| --- | --- |
| Cancellation Period | Cancellation Fee |
| Cancel your subscription before installation | Complete refund |
| Cancel your subscription after activation but before the 24-month contract expires | $400 as a termination fee. The exact amount will depend on the cancellation time. If you cancel within the first three months, the amount charged will be $400. The amount decreases by $15 per month of active service |
| Cancel after the 24-month contract is over | Return the equipment within 45 days or pay a $300 Equipment Fee |
Can You Change Your Subscription Plan?
HughesNet allows you to change your subscription plan at any time. All you have to do is follow these instructions:
Open the HughesNet

membership site

Select

My Services

Click on

Change Plan

Select the plan you want, and it will be added to your cart

Click on your cart and select

Complete Order
Your subscription will be effective immediately, If you change your plan during the current billing cycle, your charges will be prorated in the subsequent month.
Can You Put Your HughesNet Subscription on Hold?
If you want to pause your subscription instead of canceling it, you can call the customer support team at 866-347-3292 and request them to suspend your service temporarily. You can call and request to resume your service when you're ready.
Can You Try HughesNet for Free?
Do you want to try satellite internet but don't want to pay for it yet? HughesNet offers a 30-day trial period to all users. You will have to add your credit card details when you sign up, and you will be charged for the full membership once the free trial ends.
Prevent Unwanted Charges With DoNotPay's Virtual Credit Card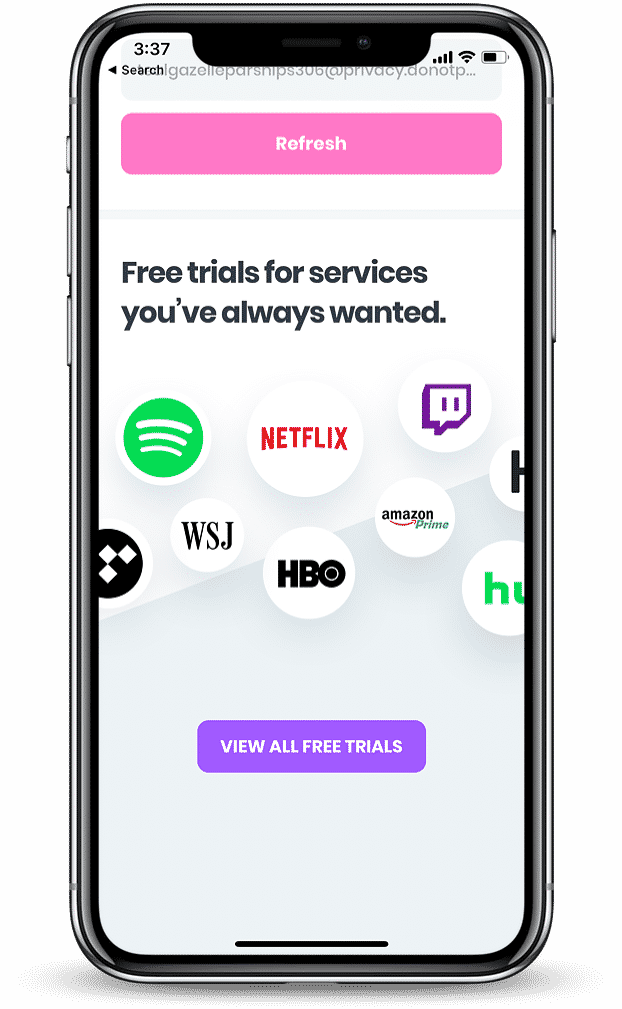 Have you ever signed up for a service, only to use it for a few days and completely forget about it? Next thing you know, you've been charged for something you barely used. How can you avoid such inconveniences? Use DoNotPay's virtual credit card.
The virtual credit card works like a burner card with an auto-generated credit card number you can use to sign up for services similar to HughesNet. You don't have to deposit any funds into the card, and once the trial period ends, you will automatically be unsubscribed from the service. Get free trials for all the services you want using DoNotPay's free trial card!
DoNotPay Helps You Claim Your Money
Our virtual assistant app makes sure you get back funds that are rightfully yours.
Whether you need to claim insurance, warranties, or your property held by the state, we will help you do it in minutes.
DoNotPay can also help you initiate a chargeback on any transaction you disagree with. We can help you secure compensation from airlines, robocall and text scammers, or in case you've been a victim of a crime.
In case you are dealing with an unfair company regarding your subscription cancellation or any other matter, we can help you get your money back by suing them in small claims court.
Bypass the Administration With DoNotPay
There's no more need for extensive research, abundant paperwork, or endless phone calls with customer service reps.
DoNotPay brings the administrative nonsense to a minimum.
Book DMV appointments fast and easy, appeal your parking citations, sign up for free trials without disclosing your credit card info or phone number, or reach your loved ones in jail—all in less than five minutes.
We also generate any legal document, provide full access to public records, offer DMCA protection, and reduce your property taxes with a few clicks.