How Much Does It Cost To Mail a Postcard—Postcard Mailing Rates
Are you visiting fun places and want to surprise your friends or family members with a postcard? Do you want to try out a different marketing strategy and send promo postcards of your business to existing and potential clients? Whatever the case may be, you're probably wondering, "How much does it cost to mail a postcard?" DoNotPay is here to give you an answer! Read our guide to find out more about the cost of mailing postcards. 
Sign up for DoNotPay and learn how to send mail without going to the post office or searching for the nearest USPS mailbox! 
How Much Does It Cost to Mail Postcards? 
The price of sending a postcard via snail mail depends on the postcard's dimensions and weight. Another factor that influences the cost is the destination. Mailing a postcard to an address in the U.S. will be more affordable than sending it overseas.
Consult the table below to check how much you need to pay to mail a regular postcard that doesn't weigh more than one ounce:
| | | | |
| --- | --- | --- | --- |
| Destination | Mail Class | Price | Number of Stamps |
| U.S. states | First Class Mail | $0.36 | One postcard stamp |
| International  | First Class Mail International | $1.20 | One Global Forever stamp |
What Qualifies as a Postcard?
Postcards come in various shapes and sizes, and not all of them qualify for the postcard mailing price. The table above shows the prices for postcards that are:
Rectangular

At least five inches long, three and a half inches high, and 0.0007 inches thick

No more than six inches long, 4.25 inches high, and 0.016 inches thick
How Much Is It To Mail a 5x7 Postcard?
If your postcard exceeds the previously mentioned dimensions, the Postal Services will consider it a letter and charge letter-size postage accordingly. For example, sending a First Class Mail 5x7 postcard that doesn't exceed one ounce in weight costs $0.55. 
How Much Does It Cost To Mail a Letter?
Mailing a letter is more expensive than mailing a postcard, and it depends on the:
Mail class 

Shape of the envelope

Weight of the envelope

Dimensions of the envelope 

Destination 
The following table shows how much you need to pay to send a letter depending on mail class:
Mail Class

Postage Price

First Class Mail Letter

$0.55 for the first ounce

$0.20 for every additional ounce

First Class Mail Flat

$1 for the first ounce

$0.20 for every additional ounce

First Class Mail International Letter

$1.20

Priority Mail

From $7.16 for one pound (zones one and two)

Priority Mail Express

From $22.75 for half a pound (zones one and two)
Should You Send Letters Instead of Postcards?
While postcards are more affordable, they offer limited space that can't fit much text. You need to include both the address and your message on only one side of the postcard. 
Do you want to write more than just a couple of sentences? You should consider paying a little extra to mail a letter. You can even include a few photos in the same envelope. 
A regular one-ounce letter usually includes four pages, which is more than enough to write a nice and personal message. 
Learn How To Write Letters Properly
If you like the idea of sending a letter, you should know how to format it correctly. 
The rules for writing formal and informal letters are different. Business letters require you to obey certain formatting rules and include the following sections:
Your info—

start the letter

by writing your:

Name

Street address

City and ZIP code

Phone number

Email address

Date of writing

The recipient's info—include the recipient's:

Title and name

Company (if applicable)

Street Address

City and ZIP code

Formal salutation—address the recipient with a formal greeting, such as:

Dear Sir or Madam

Dear Mr./Ms./Dr. + last name

Dear + full name

Dear Hiring Manager

Introductory paragraph—introduce yourself—if necessary—and explain the purpose of your letter in a few short sentences 

Body of letter—provide more details 

Conclusion—

finish the letter

by thanking the reader and asking for his or her answer

Formal closing—choose one of the following closings to sign off the letter:

Regards

Kind regards

Your truly

Sincerely

Hand-written signature

Typed signature
When writing to a friend, you don't have to follow strict formatting rules. If you want, you can organize your letter like this:
Date of writing

Informal greeting

Body of letter

Informal closing

Hand-written signature
Annoyed by Mailing Procedures? Rely on DoNotPay and Send Your Letters Online!
Sending physical letters by snail mail can be exciting but also tedious and time-consuming. If you'd like to avoid losing time purchasing stamps for your letter and waiting in endless lines to mail it, DoNotPay can help you.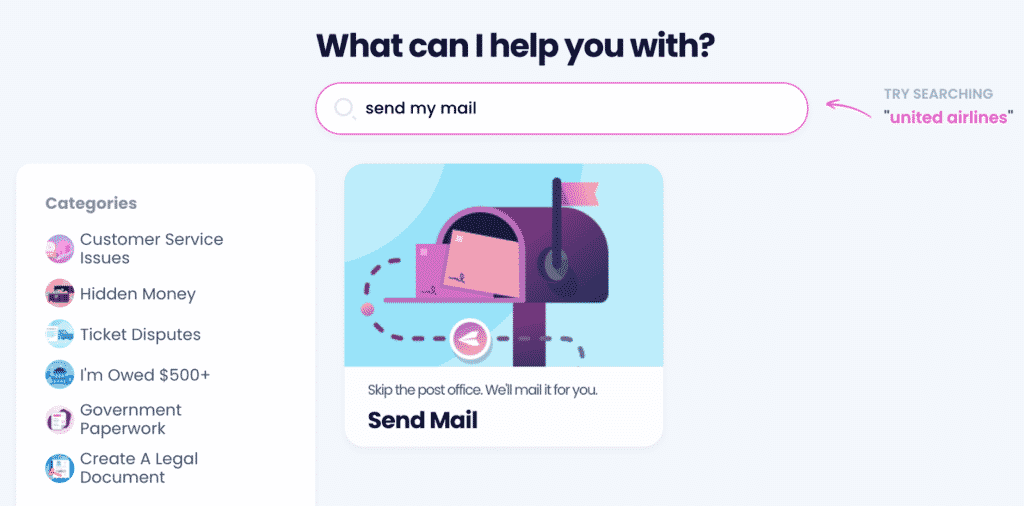 Your only job is to upload the file with your letter, and we will handle everything else. You don't even have to bother addressing the letter correctly because we will do it on your behalf. 
To send your letters hassle-free in a few clicks, log in to your DoNotPay account and:
Open our

Send Mail

product

Enter the recipient's info

Upload your letter 
We will mail the letter right away.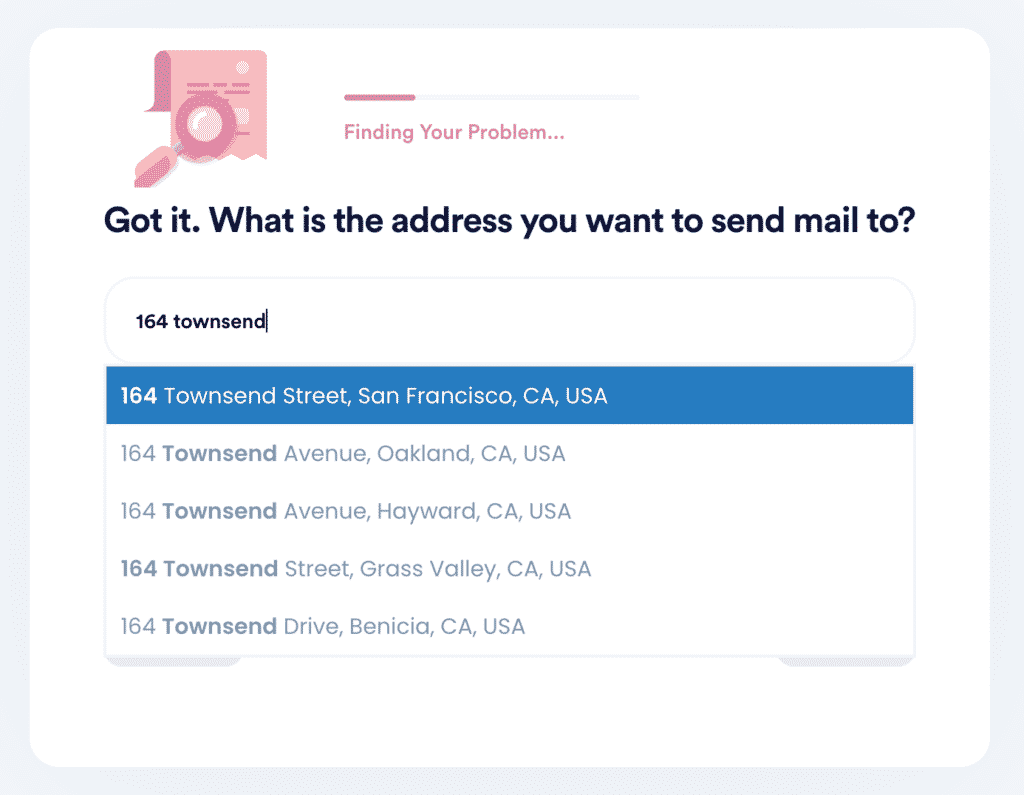 Save Cash for Important Things
Our Send Mail tool saves you time, but did you know that DoNotPay can also help you save money?
Do you love subscribing to free trials but tend to forget canceling before they turn into a paid subscription? DoNotPay's virtual credit card with no deposit solves this problem!  Try any service for free without worrying about unexpected charges! 
We can do more! Our app assists you with canceling services or getting refunds from difficult companies in a few clicks!
DoNotPay helps you keep your money in your wallet by:
What Else Can DoNotPay Do for You
Did you know that you can draft and get your documents notarized with our app before using our Send Mail feature to deliver them to your desired recipient?
We can also help you communicate safer and faster!
Do you need to fax your doc as well? Use DoNotPay's Online Fax feature and send a fax to any number without ever touching a fax machine!
Send letters to your incarcerated loved ones. Get in touch with customer service reps from any company without waiting on the phone queue for ages. Keep yourself safe from annoying spam emails, texts, or calls. 
You can do it all from one app!