How Many Birth Certificates Should I Get?
Ordering a copy of your birth certificate may seem like an easy task. That is not always the case. And even if you know where and how to obtain your birth certificate, you may ask yourself, "?"
Well, there is no easy answer. Reasons to order birth certificates vary depending on each personal situation. For instance:
As a new parent, you may need to apply for at least one newborn child's original birth certificate.
If there is a question on where you were born, you may need to learn how to find your original birth certificate.
If you lost your original birth certificate, or if a natural disaster, such as a flood or a fire, destroying your original birth certificate, you should replace it.
Perhaps you were born in another country and do not have your certificate with you and do not know where to get another one.
If you plan to travel outside the U.S., you will most likely need a passport. And passport applications require that

certified birth certificates

accompany the application.
In sum, you may want to order at least three copies of your birth certificate.
For any of these events, you must learn where to apply for another certified, or authorized, copy of your original birth certificate. At a minimum, you need to know how to find a birth certificate. Obtaining a birth certificate on your own may result in frustrating research, tedious government forms, and time wasted.
No worries! DoNotPay is an automated, web-based, user-friendly platform that makes ordering a copy of your birth certificate online faster and easier than doing it yourself.
The Difference Between an Authorized and Informational Birth Certificate Copy
Before we broach the question of , it is crucial to understand the difference between an authorized and an informational birth certificate.
Only authorized, or certified copies, of your birth certificate, prove your identity. The authorized certificate carries an official state government officer's signature and an embossed seal.
U.S. state governments require certified birth certificates for access to:
Driver's licenses
Adoptions
Marriage license applications
Passports
Apply for government benefits
Other legal reasons
An informational birth certificate cannot establish your identity and does not carry an official embossed seal. At most, it informs you that a birth certificate exists for that person.
So, How Many Birth Certificates Should I Get?
The answer to that question depends on why you need the birth certificate. You'll need more than one if you are:
Planning your wedding
Planning a honeymoon that requires passports, and then
Starting a new job that requires a birth certificate proving your identity, then you may need three certified copies.
A good rule of thumb is to obtain two copies under the "just in case" rule. Otherwise, simply add up the number of places that require a certified copy of your birth certificate at this juncture, and then add one more for yourself. If money is tight because you just had a baby, it's okay to order just one for now.
Who Can Get a Birth Certificate Copy?
In the U.S., individual states issue birth certificates for people born in their jurisdiction. The U.S. federal government does not mandate a national birth certificate or require a specific template.
The various states prescribe their own rules on who can obtain a birth certificate. Individual counties in some states issue birth certificates and may also prescribe the rules to obtain copies. In general, persons named in the birth certificate may obtain a copy, as may their parents, or authorized legal representatives.
You should expect to pay a nominal fee to obtain copies of a certified birth certificate. You should also expect processing times of around two weeks. The length of processing time, however, varies by state.
How to Get a Birth Certificate Copy on Your Own
It is tedious to get a birth certificate on your own. The table below explores the usual steps.
The Usual Steps to Getting a Birth Certificate

Research the various birth certificate copy rules in the appropriate jurisdiction.
Apply to the appropriate state government agency for the certificate.
Answer lots of questions found on long, sometimes confusing, government forms.
Copy your personal identification papers (driver's license, etc.) and attach them to your application.
Write and mail paper checks for the application fee and attach them to the application.
Depending on the jurisdiction's rules, get various signatures notarized which can cause logistical problems.
Mail the application with attachments.
As you can see, ordering a copy of your birth certificate by yourself is often complex, tedious, time-consuming, and painful. DoNotPay has a better answer.
Get Copies of Birth Certificates Instantly with DoNotPay
DoNotPay is the perfect solution to help you get copies of birth certificates. DoNotPay conducts the research for you and eliminates the frustrations that come with doing it yourself. DoNotPay makes the entire process easy and fast.
If you want to order a birth certificate copy, but don't know where to start, DoNotPay has you covered in 8 easy steps:
1. Go to the Birth Certificates product on DoNotPay.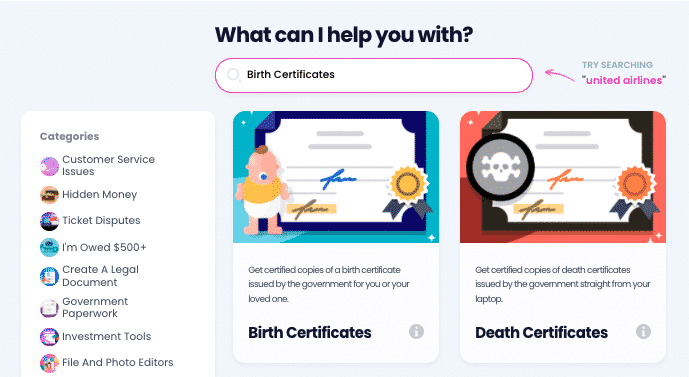 2. Select who the certificate is for (you or a loved one). If you are requesting a copy of someone else's certificate, enter their personal details, and upload evidence that proves your relationship.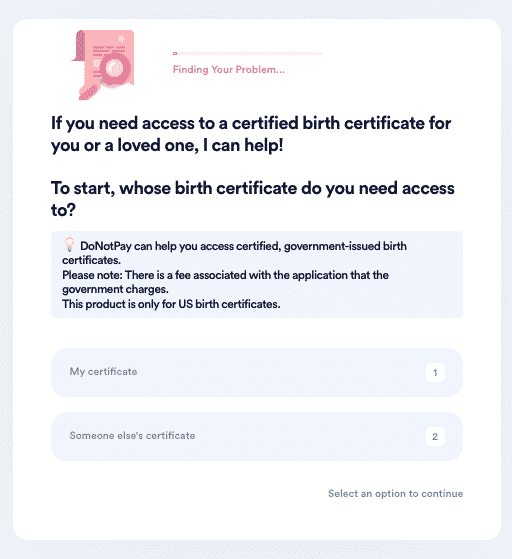 3. Enter the location you or your loved one was born in, so we can complete the form specific to your state.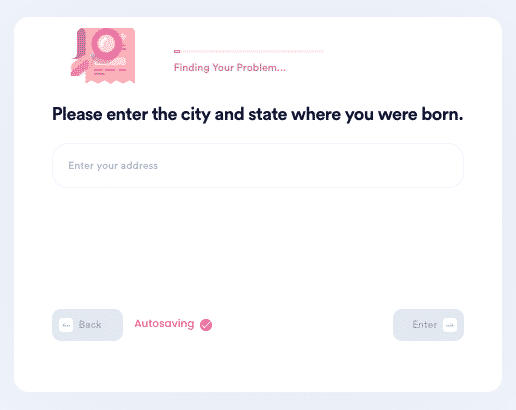 4. Enter the name(s) of the parent(s) as displayed on the certificate.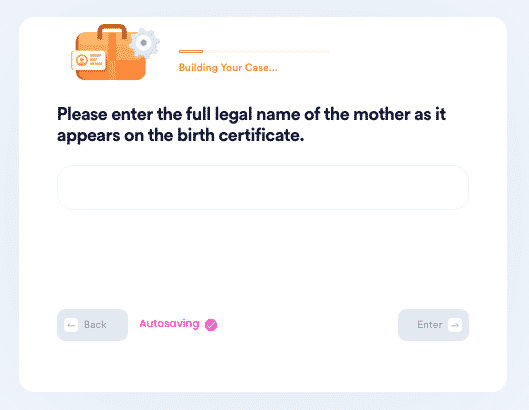 5. Indicate what you will be using this certificate for, and choose whether you need an authorized or certified copy.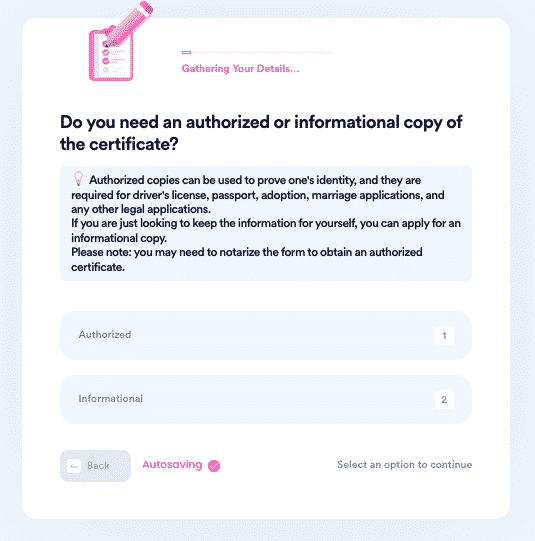 6. Enter your contact information and shipping address. Upload copies of your government-issued identification, such as a driver's license.
7. Choose whether you would like to electronically sign this form or not. Once we generate the form, verify that all of the information is correct.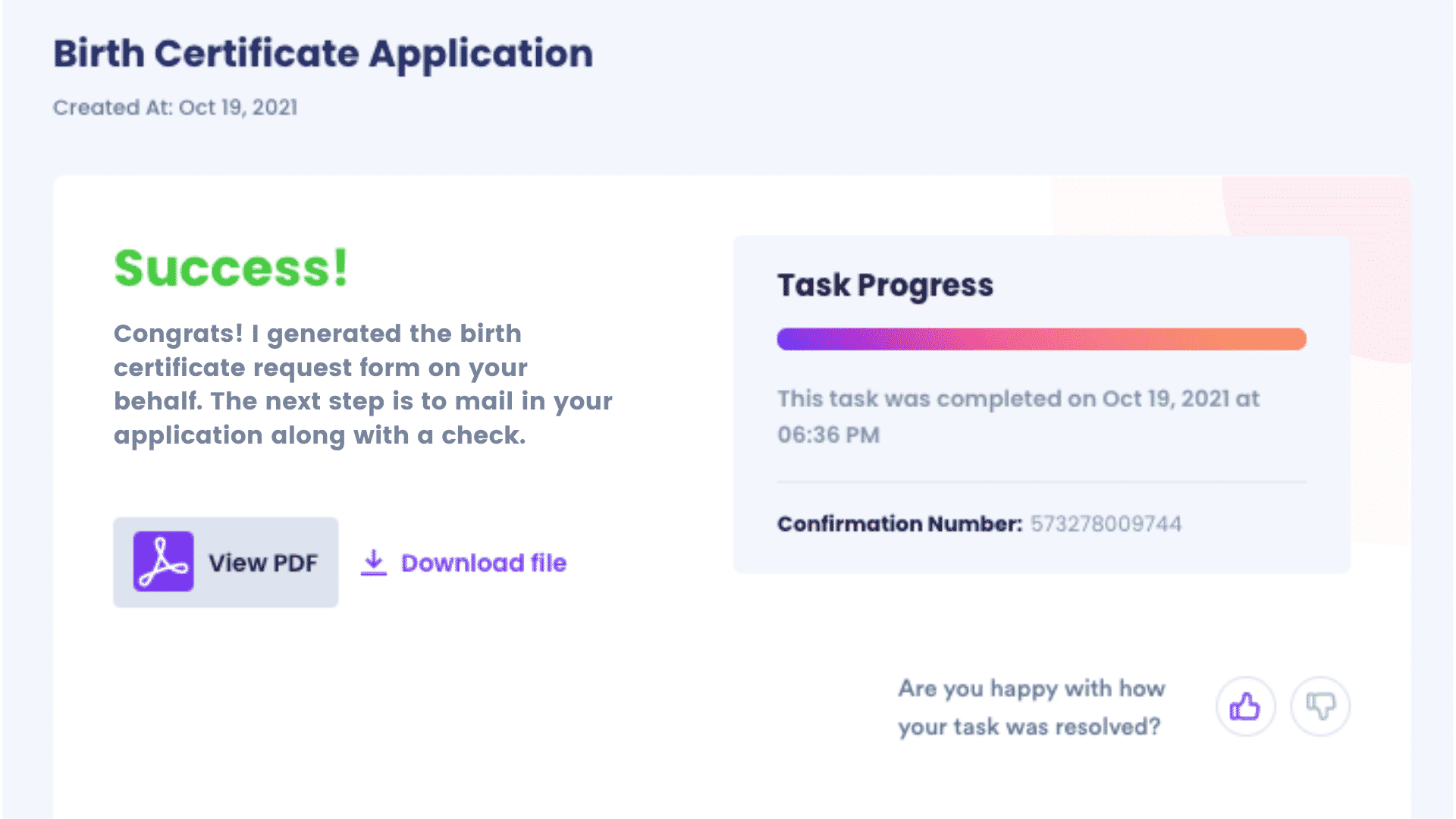 8. If you need the document to be notarized, schedule a notarization appointment using our Notary product. Otherwise, proceed to our Mail Checks product and let DoNotPay mail-in your request form with a check on your behalf.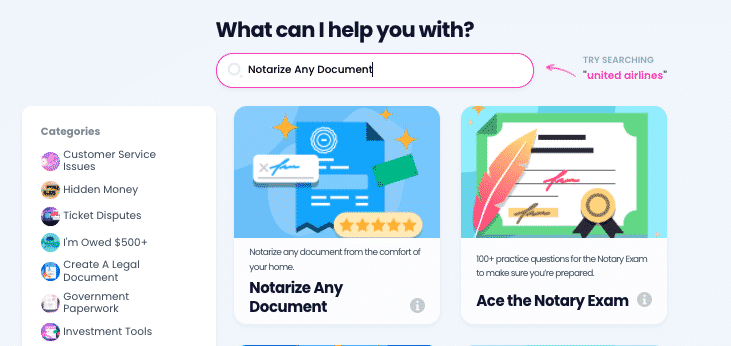 Best of all, you can use the app to order as you need.
Why Use DoNotPay to Get Birth Certificates?
The DoNotPay birth certificate process takes place entirely online, so it saves you trips to the printer and the post office. The platform offers a virtual notary and check mailing services which saves more time and travel. Then, DoNotPay files the application for you! What could be simpler?
With DoNotPay, you will not:
Spend hours trying to order birth certificates
Waste time driving from printer to post office
Wrestle with lengthy government forms
Track all the steps involved in the process
You know you will succeed because, no matter the issue, DoNotPay always determines the best guidance based on your situation. Visit DoNotPay today. You will find this innovative website is your best resource for resolving legal, consumer, and other everyday issues.