How to Get Guitar Tricks Free Trials Without a Credit Card

Guitar Tricks is an online platform that offers online lessons to anyone interested in learning the skill. You can get started as a beginner or advance your existing guitar skills. The site is well-structured, with a core learning system using step-by-step video lessons, thereby earning the platform a rating of 92.8.
Song updates are done weekly, providing the learners with a broad scope of guitar lessons. You can search for a song based on its popularity, trend, artist, date, and difficulty. In addition, the platform offers you a chance to explore different genres of music, such as jazz, acoustic, blues, country, metal, and bluegrass.
Guitar Tricks allows you to  during a trial period. However, upon the expiry of the free trial period, a paid subscription will automatically start. With the help of DoNotPay's virtual credit card, you can avoid Guitar Tricks free trial automatic renewal charge if you forget to cancel your subscription.
Does Guitar Tricks Offer a Free Trial?
Guitar Tricks offers a  to any new member and the trial period lasts for 14 days, starting from the day you begin your subscription. The free trial enables you to unlock over 11,000 guitar lessons with a step-by-step video guide program for all beginners.
You should cancel your free trial before the 14-day period elapses to avoid getting charged $19.95 per month. If you cancel your subscription, you will have to pay the monthly charge to enjoy the services offered in a full-access membership account, as the free trial period is a one-time opportunity.
How Can I Get Guitar Tricks Free Trial?
To access the endless streams of guitar lessons from the platform, visit the official Guitar Tricks website. You can start by browsing through the information on the platform to understand the company better. Then, scroll down to the bottom page, where you'll find the various ways of creating an account. After selecting your favorable method, go over their terms of service agreement, and if satisfied, tick in the box.
After successfully submitting your details, you'll be directed to a new page where you will be asked to choose your account plan. There are two types of plans:
Basic. You get access to 24 lessons and 12 instructors for free.
Full Access. For $19.95 per month, you get access to 11,000+ lessons, a beginner's course guideline, 1,000+ songs lessons, and advanced guitar techniques
If you choose the basic plan, you will be prompted to try the free 14-day trial period using the full access account. However, you'll need to link your account either with your bank or Paypal to access the free trial account.
During the 14-day trial period, you will have complete access to all the lessons, songs, and techniques. If, after 14 days, you haven't canceled your subscription, you will be billed automatically on your card or your PayPal account.
Does Guitar Tricks Free Trial Automatically Renew Into a Paid Subscription?
Your guitar tricks free trial is automatically renewed into a paid subscription where you become a member, and your card or PayPal account is charged $19.95 monthly for the service. It's important to note that a cancellation needs to be done at least three days in advance to avoid getting charged.
For instance, if you cancel your subscription on the 14th day, the chances are high that you'll receive a $19.95 bill on your card or Paypal.
Avoid Guitar Tricks Automatic Renewal With DoNotPay Virtual Credit Card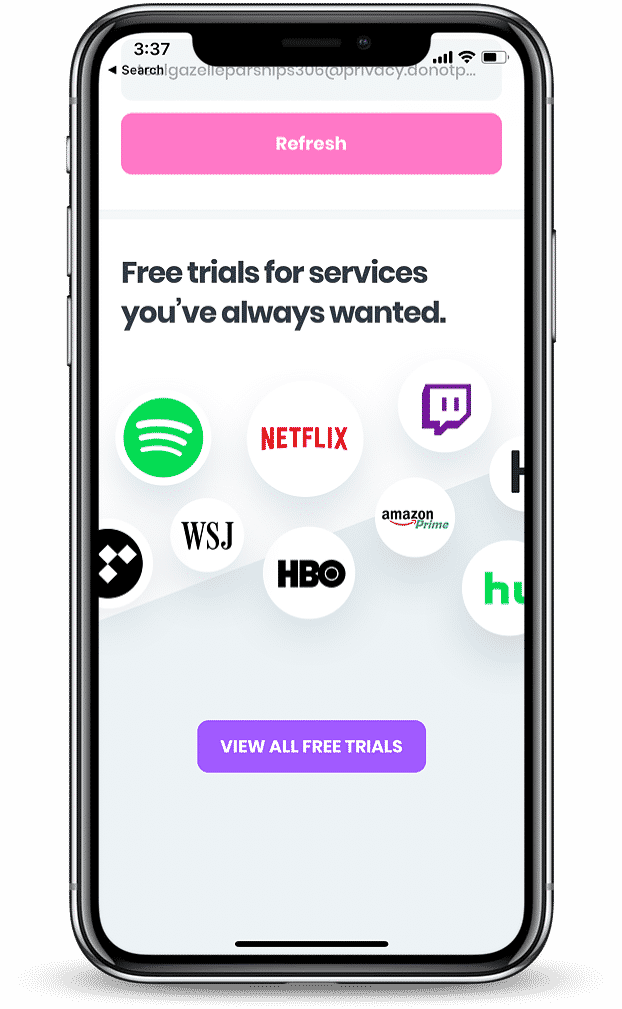 To access lessons on Guitar Tricks, you need to hold an account with the platform. When opening an account, you must submit your credit card details. Linking your card allows you to continue with your guitar lessons seamlessly, even after the trial period has ended.
It's easy for one to forget about on-time subscription cancellation, which can lead you to pay for the services, even if you had no intention of continuing with the lessons. Instead, use DoNotPay's Free Trial Card to avoid unplanned recurrent bills.
The Free Trial Card prevents you from having unwanted bills because:
Using our virtual credit card, you can get a unique number produced by the card generator.
You will then use the card number during free trial registration in place of your credit card details to access the lessons.
Notably, your new credit card doesn't have money, and it isn't linked to any bank.
After the free trial period is over, your special card will decline the auto-renewal service, preventing you from incurring any bills. However, if you enjoyed the lessons and wish to continue with the classes, you will have to add your bank details to pay for the service.
What Are the Most Popular Alternatives to Guitar Tricks?
Although Guitar Tricks is the highest-rated website for guitar lessons, below are some of the alternatives to the website.
Provider
Cost Per Month
Features
JamPlay
$19.95

Has specialized courses and lessons
Provides challenging lessons
Well-known contributing artists and guitarists
In-depth content

True Fire
$29

Diverse content and music
Well-known instructors
Perfect for advanced study
Can download single courses

Active Melody
$10

Has excellent lead materials
Provides loads of free content on their YouTube page
Beginner-friendly

Justinguitar
$0

Completely free–doesn't need an email sign up
Content is available on YouTube
Has strong organization
What Else Does DoNotPay Offer?

Apart from helping you avoid  automatic renewal charge, we offer a host of other services. We work with several service providers to provide formal and informal services easily and conveniently to you. Sign up to enjoy the services below and more: