How to Get a Gold's Gym Free Trial Without a Credit Card

Gold's Gym International is an American chain of fitness centers for male and female members. Gold's Gym started out in Venice Beach, California, in 1965, but the headquarters currently makes its home in Dallas, Texas. As of 2020, Gold's Gym boasted around 700 locations worldwide.
The gym membership has a monthly per person charge and sometimes an additional recurring annual fee, so before joining, you may wonder whether there is a  Find out more about how to get a free trial without getting your credit card charged.
Does Gold's Gym Offer a Free Trial?
Yes, there is a . You can apply for a seven-day free trial through the Gold's Gym website, which does not require you to give credit card information. After applying for the free trial, the company sends an email to you with a coupon to get started.
You can take the coupon to your favorite Gold's Gym location to get started. The website says that the free pass applies to "strength and weight training, cardio equipment, amenities, and more." The free pass requires that you meet the age requirements and are a local resident. You also may need to make an appointment.
Does the Gold's Gym Free Trial Automatically Renew Into a Paid Subscription?
No. The Gold's Gym free trial does not automatically renew into a paid subscription after the free trial ends. The gym does not take credit card information when you apply for a free trial.
How Much Does Gold's Gym Cost After the Trial?
Offers from individual franchises vary, so research the offers from your local gym selection. As an example, the DC Metro location in Olney, Maryland, offers the following choices:
| | | |
| --- | --- | --- |
| 18 Month Membership | 12 Month Membership | Month to Month (no-contract) |
| $599 (paid in full) | $19.99 bi-weekly | $24.99 bi-weekly |
| LIMITED TIME ONLY | $69.99 recurring annual fee | $69.99 recurring annual fee |
| No Enrollment Fee | No Enrollment Fee | No Enrollment Fee |
The three plans include unlimited group exercise, a free fitness profile, monthly progress evaluation, and access to more than 20 DC metro locations.
What Will Gold's Gym Charges Look Like on My Statement?
The charges will be visible on your credit card statement, but they may show up under any one of a number of names. The billing names, in general, have some version of Gold's Gym in the name but may show various locations, ranging from the following:
West Hollywood
California
Austin, Texas
CheckFree biller
How Difficult Is It to Cancel a Gold's Gym Membership?
Historically, Gold's Gym has a less than stellar record with respect to canceling a membership. Members must cancel either in person or by U.S. mail. Members cannot cancel via phone or email.
If you cancel in person, you must do the following:
Go to the local gym
Ask for the cancellation form
Complete the form
Sign
If you want to cancel via U.S. mail, you must first contact the local gym for the address needed to send your cancellation statement. Your cancellation request should state your:
Name and date of birth
Address and phone number
Reason for canceling
Email address
Membership ID
The last four digits of the credit card used to pay the account
A clear statement that you intend to cancel your membership
Send your cancellation request to the address the local gym gave you.  Follow up in two weeks. Members have had problems with cancellations that may require a visit to the local gym.
Avoid Automatic Gym Membership Renewal With a DoNotPay Virtual Credit Card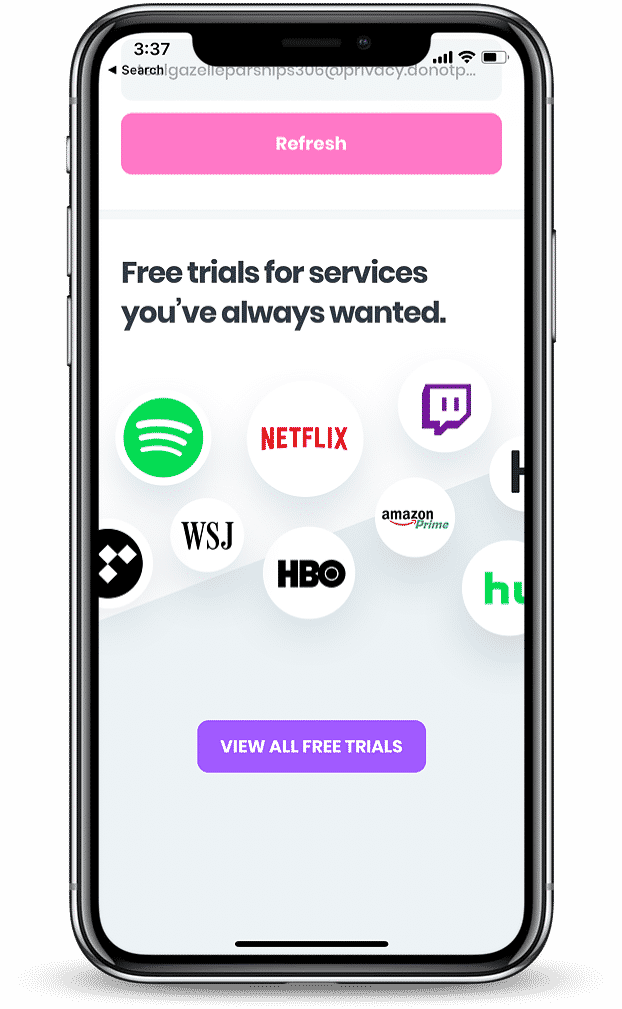 Gold's Gym may offer a truly free trial, but many other companies do not. In practice, many companies require a credit card or banking information as the quid pro quo for a free trial period. After the free trial is over, those companies automatically renew services with a paid membership. That is unfortunate for consumers because people frequently forget to cancel free trials. That means consumers end up paying for services or products that they do not want or need.
Do not despair, consumers. DoNotPay has the answer: the Virtual Credit Card. The best part is, the process is simple. DoNotPay generates a random number along with credit card information that consumers may use to subscribe to a free trial for any service. When the free trial expires, the service cannot charge the account because no money is associated with that free virtual credit card. Instead, the service will automatically unsubscribe you.
What Else Can DoNotPay Do to Solve Your Problems?

DoNotPay helps with almost anything. Check out the following topics which may interest you:
Find out the many ways that  may help you with your consumer issues.