How To Get A Final Fantasy XIV Free Trial With A Virtual Credit Card
Over the years, Final Fantasy XIV has grown to become one of the most popular and profitable MMOs on the web. Even people who aren't interested in the overall Final Fantasy experience have wanted to get in on the game. Lucky for those players, the game gives people a few good options to test things out before committing to the monthly subscription model. These are the Starter Edition and the free trial. If you're confused about what these options mean, let DoNotPay explain what we're talking about with the , and which might be right for you.
Does FF14 Offer a Free Trial
FF14 does you one better than a normal free trial would. Anyone can play FF14 for free right now, but only up to the first 60 levels of their character and up to the first expansion, Heavensward, with no restrictions on game time. This is almost hard to believe, considering the max level for any character is 90 as of the Endwalker expansion. It's even more impressive given that, a few years back, the free version only lets you play up to level 35, and only for two weeks. Basically, you can play through a good amount of the game .
How is the FF14 free version different from the Starter Edition
Unlike the free version of FF14, the Starter Edition is a purchase you make. It costs $20 and gives you access to the full FF14 experience for 30 days. Basically, it's like paying for the game for a month only.
You probably want to know why, if the game is already available for free, you would ever bother with the Starter Edition or the full subscription. If you're someone who likes to game solo, then you might be right in not bothering with the paid game modes. However, if you're in it for the full MMO experience, the free version might not be enough for you.
As we alluded to before, the free version of FF14 limits several of the game's features. While it doesn't change the game's content, things like the market board, forming parties, and various other social features are all disabled when you play for free. Your Gil (the in-game currency) also gets capped at 300,000, so buying the gear you need is going to take a lot longer, too. This can definitely be annoying if you were planning to team up with friends, which is the whole reason the Starter Edition and other paid versions exist.
To recap, here's a quick breakdown of the differences between the two:
VERSION
BENEFIT

Freely play up to Level 60.
No restrictions on content.
Limited social features.
Currency cap.

Unlimited play.
Includes a 30-day subscription.
No limited features.
Access to parties, raids, etc.
Must be renewed after 30 days if you want to keep playing the full game.
How Can I Get an FF14 Free Trial
To start playing FF14 for free, just go to the product page and click the free trial button to download the game. Be aware, though, that the trial version has been taken down at times due to periods of high server congestion, so if you don't see it available at some point, check back in a few weeks.
Does the FF14 Free Trial Automatically Renew Into a Paid Subscription
Neither the free version of FF14 nor the Starter Edition will automatically become a paid subscription. The free version of the game is, of course, free until you choose otherwise, and the Starter Edition will prompt you to continue paying once your free month runs out. In both cases, neither will start to charge you unless you let them.
Avoid Automatic Renewal With DoNotPay Virtual Credit Card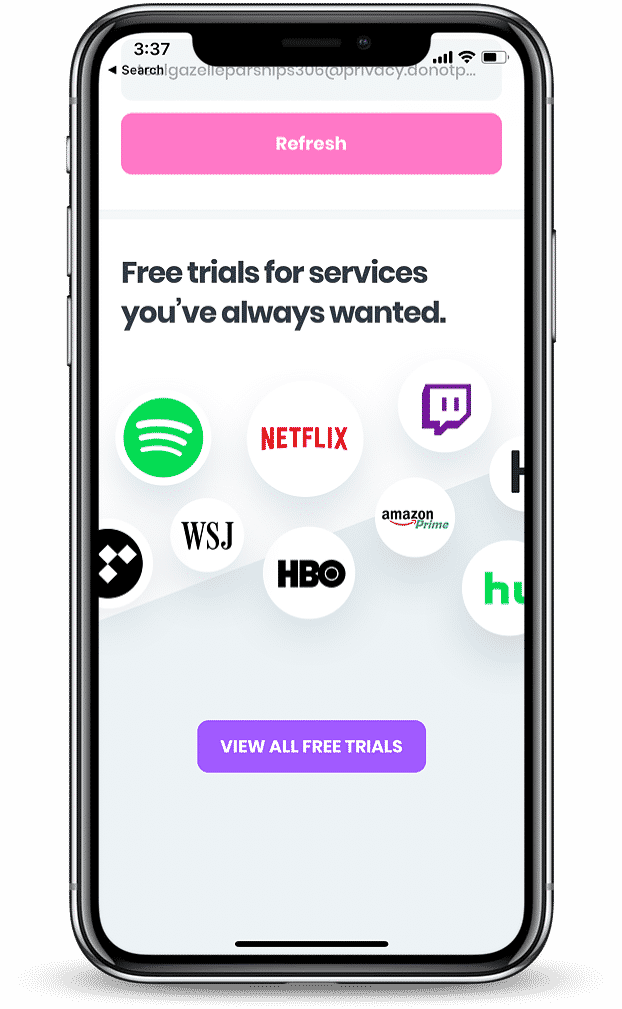 While you don't have to worry about your FF14 trial wringing you dry if you forget about it, not every company or service is that agreeable. Plenty of people every year forget to cancel free trials, and that amounts to millions of dollars lost between all of them. DoNotPay got tired of seeing people nickel-and-dimed like this by people taking advantage of their forgetfulness, which is one of the reasons we started our free virtual credit card service.
With this, you can use a virtual credit card to sign up for things online. We generate a random number and card information to input like your real card. The only difference is that, unless you put cash on it, there's no money backing that card. This means that, when the trial ends and you'd be charged, you won't actually lose any money and the subscription gets canceled automatically. It's pretty convenient and super useful for a lot of things, so it would be a good idea to check it out and learn more.
On that same note, if you ever find yourself dissatisfied with the paid FF14 experience or change your mind early on after paying for a subscription, DoNotPay has a product to help you get a chargeback.
What Else Can DoNotPay Do

DoNotPay isn't just here to teach you the difference between . We offer a ton of additional services that you might find useful, including:
Whether you're trying to save money with free trials or want to overcome some other problem, DoNotPay can help you out. Give the app a try today to make life a little easier.