Get Your Emirates Refund in a Matter of Minutes
An Emirates Group subsidiary, Emirates is the largest airline in the Middle East, operating flights to over 80 countries in the world. The airline is renowned for its services catering to the needs of passengers of all ages and walks of life.
If you'd like to learn more about its refund policy and procedure, read on.
What Is the Emirates Refund Policy?

According to the Emirates Refund Policy, some of the services you can request a refund for are:
Unused or partially used tickets

Canceled bookings

Ticket downgrade

Seat selection

Lounge access

Excess baggage

Skywards Miles & Business Rewards Points
Note that all flight tickets are subject to the Fare conditions determining the price of each ticket. Fare conditions are what determines your eligibility for a refund or additional charges associated with the change of travel plans.
For example, some tickets are non-refundable whereas some are, fully or partially, refundable based on their fares.
Keep in mind that you can opt to convert your ticket into a travel voucher instead of requesting a refund, but more about travel vouchers later.
Add-Ons Refund Rules
You can find the specifics about the services you can get a refund for in the table below.
Service

Specifics

Ticket downgrade

The Emirates refunds team will review your request once you submit it

Seat selection

You are eligible if your seat had to be changed for safety, security, or operational reasons and a suitable alternative was not provided

Lounge access

You are eligible if the company was not able to provide you access to the lounge area services

Excess baggage

You are eligible only if the company was not able to provide excess baggage services

Skywards Miles & Business Rewards Points

If you purchased your ticket this way, the company will refund any applicable taxes

To refund Miles or Points, you have to pay the cancellation fee for your ticket
Emirates' COVID-19 Flexible Policy
Due to the global health emergency caused by the COVID-19 pandemic, Emirates has relaxed its policy since the company had to cancel many flights. For the customers who booked their tickets before or on September 30, 2020, for flights scheduled before or on November 30, 2020, Emirates introduced two new options:
Keep your ticket

Travel voucher
Keep Your Ticket
This option has been introduced to enable passengers to use Emirates services once they are ready to fly again. As many flights were canceled in 2020, Emirates offers its customers an opportunity to keep their tickets with validity extended for up to 24 months from the purchase date.
If you choose this option:
You can reschedule your flight for a more convenient time

There will be no additional fees during this period

You can travel to the same destination or region at the fare you paid for the original flight
Travel Voucher
A travel voucher is an amount you paid for your ticket and the services associated with it that can be used for other Emirates purchases, such as tickets, services, and other products. The voucher is valid for a year from the date of its issue, and it is non-transferable.
In light of the COVID-19-related crisis, if you are unable to use the voucher's full value within the allotted time, the validity of your travel voucher can be extended for an additional year or you can get a refund for the unused amount.
You can request a travel voucher only if you bought your ticket directly from the Emirates.
How Long Does It Take for Emirates To Process My Refund Request?
If you purchased your ticket with a credit card, Emirates will issue a refund to your credit card within seven business days of receiving your request, though it can take additional time for your statement to reflect the refund, depending on your financial institution.
In case you used any other payment method, such as cash or check, the company will issue a refund within 20 business days of receiving your refund request.
Note that, due to the COVID-19 pandemic, the number of refund requests has significantly increased, and Emirates takes about 60 days to process refunds.
How Do I Request an Emirates Refund on My Own?
Depending on where and how you booked your ticket and any add-ons, you should know that you can request a refund:
Online

By contacting one of the local Emirates offices

Through a travel agent
Online Refund Request
If you purchased an electronic ticket and any add-ons on the Emirates website, i.e. from your account as an Emirates Skywards member and want to request a refund, you should fill out and submit this form.
Emirates Refund Request at a Local Emirates Office
In case you obtained your flight ticket plus the add-ons from an Emirates office, you should contact them and arrange your refund.
Make sure to present your ticket or your ticket reference number to the agent.
An Emirates Refund Request for a Ticket Bought From a Travel Agent
For tickets and add-ons purchased through a travel agent, you will have to contact your agent to arrange your return.
How To Request an Emirates Refund With DoNotPay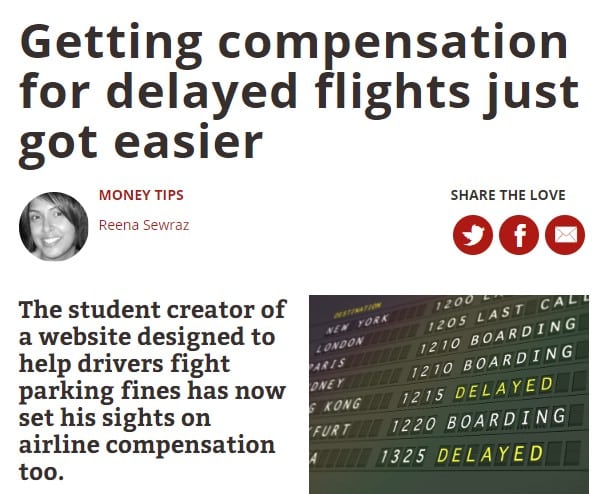 If you believe that Emirates has violated your customer rights or is taking too long to respond to your refund request—or you want to avoid dealing with Emirates representatives altogether—you can resort to DoNotPay for assistance.
All you have to do is open a DoNotPay account in any and:
Tap the

Get Protected

option under

File a Chargeback

Enter the details about your bank and Emirates service you are requesting a refund for

Confirm the request with your signature
Once we have received and processed your request, we will forward it to your financial institution automatically. We will send you all the VISA and MasterCard codes to strengthen your claim. If you so choose, we will also contact Emirates and request a refund on your behalf.
| | |
| --- | --- |
| Can You Request a Refund Via | Yes / No |
| DoNotPay | Yes |
| Email | No |
| Phone | Yes |
| Letter | No |
| Website | Yes |
| In Person | Yes |
Can I Get a Refund or Travel Voucher if My Flight Has Not Been Canceled or Affected by Covid-19?
Yes, you can, but the amount of your refund or travel voucher will be processed according to the fare rules applicable to your ticket.
Are There Any Penalties for a Cancellation Refund?
If you purchased your ticket for a flight departing from the U.S. seven days or more before the flight departure, you can request a refund within 24 hours of purchase without penalty. Otherwise, penalty fees apply according to the fare conditions.
A Life Hack
Make sure to get properly acquainted with the Fare conditions associated with the flight you are considering before you purchase a ticket:
If booking a flight online, click

Fare conditions

If making a reservation through an agent, ask them about your particular flight's conditions
There Is No Nay With DoNotPay

The DoNotPay app is designed to assist you with various administrative or bureaucratic issues you may encounter.
If you believe you are entitled to a refund for your Twitch or YouTube Premium subscription, you can request it the easy way with DoNotPay.
In case you want to get a free trial for PlayStation Plus, use our Free Trial Card. DoNotPay can also help you report harassment on Facebook.
The only thing you have to do is access your account from any and choose the relevant option.
If you are interested in all the services DoNotPay provides, check the bullets below.
Fighting speeding tickets

Contesting traffic tickets