How to Get a Dr. Fone Free Trial The Risk-Free Way

Our phones are vital lifelines, enabling us to do everything from paying our bills to making virtual doctor visits. That's why it's more important than ever that we protect them with utilities to prevent data loss and corruption.
 offers a complete packaged solution for both iOS and Android devices that includes apps for system repair, password management, data migration, and data recovery, as well as many other useful tools.  Dr. Fone offers a free trial of their phone software to test-drive its many features before purchase.
Unlike Dr. Fone's software, many companies will charge your credit card automatically once the free trial period ends. To avoid your credit card from being charged automatically, DoNotPay offers a free Virtual Credit Card (VCC) that prevents the renewal of a subscription or software license. This guide will describe how to use the VCC to get a .
Does Dr. Fone Offer a Free Trial?
Dr. Fone offers free versions of their software with limited functionality.
There are no time limitations on the  software.
After paying and registering for the full version, you receive a key code to unlock every feature.
How to Get a Dr. Fone Free Trial
Navigate to Dr. Fone's homepage. Download the entire toolkit for Windows or macOS with the 'Try It Free' link. You can also scroll through each product and pick and choose which tools to download.
After downloading, locate the install file and click to begin the installation.
Click 'Start Now' when it has finished installing.
You will be brought to a page where it says 'Installation Successful!' Read the user guide on how to install each of the apps in the toolkit you downloaded.
Create an account with Wondershare by clicking on the 'Login' prompt at the top of the module list.
You can now try out each module with limited features. If you wish to have a fully functional module, you must purchase a license that is good for one year.
Does Dr. Fone Automatically Renew Into a Paid Subscription?
Each module has its own trial that does not expire. You don't need to register a credit card to download the software.
You can purchase a license for each module, which will give you access to all the available features.
The license does not automatically renew upon expiration.
Dr. Fone licensed purchases are refundable within seven days of purchase.
How Much Does Dr. Fone Cost to Purchase the Fully Functional Modules?
Each of Dr. Fone's modules varies in price, depending on the plan that is purchased. The choices include personal one-year, perpetual, or one-year business licenses.
What Are the Most Popular Alternatives to Dr. Fone?
The following are the closest alternatives to Dr. Fone.
PhoneRescue
One-year: $49.99

Lifetime: $69.99

ApowerRescue
Quarterly: $39.95

Annual: $49.95

Lifetime: $69.95

Primo iPhone Data Recovery
Lifetime: $39.99

Family: $59.99

Jihosoft Android Phone Recovery
Lifetime: $49.95
iToollab FixGo
Lifetime: $49.95

One-month: $29.95

One-year: $39.95

AnyFix
Lifetime: $59.99

One-year: $39.99

3-month: $35.99

ApowerUnlock
One-year free
Macgo iOS Toolkit
Lifetime: $139.95
How to Avoid Automatic Subscription Renewals With DoNotPay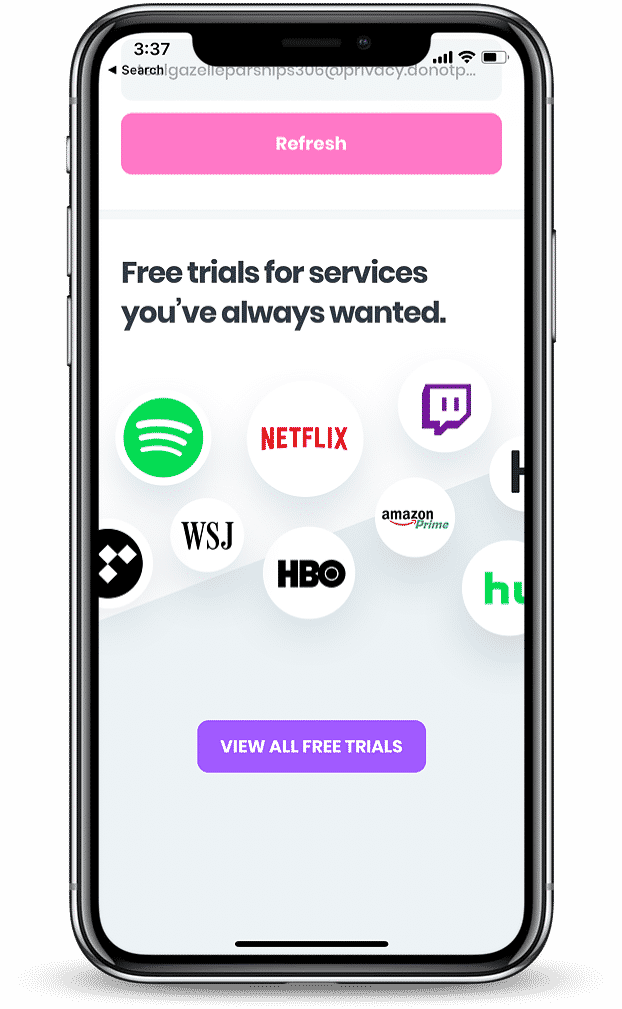 While you don't have to be concerned about automatic subscription renewals with Dr. Fone, many other companies will charge your card once the free trial period ends. However, DoNotPay can save you the aggravation of being charged for a renewal you don't want with their Virtual Credit Card (VCC).
The VCC is a unique, randomly generated credit card number, expiration date, and CVV that allows you to conduct transactions without your bank information. You can also get a free temporary email address to use when you download the DoNotPay app.
The VCC can be used as follows to eliminate unwanted subscription renewal programs.
Enter any address or name when signing up for free trials.
Enter the VCC's information in the payment fields.
When your free trial expires, the company will be unable to auto-renew your subscription since there are no funds on the VCC or banks associated with the account.
What Else Can DoNotPay Do?

In addition to protecting you from paying for unwanted subscriptions, DoNotPay can solve many other issues, including the following:
DoNotPay's innovative solutions platform consists of comprehensive step-by-step guides that can find your solutions and information quickly. This eliminates the need for time-consuming web searches, lengthy applications, and long phone calls. With hundreds of thousands of solutions provided, DoNotPay has clearly leveled the playing field for everyone.