Start Your CyberGhost Free Trial With This Virtual Credit Card
Cyberghost is a popular VPN service helping to keep internet connections secure for millions of users. It's also notable for being the only VPN service available that offers a free trial.
The advantages of having a free trial for a VPN are exponential since it helps you determine whether you want the features it offers before buying in. Setting up a free trial can take a little time, though, not including requiring your credit card number.
Let us help you set up a free trial for Cyberghost in a safer way using .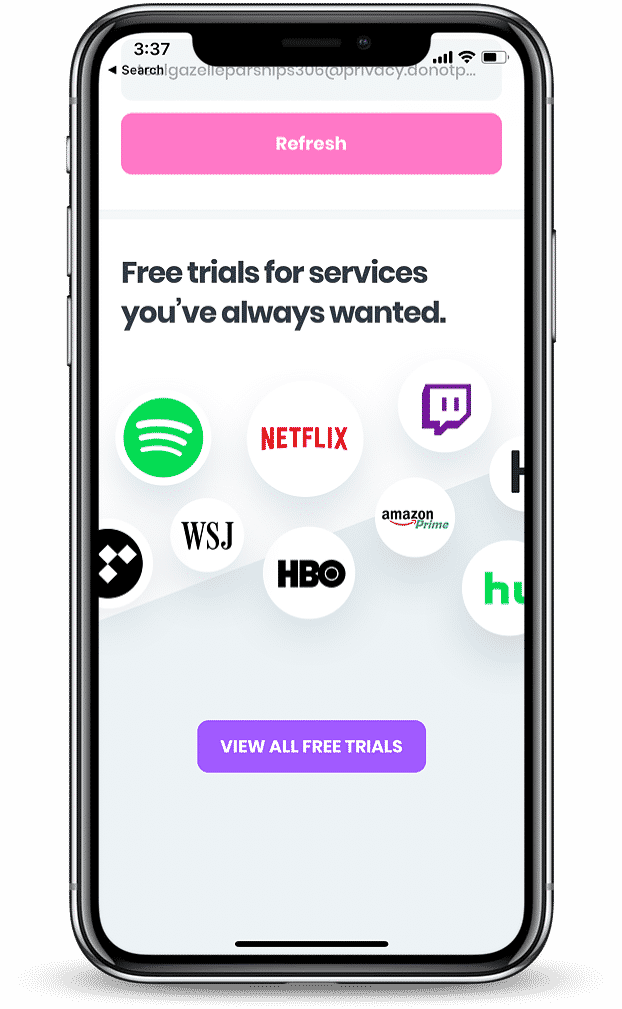 Details About Cyberghost's Free Trial
To set up Cyberghost's free trial, you need to visit their website and click on the Free Trial option. Some things you'll want to know about their free trial:
You only get the Cyberghost VPN free for 24 hours. It gives you one day to decide whether the features are worth the price.
You need to provide a valid email address to get the free trial active.
You also have a 45-day money-back guarantee option, meaning you can try the VPN and get money back if you're not satisfied.
You'll be charged $12.99 per month once the free trial is over.
Does the Cyberghost Free Trial Automatically Renew Into a Paid Subscription?
Yes, you'll have to provide your credit card number so they can start charging you monthly after the free trial ends. This is a standard procedure with just about any VPN in existence.
Much like many other services, automatic renewal will continue on your card until you cancel. Keep in mind that sometimes banks flag these automatic renewals for VPNs, perhaps freezing your credit card or debit with a fraud alert. Make sure you let your bank know it's ok before you're charged.
Avoid Automatic Renewals With the DoNotPay Virtual Credit Card
One good workaround to Cyberghost's automatic renewals is to use our free Virtual Credit Card on our DoNotPay app. This works using these three steps:
DNP generates a random number and credit card info that you can use to subscribe to any service, like Cyberghost.
Once the free trial expires, the service can't charge you because there's no money on that card, so you get unsubscribed automatically.
Read this article by us for more info: https://donotpay.com/learn/virtual-credit-cards/
As you can see, virtual credit cards are the best way to avoid having to be charged when your life becomes busy. Automatic charges on credit cards often become overlooked by people and keep occurring without them even knowing they're happening. You may be charged for an entire year at Cyberghost and not even realize you're wasting money if you don't want the service.
What Will Cyberghost's Charges Look Like on My Statement?

You'll want to keep an eye out for what Cyberghost's charges look like on your credit card. They usually make it clear with the title of Cyberghost so you won't be confused.
Rather than use your credit card, though, you can use other methods to keep tabs on whether you're being charged. For instance, you can pay via PayPal and even BitPay.
You can just go into your account at Cyberghost, then select "Billing Details" to see an invoice for a month's charge. This is updated in real-time so you'll see exactly what you're charged on the day it happens.
What Are the Most Popular Alternatives to Cyberghost?
A lot of VPN services compete with Cyberghost, usually at the same price level. Some examples from our table:
| | |
| --- | --- |
| Alternatives to Cyberghost | Description |
| Express VPN | Priced at the same level as Cyberghost, Express VPN is noted for being faster and more secure. |
| SurfShark | This VPN is much cheaper, yet still has excellent performance. It also has more comprehensive uses on multiple devices. |
| NordVPN | Is slightly cheaper than Cyberghost, Nord is also known for its fast and secure network. |
| ProtonVPN | Is one of the most affordable at only $8 per month. ProtonVPN is still renowned for its high-security standards. |
Why Use DoNotPay
DoNotPay is fast.
DoNotPay is easy.
DoNotPay is successful.
What Else Can DoNotPay Do for You?
Did you know we work with many other companies beyond helping you with free trials at VPN services like Cyberghost? We can help you with many other issues often occurring when using services from different companies.
For example, we can help with various problems you might encounter with credit cards. Plus, we can help you cancel many subscriptions and memberships with companies other than VPNs.
Some other things we can help with:
Help you get revenge with robocalls that bother you day and night.
Jump the phone queue when waiting to get through on customer phone lines.
Suing people and companies through small claims court.
Deal with bills you're unable to pay.
Get refunds and chargebacks for products you no longer want.
Get rid of spam emails.
In addition to these, we're also a leading service using AI technology. We're here to help make services more accessible without having to hire and work with a real lawyer. Imagine how much money this saves you.
to learn more about how we can help with Cyberghost refunds and our app's features.