How to Contact Senator Marco Rubio
Senator Marco Rubio is Florida's current senior senator in the 117th US Congress. Senator Rubio is well known for his outstanding effort in initiating the widely-hailed paycheck protection program (PPP), which helped thousands of small businesses during the pandemic.
This article will include a short biography of Marco Rubio and all of his contact information. Learn how to reach Senator Marco Rubio and other Florida representatives swiftly and professionally with DoNotPay.
Senator Marco Rubio: Brief Bio
Senator Marco Antonio Rubio was born on May 28, 1971 in Miami, Florida to parents of Cuban origin who had migrated to the US for a better opportunity. He went to South Miami Senior High School, Tarkio College, and Santa Fe Community College before graduating with a Political Science degree at Florida State University. Marco Rubio has since gotten a Juris Doctor at the University of Miami Law School.
Senator Rubio first served as city commissioner for West Miami before being elected to the House of Representatives in 2000. He became a senator in 2010. 
Senator Rubio was part of the famous "gang of eight" bipartisan delegation to address border and migrant issues. Senator Rubio is blessed with four children from a marriage to Jeanette Dousdebes.
Contact Senator Marco Rubio
Senator Rubio has nine offices strategically located around Florida to help residents contact and visit their senator. Here are all the contact details below:
Office Address
Phone Number
Fax 
1
Fort Myers

2120 Main StreetRoom 200Fort Myers, FL 33901

239 318 6464
-
2
Jacksonville

Bryan Simpson U.S. Courthouse

300 North Hogan Street

Suite # 8-111

Jacksonville, FL 32202

904 354 4300
-
3
Miami

7400 SW 87th Avenue, Suite 270

Miami, Florida 33173

305 596 4224
305 596 4345
4
Orlando

201 South Orange Avenue

Suite 350

Orlando, FL 32801

407 254 2473

1 866 630 7106

-
5
Pensacola

700 S. Palafox St.Suite 125Pensacola, Florida 32502

855 433 2063
-
6
Palm Beach

4580 PGA Blvd.Suite 201Palm Beach Gardens, FL 33418

561 775 3360
-
7
Tallahassee

402 South Monroe StreetSuite 2105ETallahassee, FL 32399

850 599 9100
-
8
Tampa

501 E. Polk Street

Suite 601

Tampa, FL 33602

813 947 6288
-
9
Washington, D.C.

284 Russell Senate Office Building

Washington, DC 20510

202 224 3041
-
Other Florida public officials you can contact
In the next section, you'll find a range of services that Senator Rubio offers at these offices. If none of them captures the reason for your contact, you may want to look at other public servants in Florida to know which would be most suitable to contact for your issue. A list of some of the government representatives in Florida has been provided below.
Senator Rick Scott is Florida's second senator to the 117th US congress.
Governor Ron DeSantis is the present governor of the state of California.
Rep Matt Gaetz is one of the speakers at the current district one representative of Florida 117th house of congress.
Rep John Rutherford is one of the elected congress delegates representing Florida's 4th district at the 117th US congress.
Rep Lois Frankel is one of Florida's elected members of the house of representatives at the current 117th US congress.
What Can Senator Rubio Do for You?
There are many forms of intervention that the office of Senator Rubio can help you with. When you contact Senator Rubio you can:
Request a tour of the Capitol
Apply for Senatorial internships
Seek a tour guide for visiting DC
Seek help concerning Federal Government Agencies
Nominate individuals in Florida for enrollment into the US Force Academy
Track and report the utilization of federal funds in your county
Apply for federal  grants
Track the progress of a bill that had just received a congressional hearing
Having Challenges Contacting Senator Rubio?
Finding the right contact address and sending the right content are the two biggest difficulties most Americans face when trying to contact their government representatives. Due to the volume of applications they receive, without using the required formal tone, there is little to no guarantee of feedback from most government offices.
DoNotPay offers a great innovation to help US citizens contact their elected officials for complaints, proposals, or requests.
DoNotPay Can Contact Senator Rubio for You
DoNotPay offers a fast and reliable way to get across to public officers in the US. You'll have a safe and professional contact service delivered in minutes when you:
1. Search "contact representative' on DoNotPay and select the Contact Your Government Representative product.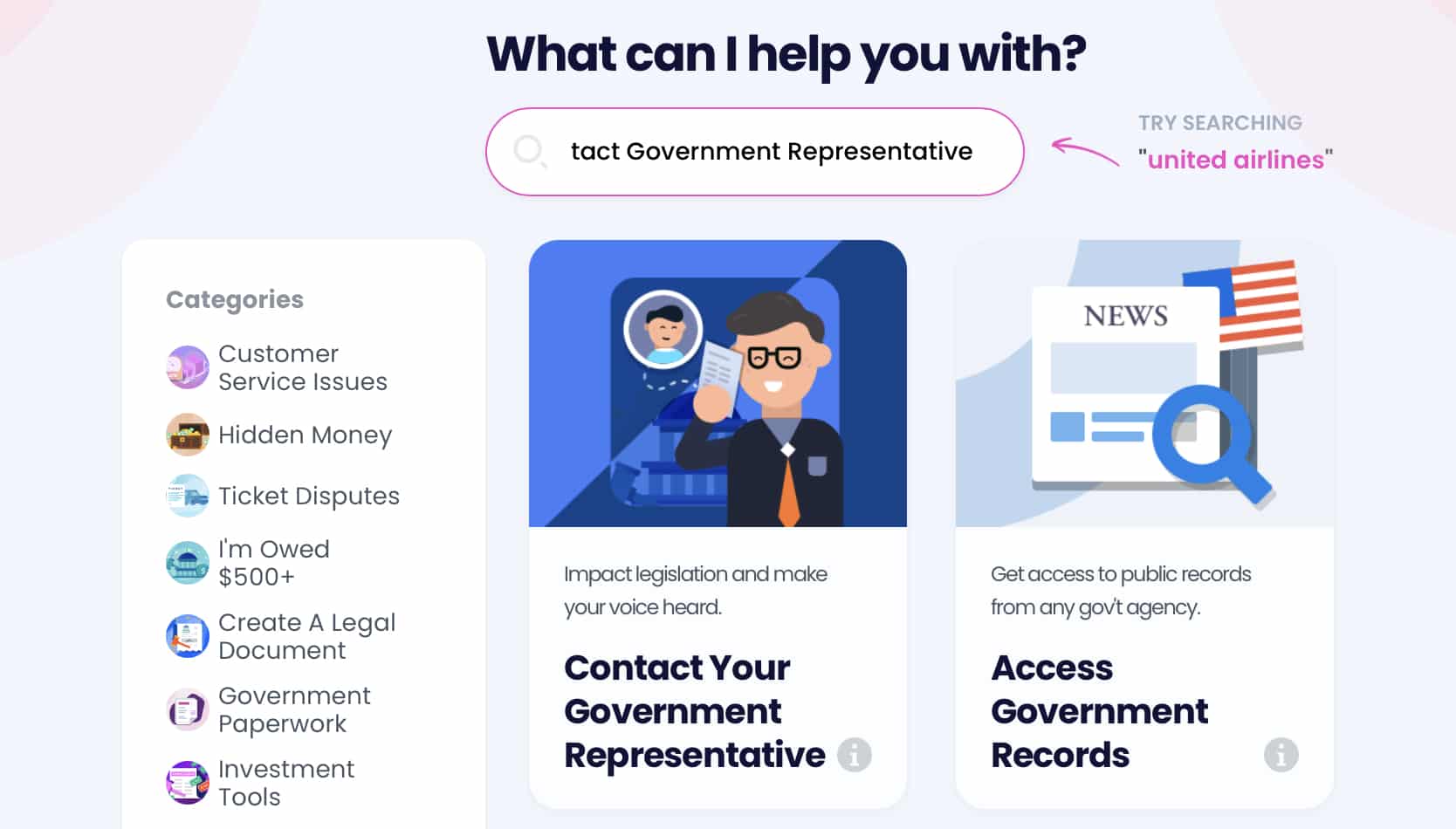 2. Choose whether you want to contact your Senator, state representative, Governor, President, or Mayor.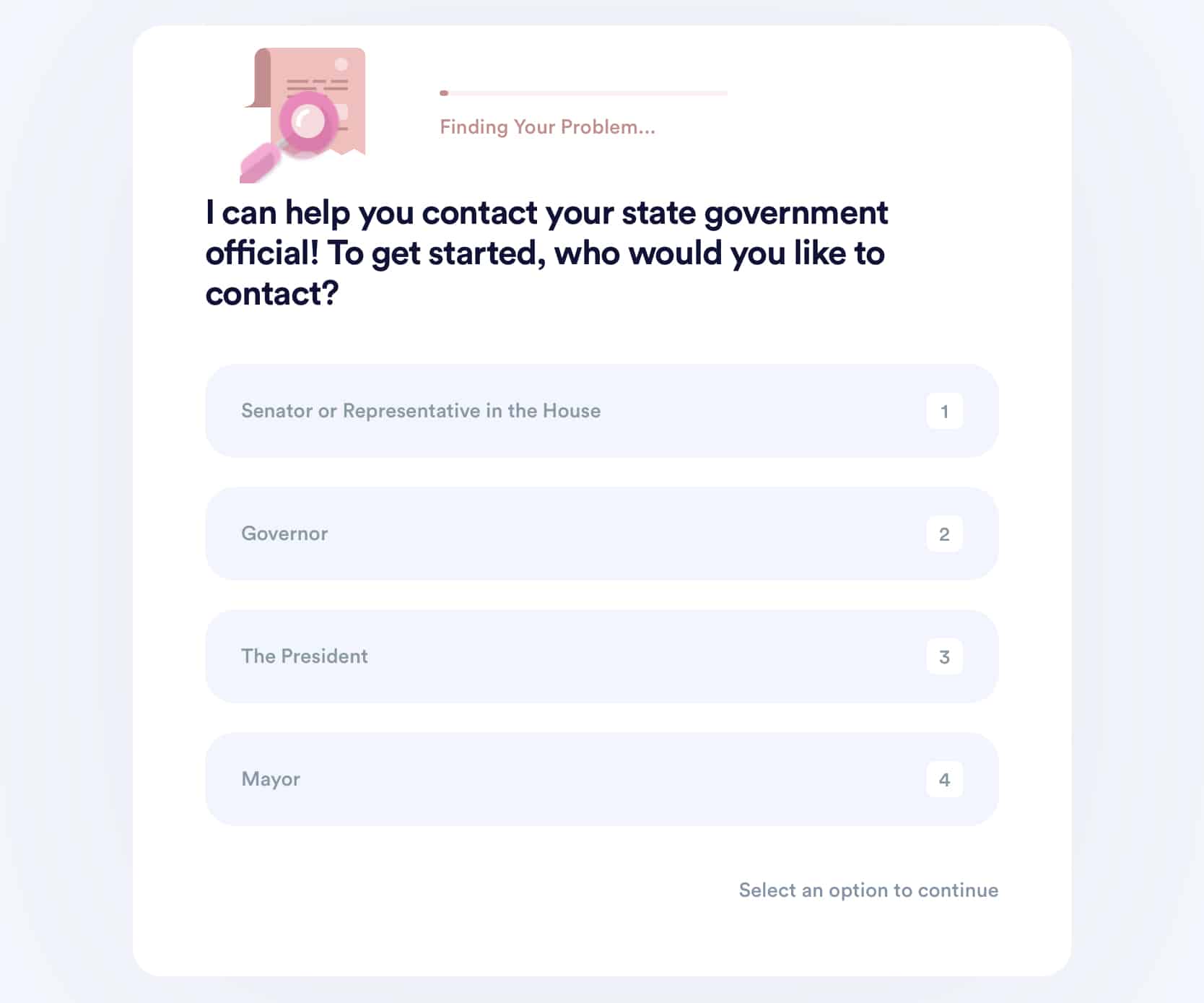 3. Tell us why you are contacting your representative and state which bill or issue you're concerned about.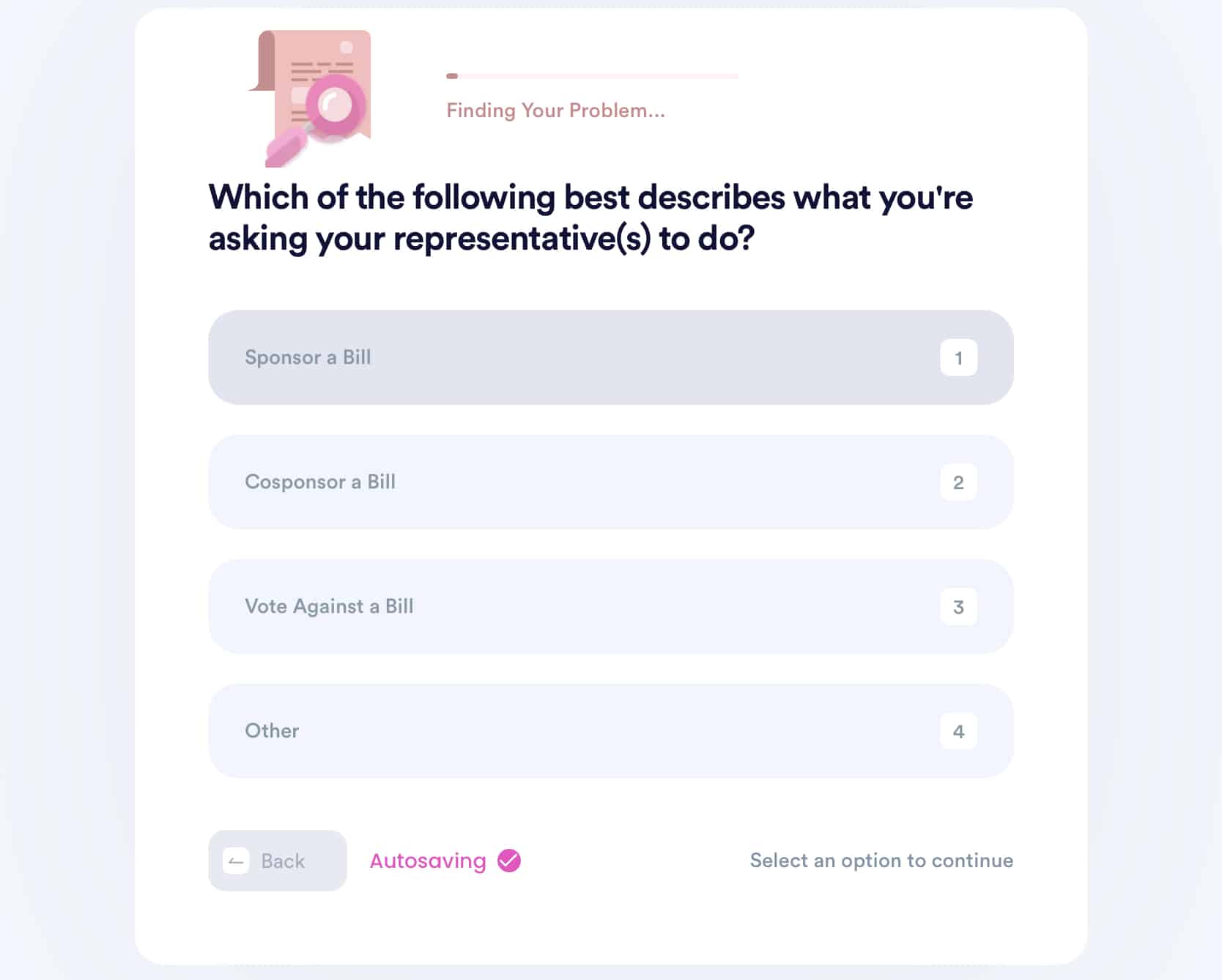 Sit back and relax! DoNotPay will deliver your message and handle the rest for you. Our bots will fill the contact forms on your legislator's website on your behalf.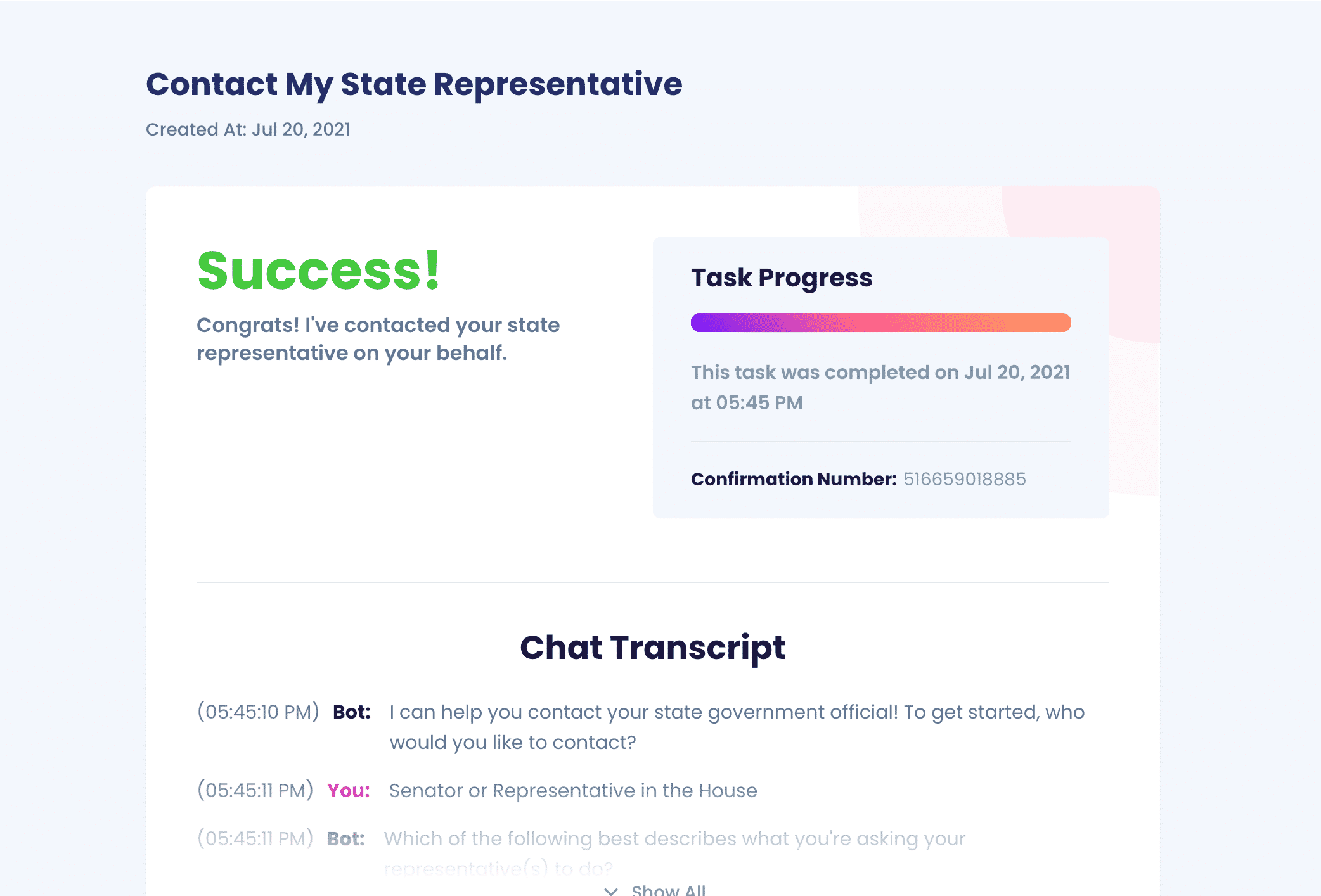 DoNotPay Can Do More!