Contact Senator Joe Manchin of West Virginia
In the United States, your opinion on legislative issues in the nation as a whole is very important and can be influential. Contacting a government representative will ensure that you can share your opinions and that your voice is heard!
This article will inform you all you need to know about contacting Senator Joe Manchin. It will also introduce you to a convenient and faster way to contact any other U.S. government representative using .
About Senator Joe Manchin
Joseph Manchin III is an American politician currently serving as the Senior United States Senator for the state of West Virginia, a seat he has held since 2010.
From 2005 until 2010, Manchin served as the 34th Governor of West Virginia.
Before that, he also served as the 27th Secretary of State of West Virginia from 2001 until 2005.
Manchin is often regarded as the most conservative Democrat in the Senate.
Despite West Virginia is one of the most heavily Republican states in the country, Manchin has continued to see electoral success.
In the 2004 election, he won by a large margin and was reelected in 2008 by an even larger margin.

In both of these elections, Republican presidential candidates won the state of West Virginia.

In 2010, he won the special election to fill the Senate seat that was vacated after Democratic Senate Robert Byrd unfortunately died.
Manchin is known for supporting bipartisanship (finding common grounds with Republicans) on issues such as gun laws and abortion.
He opposed former President Barack Obama's Energy Policies and supported former Donald Trump's immigration policies and removing federal funding for Planned Parenthood.
As of 2021, Senator Manchin is the only Democrat holding statewide office in West Virginia. He is also the only Democrat in West Virginia's congressional delegation.
How to Contact Senator Joe Manchin
You can always call a senator or any other government representative to raise your concerns. If you decide to do so, make sure to follow a script with your standpoints and the details of your argument.
Senator Joe Manchin has four office locations, one in Washington DC and one three in West Virginia. Here is a list of the addresses of each office location and their phone number that you can contact:
Charleston, West Virginia: located on 900 Pennsylvania Ave., Ste. 629 Charleston, WV 25302, Phone Number: 304-342-5855, Fax: 304-343-7144
Eastern Panhandle, West Virginia: located on 261 Aikens Center, Ste. 305 Martinsburg, WV 25404, Phone Number: 304-264-4626, Fax: 304-262-3039
Fairmont, West Virginia: located on 230 Adams Street Fairmont, WV 26554, Phone Number: 304-368-0567, Fax: 304-368-0198
Washington, DC: located on 306 Hart Senate Office Building Washington D.C. 20510, Phone Number: 202-224-3954, Fax: 202-228-0002
The following table offers an overview of how you can contact West Virginia Senator Joe Manchin:
State
West Virginia
Political Party
Democratic
Entered Office
15th of November 2010
Term Expires
3rd of January 2025
Main Mailing Address
306 Hart Senate Office Building

Washington DC 20510

Main Phone Number
(202) 224-3954
Email Address
To send an email to the senator, fill out the form found here.
Official Website
http://www.manchin.senate.gov/
Social Media
Twitter
Services Offered by the Offices of Senator Joe Manchin
Grants
Internships
Visiting D.C.
Flag Requests
Military Recognition Awards
Veterans Services
Jobs
Help with a Federal Agency
Issues you can discuss with Senator Joe Manchin
Senator Joe Manchin welcomes the ideas and requests of his constituents. Feel free to contact Senator Manchin to discuss any of the following issues:
Appropriations
Defense and National Security
Education
Energy and Natural Resources
Healthcare
Infrastructure and Jobs
Opioids
Seniors
Veterans
Why It's Hard Contacting Senator Joe Manchin on Your Own
Government representatives are extremely busy and are very difficult to reach. Due to busy phone lines and extended wait times, you may have to wait hours for a staff member to answer the line. There is always the risk that the person who is taking your call will not accurately transfer the message to the senator.
The problem with writing an email is that it is often found to be intimidating. An email to a senator must be extremely well written and presented in a professional manner, which can be difficult to do. can erase all of the difficulties you might face when contacting a representative and is therefore your best option!
Contact U.S Senator Joe Manchin with DoNotPay
What if we told you that you can avoid spending long hours on your phone or computer and can contact a government representative in just 5 minutes with ? DoNotPay is a reliable service that can contact any government representative or public official on your behalf in a professional manner. Here's what we need from you:
1. Log in to your account on the app or website and search for "government". Select the "Contact Your Government Representative" product.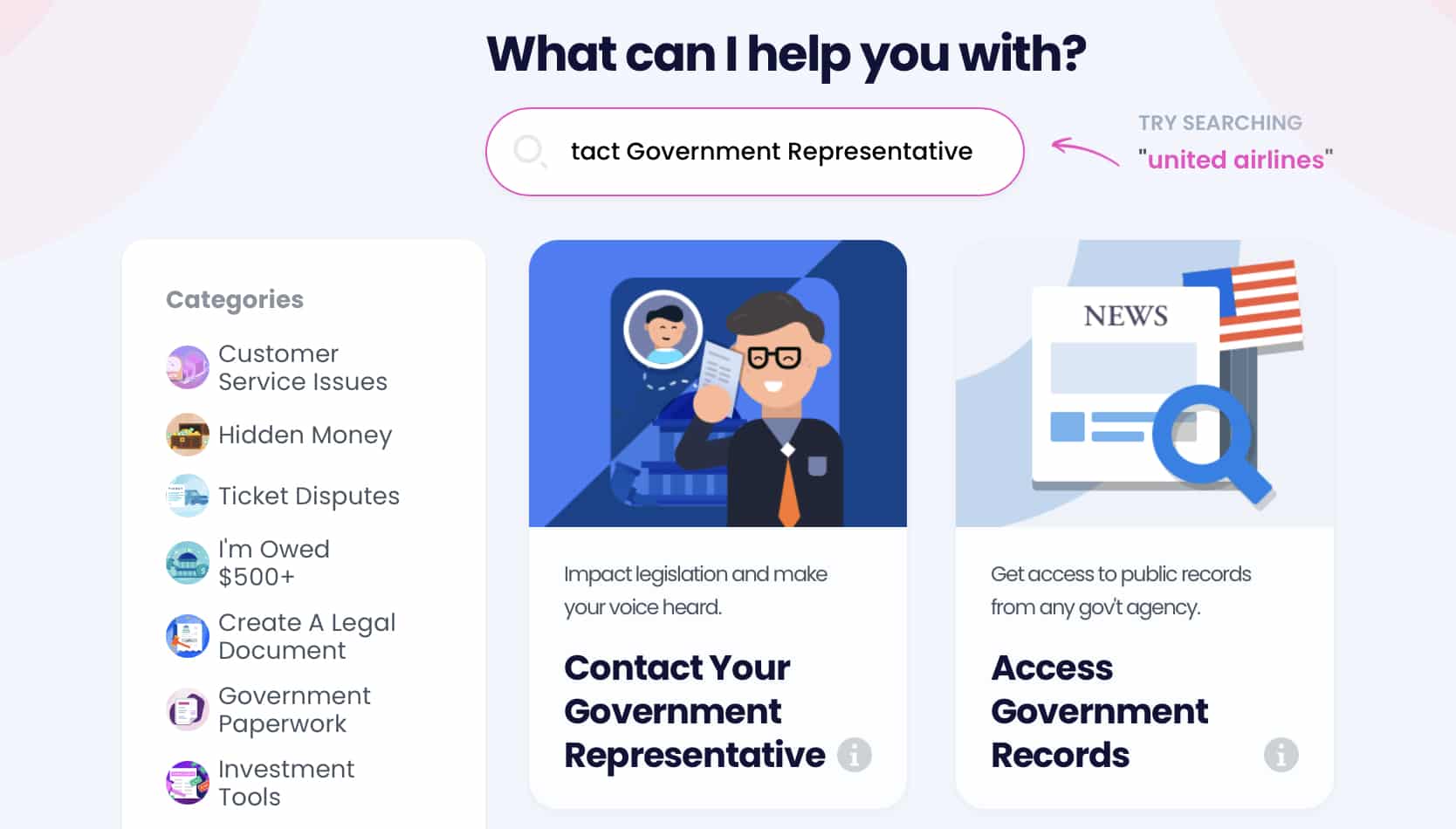 2. Select who you are contacting today: Senator, House Representative, Mayor, Governor, or President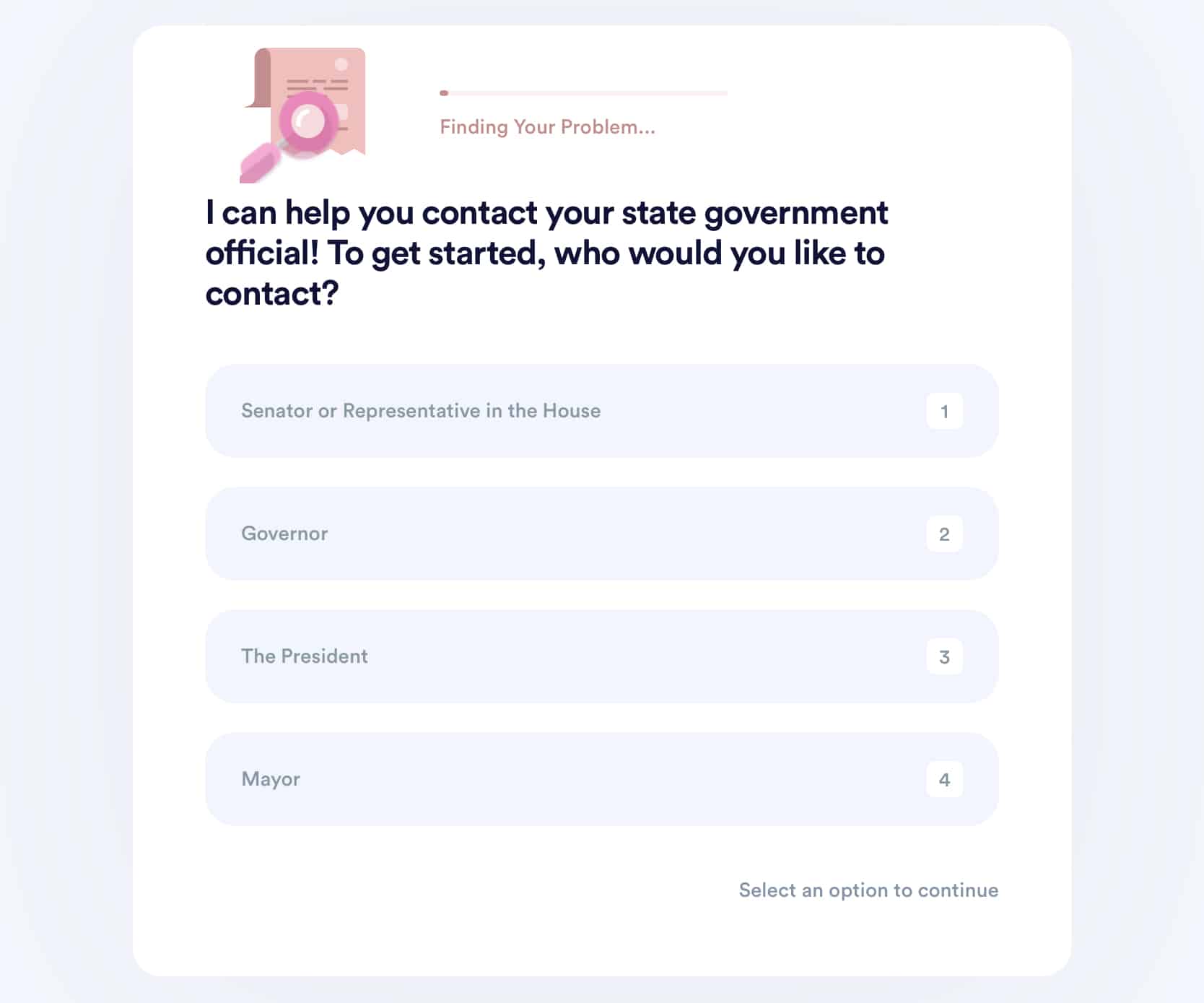 3. Give us a reason why you are contacting your government official and the steps they can take to address the issue.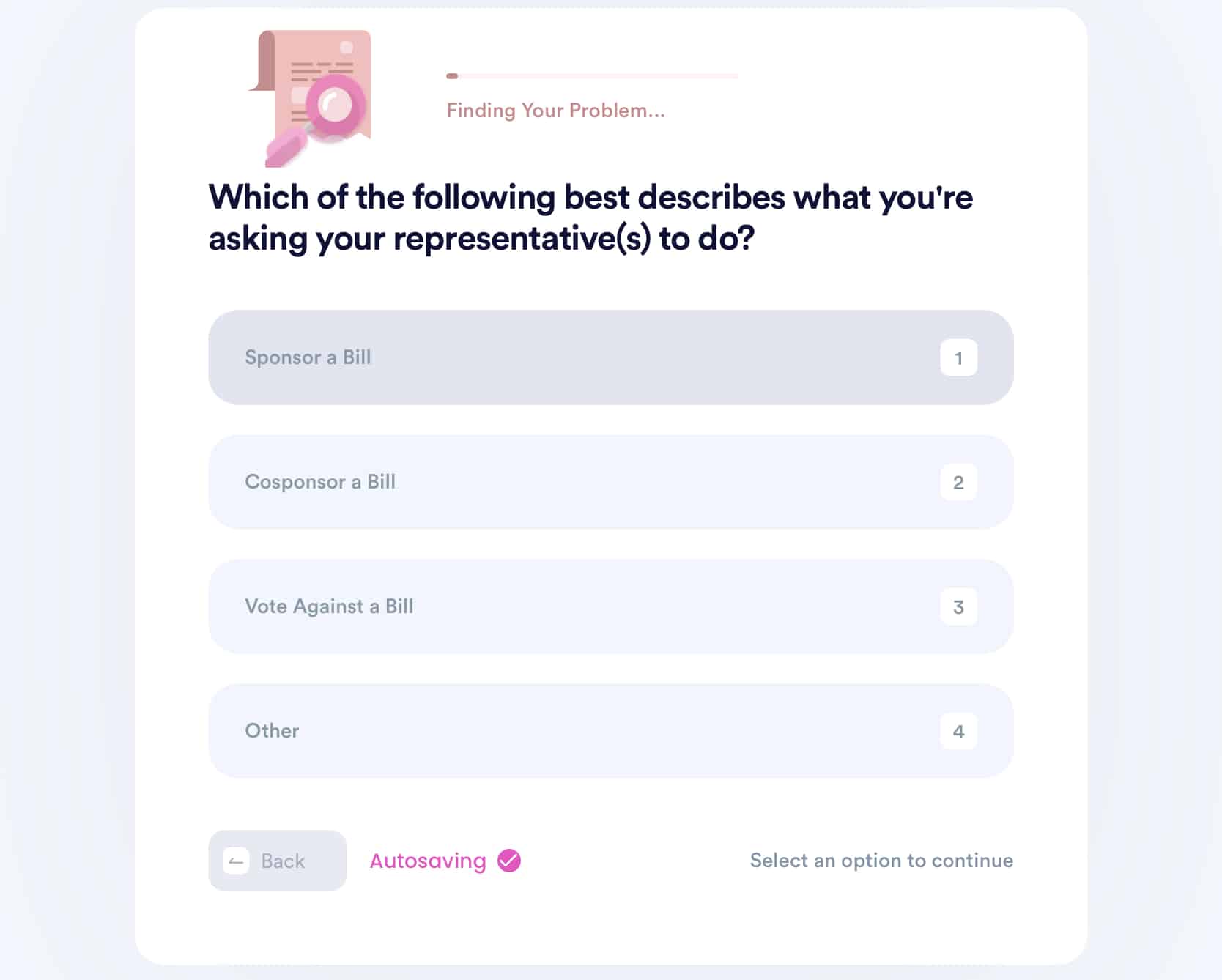 That's all! DoNotPay will automatically create a formal and detailed message that will be sent to the legislator through their website!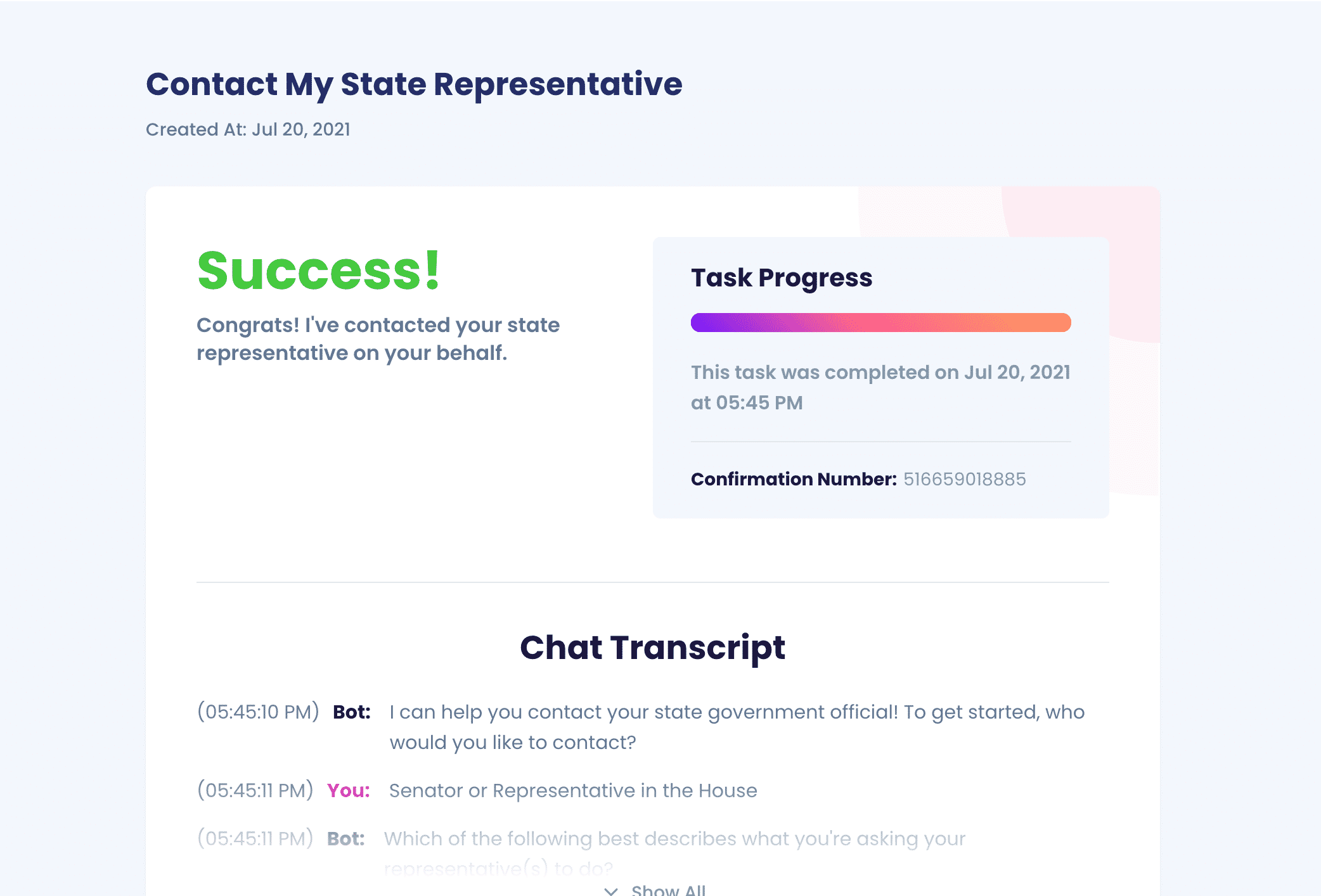 DoNotPay is Your Consumer Rights Champion!
Not only can DoNotPay help maintain your civic duty, but it can also assist you on various legal matters:
Divorce settlement agreements

And more!