Contact Senator Bill Cassidy
You might be wondering about how to contact your senator regarding an issue. If you are from Louisiana, this article is for you! Bill Cassidy is a Republican senator representing Louisiana state and he is the one you may need to get in touch with.
Sometimes contacting government representatives can be pretty difficult since they are busy dealing with a lot of important state matters. However, they do care about what their supporters have to say because they desire to be re-elected. This article can guide you through how to contact Bill Cassidy and how you can choose to do it more easily with DoNotPay!
How to Contact Senator Bill Cassidy
You might want to have your voice heard or ask a critical question to the senator. If you wish to contact him by yourself, here is all the contact information you will need: 
| | |
| --- | --- |
| Mailing Address | 520 Hart Senate Office Building, Washington DC 20510 |
| Phone Number | (202) 224-5824 |
| Email | There is an email form on the website, which you need to fill out and send. |
| Website | https://www.cassidy.senate.gov/ |
Due to the high volume of calls and emails regarding the Covid-19 pandemic,  the senate office is currently slower in responding to calls and inquiries.
The senator also uses his Twitter account very actively. Here is the link to his Twitter account.
Who is Senator Bill Cassidy?
Bill Cassidy is currently the senior U.S Senator from Louisiana. He was elected to the position in 2014. He is a member of the Republican party and served in the Louisiana state senate for 3 years and in the US House of Representatives for 6 years.
Cassidy was born in Highland Park, Illinois. He went to school at Louisiana State University and LSU School of Medicine and became a gastroenterologist. He then left his profession as a physician and pursued politics.
Other Government Representatives from Louisiana
Sometimes, your issues can be best heard by another representative. Here's a list of other public officials from Louisiana:
Why It's Hard Contacting Senator Cassidy by Yourself
Most of the time, people do not know how to get in touch with the senator or how to phrase their concerns. Since Cassidy is a politician and a government representative, the things you say must be stated in a formal manner. There are a lot of questions when it comes to contacting the senator such as:
Who is the right person to contact?
How to find the contact information?
What is the best channel to contact them such as by phone, or email?
Calling your senator might not be your best option, since they probably receive a high volume of calls and it will be difficult to reach them through the phone. The best way to contact a government representative would be by writing an email or sending a letter. However, for that, you will need to be professional and proper. You also need to be convincing enough and provide substantive arguments so that the senator will take your desired action.
How Can DoNotPay Help You?
As we said in the paragraph above, it can be pretty burdensome to try to get in touch with the senator by yourself. DoNotPay is here to help you and take the burden from your shoulders!
All you need to do is:
1. Look for the Contact Your Government Representative product on DoNotPay.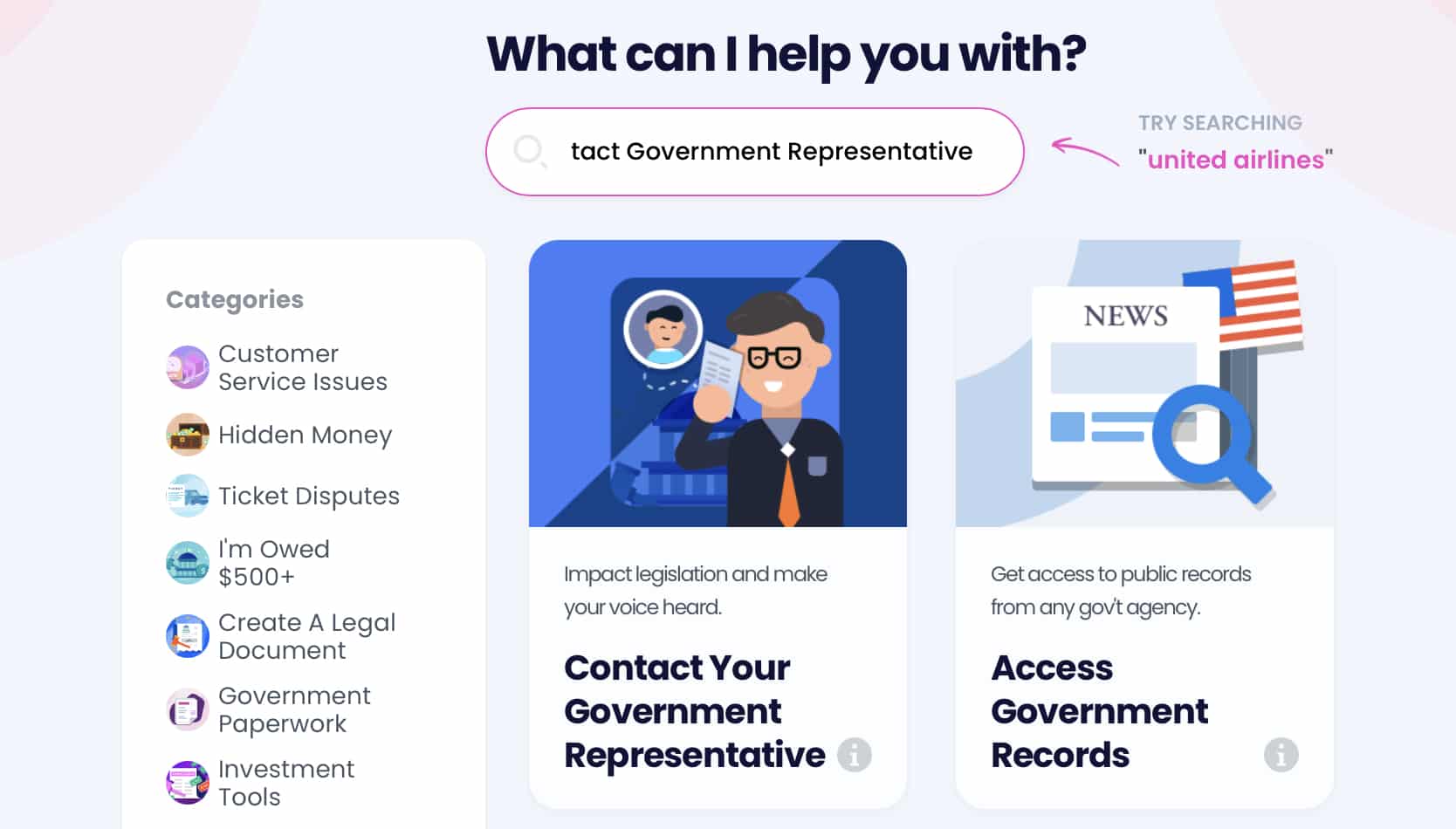 2. Choose whether you wish to contact your Senator, House Representative, Governor, President, or Mayor.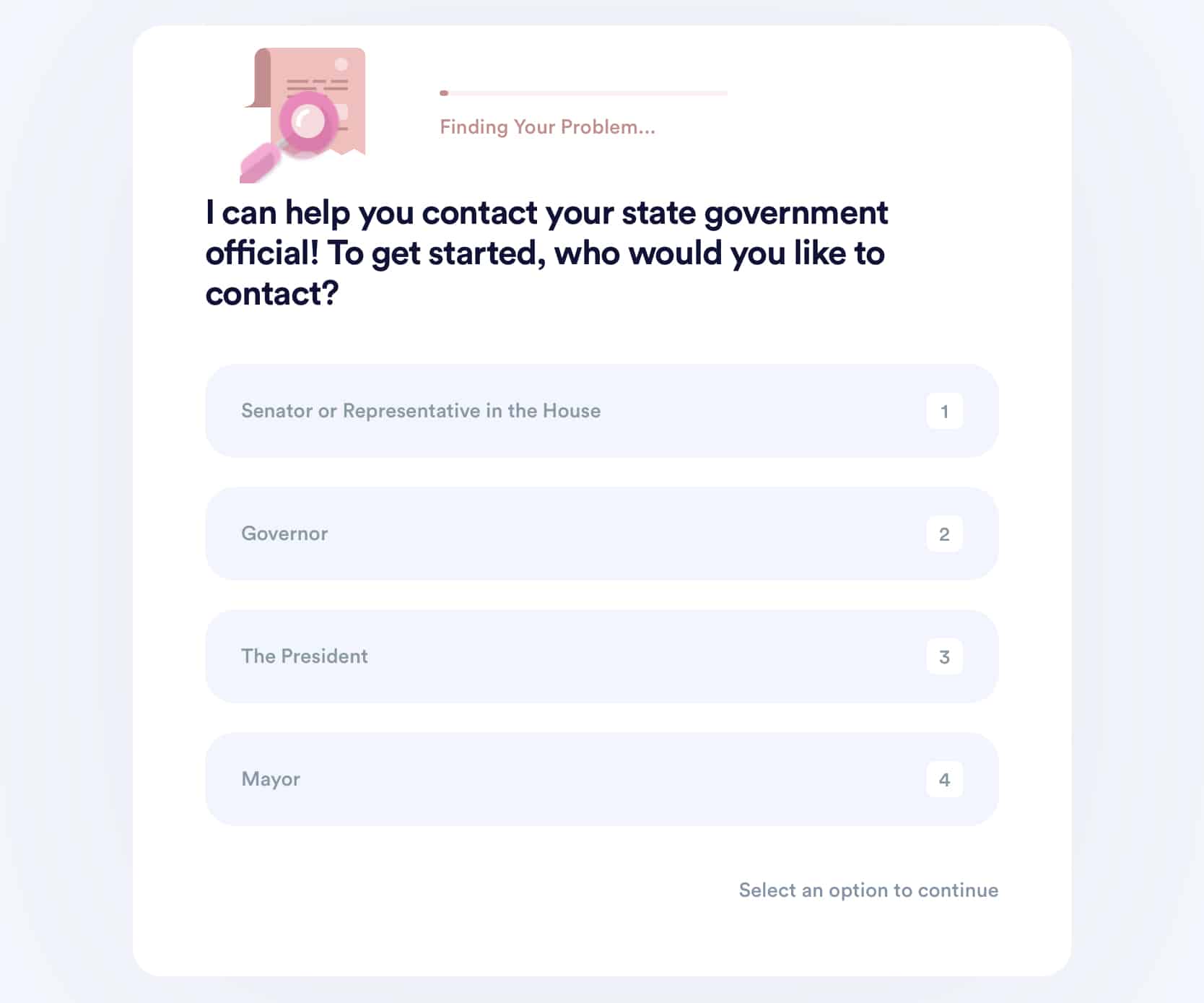 3. Tell us why you wish to contact your representative.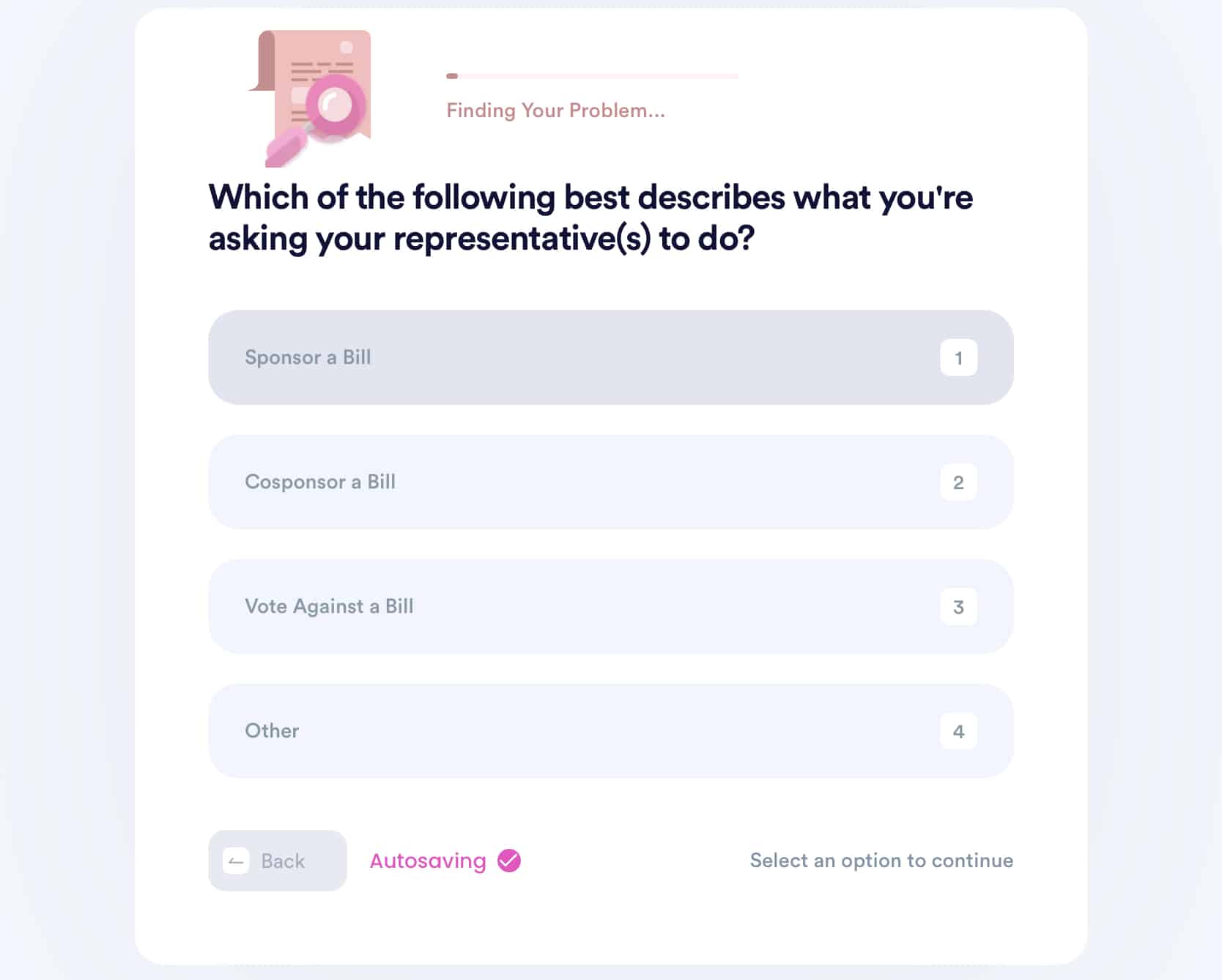 4. Tell us which bill or issue you are writing about and what your desired action is.
Done! Now sit back and relax, because DoNotPay will take care of the rest for you! We will make sure that your message will be delivered to the senator through the most proper channel. Our bots will fill out the contact form and write a professional message on your behalf.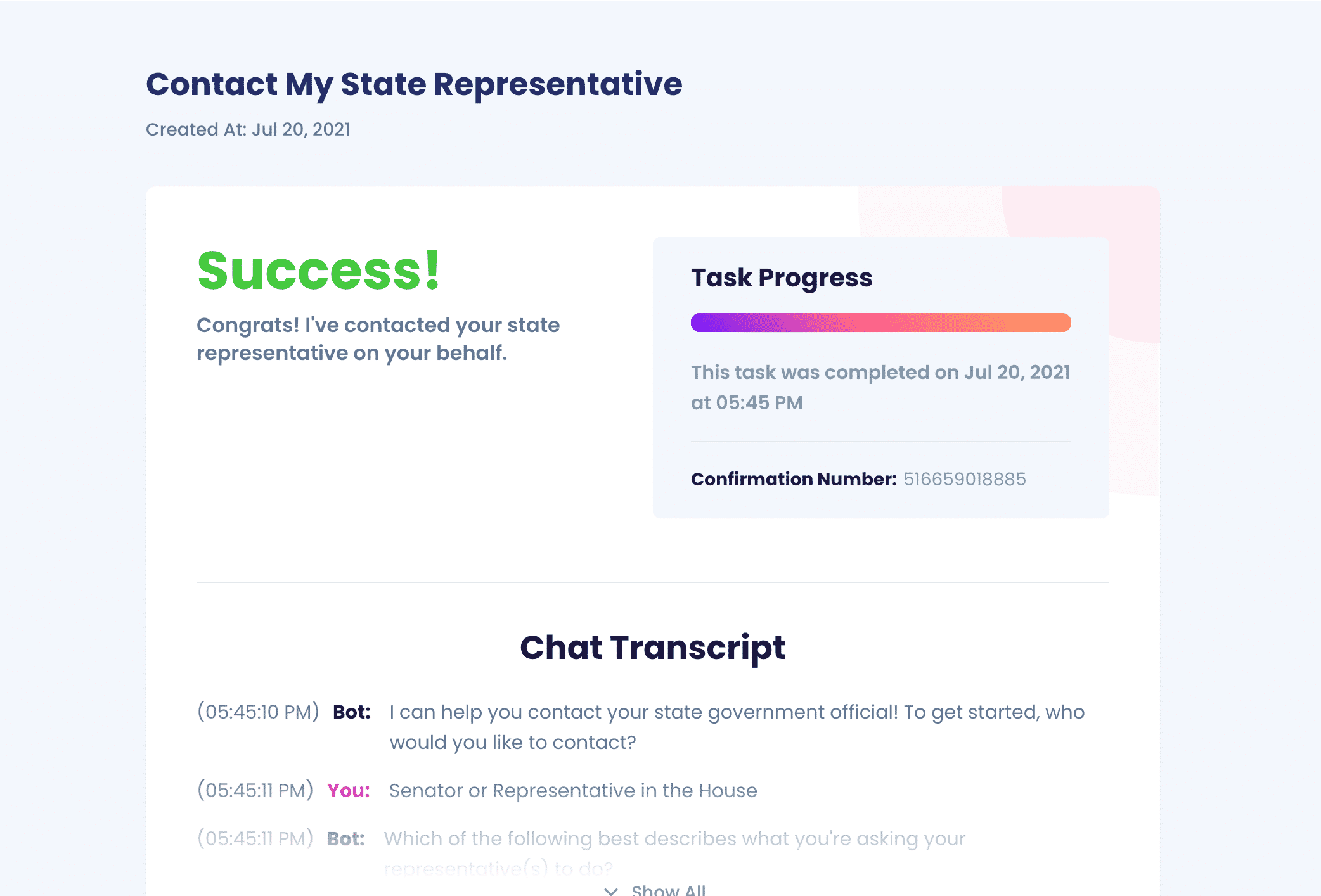 DoNotPay Does More!