Learn How to Contact Senator Risch
Whether you require help with a federal agency, applying for a grant, or want to find out about student resources in the state of Idaho, you can contact Senator Jim Risch to help you. In the age of social media and widespread internet access, contacting your government representatives doesn't have to be complicated – DoNotPay has made it easier than ever!
We've put together everything you need to know about contacting the senator of Idaho, including the services he can help you with, his office locations, and all his latest contact information.
What is the Best Way to Contact Senator Risch?
Address
U.S. Senator James E. Risch United States Senate Washington, DC 20510

The senator's office is located in room SR-483 of the Russell Senate Office Building.

Official Website
https://www.risch.senate.gov/public/index.cfm/
Email
Senator Risch does not list his email, instead, he requests that anyone who wants to contact him do so through his official website. You can click here to fill out the form.
Phone Number
202-224-2752
Fax
202-224-2573
Other Ways of Reaching Senator Risch
Sign up for the Senator's E-Newsletter
Senator Risch's newsletter covers press releases and reports on the latest news related to the State of Idaho. Signing up for it can help you stay in touch with the political events happening in your community, as well as the senator's take on new legislation and initiatives.
Following Senator Risch on his social media accounts
You can follow Senator Risch on any of the following platforms: 
What Services Can The Senator of Idaho Assist You With?
As part of his constitutional responsibilities, the Senator of Idaho has to offer certain services to the residents of his state. Here is a list of all the ways in which Senator Risch can assist you with:
Getting an internship. This can be a great addition to your CV, and the senator's office takes applications for both university and high school students.
Requesting help with a federal agency is a great function of Senator Risch's office. They can guide you to the appropriate agency and help you address your concerns directly.
The senator can also write letters of special recognition, these can be written to commemorate special occasions such as retirements, anniversaries, and academic achievements.
If you want to plan a visit to Washington DC, the senator's office plan these trips all throughout the year. You can see landmarks like the White House and Capitol Hill.
You can make flag requests.
Receive help with service academy nominations.
Where Can I Find Senator Risch's Office?
Senator Risch has an office in Washington DC, as well as several other locations throughout the State of Oklahoma. Here is a list with all the locations, you can select whichever office is closest to you:
Location
Contact Information
Washington, D.C.
U.S. Senator James E. Risch

United States Senate

Washington, D.C. 20510

Phone: 202-224-2752

Fax: 202-224-2573

Boise
350 N. 9th St., Suite 302

Boise, Idaho 83702

Phone: 208-342-7985

Fax: 208-343-2458

Coeur d'Alene
Harbor Plaza

610 Hubbard, Suite 213

Coeur d'Alene, Idaho 83814

Phone: 208-667-6130

Fax: 208-765-1743

Idaho Falls
901 Pier View Drive, Suite 202A

Idaho Falls, Idaho 83402

Phone: 208-523-5541

Fax: 208-523-9373

Lewiston
313 D Street, Suite 106

Lewiston, Idaho 83501

Phone: 208-743-0792 Fax: 208-746-7275
Pocatello
275 South 5th Avenue, Suite 290 Pocatello, Idaho 83201Phone: 208-236-6817

Fax: 208-236-6820

Twin Falls 
U.S. Senator James E. Risch 1411 Falls Avenue East, Suite 201

Twin Falls, Idaho 83301

Phone: 208-734-6780

Fax: 208-734-3905
If you want the directions to any of these locations, you can find further details on the senator's official website.
The Challenges of Reaching Out to the Senator on Your Own
Calling the senator isn't your best option if you want to resolve your concerns quickly and efficiently. The senator receives a great number of calls daily and it can be hard to reach one of his staff members. There's also no way to know if your message will be passed on correctly once it finally gets to the senator.
Writing an email can be much more effective than a phone call, but also more intimidating. You have to make sure that your writing style is formal, concise, and clear. It can be hard to put your thoughts into words, and messing up your email can hurt your chances of receiving a good reply.
How Can DoNotPay Help You Contact Senator Risch Faster?
If you want to make sure that your voice is heard, DoNotPay can help you send the perfect email to the government representative of your choice. Whether it's your Senator or a delegate from the House of Representatives, DoNotPay can articulate all of your concerns in a formal, detailed, and effective manner. Here's how it works:
1. Search "Contact Representative" or "Legislator" on DoNotPay's search bar and select the Contact Your Government Representative product.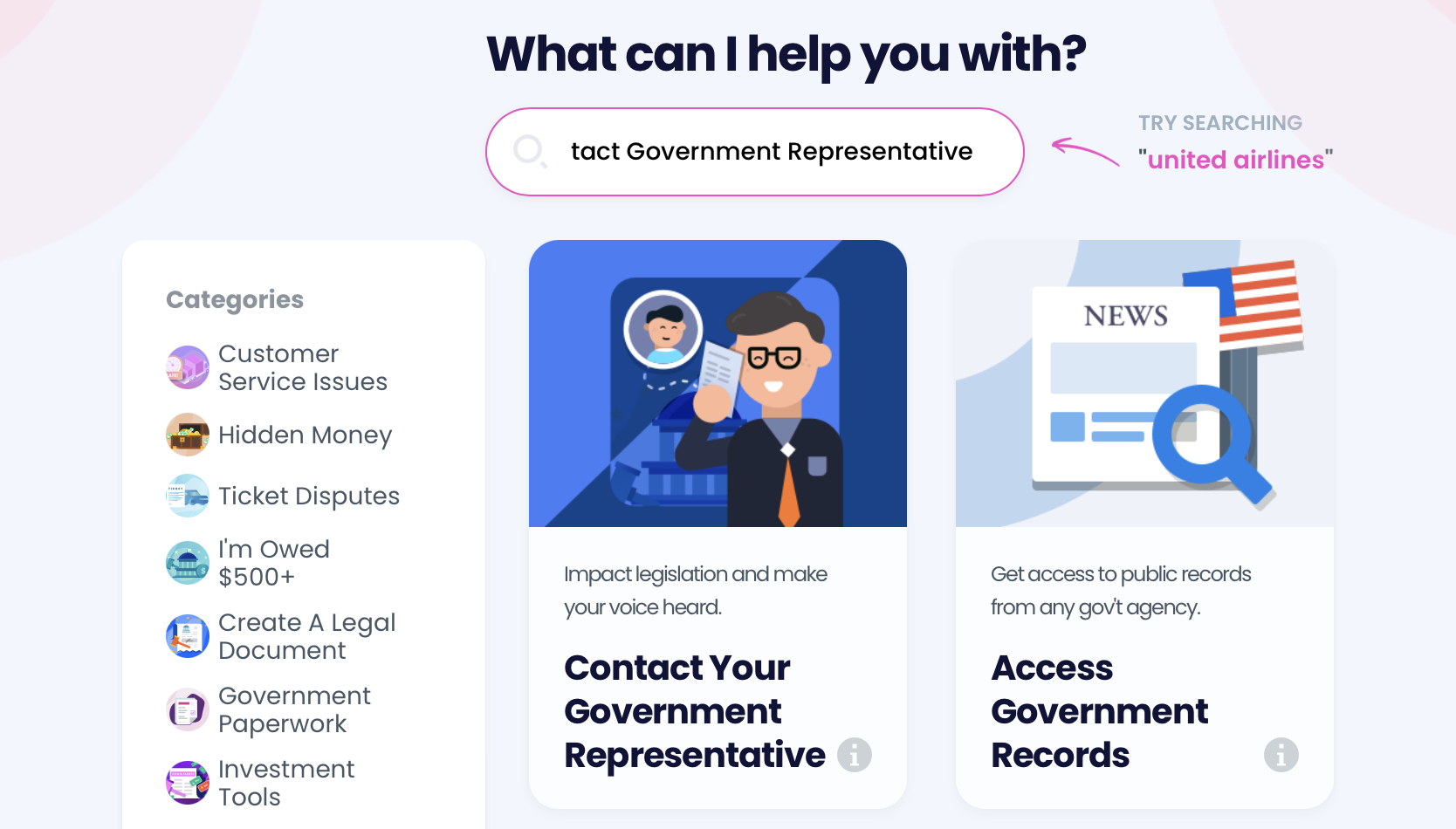 2. Select which representative you wish to contact: your Senator, Governor, President, Mayor, or House Representative.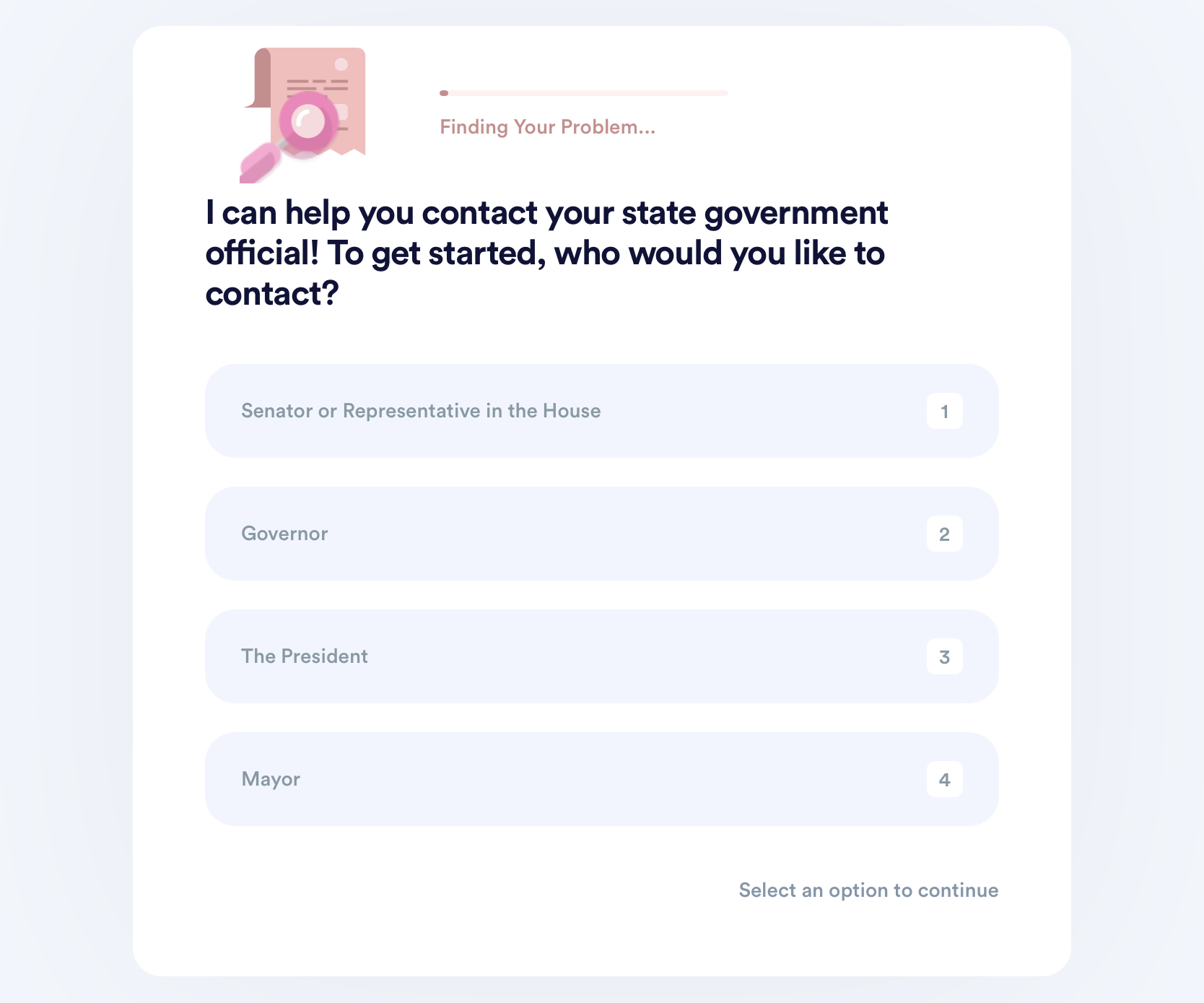 3. Briefly explain the issues you are concerned about or whatever bill you have an opinion about. Give us details about your position and what action you wish for them to take.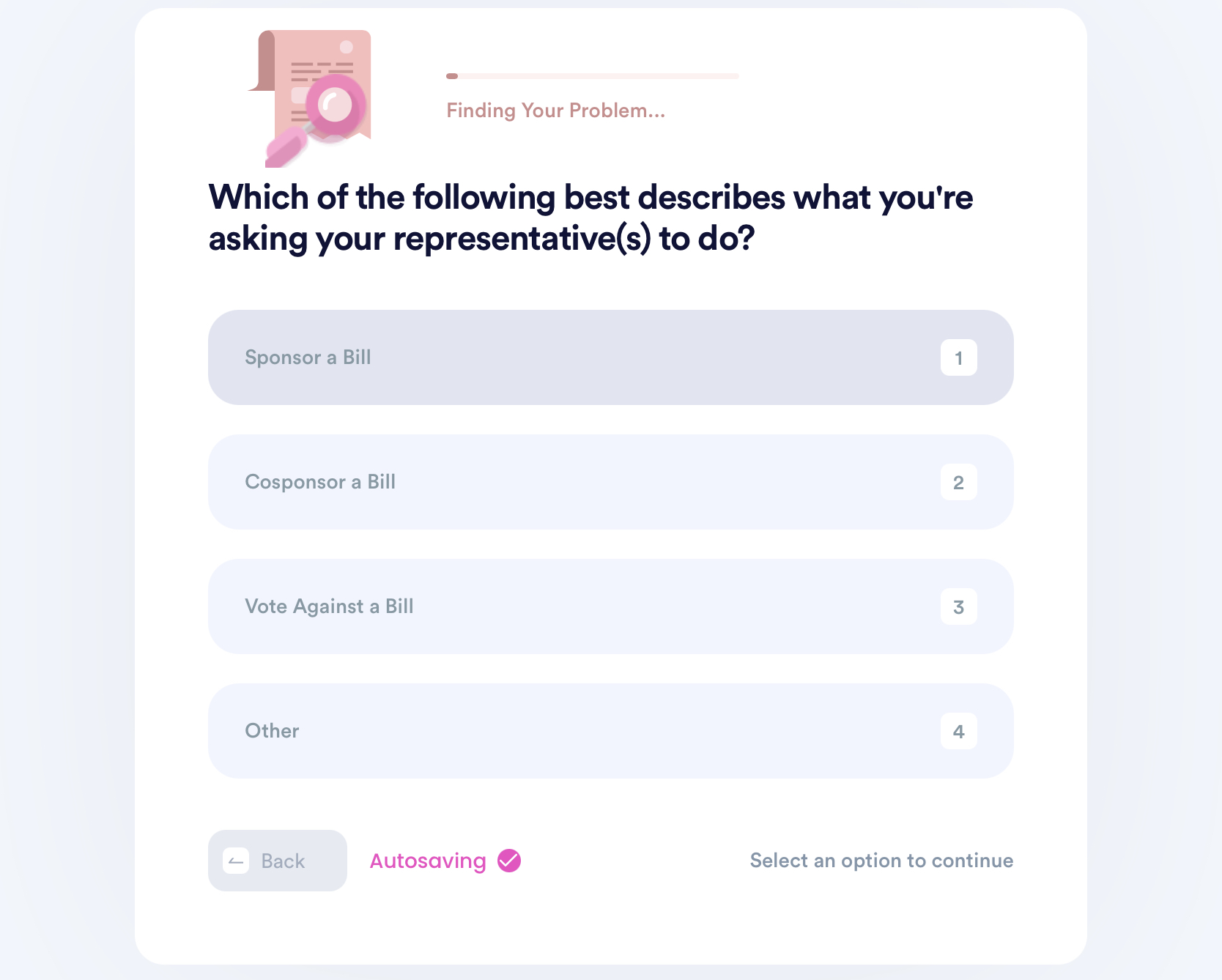 You're done! All you have to do is sit and relax while our bots create the perfect email. They'll fill out all the necessary forms on your legislator's website on your behalf or send an email to the official's contact.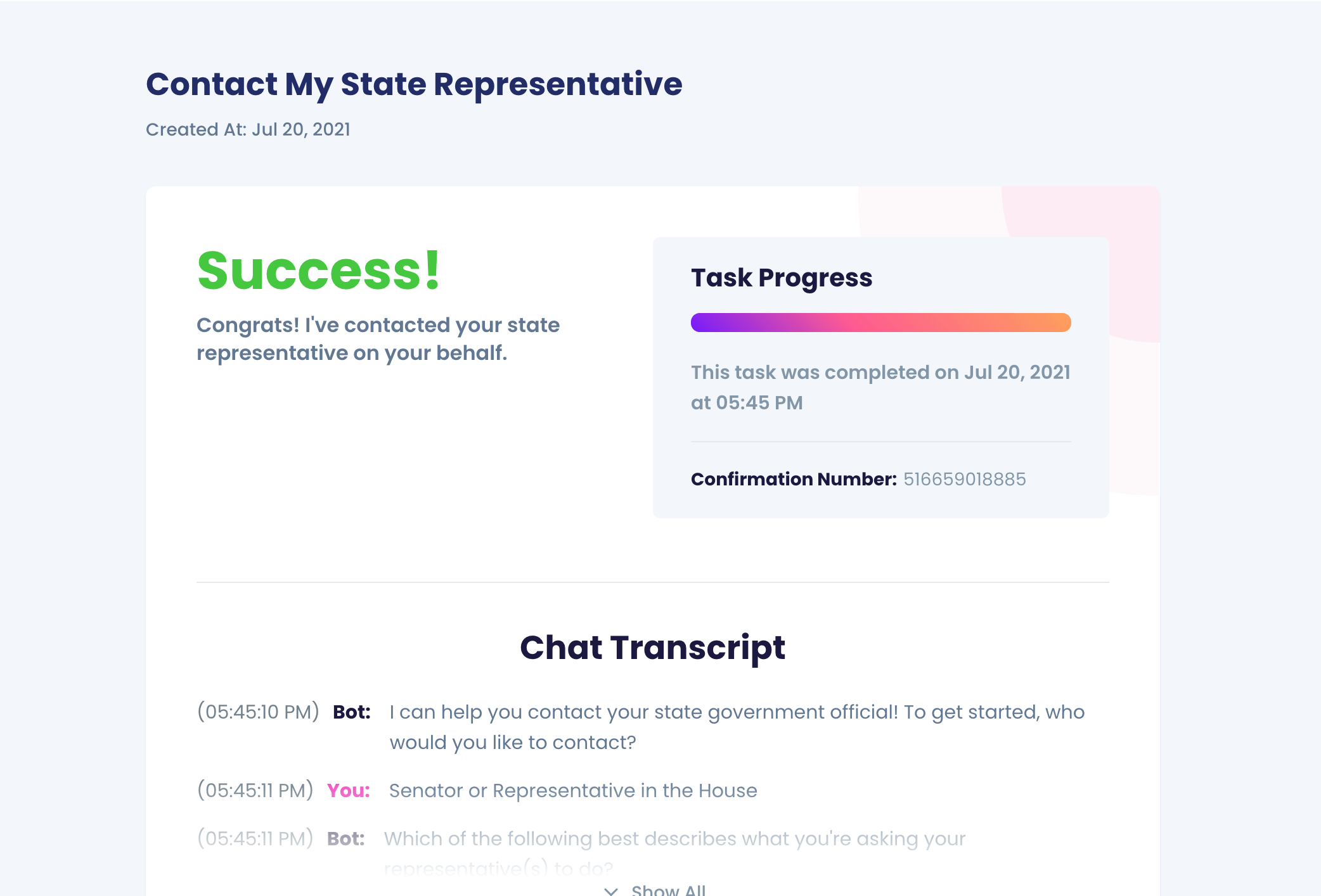 What Else Can DoNotPay Do?