Quickly Contact Governor DeSantis the Easy Way
Governor Ron DeSantis is the 46th elected governor of the state of Florida. This article will go over how you can get your complaints or issues to the office of the governor in a few steps using .
Governor Ron DeSantis Biography
Governor Ronald Dion DeSantis (1978 - ) is Florida's 46th governor first elected in 2019. He is currently the youngest of all current governors in the US. Before becoming governor, DeSantis served as a US Congress representative of Florida's 6th congressional district for five years.
Governor DeSantis was born in Jacksonville, Florida. He went to Dunedin High school, earned a bachelor's at Yale University, and completed a Juris Doctor program at Harvard Law.
Governor DeSantis is:
Contact Governor DeSantis
Here are the current contact details of the office of the governor of Florida, Governor Ron DeSantis:
More Florida representatives
DoNotPay helps residents of Florida get in contact with senators, congressmen, and other government representatives from Florida. Here are the most frequently contacted representatives:
| | |
| --- | --- |
| Florida Government Officials | Office Held |
| | The current serving lieutenant governor of the state of Florida. |
| | The current servant Senior Senator for the state of Florida at the 117th US Congress. |
| | The current serving Junior Senator for the state of Florida at the 117th US Congress |
| | The currently elected Attorney General of the state of Florida |
| | The current serving Secretary of the State of Florida |
| | The current elected 21st district representative of the state of Florida at the 117th US Congress |
| | The current elected representative of Florida's 1st district at the 117th US Congress. |
What Can Governor Santis Help With?
Floridians have become more politically conscious over the last few years, demanding that their voice be heard before, during, and even after elections. Here are some of the common requests that the governor of Florida helps residents with. You can contact Governor DeSantis to help:
Report case of corruption, waste, workplace, or domestic abuse
Request a record of the government budget, spending, or allocation
Carry out state notarial and apostille services from sub-agencies under the office of the governor
Request and formalize adoption processes within Florida state laws
Apply for governor internship positions
Request contact to state agencies and state directories
Tender complaints or feedback reports about government executive orders
Request the governor to be present at your event
Volunteer for military and service in Florida
Suggest or propose elements of a bill addressing issues within Florida
Request a flag
Having Trouble Contacting Governor DeSantis?
Do kindly note that your private mail becomes public once you use it to send a message to the office of the governor or any other Florida legislature. This means your mail becomes classified as a public record. Florida also requires that you send in your message formally for clarity and proper documentation.
Let DoNotPay Contact Governor DeSantis for You
DoNotPay helps you reach hundreds of public officers in the US with little effort on your part. Here's how to use DoNotPay:
1. Search "contact representative' on and select the Contact Your Government Representative product.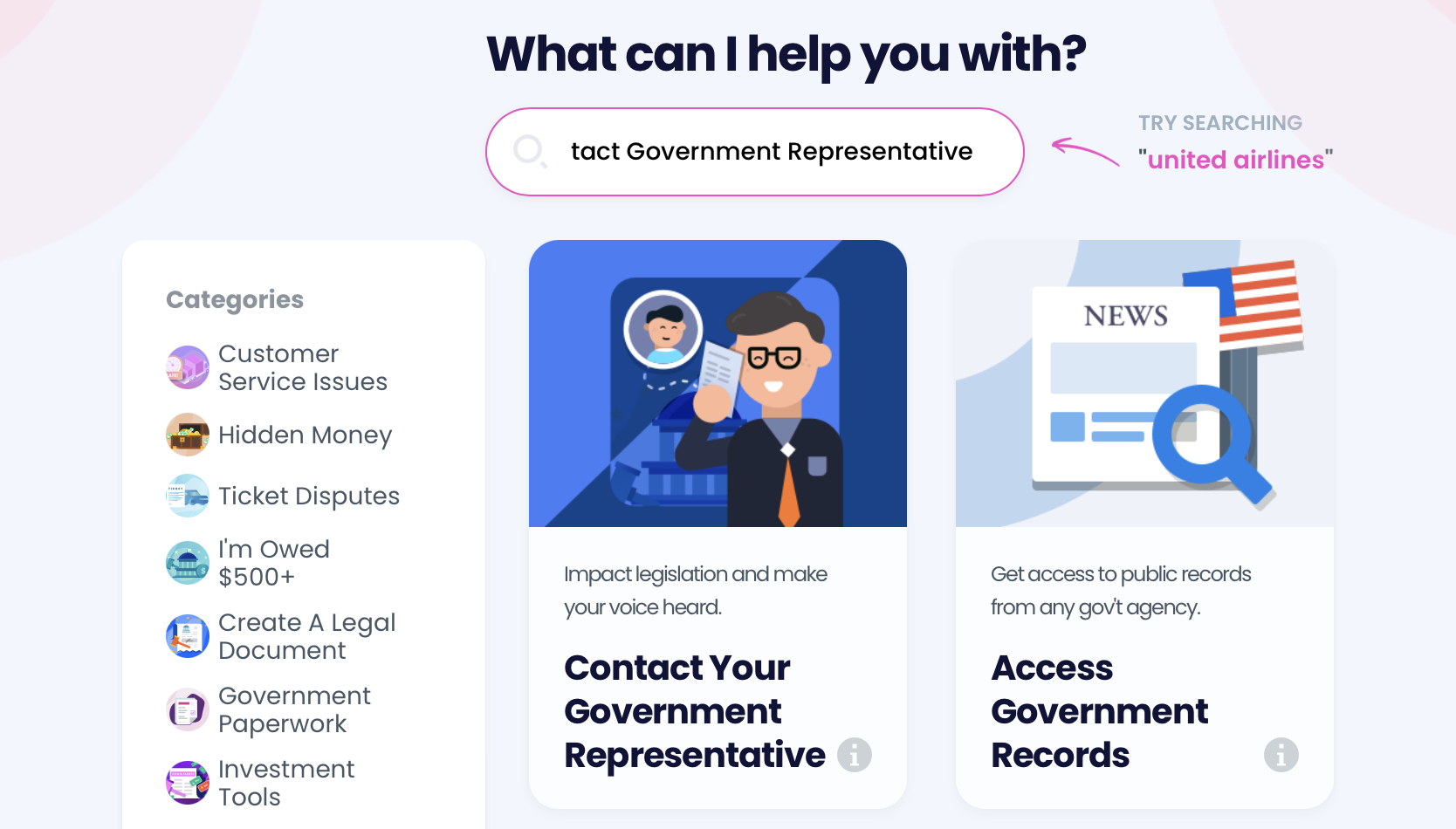 2. Choose whether you want to contact your Senator, House Representative, Governor, President, or Mayor.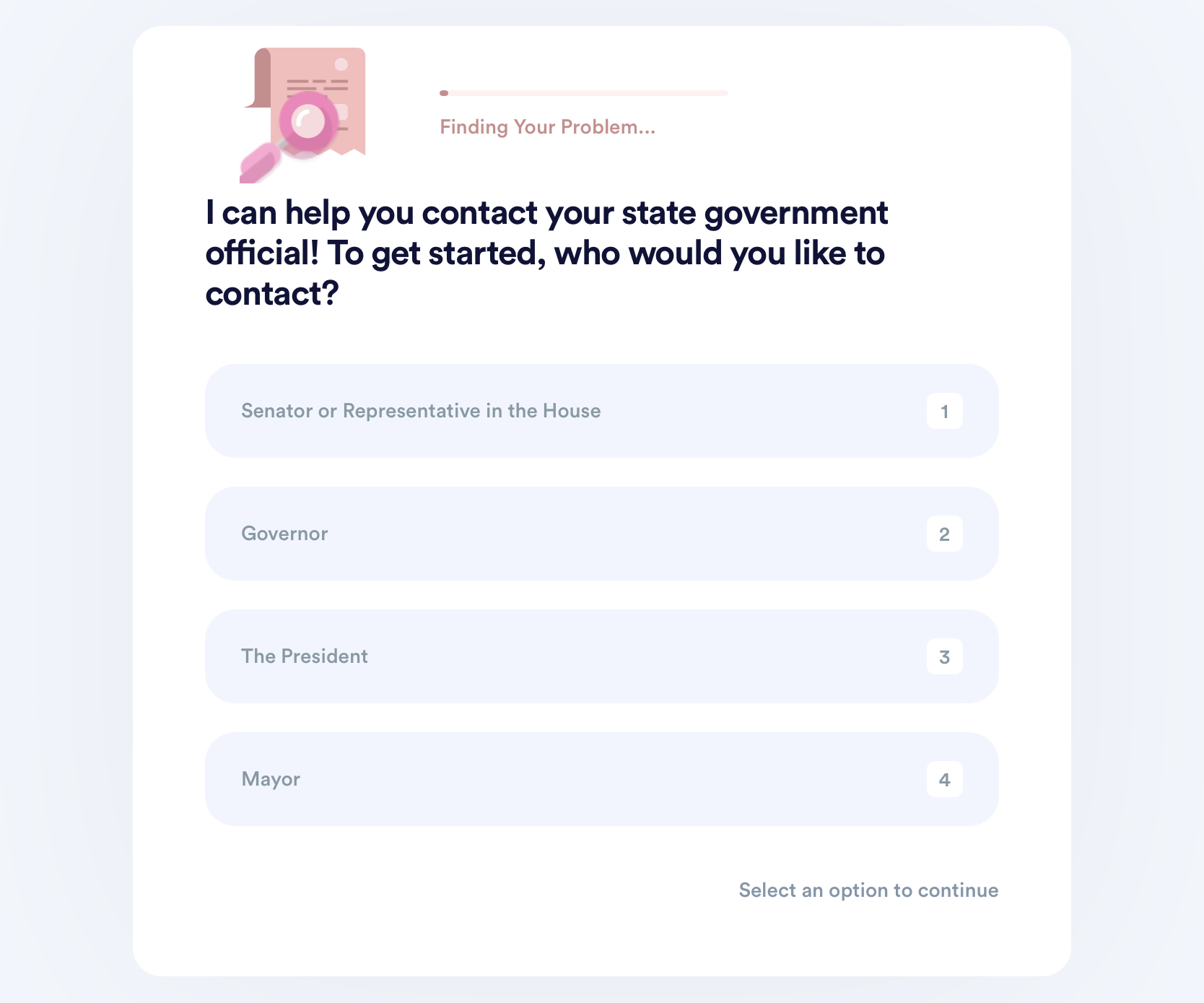 3. Tell us why you are contacting your representative, which bill or issue you're concerned about, and what you're urging the representative to do.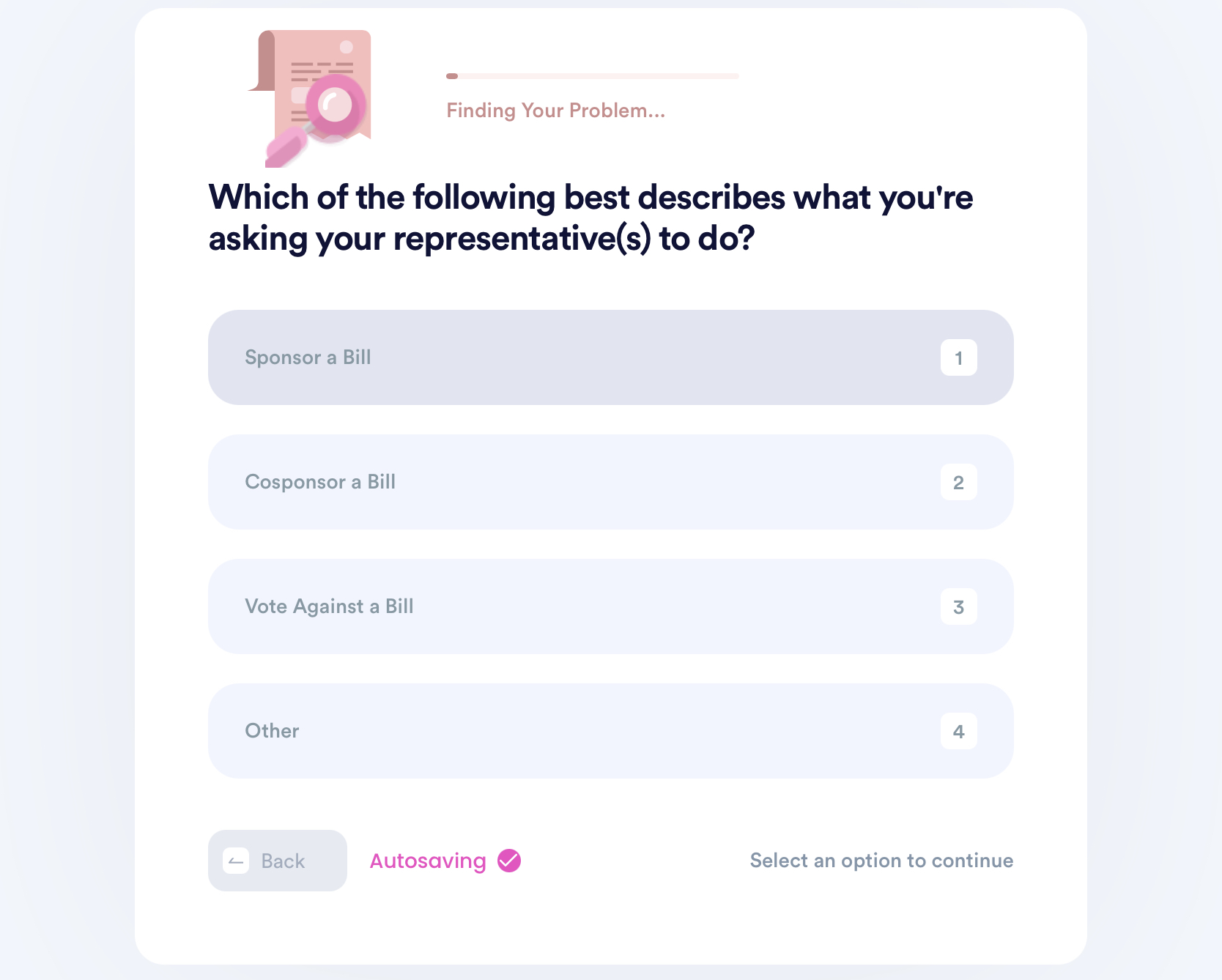 Sit back and relax! will deliver your message and handle the rest for you. Our bots will fill the contact forms on your legislator's website on your behalf.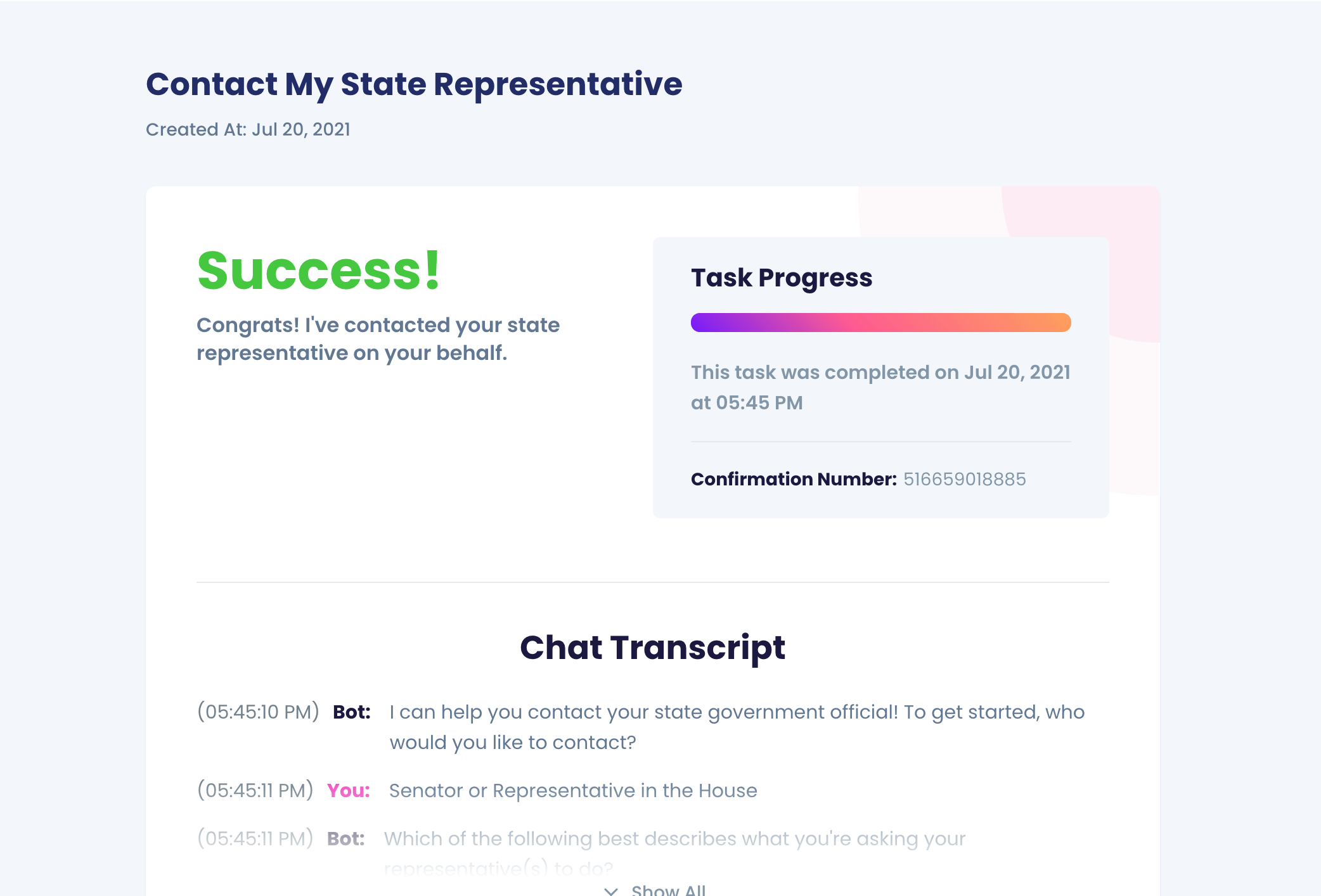 DoNotPay Can Do More!
We do not only help you with contacting a governor, but we offer a wide range of services! Some of them include: