Cancel Acorns from your smartphone in only a couple of minutes
Acorn is an investment service with 3.7 million users that lets you invest your spare change on a daily, weekly, or monthly basis.
Cancel Acorns with the help of DoNotPay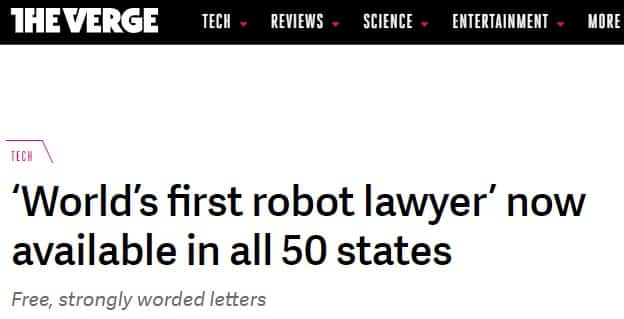 With the DoNotPay app, you can cancel your Acorns account in just a couple of minutes. All you have to do is:
Open the app in your favorite

web browser

.

Click 'Find Hidden Money'

Select Acorns as the service you want to cancel
We will send you an email as soon as we cancel your subscription. Note that you need to cancel any ongoing investments before unsubscribing from Acorns.
Will I get a refund when I cancel my Acorns account?
Yes, you will. When you close your account, Acorns will transfer your funds to your bank account. It usually takes between three and six business days.
Will Acorns let me pause my subscription instead of canceling?
No, you can't pause your subscription. If you decide to cancel, you can reopen it at any time in the future without going through the signup process all over again. Just send an email with your full name, date of birth, email, and address to the Acorns support team, and they will restore your account.
What are the best alternatives to Acorns?
Company
Investment required
Benefits

Clink

Starting from $5

Fantastic micro-investment options

No transaction fees

Deposit and withdraw whenever you like

Robinhood

Starting from $1

Amazing stock investment options

Enabled cryptocurrency investments

No commission fees
Common problems when unsubscribing from Acorns
If you have a Later or Spend account, you will have to contact the company's support team to help you cancel the service.
Is Acorns not treating you right? DoNotPay can help you sue them
If Acorns doesn't provide you with the resolution you were hoping for or wrongs you in any way, you will probably need to take more serious steps. As the American Bar Association has recognized DoNotPay, it can help you fight back and sue the company.
With DoNotPay, you can monitor all of your subscriptions for unused services
Monthly subscriptions usually seem affordable, so it's hard to notice how much they actually cost their users. An average American spends almost $3000 a year on subscriptions! What makes matters worse is that most people do not use the services they pay for regularly. DoNotPay's mission is to stop these services from charging you. With our app, you can monitor all your subscriptions and cancel those that you do not use. All you have to do is connect the app to your email address or bank account.
DoNotPay helps you to manage and cancel all of your subscriptions with a click of a button.
Frustrated with paying for subscriptions you don't even use? You're not alone. DoNotPay allows you to manage and cancel all of your subscriptions and memberships, saving you time and money! Here are just a few more subscriptions we've helped our users cancel:
What else can DoNotPay do?
DoNotPay has many services that you will find useful. Besides canceling services, the app can help you:
Dispute speeding tickets

Appeal traffic tickets

Seeking compensation for delayed flights