Cancel ScoreSense subscriptions in only several clicks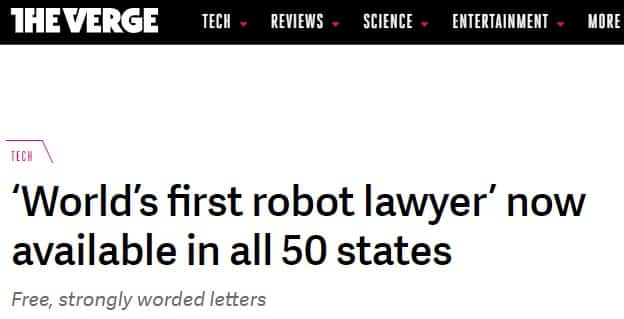 ScoreSense is a subscription service that allows you to keep track of your credit score, resolve credit score issues, and improve your identity theft protection.
Canceling ScoreSense with DoNotPay
As ScoreSense's online canceling form is not working at the moment, the only way to cancel your membership is through the company's customer service. Since this can take a while, your fastest option is to use DoNotPay. Canceling your ScoreSense account with the DoNotPay app won't take more than two minutes. Here's what you need to do:
Open the DoNotPay app from your

web browser

.

Click on 'Find Hidden Money'

Enter "ScoreSense" as the service you want to cancel.
As soon as we cancel your ScoreSense subscription, we will send you an email to let you know.
How to cancel ScoreSense manually
In order to cancel your ScoreSense account, you need to contact the company's customer support team.
Canceling ScoreSense membership over the phone
Dial 1-800-972-7204

2. Ask the agent to cancel your membership.
Make sure you have your ScoreSense Member ID and Social Security Number ready.
Canceling Scoresense membership via letter
Write a letter requesting the company to cancel your membership

Include your full name, address, email address, and phone number

Send the letter to this address:

4447 North Central Expressway

Suite 100

PMB 406

Dallas, TX 75205
| | |
| --- | --- |
| Can you cancel with | Yes / No |
| DoNotPay | Yes |
| Email | No |
| Phone | Yes |
| Letter | Yes |
| In-person | No |
| Online | No |
Can I pause my ScoreSense subscription instead of canceling it?
No, you cannot pause your ScoreSense subscription. If you're not satisfied with the service or find it too costly, your only option is to cancel it. In case you change your mind, you can reactivate your account by calling 1-800-972-7204.
Does ScoreSense free trial auto-renew into a paid subscription?
Yes, it does. The app offers its new members a 7-day free trial. Once the free trial expires, your subscription will automatically renew and your credit card will be charged.
With DoNotPay, you won't be charged after the free trial!
When you subscribe to a free trial, it's easy to forget to cancel it before it's up. This issue is especially common with ScoreSense as you only have seven days to try the service and then cancel it. As a result, users get unwanted costs of subscription renewals that can be quite expensive. To avoid being charged when your free trial expires, use DoNotPay's virtual credit card instead of your regular card when you sign up. ScoreSense will see it as a regular card, and you won't get billed for the renewal.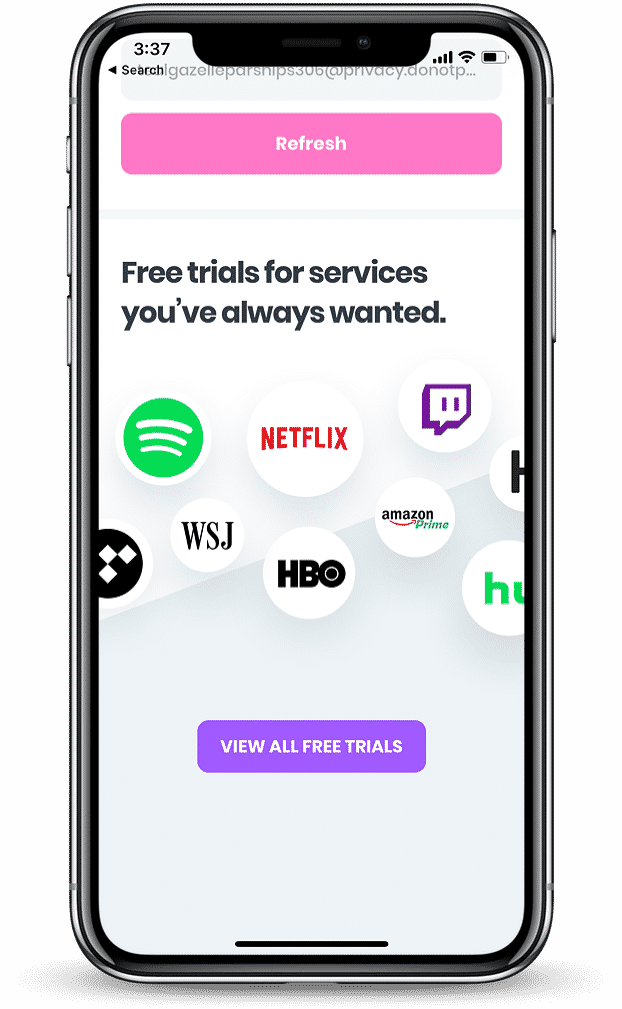 What are some alternatives to ScoreSense?
Company
Pricing
Benefits

Experian

$19.99 a month

Includes detailed credit and payment history

Debt tracking

FICO

$19.95 – $39.95 a month

Used by most banks and insurance companies

FICO method is considered to be the most precise
Having issues with ScoreSense? DoNotPay can help you sue them in small claims court
If you feel like ScoreSense wronged you, treated you unfairly, or didn't provide you with a resolution you expected, you're probably considering suing the company. In that case, you'll be glad to hear that we can help you with that. DoNotPay has been awarded the ABA Brown Award and specializes in suing people and companies in small claims court. With our services, you can sue ScoreSense without wasting your time and effort.
DoNotPay can help you monitor all of your subscriptions for unused services
Most Americans spend around $240 a month on subscription services. Astoundingly, as many as 87% don't know which services they're paying for and how much money they're spending on them. If you're worried you're one of them and want to track your spending better, you should check out our subscription feature. The DoNotPay app will let you monitor all your subscriptions and highlight those that you don't use.
What will ScoreSense's charges look like on my bank statement?
| | | |
| --- | --- | --- |
| OTL*SCORESENSE.COM 800-679-6327 TX 75231 USA | RECURRING CHECK CARD PURCHASE OTL*SCORESENSE.COM 855-259-1783 TX | DEBIT CARD PURCHASE - OTL*SCORESENSE.COM xxx-xxx-6327 TX |
| OTL*SCORESENSE.COM | Debit Card Purchase - OTL SCORESENSE COM 800 679 6327 TX | OTL*SCORESENSE.COM 855-259-1783 TX 75231 USA |
| OTL*SCORESENSE.COM 800-679-6327 TX | SCORESENSE.COM 855-259-1783 TX | SCORESENSE.COM 800-679-6327 TX |
| Debit Purchase - Visa Otl*scoresense.c855-259-1783tx | SCORESENSE.COM 877-355-5828 | OTL*SCORESENSE.COM 855-259-1783 TX |
| Debit Purchase - Visa Otl*scoresense.c800-679-6327tx | | |
DoNotPay helps you to manage and cancel all of your subscriptions with a click of a button.
Frustrated with paying for subscriptions you don't even use? You're not alone. DoNotPay allows you to manage and cancel all of your subscriptions and memberships, saving you time and money! Here are just a few more subscriptions we've helped our users cancel:
DoNotPay Protects Your Privacy and Finances
Sharing your credit card details online comes with certain risks, and it's getting more difficult to tell good and bad websites apart. With DoNotPay's virtual credit card generator, you will be able to protect your identity and bank account from cyber scammers.
Whenever you run into a suspicious email or website, generate a virtual credit card and proceed without worries. Our virtual cards also work like a charm if you want to avoid automatic payments after free trials.
What else can DoNotPay do?
DoNotPay is a robot lawyer that can help you deal with various everyday issues. Our services include:
Contesting speeding tickets

Disputing traffic tickets

Getting compensation for delayed and canceled flights