The Word Swag Is Outdated, and So Is This Service—Cancel Singles Swag Today
Singles Swag is one of the most popular subscription boxes for single women. The subscription gets you a box with cosmetics, accessories, books, treats, etc.
If you're not satisfied with your subscription, you can always cancel Singles Swag. You can do it the easy way—with DoNotPay—or you can do it on your own.
Methods for Canceling Singles Swag the Hard Way
Singles Swag promises to provide value for your money, but if you don't think that's true, you can cancel your subscription. Note that you need to cancel before the 15th day of the current month if you don't wish to get the next month's delivery. Here are all the available methods for cancellation:
| | |
| --- | --- |
| Can You Cancel Via | Yes/No |
| DoNotPay | Yes |
| Email | Yes |
| Contact Form | Yes |
| Company Website | Yes |
| In Person | No |
| Letter | No |
How To Cancel Singles Swag via Email
The easiest way to cancel Singles Swag yourself is by letting customer support know you wish to end your subscription. Send an email to admin@singlesswag.com, and a customer service representative will get back to you. They will cancel your membership, but they'll probably ask you to rate the service and point out areas of improvement first.
How To Cancel Singles Swag via the Website Contact Form
Another way to cancel Singles Swag is by contacting customer service via the official website:
Write down your cancellation request

here

Click on

Submit

when you are done

Wait for a customer support representative to get back to you via email
How To Cancel Singles Swag via the Company Website
You can also cancel Singles Swag manually. Here is how:
Log in to your Singles Swag account

Open the

Account

page

Tap the

Edit

option below the subscription info

Click on

Cancel

and follow the prompts
Singles Swag—Cancel Subscription
Fast With DoNotPay and Get On With Your Day

Canceling subscriptions doesn't have to be difficult. You can cancel anything, including Singles Swag, using DoNotPay. It takes three steps:
Click the

Find Hidden Money

button

Enter Singles Swag for cancellation
You will get a confirmation email from DoNotPay when Singles Swag is canceled.
Not Satisfied With Singles Swag? Check Out Its Competitors!
If Singles Swag didn't satisfy your needs, but you still wish to treat yourself with a subscription box, you can try out these two popular competitor boxes:
Company
Pricing

Benefits

CAUSEBOX

$49.45–$54.95 per box

Great value for every box

Full-size products in every box (up to eight of them)

Snazzy discounts on the members-only marketplace

FabFitFun

$45–$49.99 per box

Seasonal box with eight products

Customizable boxes that allow you to choose almost everything that you get

Exclusive sales for members, supportive community, workout routines, and more
DoNotPay's Virtual Credit Card Is the Best Tool for Canceling Free Trials on Time!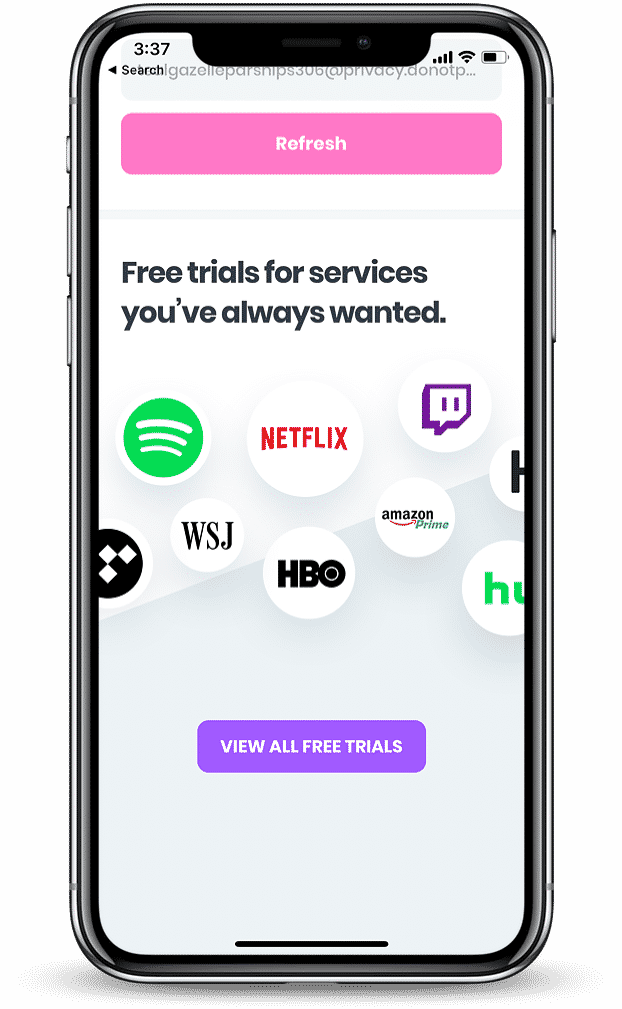 Are you having trouble keeping track of all your free trials? Did you get charged for services you didn't want because of this? Companies count on your bad memory—you're not the only one. DoNotPay's virtual credit card is the solution to your problem.
The DoNotPay app generates a random credit card number with an expiration date that makes the card look authentic to the merchant. You can use our virtual credit card instead of your real one upon signing up for a service. You get to keep the free subscription without worrying about getting charged once it expires because the service provider will cancel the trial in your stead! Our virtual credit card has no funds, so no company will be able to auto-renew your trial into a paid subscription.
and get your virtual credit card now! You can use our virtual credit card to sign up for any of the following free trials, among many others:
What Do Singles Swag Charges Look Like on Your Statement?
If something is not right with your credit card balance or you suspect money is missing, you can easily see if the money went to Singles Swag. Singles Swag charges are visible on your credit card statement, and they are easy to spot:
SINGLESSWAG SINGLESSFL

SINGLESSWAG / SINGLESSFLUS

PAYPAL WEB SINGLESSWAG INST XFER

SinglesSwag

SINGLESSWAG SINGLESSUS

SINGLESSWAG SINGLESS

SINGLESSWAG 5128273794

SINGLESSWAG

SINGLESSWAG SINGLESS FL

SINGLESSWAG PETRA PIOTROWICZ-WALST

SINGLESSWAG SINGLESSFL 6916

SINGLESSWAG 4029357733 US

SINGLESSWAG SINGLES

SINGLESSWAG SINGLE

SINGLESSWAG SINGLESS FL VBASE2

45.98 SINGLESSWAG BOCA

SINGLESSWAG SINGLESSFL 4746
Sue Singles Swag With the Help of DoNotPay if It's Being Difficult
According to many Better Business Bureau customer reports, Singles Swag can be difficult. Users say they wish they had a way to sue Singles Swag and get their money back. What if we told you there is a way?
Our app can help you sue Singles Swag. DoNotPay is an AI-powered lawyer recognized by the American Bar Association, and it can assist you in:
Writing a demand letter

Filling out the necessary court forms

Filing a complaint against Singles Swag

Strengthening your case with collected evidence
Your Online Safety Is Our Priority
The benefits of the internet are numerous, but so are the opportunities for scams of all kinds. DoNotPay can help you fight scammers left and right with easy-to-use features, highly customizable to match your needs.
Our app can provide invaluable resources for fighting:
If you're an avid online shopper, we have your back. In case something goes wrong, we will help you contact customer service without holding, request a refund, or even sue the company in small claims court.
Diversity Is Our Middle Name
DoNotPay doesn't stop at online safety. Do you need to set up an appointment at the local DMV, but keep procrastinating because you know how awful the lines are? Are you a prospective college student trying to save on application fees? Have you lost track of all unnecessary subscriptions and memberships that keep draining your bank account?
If the answer is yes, DoNotPay is the right platform for you. Whether you're preparing for government-issued tests or looking for ways to lower your bills, our app will be of assistance.