Cancel Mister Car Wash subscriptions in just a few easy steps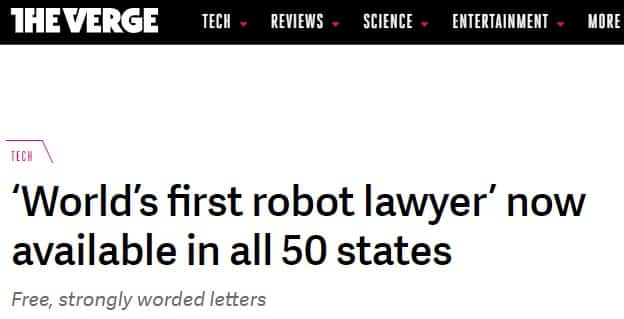 Mister Car Wash is the largest car wash chain in the US. The company has over 300 facilities and over 30 Oil Change Express locations across 21 states.
How to cancel Mister Car Wash on your own
If you want to cancel your Mister Unlimited Wash Club membership manually, note that you have to do it by yourself. The company doesn't accept third-party cancelations.
| | |
| --- | --- |
| Can you cancel with | Yes / No |
| DoNotPay | Yes |
| Email | Yes |
| Phone | Yes |
| Letter | No |
| In-person | Yes |
| Online | Yes |
Cancel Mister Car Wash in person
Go to any Mister Car Wash location. You can find the one nearest to you

here

.

Ask the front desk staff to cancel your membership.

Follow their instructions.
Cancel Mister Car Wash online
Open the Mr. Car Wash

contact form

.

Fill in the form with your personal information.

In the "Visit Information" section, set the "You are contacting us regarding" drop-down menu to "Cancellation".

In the comment section, explain your reasons for canceling your account, and ask the company to provide you with an email confirmation.

Submit the form.
Cancel Mister Car Wash via email
Compose an email asking for your membership to be canceled.

Include your personal information in the email.

Ask the company to send you a confirmation email when they close your account.

Send the email to

unlimitedwashclub@mistercarwash.com

.
Cancel Mister Car Wash over the phone
Contact the customer support team on 866-254-3229.

Ask the agent to cancel your membership.

Tell the agent to send you a confirmation email once your account is canceled.
Cancel Mister Car Wash with DoNotPay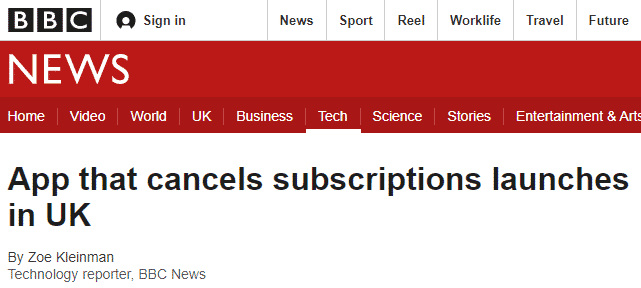 If you don't feel like driving all the way to the nearest Mister Car Wash or if you hate composing written requests, you can rely on DoNotPay to cancel your membership. With our app, you can send a cancelation request from your smartphone in less than two minutes. Here is what you need to do:
Open the DoNotPay app in your

web browser

.

Click on "Find Hidden Money".

Type in "Mister Car Wash" as the service you want to cancel.
You will receive a confirmation email as soon as we cancel your subscription.
Can I pause my Mister Car Wash subscription instead of canceling it?
No, you can't. You can either keep paying for your monthly subscription or close your membership account.
Will I get a refund from Mister Car Wash once I cancel my subscription?
No, you won't. Once you start a new billing cycle, you will remain a member until it ends, and the company won't give you a refund. To avoid unnecessary costs, cancel your Mister Car Wash account at least seven days before the end of your current billing cycle.
DoNotPay can track all of your subscriptions
If you feel like money keeps disappearing from your bank account all the time, perhaps your monthly subscriptions are to blame. What many don't know is that on average, Americans spend over $200 every month on paid memberships and subscription services. If you think you're spending that much money on your subscriptions, consider monitoring them with the DoNotPay app. We can help you keep track of all your subscriptions and cancel those you don't use.
What do Mister Car Wash's charges look like on my bank statement?
Is Mister Car Wash being difficult? DoNotPay can help you sue them in small claims court
If you feel Mister Car Wash has treated you unfairly or if your cancelation request didn't bring you the resolution you were hoping for, the best way to fight back may be to sue the company in small claims court. As DoNotPay has been awarded by the American Bar Association and has a stellar reputation in suing people and companies in small claims court, we can help you with that. There's no need to spend your time and money on lawyers when you can sue Mister Car Wash directly from your smartphone with DoNotPay.
What are some alternatives to Mister Car Wash?
Company
Pricing
Benefits

Mr. C's Car Wash

Starting from $22.00 a month

Full service/exterior works option

Family plans

Mr. Clean Car Wash

Free!

Online scheduling

Various discounts for VIP members
DoNotPay helps you to manage and cancel all of your subscriptions with a click of a button.
Frustrated with paying for subscriptions you don't even use? You're not alone. DoNotPay allows you to manage and cancel all of your subscriptions and memberships, saving you time and money! Here are just a few subscriptions we've helped our users cancel:
What else can DoNotPay help me with?
Besides helping you cancel your Mister Car Wash membership, DoNotPay can help you with various other things, including:
Getting compensation for delayed and canceled flights

Contesting speeding tickets

Disputing traffic tickets