When Your Landing Page Doesn't Land Many Visitors—Cancel Instapage Quickly
Instapage is a subscription-based service that enables users to create landing pages and improve their online marketing campaigns.
If you're unhappy with Instapage features and want to cancel your subscription, DoNotPay is here to help!
How Can I Cancel My Instapage Account?
To cancel your Instapage account on your own, choose one of the following options:
| | |
| --- | --- |
| Can You Cancel With | Yes/No |
| DoNotPay | Yes |
| Email | Yes |
| Phone | No |
| Letter | No |
| In Person | No |
| Instapage Website | Yes (Free trial only) |
How To Cancel Instapage Via Email
If you have a paid Instapage account, the only option to cancel it is by sending an email to help@instapage.com.
The main requirement is to send the cancellation request from the email address used to register for your Instapage account. If you don't have access to the account in question, you'll have to prove the ownership by providing info such as the last four numbers and the expiration date of your credit card.
How To Cancel Instapage Online
Online cancellation is available only if you want to cancel your trial Instapage account. You can do so by following these steps:
Click on

Admin

Select

Subscription

Hit the

Cancel

button
The Better Way To Cancel Instapage Is With DoNotPay

If you want to cancel your Instapage membership in a few clicks and save both time and money, DoNotPay's tool will be of big help. We will make sure to terminate any subscription on your behalf and notify you as soon as we do it.
To cancel Instapage fast and easy, follow these steps:
Log in to your account from a

Pick our

Find Hidden Money

feature

Type in

Instapage
DoNotPay Can Cancel All of Your Unused Memberships Swiftly


Keeping track of all of your subscriptions can be challenging. You could be spending hundreds of dollars each month on the services you don't even use.
Besides offering the best way to unsubscribe from a specific service, DoNotPay can also scan all of your subscriptions and suggest the ones that can be terminated based on your activity.
Once you connect your bank account or email address with your DoNotPay account, we will have access to all your memberships. We will analyze them to see which ones are inactive and list them so that you can choose which subscriptions to cancel.
We can help you terminate various memberships, including:
Does Instapage Offer a Free Trial Period? Will It Automatically Renew Into a Paid Membership?
Instapage offers a free trial period that lasts for 14 days. The trial will renew into a paid subscription unless you cancel your membership before the trial is over. You'll be automatically charged for the subscription plan you chose upon registering.
Enjoy Your Free Trial Risk-Free Thanks to DoNotPay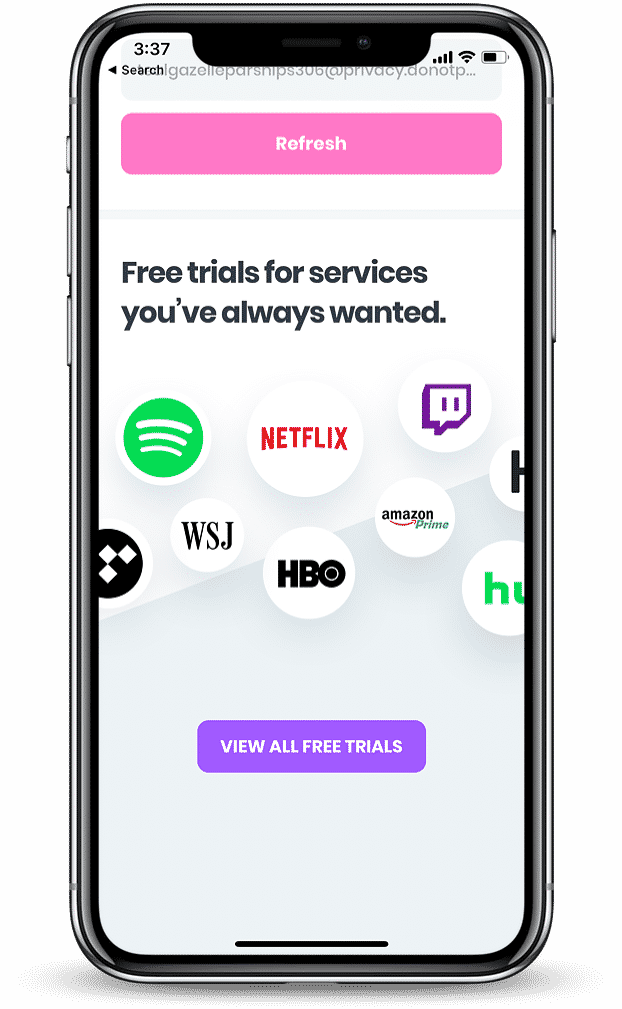 If you'd like to take advantage of Instapage's free trial period without being charged, DoNotPay has a solution for you. Our virtual credit card enables you to register for any service without providing your credit card info.
Since DoNotPay's virtual credit card doesn't contain any funds, Instapage won't be able to charge for a paid subscription plan, and your membership will be canceled automatically as soon as the trial is over.
Will Instapage Offer a Prorated Refund?
You will get a refund only if you cancel Instapage service in the first 24 hours of the billing period. If you cancel later, you won't get a refund, but you'll have access to the paid service until the billing cycle ends.
Is It Possible To Pause My Instapage Subscription Instead of Canceling It?
Instapage doesn't offer the option to pause your subscription. They can either delete all of your content as soon as you cancel your subscription or decide to keep it in the backend for some time but no longer than 60 days. If you plan on reactivating your account in the future, you should download all your leads, stats, and landing pages in case Instapage deletes them.
You can write an email and send it to help@instapage.com to ask if your content has been saved in the backend once you decide to reactivate the account.
Not Happy With Instapage Services? Try Out Some of the Alternatives!
Consider trying out one of the following alternatives if you're not satisfied with Instapage:
Company
Pricing
Benefits

Business Core—$29 a month

Business Create—$55 a month

Business Automate—$79 a month

Agency—$149 a month, ten subaccounts

Agency Pro—$245 a month, 20 subaccounts

Enterprise—starting from $599 a month

User-friendly design

More than 300 templates

Various handy tools

Standard—$27 a month

Pro—$59 a month

Advanced—$239 a month

Code-free customization

Fast page load speed

Optimized mobile responsive design
DoNotPay Can Help You Solve Other Issues As Quickly As Possible

Besides making the cancellation of services such as Audible, eHarmony, and Sling TV a child's play, DoNotPay can also help you solve other everyday problems in no time. Open your account from a , and we will assist you in:
Contesting traffic tickets

Appealing speeding tickets