With our help, you need just a few minutes to Cancel Canva subscription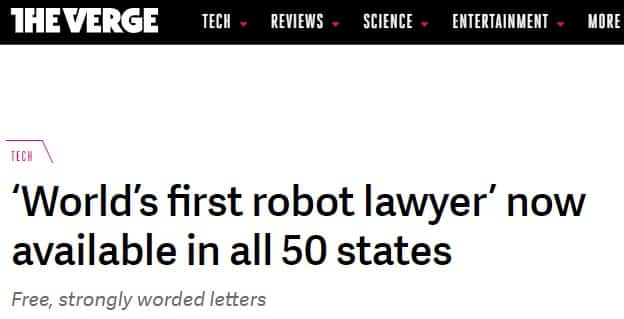 Canva is a design website, specialized for digital design. They create designs for both Web or print.
What should I do to cancel my Canva subscription?
The only way to deactivate your Canva account manually is to visit the home page:
Go to the

Canva

homepage

Click your account icon or photo in the top corner

Select

the "Account Setting" option

When you get to the Account tab, scroll down to the bottom of the page

Select the "Deactivate Account" option

Click it once again to authenticate it
Looks complicated? Well, not really, but DoNotPay could make it even easier.
Use DoNotPay to cancel Canva subscription in a few easy steps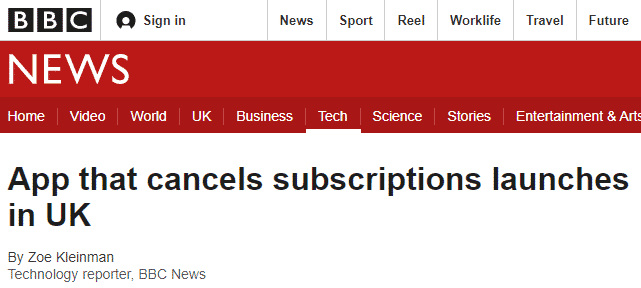 DoNotPay is the fastest way to cancel any service. In only a few simple steps, you'll be able to discontinue services of any kind. Enter the name of the service you want to cancel, and the app will do the rest:
Open the DoNotPay app on a

Select the "Find Hidden Money" option

Type "Canva" as the name of the service

When the app finds Canva, click on the name

Click "Cancel Subscription"
You will get a notification when our app unsubscribes you from Canva.
| | |
| --- | --- |
| Can you cancel with | Yes / No |
| DoNotPay | Yes |
| Email | No |
| Phone | No |
| Letter | No |
| In-person | No |
| Company website | Yes |
Why my Canva subscription won't end?
If you have Canva Pro subscription or belong to any teams, you have to cancel the Canva Pro service before the regular Canva subscription. Otherwise, you won't be able to discontinue Canva's services at all. Deactivation is irreversible, and by doing it, you permanently lose access to all your created designs.
Does Canva auto-renew free trials into paid subscriptions?
Yes, it does. Once your payment period is over, your subscription will automatically renew. The same goes for a free trial. If you don't cancel it, it will automatically turn into a paid subscription.
How to avoid auto-renewal of free trials?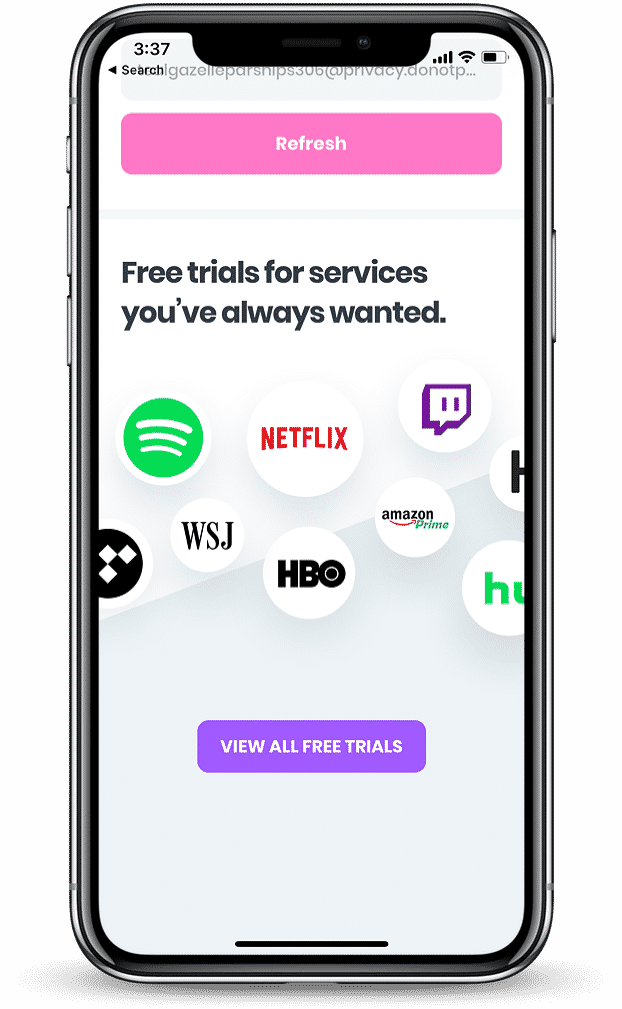 Our solution for the problem of auto-renewal is DoNotPay virtual credit card. How does it work?
DoNotPay generates a virtual credit card that isn't connected to the user's account, their name, or any other info. Since they don't have your actual account number, companies cannot access your bank account, let alone charge you. You can also use DoNotPay's virtual credit card generator to quickly create a new credit card you can use once and forget about those pesky unwanted charges.
How should I know Canva charged my card?
If you see any of these records while reviewing your credit card statement, that's the sign Canva took a bit of your money.
| | | |
| --- | --- | --- |
| CANVA FOR WORK MONTHLY 8778877815 CA 94301 USA | CANVA FOR WORK MONTHL 877-887-7815 CA | CANVA FOR WORK MONTHLY 877-887-7815 CA 94301 US |
| CANVA.COM PALO ALTO CA | CANVA.COM 8778877815 CA | : CANVA.COM 877-887-7815 CA |
| CANVA FOR WORK MONTHLY 877-887-7815 CA | CANVA.COM 8778877815 CA 94301 USA | CANVA.COM 6502005679 CA |
| CANVA.COM | CANVA.COM 877-887-7815 CA | CANVA FOR WORK MONTHLY 8778877815 CA |
| CANVA FOR WORK MONTHLY | CANVA.COM 877-887-7815 CA 94301 US | CANVA FOR WORK MONTHPALO ALTO CA |
| CANVA.COM 650-200-5679 CA | Payment to CANVA FOR WORK MONTHLY|8778877815|CA | |
Does Canva refund the cancelation?
No, it doesn't. You may cancel your subscription at any time, but there are no refunds.
Can I pause my Canva subscription?
Yes, you can. There's an option to pause the subscription for 1–3 months for all users with a monthly membership. Here's what you need to do:
Go to your Canva profile

Click "Account Settings"

Click "Billings and Teams"

Select "Pause Subscription"
What services should I use to substitute Canva?
So, you need a design-based site filled with templates with a bunch of images, icons, and other graphical elements? Say no more! Here are the two most worthwhile substitutes for Canva.
Company
Pricing
Benefits

Stencil

From $9

Simple to use

Posts directly on social media

A vast library of content

Snappa

From $10

All-purpose design tool

Allows scheduled posting

Auto-resize images
DoNotPay can help you find justice against companies that did you wrong
Imagine the following situation: a big company owes you money and refuses to pay. Your pleads and appeals were for nothing, so you decided to appeal to the court. But how to beat a big company? That's where we come to help. Our app will help you get the necessary documentation, and it will prepare you well to build a solid case in a small claims court. For our achievements in the court of law, DoNotPay has even got an award from the American Bar Association.
Stop paying for the subscriptions you don't use with the aid of DoNotPay
A whole 84% of Americans are not aware of how much money they spend on subscriptions every month. A considerable share of that amount is dissipated on unused subscriptions. No one would like to pay for something they don't use, especially if they're not aware of it. DNP will prevent unnecessary expenses by keeping all your subscriptions under guard. All you have to do is to connect DoNotPay to your bank or email account. The app will identify all your subscriptions and separate the ones you use from the ones you don't, so you can cancel the latter.
What else can you do with DoNotPay?
Many things. DoNotPay is a free app and you can open it in . Among its numerous features, our app can help you with:
Fighting traffic tickets

Contesting speeding tickets