Cancel AdaptedMind Without Difficulty!
AdaptedMind is a service that provides custom math and reading lessons for children. The company delivers a curriculum and exercises tailored to the needs of each of its subscribers.
How Can I Cancel My AdaptedMind Subscription?
There are several ways to cancel your AdaptedMind membership:
| | |
| --- | --- |
| Can You Cancel With | Yes / No |
| DoNotPay | Yes |
| Email | Yes |
| Phone | Yes |
| Letter | No |
| In-person | No |
| Company website | Yes |
How to Cancel AdaptedMind via Website?
You can deactivate your profile by accessing the Account Page on the website. Here are the steps:
Go to the AdaptedMind website

Click on the Log In button in the heading

On the Account page, click on Cancel My AdaptedMind Account

Follow the instructions for cancelation
How to Cancel AdaptedMind Over the Phone?
You can terminate your account by dialing 408-345-5282 and following the instructions.
How to Cancel AdaptedMind by Sending an Email?
This is not an official method, but the company has an info email address that you can use to cancel your account, especially if you are experiencing problems with the online process. Try sending your cancelation request to info@adaptedmind.com.
How to Cancel AdaptedMind With DoNotPay?

DoNotPay can get you out of the AdaptedMind subscription within two minutes.
Here are the steps:
Open DoNotPay in your

Tap Find Hidden Money

Type in AdaptedMind as the name of the service
DoNotPay will inform you when the cancelation process is finished.
Are There Any Other Subscriptions You Want to Cancel? DoNotPay Will Help You!

If you don't have a habit of keeping track of everything you subscribed to but are still not thrilled with random services draining your wallet, use DoNotPay to terminate unwanted subscriptions.
Connect your email and bank account to DoNotPay, and we will identify and cancel all subscriptions you don't need.
Does AdaptedMind Offer Prorated Refunds?
No, the company offers no refunds or credits for partially used subscription periods.
Can You Pause AdaptedMind?
No, there is no option to pause the subscription. You can check all the details on the AdaptedMind website.
How Does the Adapted Mind Subscription Work?
Your AdaptedMind subscription renews each month automatically, and the company will charge your card monthly.
Does AdaptedMind Offer Free Trials?
The company sometimes has a free trial included in its offer. If there is one, it lasts for a month. AdaptedMind will start billing you for the full membership at the end of the free trial period unless you cancel before that.
Become a Free-Trial Master With DoNotPay's Virtual Credit Card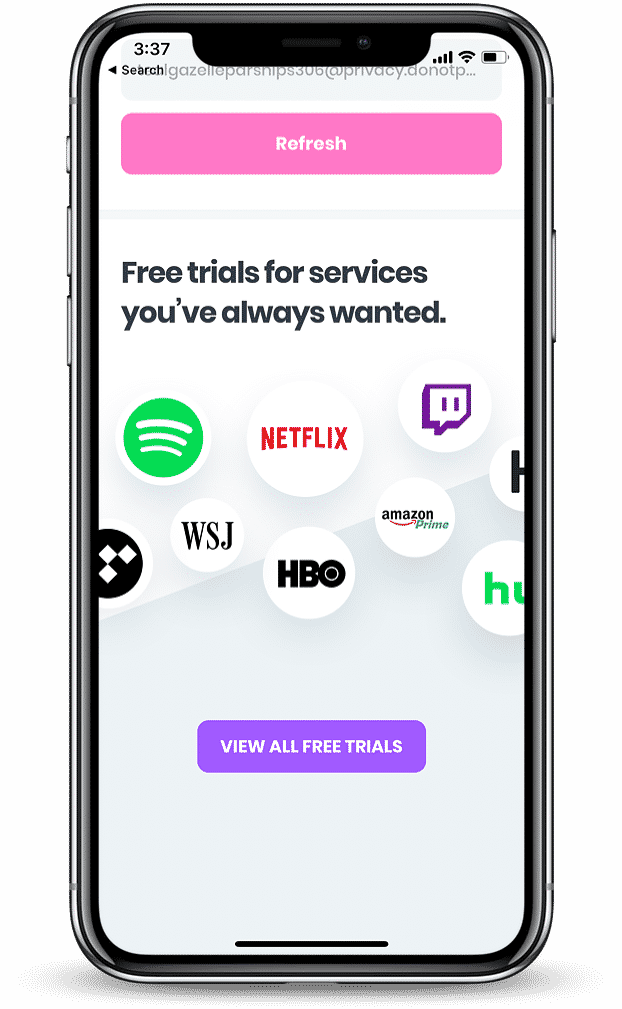 A virtual credit card is a must-have tool when signing up for free trials. This card functions like a real credit card—it has a credit card number, expiry date, name, and address connected to it.
The difference is that it's all randomly generated online, and there is no actual link to your legitimate payment method.
With DoNotPay's free virtual credit card, you get to sign up for any free trial you want without fear that the company will charge you when the trial ends. You can also use DoNotPay's virtual credit card generator to quickly create a new credit card you can use once and forget about those pesky unwanted charges.
Receive your virtual credit card by accessing DoNotPay from your .
What Are Some AdaptiveMind Alternatives?
If your child is not enjoying AdaptiveMind, some alternate options might be better suited to their needs.
Service

Price

Features

Free

Suitable for kids in grades Pre-K through eight

Covers math, reading, problem-solving, and literacy

Includes games, books, comics, and videos

Free

Immediate feedback

Ideal for children with dyscalculia

Suitable for kids from kindergarten to the eighth-grade level

$99.00 per year

Has a free version and paid products

Focused on social skills, behavioral regulation activities, and guidance

Includes services that promote functional communication in children with autism
Hack Administrative Chores With DoNotPay!

DoNotPay, the first virtual lawyer in the world, can simplify any bureaucratic chore you have on your schedule. Don't waste time on research and preparing the paperwork. We can do all that for you!
Whether you want to know how to report harassing phone calls, request an Amazon chargeback, or get help with medical bills, our app can help.
Access DoNotPay from your and browse through other phenomenal features our app offers!
Some of the tasks we can assist you with are:
Fighting speeding tickets

Disputing traffic tickets