How To Cancel Ad-Free Time and Save Yourself Some Time
Ad-Free Time is an online Domain Name System (DSN) ad and geo blocker. Unlike some VPN-based services, Ad-Free Time works on many different devices, such as Roku, Apple, PS3, and more.
How To
Cancel Ad-Free Time
Membership on Your Own

If you decide to unsubscribe by yourself, Ad-Free Time offers two ways for you to do it:
Canceling Ad-Free Time Online
If you want to cancel Ad-Free Time from your account, do this:
Open the service's

client page

Log in to your account

Go to

Billing System

Submit a cancel request
Canceling Ad-Free Time via Email
In order to cancel Ad-Free Time in writing, you can:
Draft an email containing your account information and a cancellation request

Send the email to

contact@adfreetime.com
Cancel Ad-Free Time
Subscription With DoNotPay

You can cancel Ad-Free Time easily with DoNotPay—it's the quickest and safest way, too. Open our app in your and you're all set. To cancel your Ad-Free Time subscription with DoNotPay, follow the instructions listed below:
Sign in to your DoNotPay account

Click on the

Find Hidden Money

option

Inform us that you want to cancel

Ad-Free Time
Three most straightforward steps and your subscription will be canceled within the next 48 hours. DoNotPay will send you an email confirming your cancellation as soon as it's done.
Check out what else DoNotPay can cancel for you—a variety of similar services, such as NordVPN, Private Internet Access, and ExpressVPN.
| | |
| --- | --- |
| Can You Cancel: | Yes/No |
| With DoNotPay | Yes |
| Via Email | Yes |
| Online | Yes |
| By Phone | No |
| In-Person | No |
Can You Get a Refund With Ad-Free Time?

Ad-Free Time's Terms of Use state that they will provide no refunds for unused periods of monthly subscription and that it's the user's responsibility to cancel on time—before the start of the next billing period.
Cancellations will be effective on the same day the request was made, but they urge their customers to contact them immediately if any problems occur. With the prepaid payments via the billing portal, refunds are not possible.
You can request a refund through DoNotPay and learn how you can write a letter of refund payment.
Does Ad-Free Time Allow Pausing the Payments?
Ad-Free Time doesn't let you pause your membership. If you want to stop paying for your membership, the only option is to cancel it altogether.
What Are Some Options Other Than Ad-Free Time?
See some other options, the prices, and features in the table below:
Company

Prices

Benefits

Free

Open-source

Adblocking

Faster web

Apps for mobile devices

For unlimited queries, prices start at:

Free trial

Ads, trackers, and malware blocking

Phishing websites and crypto miners

Free for OpenDNS Family Shield and OpenDNS Home

$19.95/year for Home VIP

$20/user for OpenDNS Umbrella Prosumer

Faster home internet

Optional content filtering

Phishing protection

Protection of personal laptops
Take Ad-Free Time to Small Claims Court if They Violated Your Consumer Rights!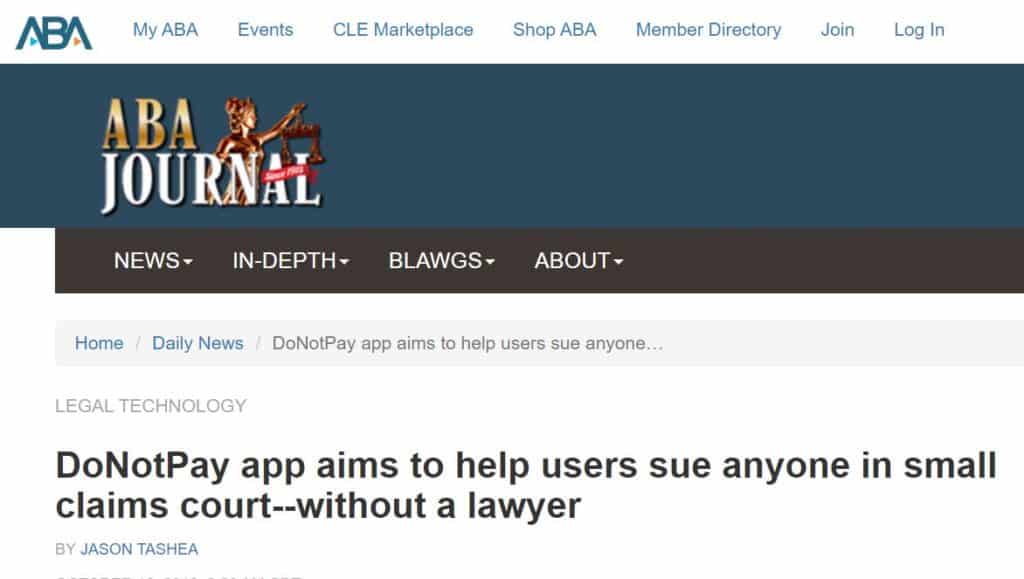 Has Ad-Free Time wronged you and you'd like to sue them? DoNotPay can help you with suing anyone in small claims court.
Our app has been recognized by the American Bar Association Louis M. Brown Award for Legal Access, and we can help you win your case and save an enormous amount of money—money you'd otherwise spend on lawyers.
This is how DoNotPay does it:
Gathers the evidence about your case

Fills out a claim form for you

Generates a script for your hearing
DoNotPay Can Keep Track of Your Subscriptions for Unused Services

Not only can DoNotPay monitor all the subscriptions that you pay for but don't use, but it can help you cancel them efficiently.
Around 84% of Americans have no idea how much money they spend on their subscriptions. That number is estimated to be about $240 a month.
In comes DoNotPay to save the day! Connect your email and bank account with DoNotPay, and your virtual assistant will:
List all your active subscriptions

Highlight the subscriptions you don't use

Cancel them with your permission
Let Your Robot Lawyer Help You With Other Troubles as Well

DoNotPay was created to help the ones in need and prompt them to stand up to the man. Fighting California parking tickets, reporting online sexual harassment, and getting even with robocalls are just some of the many services that DoNotPay offers.
Open DoNotPay in your and see what our app has in store for you.
We can assist you with:
Disputing traffic citations

Appealing speeding tickets