Get a Birth Certificate in Ventura County
Birth certificates are one of those things that we don't really think about until we need it. If you ever need to prove your identity, age, or citizenship, chances are that you will need a copy of your birth certificate. Trying to figure out where to go and the steps that need to be taken to get a copy of your birth certificate can be confusing and vary from location to location. If you need to get a copy of your , DoNotPay has a quick and simple way to get it.
Why Would You Need a Copy of Your Birth Certificate?
There may be many times in your life that you will need to prove your identity and having your birth certificate is a great form of proof. Some reasons why you may need your birth certificate could include:
Getting a passport

Getting a driver's license
Enroll into school
Starting a job
When you request a birth certificate, it could take a few weeks before you receive it. For this reason, it is always a good idea to have a copy of it on hand. If you wait to order one until you need it, you could end up delaying important plans.
How to Request a Copy of Your Birth Certificate in Ventura County
In order to request a copy of your birth certificate, you will need to visit the County Clerk and Recorder's office in Ventura County. This does not mean that you must go to the office in person. You could visit online or fill out your birth certificate application and send it through the mail.
Here is a look at the various ways to contact the Ventura County Clerk and Recorder's office .
If you are planning to go to the County Clerk and Recorder's office in person, you will first need to make an appointment.
What Documentation Do I Need to Obtain a Copy of My Birth Certificate in Ventura County?
In addition to completing the birth certificate application, you will also need to submit:
The number of copies that you would like
Your date of birth
Your name as it appears on your birth certificate
You will also need to provide a check, money order, or cash for a copy of your birth certificate. If you are paying online or in person, you may pay with a debit or credit card. The cost for a is $29 per copy.
How DoNotPay Can Help You Get a Copy of Your Birth Certificate in Ventura County
Getting a birth certificate on your own can be a long and drawn-out process. In Ventura County, it could take weeks before you are able to get an appointment with the County Clerk and Recorder. If you want a way to get your birth certificate fast, DoNotPay has the perfect solution. With just a few clicks, you can have your birth certificate ordered and on its way to your front door. To get started, follow these steps:
1. Go to the Birth Certificates product on DoNotPay.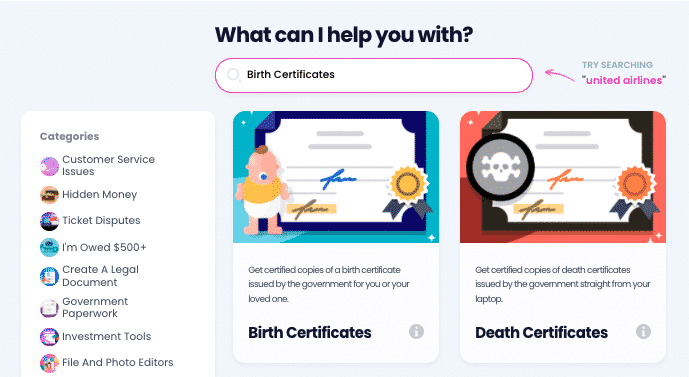 2. Select who the certificate is for (you or a loved one). If you are requesting a copy of someone else's certificate, enter their personal details, and upload evidence that proves your relationship.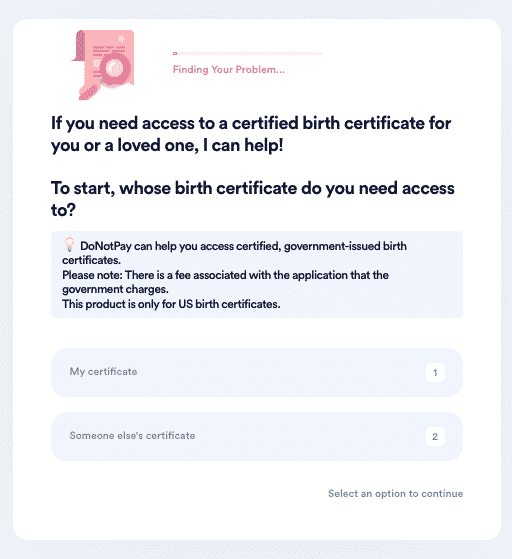 3. Enter the location you or your loved one was born in, so we can complete the form specific to your state.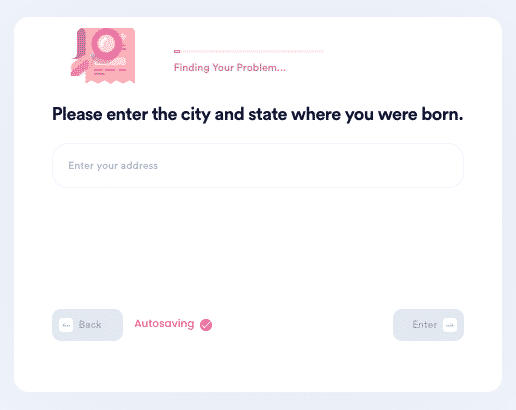 4. Enter the name(s) of the parent(s) as displayed on the certificate.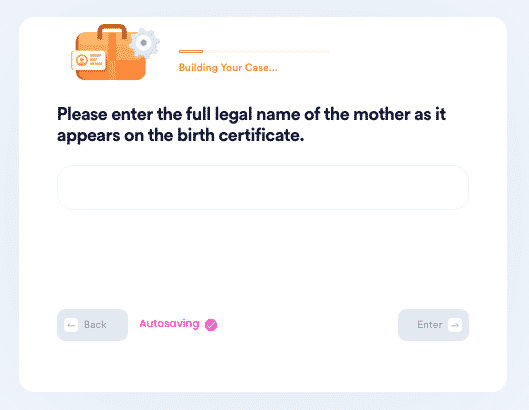 5. Indicate what you will be using this certificate for, and choose whether you need an authorized or certified copy.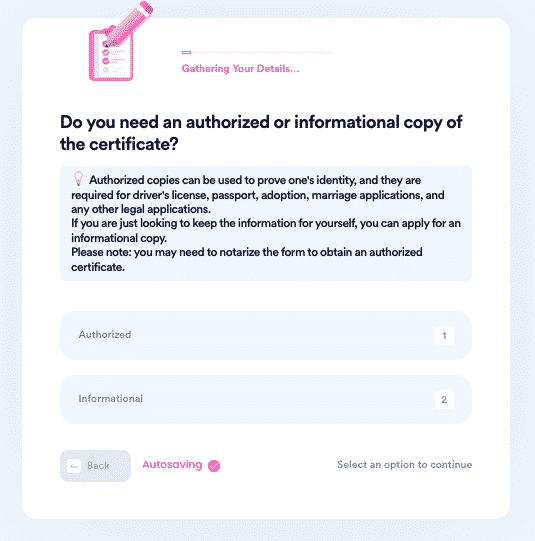 6. Enter your contact information and shipping address. Upload copies of your government-issued identification, such as a driver's license.
7. Choose whether you would like to electronically sign this form or not. Once we generate the form, verify that all of the information is correct.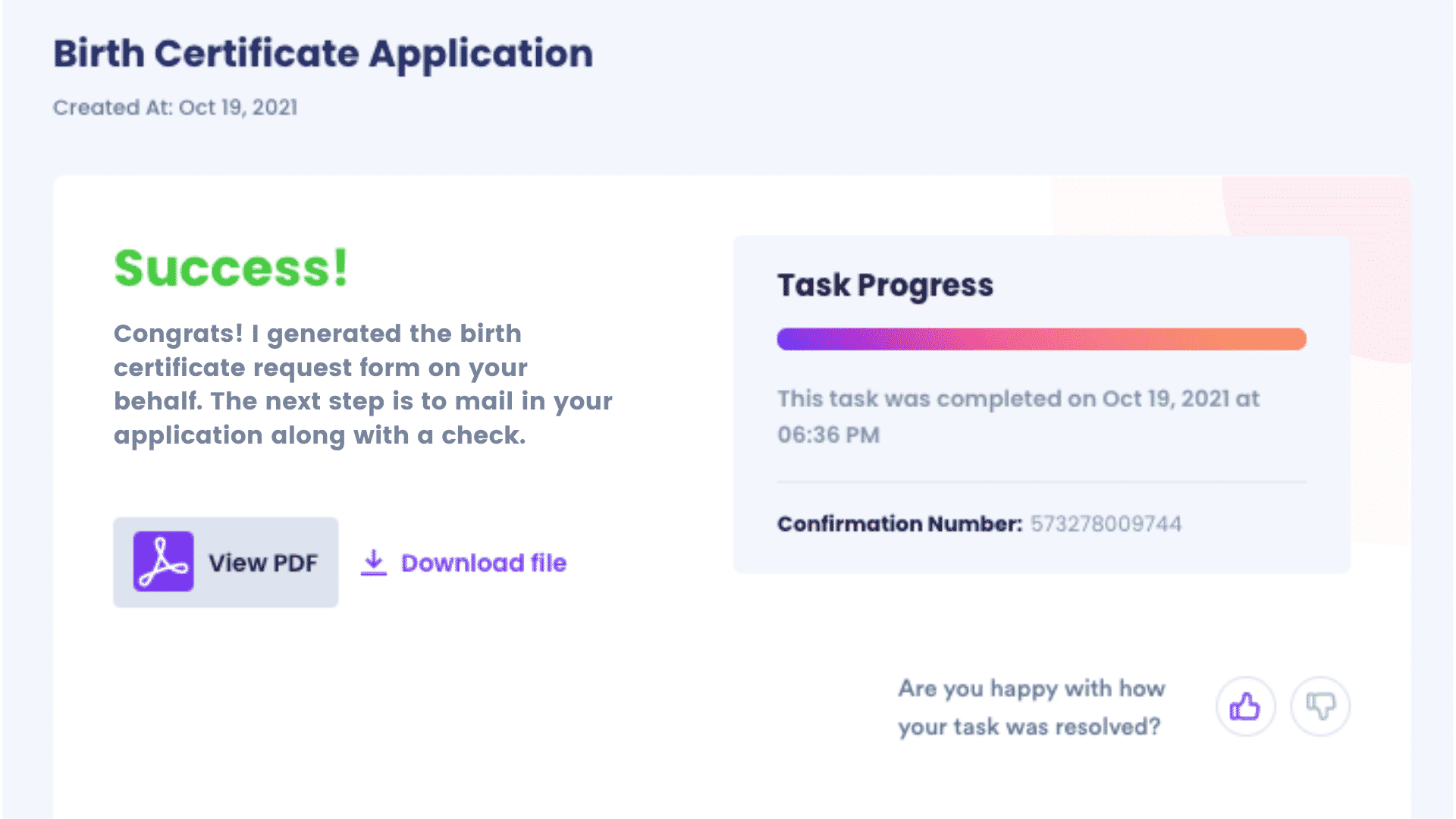 8. If you need the document to be notarized, schedule a notarization appointment using our Notary product. Otherwise, proceed to our Mail Checks product and let DoNotPay mail-in your request form with a check on your behalf.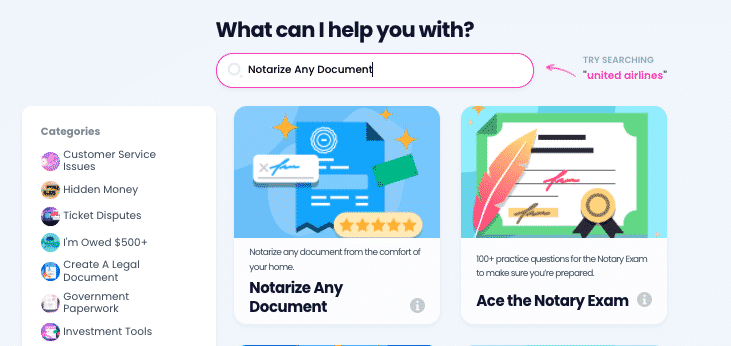 Remember, DoNotPay is always the fastest and easiest way to get copies of your birth certificate without leaving your living room.
DoNotPay Can Help to Answer All of Your Questions About Birth Certificates
Have more questions about ? DoNotPay is here to help. Here are a few questions that we can help to answer:
DoNotPay has many other services and products as well. If you are looking for a way to make your life easier and more convenient, try it today.