How to Get Becker Free Trial With a Virtual Credit Card

Taking the Certified Public Accountant (CPA) Exam requires disciplined study skills to learn the material included in the test. Not only does it take a significant amount of time and energy, but it can also prove to be expensive if not successful on the first attempt.
There are plenty of study guides and online courses available, but it is often difficult to determine which product will work best for you. Becker offers a free trial to help you through the study process, giving you the confidence needed to ace the CPA exam.
While enrollment in the is pretty straightforward, a valid credit card is needed to access the course. Many people get so involved in preparing for the CPA exam that they often forget to stop the free trial once it is no longer needed. Failure to cancel can result in costly recurring charges on your credit card.
DoNotPay has developed an alternative that allows you to try the risk-free, with no obligation. Using a free DoNotPay virtual credit card lets you check out the course without paying for something you may not use.
Does Becker Offer a Free Trial?
Yes, Becker offers a 14-day free trial of its CPA Exam Review. The demo follows the AICPA blueprint and includes digital flashcards, unlimited practice tests, and two complete units for each content section.
The offer also includes:
Personalized review sessions (using Adapt2U Technology)
More than 30 hours of lectures
Approximately 1,490 multiple-choice questions
Task-based simulations
Skillmaster video tutorials
Also included is progress syncing that seamlessly transitions the work completed during the free trial period to the purchased product.
How Can I Get a Becker Free Trial?
To register for a , go to the website and fill out the request form, including the following information:
First and last name
Email address
Phone number
Zip Code
Country
You must also indicate how long you plan to study for the CPA Exam and list your current school status. Once you submit the form, you will receive an email with detailed instructions to access the free trial offer. It could take up to 30 minutes to process the free demo registration.
Does the Becker Free Trial Automatically Renew Into a Paid Subscription?
Before gaining access to the coursework, you must provide a credit card. When the ends, if you do not cancel, your card will automatically be charged for the subscription price of the CPA Exam review.
To avoid recurring charges, you have to cancel your demo subscription before the 14-day trial offer expires.
Unfortunately, many people forget to cancel within the specified timeframe and are charged a hefty price for a program they don't want. Getting a refund is not an easy process, causing unnecessary stress while you are trying to study for the CPA Exam.
Avoid Automatic Subscription Renewal With DoNotPay Virtual Credit Card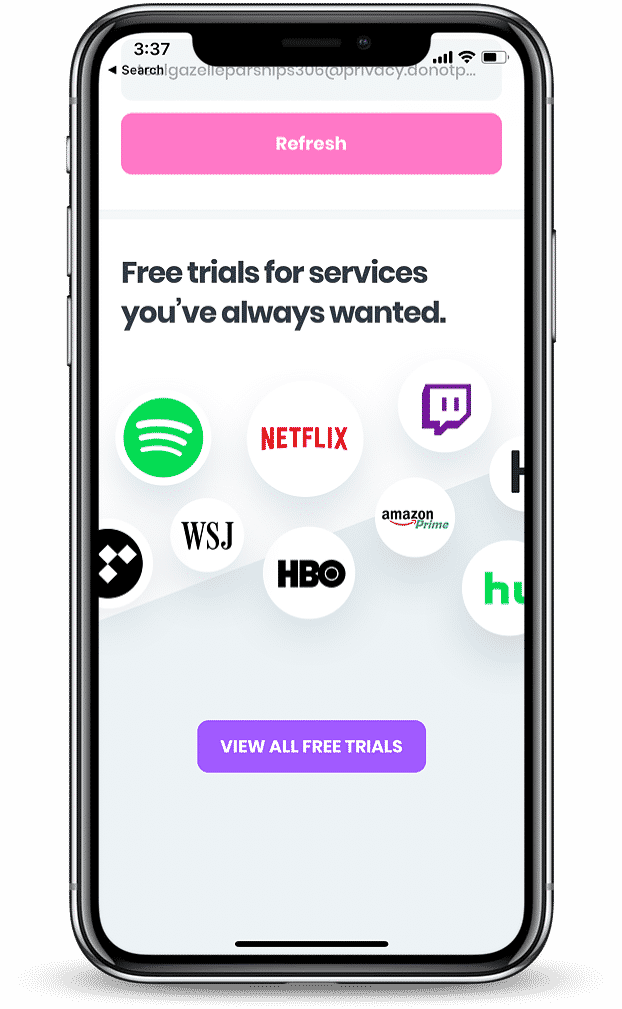 DoNotPay virtual credit card is the perfect solution for trying out the offer without outlaying any money. It only takes a few minutes to create a virtual credit card that you can use to register for free trials.
The best part is, you never get hit with unexpected charges, and the offer cannot automatically be renewed without your permission. By using a virtual credit card, you can take advantage of the offer for FREE, as advertised.
Here is how a virtual credit card from DoNotPay works:
A random credit card number gets generated under your name.
You can use that number for any free trial offer, including the Becker CPA Review.
Your authentic credit card information is never revealed, and you can try out the program with no risk or obligation.
If you forget to cancel, no problem. The renewal charge gets declined on the virtual credit card.
Since there is no payment method on file, your subscription will be automatically canceled.
How Much Does Becker Cost After the Free Trial?
As an aspiring accountant, you are most likely concerned about the fine print and knowing what you will be charged after the two-week trial period ends. Although the price is rather exorbitant, Becker suggests looking at it as an "investment in your future."
There are three program levels to choose from, each with different features. Flexible payment options with 0% interest are available for all courses.
| | | | |
| --- | --- | --- | --- |
| Program | Course Access | Total Cost | Payment Options |
| Pro | Unlimited | $3,499 | $291.58 per month |
| Premium | Unlimited | $2,999 | $249.91 per month |
| Advantage | 24-month | $2,399 | $99.95 per month |
What Are the Most Popular Alternatives to Becker?
Becker is not the only company that offers test preparation materials for the CPA exam. Now that you know how to use a virtual credit card, you may want to check out some other available courses.
What Else Can DoNotPay Do to Help You Save Money?

DoNotPay can help you with almost anything, including:
DoNotPay makes it easy to tackle everyday problems, saving you time and money. Discover how a virtual credit card can open your world to not only a but so many other things. There is no better time than now to get started!