Get NINJA CPA Free Trial Without a Credit Card

When receiving your degree in accounting, you need to sit for and pass the Certified Public Accountant's exam to be able to work in the field. The CPA exam is broken into sections, and many people find it hard to pass the exam on the first try. This means a lot of time spent studying.
You've probably heard about the , but you don't want to get charged. You worry that after the free trial ends, the company will simply start charging your credit card, and you won't remember to cancel it. DoNotPay has a way to ensure that the company can't charge your credit card.
Does Ninja CPA Review Offer a Free Trial?
No, there isn't a truly free trial to try Ninja CPA Review. Essentially, you enter your information, and you receive a blueprint by email for studying on the website. Some ways to study through Ninja CPA Review include:
Test question bank
Ninja Notes with space to add personal notes
Flashcard app
Audio lectures,
Review book
Ninja Blitz, a cram course
If you're interested in learning more about Ninja CPA Review, the free studying framework helps you set what Ninja CPA can offer.
How Can I Get a Ninja CPA Review Free Trial?
While you can't get a , you can receive a free blueprint for how to study for a single section of the CPA exam from Ninja CPA Review. You can follow these steps:
You start on the Ninja CPA home page.
Click on the button that says Learn More.
Provide your name and email address.
Check off the section of the CPA exam that you'd like a study blueprint for.
Answer your status on the other sections of the CPA exam. This means whether you've passed the section or not.
Click submit.
Receive your study blueprint by email.
Does the Ninja CPA Review Free Trial Automatically Renew Into a Paid Subscription?
If you choose to sign up for Ninja CPA Review, the monthly subscription automatically renews each month. Since you don't sign a contract with CPA Ninja, you can cancel the subscription after a month or six months, but until you cancel it, you'll continue to be charged monthly on your credit card. Many companies offer monthly subscriptions because they know that most people will forget to cancel, and it can make them a lot of money.
Avoid Automatic Subscription Renewal With DoNotPay Virtual Credit Card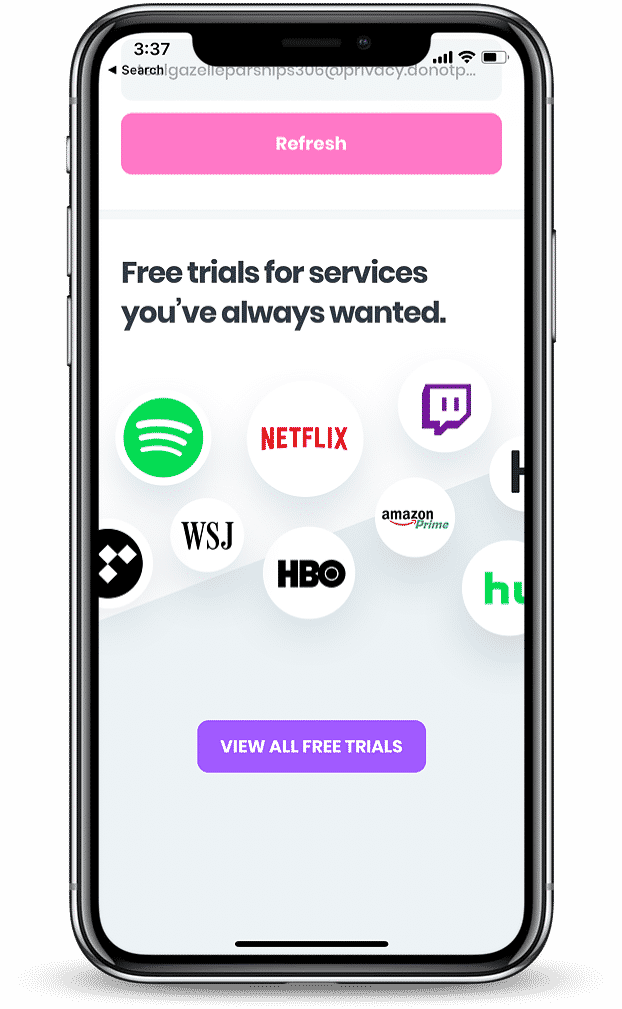 There is a way to ensure that you never get charged more often than you want to for Ninja CPA Review, and it's to use the DoNotPay app to create a free virtual credit card. In a few minutes, you can create a virtual credit card and use it to sign up for a free trial without the risk of automatic renewal and charge if you forget to cancel in time. Find out how the virtual credit card works:
DoNotPay generates a random credit card number for you.
You copy and paste that number into any free trial offer.
You get that free trial, while the company does not get your real credit card information.
If you forget to cancel the free trial, when the subscription automatically renews, you don't get charged because the virtual credit card declines the charge. You also get automatically unsubscribed.
How Much Does Ninja CPA Review Cost After the Trial?
As a monthly subscription plan, Ninja CPA charges $67 per month. The company only offers a monthly rate, so you can't get a discount by paying more for multiple months at one time. However, unlike other CPA study sites, you don't need to sign a contract, and you can cancel at any time.
What Will Ninja CPA Review's Charges Look Like on My Statement?
When you get your credit card or bank statement, you'll see a charge that says Ninja CPA. The name on the charges reflects the company name so that you don't need to wonder about the charge. Ninja CPA doesn't use a third-party billing website that would share its name instead of theirs.
What Are the Most Popular Alternatives to Ninja CPA Review?
Although Ninja CPA advertises itself as the only review website that doesn't make you sign a contract, it isn't the only CPA review website. There are many options available and at all different price points. Here are a few to consider:
| | | |
| --- | --- | --- |
| CPA Test Prep Company | Is There a Free Trial? | Free Trial Length |
| Becker | Yes | 14 days |
| UWorld Roger | Yes | 7 days |
| Wiley CPA | Yes | 14 days |
| Surgent | Yes | 5 days |
| Fast Forward Academy | No | 0 days |
What Else Can DoNotPay Do to Save You Money?

Get more helpful solutions from DoNotPay. All our services provide fast and easy solutions to many types of problems. Save time and money with our services, like:
Let the app generate a virtual credit card to get your subscription to Ninja Review and avoid paying when you forget to cancel today!