How to Get a Babbel Free Trial Securely with a Virtual Credit Card

Travel is one of many ways you can expand your horizons, but you might enjoy your trip a little less if you can't understand what's going on around you. While most tourist areas will have some English speakers, you'll have an easier time communicating if you can pick up some basic phrases in the country's native tongue. Learning another language will take some resources, but you may not want to commit a lot of money to the effort just yet. If you would like a , DoNotPay can help you get one.
What Is Included in a Babbel Free Trial?
Babbel users can learn up to 14 languages with one of over 60,000 lessons on the platform, including
Spanish
French
German
Italian
Currently, no East Asian languages are supported. Each language is organized into levels, and then further divided into courses.  is limited to one lesson in each course, with content previews for each lesson. Babbel also offers Babbel Live, the ability to schedule live tutoring, in addition to its language courses for the four languages above, but there is no free trial of this service.
How Can I Start My Free Trial With Babbel?
It is free to sign up for Babbel. To start learning a language for free, you will be asked
Which language do you want to start
How much of your target language do you already know
Whether you learn best alone or in a group
How much time do you have to devote to your language learning
Free Alternatives to Babbel
There are free language learning platforms, and while they have a wider variety of languages available for learning, they may not have all the features that Babbel offers to you as part of their paid service.
Duolingo
Duolingo offers many of the same features as the Babbel language courses. There are ads after each lesson in the free offering, and users are limited to a certain number of mistakes per day. Like Babbel, there is also a paid offering with more personalized learning and progress tracking. There are no features comparable to Babbel Live.
Conversation Exchange
Conversation Exchange does not offer much in terms of formal learning content but allows users to match with conversation partners in their area. You just need to provide the language you are offering, the language you are hoping to learn, and how you want to talk (in-person, through mail, or video chat). You can use the service for free with advertisements. To remove the ads, you can pay $5.99 per month or $99.99 for a lifetime membership.
Transitioning From a Free Trial to Paid Services
Babbel prides itself on being a paid service, saying the platform differentiates itself in three ways:
Tailor-made learning paths - Your native tongue determines how you will learn a second language instead of a one-size-fits-all approach.
No advertising - Where some free programs insert ads after each completed lesson, Babbel says advertising is disruptive to your focus.
Your data is not shared - Some platforms, both paid and free, share your data with third parties. Babbel keeps as little of your data as possible.
Babbel offers four subscription schedules for its language courses:
Monthly - $13.95
Quarterly - $29.85 ($9.95 per month, a 30% savings)
Annually- $83.40 ($6.95 per month, a 50% savings)
Lifetime - $249 (This is about the equivalent of 18 monthly payments)
The service also has discounts available for the following populations once their identity has been verified:
Students - The quarterly price for students is $14.99. The offer is only available to US residents attending a US college or university.
Military Service Members - There is a six-month subscription available for $35. The offer extends to active and veteran service members, including those in the National Guard and Reserve, as well as their immediate family members.
Healthcare Workers - The same six-month offer for $35 is available to nurses, medical providers, hospital employees, and first responders.
These pricing schedules do not include Babbel Live. If you would like to use Babbel Live, the language courses are included in the subscription. Babbel Live also offers four different subscription terms, each with unlimited classes:
Monthly - $99
Quarterly - $209 ($70 per month, a 30% savings)
Biannually- $359 ($60 per month, a 40% savings)
Annually - $599 ($50 per month, a 50% savings)
Avoid Automatic Renewal With Babbel Using DoNotPay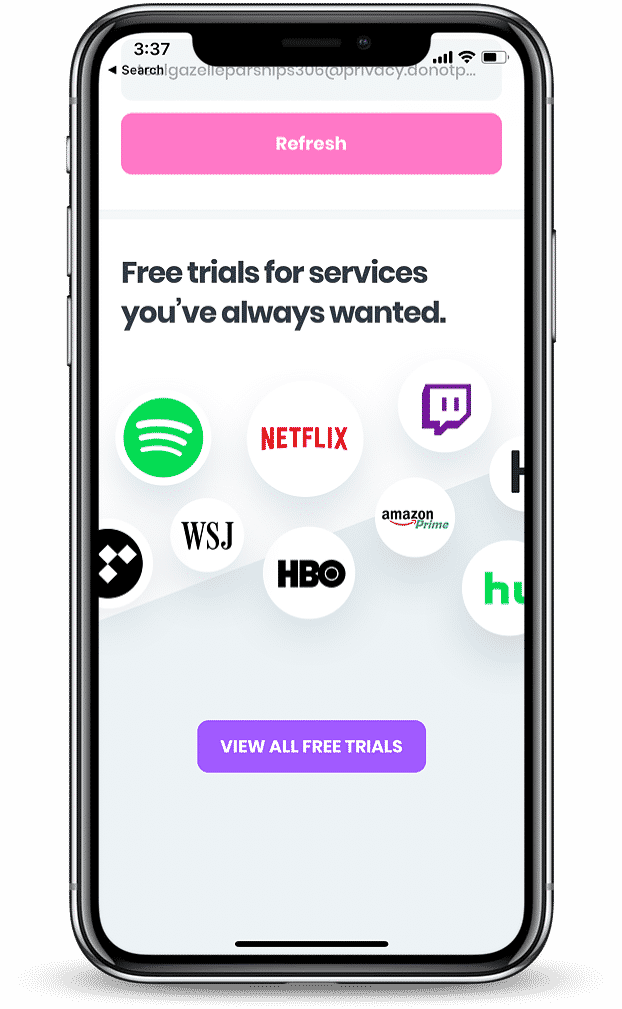 If you decide to take advantage of Babbel's paid offerings, you may find yourself checking your calendar more often to be sure you cancel before the renewal date. If you decide to cancel, you will still have access to all the course content until your subscription is due for renewal. DoNotPay can help you worry less about auto-renewal with a virtual credit card. If you use DoNotPay's virtual credit card service, you will get the information you need to pay for Babbel without linking them directly to your credit card, preventing them from charging you when your subscription term is up.
How Can I Get Free Trial and Avoid Getting Charged on My Own?
It is easier to forget to cancel your free trial and end up paying for a subscription service you don't enjoy. Here are a few ways you can cancel a free trial and avoid getting charged:
Cancel payment once you sign up for the free trial.
If you cancel a free trial after signing up, you will still use it for the entire trial period without getting charged. It is one of the best and easiest ways to ensure you don't get billed.

However, remember that not all free trials operate in the same manner. Some services will stop your trial immediately you unsubscribe, e.g., Hulu and Apple Music.

Set a reminder a few days before your trial period ends.
Don't wait until your free trial ends to cancel your subscription. That's because you may take forever to find instructions on how to unsubscribe, and this could push you past your deadline.

Another reason why you shouldn't wait till the last minute is that most services will still charge you if you cancel less than 24 hrs before your free trial period ends.

Go virtual.
If you signed up with a free virtual credit card and forgot to cancel your subscription before your trial period ended, you can never get charged.

DoNotPay's Virtual Credit Card works by generating temporary credit cards that expire when you please. Some advantages of virtual credit cards include:

Reducing costs
Increasing security
Managing cash flow better
More convenient than physical credit cards
Protecting you from fraudulent activities
Helping you manage subscriptions

Speak with Customer Support.
Do not disregard how powerful personal appeal can be. If you thought you canceled your subscription before your free trial ended or your request was unsuccessful, you can contact Customer Support to help you out. Just ensure you remain humble and courteous in your request.
Delegate More of Your Daily Tasks to DoNotPay

Your calendar is full of reminders. Cancel this subscription, don't forget that appointment, submit the paperwork for this process - let DoNotPay take it all off your plate! We can help you with
and more. Try DoNotPay today to get more done with your time!