What Is Amtrak Delay Refund Policy? Find Out With DoNotPay
The National Railroad Passenger Corporation, Amtrak, is an American transportation service providing medium and long-haul passenger transportation to over 500 destinations in 46 U.S. states and three Canadian provinces. The company operates over 300 trains per day.
Though Amtrak aims to provide high-quality and safe service as well as on-time trains, sometimes it falls short, which results in passenger dissatisfaction and frustration as it may affect their plans.
In case you wonder what the company's train delay refund policy is, and how to get your money back, read on.
Does Amtrak Offer Refunds for Delayed Trains?
Though there are reports of Amtrak having contacted affected Premium passengers and offered a refund in the form of travel vouchers, the company may not volunteer to give a refund or compensation unless you ask them.
Amtrak Train Delay Refund Policy

Amtrak has a straightforward Cancellation and Refund policy when it comes to passenger liability or Force Majeure events, but things are not that simple when Amtrak is responsible for service interruptions, such as delays or sudden cancellations.
Force Majeure Clause
According to the Force Majeure clause in Amtrak's Terms and Conditions, the company may initiate any train delays, diversions, or cancellations without notice and with no liability except to give a refund in extraordinary circumstances beyond Amtrak's control.
Such circumstances could be:
Any government demand, regulation, or requirement

Meteorological conditions, wars, riots, hostilities, embargoes, disturbances

Any labor-related dispute, work slowdown, stoppage, lockout, or strike

Any shortage of fuel, facilities, or labor
Disclaimer of Liability
Amtrak states that their services are not guaranteed and are provided on an as-is basis. They disclaim liability for any inconvenience a passenger may experience as a result of Amtrak-caused schedule errors, delayed trains, or equipment shortage, except when such events cause the passenger to miss a guaranteed Amtrak connection.
Should this be the case, Amtrak will provide another transportation, either on an Amtrak or different carrier's train, or overnight hotel accommodation at their discretion. There is no mention of a refund in this case.
In case you would like to learn more details about Amtrak's refund policy, follow this page.
How Do I Request a Refund From Amtrak for a Delay?
In case you would like to try getting a refund for a delayed train from Amtrak, you can:
Contact the Customer Relations department at 1-800-USA-RAIL (1-800-872-7245)

File a complaint at Amtrak stations ticket offices

Send your request for a refund, including the original ticket, via a certified mail at:
Amtrak Refunds
Box 70
William H Gray III 30th St. Station
2955 Market Street
Philadelphia, PA 19104-2898
Bear in mind that contacting the Amtrak representatives by mail might not work, according to some reports found on online forums, even though their general refund policy requires the requests of cash refunds to be sent via mail.
You can also request an Amtrak refund for a train delay via DoNotPay.
| | |
| --- | --- |
| Can You Request a Refund Via | Yes / No |
| DoNotPay | Yes |
| Email | No information |
| Phone | Yes |
| Letter | Yes |
| Website | No information |
| In Person | Yes |
Note: when contacting Amtrak customer service, make sure to have your ticket reservation number on you.
Let DoNotPay Help You Secure Your Amtrak Delay Refund

In case you are unwilling to engage in long explanations with Amtrak customer representatives, you can delegate the task to DoNotPay.
Our app is equipped with the proper tools to handle various requests and processes efficiently.
All you have to do is:
Sign in to your DoNotPay account in your

Under the

File a Chargeback

feature, click

Get Protected

Provide the relevant details about your financial institution and the reason you are requesting a refund from Amtrak

Confirm the request with a signature
After receiving your request, we will contact your bank to dispute the charge and send you relevant VISA and MasterCard codes and regulations. You may need those to strengthen your claim. In case you would rather have us contact Amtrak and request a refund in your stead, we will oblige.
What Kind of Refund for Delayed Trains Can I Get From Amtrak?
If your train's delay is a result of a force majeure event, Amtrak will issue a refund to the original payment method, complying with the refund rules for the unused portion of your ticket.
In case a delay is a result of Amtrak's error, causing passengers to miss a train on a connected trip, the only compensation you will receive is alternate transportation or overnight hotel accommodation.
What Do Amtrak Passengers Say About Delayed Train Refunds?
If reports posted on various internet forums have any merit, Amtrak resolves passengers' delayed-train complaints on a case-to-case basis.
Some Amtrak passengers report receiving travel vouchers for missing guaranteed connections or extra meals for passengers in a Sleeping car i.e. complimentary meals for Coach on extremely delayed long-distance trips.
It seems that Amtrak addresses these complaints arbitrarily, and, in most cases, they issue vouchers instead of cash refunds.
How the company calculates the value of vouchers is not clear. Some passengers report receiving vouchers whose value is not in line with the amount of money they paid for their tickets, even when tickets are partially used.
Is Amtrak Being Naughty?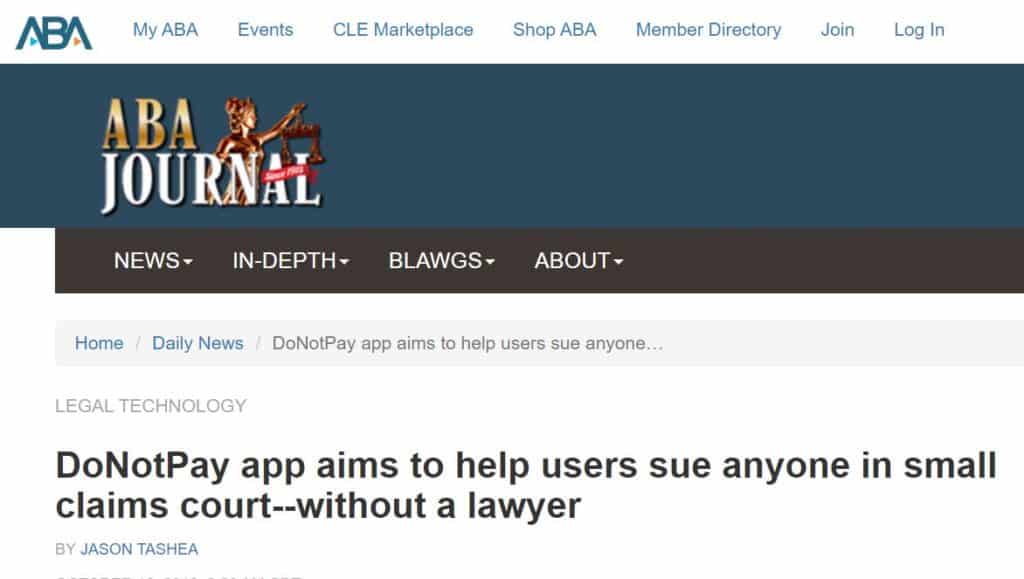 In case Amtrak or any other company has treated you poorly and denied your customer rights, you should consider taking legal action. Fortunately, you don't have to do it alone because DoNotPay, the world's first robot lawyer, is here to assist you.
We can help you file a small claims lawsuit against the party in question or check whether there is an ongoing class action that you can join.
Life Hacks for Future Amtrak Trips
If you are not willing to give up on Amtrak but want to spare yourself the annoyance and stress of future delays, you could do the following:
Before booking a ticket with Amtrak, inquire about your passenger rights in the event of a train delay, cancellation, or diversion

When booking a trip, make sure to leave some room for eventualities to increase your chances of arriving on time for a connected trip or your appointments at the destination
What Else Can DoNotPay Do for You?

Perhaps you are not interested in refund requests, but some other service DoNotPay can provide? Fortunately, there are plenty of ways DoNotPay can help you make the best of a situation you are in.
In case you are spending too much money on subscriptions, we can cancel Tinder, Hubble, or JustFab membership for you. Were you wrongfully given a parking ticket? DoNotPay will help you dispute the ones in New Jersey or California.
You can use these and many other services we provide by accessing DoNotPay from your . We can help you:
Appeal traffic tickets

Contest speeding tickets