An incredibly easy way to cancel your Hubble Contacts subscription in a matter of minutes
Hubble Contacts is a subscription-based automated service that delivers contact lenses to its customers' doorsteps. It has managed to gather a substantial subscriber base in a relatively short time due to its incredibly low prices that are almost too good to be true.
How can DoNotPay cancel Hubble for me?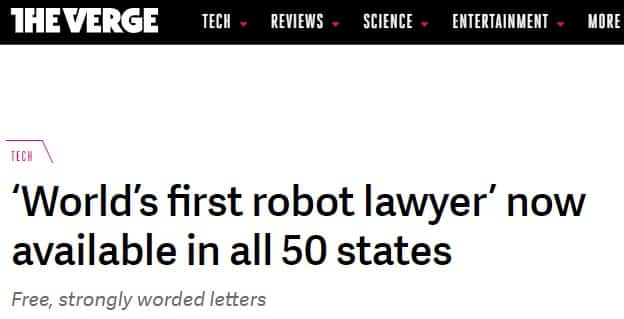 The DoNotPay app can manage the canceling of your subscriptions in no time. Here is what you should do to make it happen:
Open our web app

in any browser

Click on "Find Hidden Money"

Spill which company is making you unhappy

Confirm your email address
Alternatively, you can input your bank account details or email so that we can track down all the subscriptions you've forgotten about. When the service you want gone has been successfully taken care of, we will let you know. To be on the safe side, give us 48 hours to resolve the issue for you, and we'll make sure to get back to you sooner than that.
How to cancel Hubble Contacts on your own?
On your own, you can cancel your Hubble Contacts subscription in two ways:
Call customer support

Send an email (refers to California customers only)
Cancel Hubble Contacts by phone
Hubble Contacts' Customer Support number is 619-404-0542.
If you choose to call, keep in mind that the line is open Monday through Saturday, from 9 AM to 5 PM EST on weekdays and from 1 PM to 5 PM on Saturdays. The line is closed on Sundays and during national holidays and bank holidays.
These availability times are best remembered unless you want to wait in line forever because there's no one on the receiving end. In those instances, it might be more practical to ask them to cancel your service via email if you are from California.
Cancel Hubble Contacts via email
If you live in California, you can:
Send an email

to

help@hubblecontacts.com

State that

you want to cancel

your subscription

Give your name, billing detail, and other relevant info to

confirm it is you

Ask for a

confirmation email
| | |
| --- | --- |
| Can you cancel Hubble with | Yes / No |
| DoNotPay | Yes |
| Email | Yes |
| Phone | Yes |
| Letter | No |
| In-person | No |
| Company website (or another alternative method) | No |
Is it hard to cancel Hubble Contacts?
The biggest issue with canceling a Hubble Contacts subscription is that you can only do it via phone unless you live in California. California residents are entitled to reaching out to the company via email as well, but others have to put up with seemingly endless phone queues at times.
The customer support representatives that answer the phone number provided above are trained to keep you with the company. Admittedly, it is going to be hard to stand by your original unsubscribe idea.
DoNotPay can be of service with that matter too. We won't let anyone pull you around. We are here to cancel the unnecessary services and subscriptions for you.
Will I be auto-renewed into a paid subscription when my Hubble trial expires?
Yes, Hubble Contacts is another company that uses the auto-renewal option. Once your trial period is over, you will be charged your first monthly fee and then sent an order. You will not receive any heads-up from the company about your billing. Hubble will count your charges from one contact lens shipping to another.
DoNotPay's virtual credit card stops free trials before you're charged!
The DoNotPay app has another superb service to offer you. To avoid having to deal with no-notice auto-renewal trials ever again, we present our virtual credit card. You can use it to subscribe to free trials online, but it will not allow those companies to automatically charge you once the trial ends.
Our virtual credit card will create a temporary account number for you. That will make the card impossible to hack or misuse in any way. What's more, you can choose any name or address for this card. All you need to remember is the card number and its expiration date. This card is a true gem that also creates a temporary email address that you can use only for those subscriptions. Goodbye to all those spammy advertising emails for good!
How will I recognize Hubble charges on my statement?
Hubble doesn't notify you when it charges you for your orders. Although it will be quite obvious that you are subscribed to their service (as the contact lenses keep on coming!), you can also see the billings on your bank statement. This is how you can recognize Hubble Contacts on your balance.
| | | |
| --- | --- | --- |
| SEEHUBBLE.COM | HUBBLE CONTACTS 844-482-2531 NY 10022 US | SEEHUBBLE.COM SEEHUBBLE.COM NY |
| SEEHUBBLE.COM 646-321-3296 NY | Debit Purchase - Visa Hubble Contacts 844-482-2531ny | HUBBLE CONTACTS HTTPSWWW.HUBBNY |
| HUBBLE CONTACTS 844-482-2531 NY | HUBBLE CONTACTS 8444822531 NY | HUBBLE CONTACTS 8444822531 NY 10022 USA |
| HUBBLE CONTACTS HTTPSWWW.HUBB NY 10022 US | DEBIT CARD PURCHASE - HUBBLE CONTACTS HTTPSWWW.HUBBNY | DEBIT CARD PURCHASE - HUBBLE CONTACTS xxx-xxx-2531 NY |
| POS DEBIT HUBBLE CONTACTS NEW YORK CIT NY | Debit Purchase -visa Hubble Contacts Httpswww.hubny | HUBBLE CONTACTS |
What else can DoNotPay do?
Available in and has loads of fantastic features that you can make use of:
Appeal speeding tickets

Contest traffic tickets