How to Get a Risk-Free YummyVibe Free Trial Without a Credit Card

If you find yourself lonely and looking to chat with new friends, or maybe even find a potential love interest, YummyVibe may be the phone service for you. YummyVibe is a social chat service for African American adults who are 18 years or older in your area, and even beyond.
The service allows you to connect, converse, and even date like-minded individuals. You can put in the area code for your city, and it will allow you to connect with locals looking for company, too. If you are interested in a , but are concerned about being charged after your trial ends, DoNotPay can help.
Does YummyVibe Offer a Free Trial?
Yes, there is a  to new members. You can set up a free profile and begin the process of connecting with others. Unfortunately, YummyVibe is a bit ambiguous and vague about what the free trial offers or how long it lasts.
Some places on their website state that no payment information is required, while other portions of their website say that a credit card is required for a free trial. It is no surprise that one would be concerned about signing up for a free trial when the company statements are inconsistent.
How to Sign Up for the YummyVibe Free Trial
Signing up for a free trial with YummyVibe is a fairly simple and straightforward process.
Go to the YummyVibe website.
If your computer/browser's location services are turned on, you may see a local city and phone number already generated throughout the website. If not, you will need to find out what number to call.
On the home page, you will see the free trial area prominently displayed: it should say "TRY FREE NOW" with a box to type in your area code.
Input your area code, or the area code of another city you'd prefer.
A pop-up box will appear with phone numbers.
Choose a city and call the number listed.
Have your credit card ready when you call. The YummyVibe FAQ states that the free trial is only available to credit card customers.
Does YummyVibe Automatically Transfer into a Paid Subscription When the Trial Ends?
Although the YummyVibe Terms of Use do not explicitly state that you will be automatically charged when your free trial ends, there is always a risk that you will incur charges once you have provided your credit card information.
No fees or charges are refundable. However, YummyVibe offers two types of services, and some members may be eligible to receive free memberships.
Avoid Automatic Charges From YummyVibe With DoNotPay's Virtual Credit Card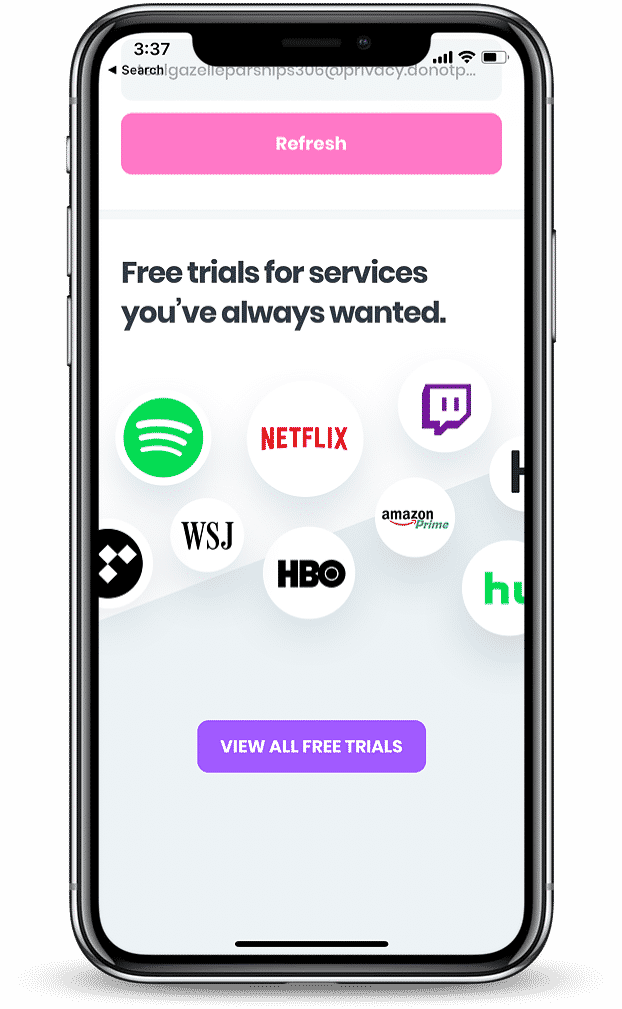 If you want to try a service for free to make sure it is worth your time and money, you are not alone. Free trials are beneficial to consumers, because you get to experience the service without putting down money up front.
The problem is that you run the risk of forgetting to cancel and being charged for a service you've decided you don't like, or possibly even forgetting you signed up to try. Companies know this, though, which is why cards are automatically charged after a set period of time. The best way to avoid the risk of automatic charges after a , or any other service offering a free trial, is to use a virtual credit card.
Once you request a virtual credit card from DoNotPay, this is what will happen:
We will automatically create a randomly generated credit card number and credit card information that you can use to subscribe to any service.
The virtual credit card does not actually have any funds on it.
You cannot be charged at the end of a free trial using a DoNotPay virtual credit card.
When your credit card cannot be charged, you will be unsubscribed or your account canceled.
How Much Does YummyVibe Charge for Phone Plans?
According to YummyVibe, there are two types of services.
Service
Price
YummyVibe for Her
YummyVibe states that women get free memberships.
YummyVibe for Him
Men can elect to pay for a prepaid subscription package based on minutes.

100 minutes - $29.99
60 minutes - $9.99
10 minutes - $4.99
Will YummyVibe Show Up on Your Phone Bill?
No type of membership charge connected to YummyVibe will show up on your phone bill. It is possible that long distance charges may apply, depending on your service provider and long distance package. You should always check with your service provider to verify when long distance charges will apply.
How Else Can DoNotPay Help You Save Money?

In addition to providing a virtual credit card that actually helps you get risk-free trials, DoNotPay can also help you save money in many other ways!
We can help you...
DoNotPay has a variety of services to help you save you time, money and stress!