How to Avoid Getting Charged After a Wyze Cam Plus Free Trial Ends

Wyze Cam Plus is a subscription service that gives you unrestricted recording and access to all of Wyze's AI features on your Cam Plus-enabled Cameras. The AI package includes Human Detection, Vehicle Detection, and Package Detection. Whenever you create a new Wyze Cam account, you will be automatically enrolled in a 14-day free trial of the Cam Plus Services. These free trials are designed to provide you with the opportunity to try out the Cam Plus Services at no cost.
You can sign up for  to test it out. However, most free trials will force you to provide your credit card information and will continue to charge you after the 14-day trial period lapses, without cancellation. Fortunately, DoNotPay has created a free virtual credit card that will help you avoid unnecessary charges once your free trial period has ended.
How to Register for a Free Wyze Cam Plus Trial
Follow these steps to get your  up and running:
●       Create a Wyze Camera profile. Sign in if you already have one.
●       Accept the Wyze Cam license agreement and go to the page's free trial option.
●       Fill out the form with your payment card information.
●       Go ahead and choose the items you want.
How to Manage a Wyze Cam Free Trial on Your Own Without Getting Charged
You can set online reminders to ensure you make cancellations on time. However, reminders may be looked over when your schedule gets busy. Luckily, DoNotPay offers a quick and efficient solution.
Avoid Automatic Renewal With DoNotPay's Virtual Credit Card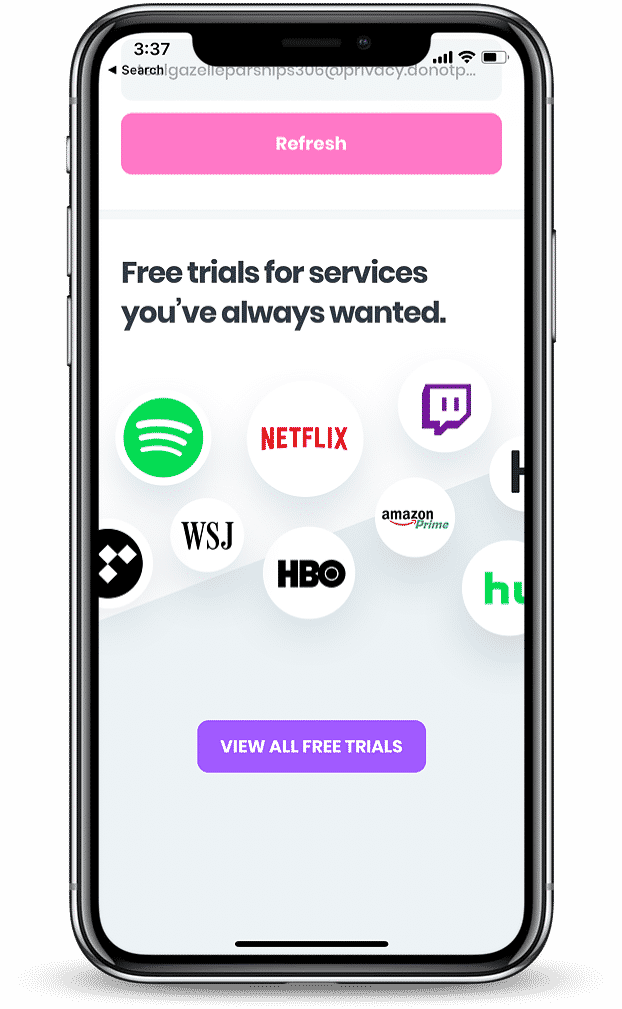 It's not uncommon for free trial cancellation dates to be missed. We frequently become so engrossed in daily activities that we overlook minor information. Though we can create reminders to save money in some circumstances, this isn't always the best solution. It's frustrating to have to pay for an auto-renewing subscription. There is, however, a solution to this, DoNotPay's virtual credit cards.
Virtual credit cards help you do these things:
Don't give out your real financial information
Don't pay for rollover subscriptions after free trials
Explore dozens of free trials without hassle or financial risk
Here's how virtual credit cards work.
Virtual credit cards are used to provide a valid card number to a service you have no intention of paying after the free trial is over.
DoNotPay gives you a temporary, random credit card number.
You copy that number into your free trial sign-up.
The card exists until you use it, then is deactivated without ever accepting a charge.
You can create a new card for one-time use or a membership card for ongoing transactions with a DoNotPay virtual credit card. As DoNotPay virtual credit cards are not loaded, your Wyze subscription will automatically terminate upon the lapse of the free trial. With us, you won't lose a dime again.
How Much Does Wyze Cam Plus Cost After the Free Trial?
There are two optional subscriptions for various Wyze Cam devices: Cam plus and Person Detection. Cam plus costs $1.25 per month, and Pearson detection costs $1.99 per month.
What Are the Most Popular Alternatives to Wyze Cam?
| | |
| --- | --- |
| Wyze Cam Alternatives | Description |
| SimCam | SimCam uses Intel's deep learning VPU, which allows it to detect repeating faces and discern between the human invader and pet movement without causing a false alarm. Local storage not only saves you money on Cloud service fees, but it also makes data analysis more accessible, and your privacy is protected. |
| Wander.com | Wander is an intelligent home network in fascinating locations that offers you the ability to live and work anywhere you desire. Every home on their platform is owned by wander, which means they have complete control over the quality, technology, and location. |
| Whiteboard owl | The Meeting Owl and Owl Labs' new whiteboard Camera work together to provide a whiteboard experience that rivals being in the room. It enriches and collects material to guarantee that remote participants are not left out of hybrid whiteboard sessions. |
| Homehawk floor | Meet the HomeHawk FLOOR by Panasonic. It's a home monitoring camera and ambient light with virtual assistant integration that's a beautiful addition to your decor. Designed as an elegant floor lamp, the discreet eye-level camera keeps an eye on your home from the perfect vantage point. Just plug it in to set up. |
| Arlo Smart Home | Arlo is a linked lifestyle platform that integrates an intelligent cloud infrastructure and mobile app with a range of innovative connected devices. Their cloud-based platform offers customers visibility, information, and a potent means to help safeguard and reach out to people and things that matter most to them. Arlo makes it possible for users to track their surroundings and communicate with their families and businesses in real-time from any location with access to the internet via a cellular network. |
| Cherry home | A human-centric artificial intelligence home security system is available from Cherry Home. The company's detectives collect optical and acoustic data and deliver it to a processing system. |
| Blink | Home Security Cameras are designed and manufactured by Blink. Video doorbells, interior plug-in Cameras, outdoor and indoor wireless Cameras, outdoor floodlight Cameras, and solar-powered Cameras are all available. |
| August Home | August Home is a startup that specializes in wifi-enabled door locks, 2nd generation smart locks, and doorbell Cameras. |
What Else Can DoNotPay Do?
Apart from preventing charges after the conclusion of a free trial, DoNotPay offers a variety of other services. Among the numerous services we provide are:
Reach out to us today and get your free trial billing handled.