Sign Up For WWE Network Free Trial Without Giving Your Credit Card Info

There are several streaming services available today that allow you to watch your favorite show for a small fee. If you have been thinking about purchasing a , keep reading to learn how DoNotPay can help you watch your favorite wrestling matches whenever you want.
Does the WWE Network Offer Free Trials?
The WWE Network does not offer a . However, it does offer a free tier that has exclusive content that you can watch for free. There are a number of older pay-per-view events that you can watch for free. You can also watch RAW, Smackdown, and NXT without having to pay for a subscription. 
WWE Network for Viewers in the United States
If you live in the United States, you can no longer access the WWE Network. In 2021, the WWE Network merged with Peacock. In order to watch any WWE content, you will have to sign up to NBC's Peacock app. The Peacock app does occasionally offer a seven-day free trial. After the seven days, viewers can choose between these two options:
$4.99 a month with commercials
$9.99 a month without commercials
How Much Does a Monthly Subscription to the WWE Network Cost?
The WWE Network allows you to watch certain matches and documentaries for free. However, in most countries, you will need to pay a monthly fee of $9.99 for full access. 
The WWE Network is offered in over 175 countries, which includes:
Australia
Chile
Colombia
Greece
Germany
Dominican Republic
Canada
Mexico
In Canada and Malaysia, the WWE Network is provided as an additional cable channel and costs $11.99 a month.
Does Your WWE Network Subscription Automatically Renew Each Month?
When you sign up for a paid subscription to WWE Network, you will enter your debit or credit card information. The monthly fee will immediately be taken out of your account and will continue to be automatically withdrawn from your account the same day every month. If you wish to cancel before the month is over, you will not be reimbursed for any unused time. Instead, the subscription will automatically end the day before the next payment is due.
Avoid Automatic Renewal with the Help of DoNotPay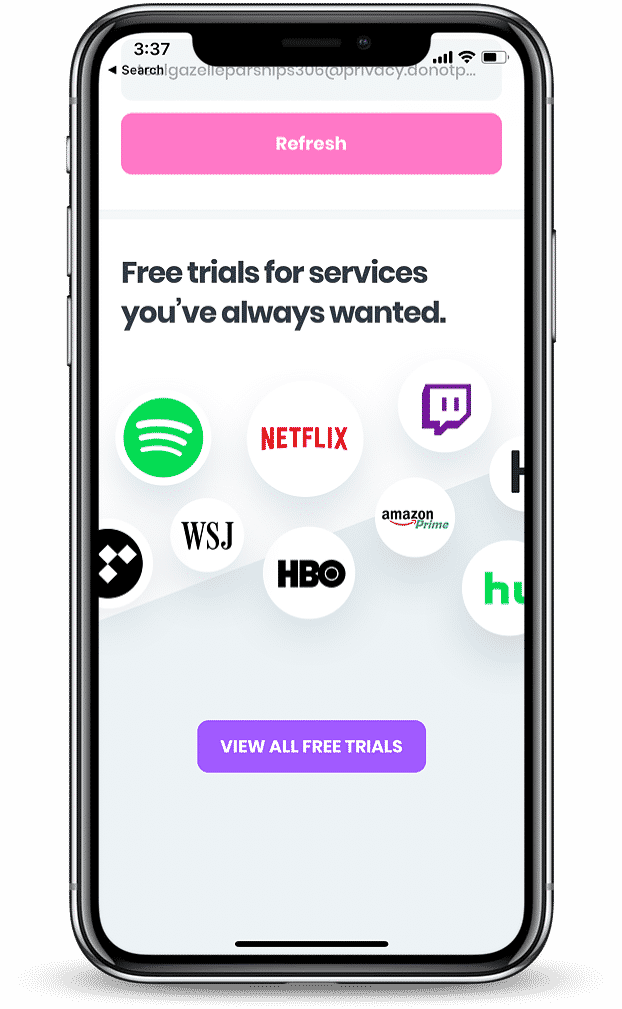 DoNotPay allows you to easily sign up to get a virtual credit card. With a virtual credit card, you are essentially getting a fake credit card that has its own unique information. Like a real credit card, virtual credit cards come with their own CVV and expiration date. However, they do not actually have any money or spending limits on them.
When you sign up for a free trial, you can use your virtual credit. Then, if you accidentally forget to cancel your free trial, you will not lose any money because the virtual credit card will not pull any money out of your account.
What Devices Can You Watch WWE Network On?
The WWE Network can be downloaded to a wide range of devices. It is also available as an app that can be downloaded from the Google Play Store or the App Store. Here is a look at some of the devices that you can use to watch the WWE Network.
PlayStation 4
PlayStation 5
Xbox One
Sony Android TVs
Samsung Smart TVs that were made after 2016
Android TV
Amazon Fire TV
Roku
LG Smart TV
Apple TV
Chromecast
iOS and Android mobile devices
What are Some of the Most Popular Alternatives to the WWE Network?
In addition to the WWE Network, there are several other streaming services that allow you to watch WWE content. Here is a look at the various streaming services and how much they cost.
Streaming Service
Cost
Benefits
Sling
Orange (32 Channels) - $35/month

Blue (42 Channels) - $35/month

Orange and Blue - $50/month

Wide range of local channels
Customize channel list
No contracts. Cancel anytime
50 hours of DVR
Watch live TV at home or on-the-go
Several On-Demand shows and movies to choose from

Peacock
$4.99/ month with ads

$9.99/month without ads

Watch unique content that cannot be found on other apps and streaming services
Many shows and TV shows are offered for free
No credit card is required for the free tier
Next-day access to NBC exclusive content
Over 50 always-on channels

YouTube TV
$64.99/month

Local channels
Wide range of sports channels
Link up to 6 accounts on one subscription
Watch on a wide range of devices

Hulu
Standard - $5.99/month

No ads - $11.99/ month

Hulu + Live TV - $54.99/ month

Hulu + Live TV with no ads - $60.99/ month

Enhanced DVR available
Customize with a wide range of premium channel add-ons
Stream on two different devices at the same time
What Else Can DoNotPay Do?
If you already have a WWE account, DoNotPay can help you cancel it without hassle.  is here to make your life easier. Here is a look at some of the services that we provide: