How to Get WordPerfect Free Trial With a Virtual Credit Card

Currently owned by Corel, WordPerfect is a word processing application that enables businesses to create, edit and publish various documents, such as resumes, letters, and brochures, just to mention a few.
While  is relatively cheap, you can get a free trial to try it out, before committing to a paid subscription. DoNotPay can help sign up for free trials with no risk. Read on to find out how.
What Does WordPerfect Do?
WordPerfect can be used to create documents, spreadsheets, presentations, and so much more. The application also comes with built-in PDF functionality and eBook publishing.
Most WordPerfect lovers favor the application due to its numerous formatting benefits. WordPerfect "Reveal Codes", for example, allows users to carry out quick formatting corrections.
The most commonly used features of WordPerfect are:
File management
Document management
File transfer
Assignment management
Document storage
Who Can Use WordPerfect?
WordPerfect can be used by:
Students
Small corporations
Mid-sized businesses
Large corporations
Does WordPerfect Offer a Free Trial?
Yes, WordPerfect provides a 30-day free trial for Windows.
How to Download WordPerfect Free Trial by Yourself
Follow these easy steps to start your :
Head to the WordPerfect Office download page
Select "Download Trial"
Double-click on the downloaded file to install WordPerfect on your computer
If you get a prompt to enter your serial number, select Next because you are using the free trial version
Follow the instructions and patiently wait for the application to install.
Remember that you will be required to register and create a user account to begin using the application on your computer.
After the trial period, you can use the software in two pricing tiers:
| | |
| --- | --- |
| Type of License | Cost |
| The Upgrade Version | $175.60 |
| The Full Version | $351.24 |
How to Uninstall WordPerfect
After you have used the 30-day free trial and do not feel that WordPerfect is good for you, you can uninstall WordPerfect Office from your computer. To permanently uninstall WordPerfect from your PC, follow these easy steps:
From the Start Menu, type Apps and Features
From the dropdown list, select WordPerfect Office
Click Uninstall to initiate the uninstallation process
What Are the Most Common Alternatives to WordPerfect?
1. Microsoft 365
This is the most used word processing application today. While it is still a paid application, it gives users a 30-day free trial. Unlike WordPerfect, Microsoft 365 has more advanced features.
2. LibreOffice
This is a free and open-source alternative to WordPerfect. However, it is not as popular because it does not have a smooth user interface.
3. Apache OpenOffice
Unlike Microsoft Office and WordPerfect, this application can be used completely free of charge.
Use DoNotPay's Virtual Credit Card to Avoid Auto-renewal Charges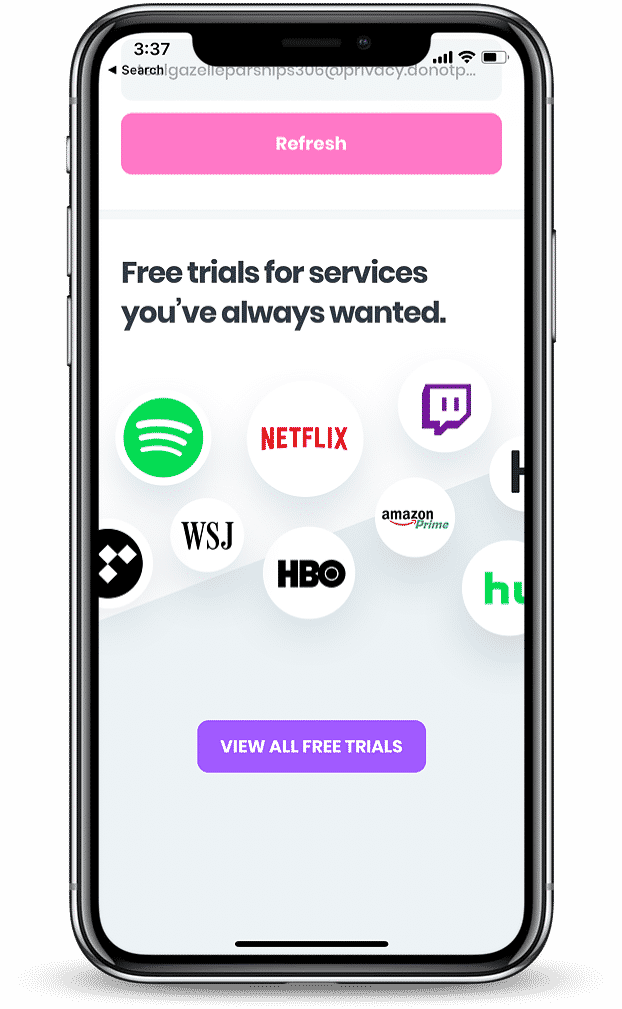 Free trials are an enticing marketing strategy to reel people in by promising to offer them a risk-free introduction to their service or product. And nowadays, they are everywhere: you can find free trials for gyms, dieting pills, makeup, and dating apps. The list is endless.
In the real world, if you are interested in a service or a product, you purchase it. If the service or product fails to meet your expectations, you walk away from the store, no questions asked. And that is how free trials work- at least for the most part. Other times, free trials end up luring you into a hard-to-cancel subscription scheme. Some free trials are anything but free.
Many facilitators of free trial programs ask consumers for their credit card information, purporting that the numbers are for security purposes. In the process, the consumer is completely unaware that they are signing themselves up for a subscription service. To protect yourself from such scams in the future, you can use DoNotPay's Virtual Credit Card.
DoNotPay's Virtual Credit Card can help you enjoy your WordPerfect 30-day free trial without giving out your financial information. There are many advantages of this great product, such as:
Using the virtual credit card offers you an extra layer of protection online, given the rising cases of cybercrime.
A new credit card number is generated every time you sign up for a free trial.
Because the credit card does not have money, the service provider will be unable to automatically charge you for products or services you have not subscribed to.
You are given full control over your subscriptions. If you try out the service or product and you are satisfied with the results, you can then use your real credit card to subscribe for payments.
Why Should You Use DoNotPay?
DoNotPay works in minutes. There are no waiting lines with DoNotPay and, what is more, you do not have to deal with arrogant and unresponsive customer care representatives. The platform is also trustworthy and easy to use.
How Else Can DoNotPay Help You?
DoNotPay can offer you many other services, such as helping you:
And so much more! Sign up with DoNotPay today and start enjoying the many products and services.