Sign up for Whitepages Free Trial Without Giving Your Credit Card Info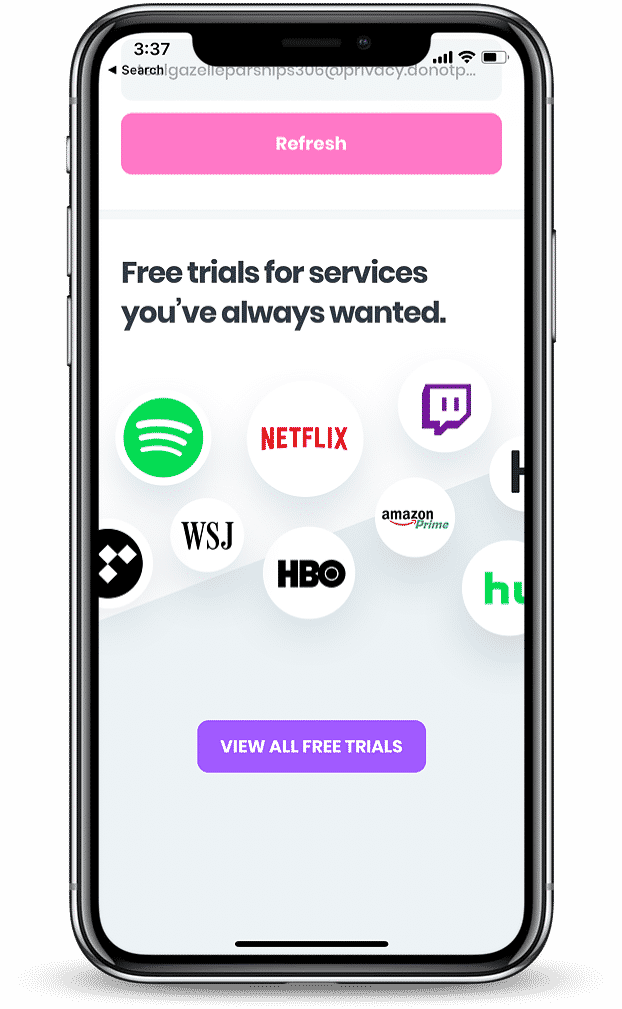 Remember the last time you looked up someone's phone number in the phone book? For those under the age of 40, the Web has already surpassed the phone book in terms of people search. However, the entries are not always accurate or current. , one of the largest online people directories, is adding customer editing options to improve the accuracy of its people database.
You can now change your entry and check the information displayed on the site. For example, you can alter and update any address or phone number associated with your name. Additionally, WhitePages enable you to conceal your contact details and be contacted via WhitePages, which serve as a communication proxy on your account. However, there is one big caveat: you will nearly always be required to input your credit card information.
Even though these companies claim not to charge your card during the free trial time, your card becomes vulnerable to attack once the trial period expires. They take advantage of the fact that the majority of individuals fail to cancel their trials on time, allowing them to charge your card many times before you notice you've become a paying member.
DoNotPay has a solution: the virtual credit card. Try one any time you'd like to sign up for a free trial and not share your credit card information.
DoNotPay creates these credit cards for free, ensuring that you will not be charged. DoNotPay enables you to access free Whitepages trials and prevent charges in a more expedient, convenient, automated, and less frustrating method.
Does Whitepages Offer A Free Trial?
Yes, Whitepages does sometimes provide a  membership; however, it is not always available. Sometimes, Whitepages charges $1 for a five-day trial subscription. Please wait a few seconds after opening its pricing page, and Whitepages will present you with a special offer for a five-day trial subscription for $1.
How Can I Get A Whitepages Free Trial
Visit Whitepages.com's main website. To view the company's intentions, click the blue Join icon in the upper-right corner. Please wait a few seconds after opening its pricing page, and Whitepages will present you with a  for a five-day trial subscription for $1.
Does the Whitepages Free Trial Automatically Renew Into A Paid Subscription?
Yes, Whitepages will notify you after your free trial period expires that you must now pay to continue utilizing their services. Following that, the subscription will automatically renew every month without any action on your side.
Avoid Automatic Renewal With DoNotPay Virtual Credit Card

Virtual credit cards (VCCs) are essentially credit or debit card numbers that you can use to make online purchases. They frequently save you money by not charging you for unnecessary services if you fail to request a refund after the free trial time ends.
DoNotPay allows you to generate a random number and credit card details for use with any service. Once the free trial time passes, the service cannot charge you because the card is empty, and you are automatically unsubscribed.
How Is The Virtual Credit Card Activated?
The following is a step by step procedure to guide you when using the virtual cards:
Conduct a search on DoNotPay for a free trial card and enter Whitepages as the firm you wish to receive a free trial.
We shall automatically generate a virtual credit card for you to use with that business.
Copy the information presented on your screen about your credit card.
Utilize the card to sign up for your free trial and have fun!
Note that you will only use one card for a single sign up. 
How Much Does Whitepages Cost After the Trial?
Since 2019, they have discontinued offering free trials, requiring customers to subscribe to one of the premium membership plans to access advanced search and premium features. Its subscription plan begins at just $4 per month and lets you try out all features.
What Will Whitepages Charges Look Like on My Statement?
Whitepages does not have any hidden charges. If you choose to continue using the service following the trial period, your bank statement will display the costs until your subscription ends.
What Are the Most Popular Alternatives to Whitepages?
Whitepages isn't the only player in the people-search game. Other alternatives you can try apart from Whitepages include:
What Else Can DoNotPay Do?
Once you open DoNotPay, we can help you with almost anything you need. Try it for:
Why DoNotPay?
By using DoNotPay, you can obtain free trials without being charged.
DoNotPay helps you save time. The time you save by not having to apply for free trials independently can be used to enhance your experience with Simplenursing.
DoNotPay's process is straightforward. It saves you the time and effort associated with completing a deluge of too much paperwork. Be calm and wait for DoNotPay to respond, and you can feel assured that your interests are protected.
The process is always successful with DoNotPay. DoNotPay has been put to the test and proven to be trustworthy.