Get A WebRestaurant Plus Free Trial In A Flash

WebRestaurant Plus is a great resource for any local restaurant. Ordering supplies and dealing with multiple shipping providers is not just a hassle, it's expensive. WebRestaurant Plus provides convenient and affordable service, covering all your supplies shipping for $99 a month.
For restaurants just getting started or recovering from a recent pandemic-related downturn, it's tempting to look for a  to even further ease the cost of your monthly overhead.                                                                                                                                                                                                                                                                                                                                            
Does WebRestaurant Plus Offer a Free Trial?
At this time, WebRestaurant Plus does not currently offer a . There is no evidence that they typically offer free trials or any membership deals at all. Instead, WebRestaurant Plus has a rock-solid subscription plan. Every subscription is the same and everyone shares the same baseline price for unlimited restaurant supplies shipping.
All members get the same discounts on everyday items, and they all get 30 days to pay their monthly bill-just in case your revenue margin is tight.
Features of a WebRestaurant Plus Membership
Unlimited free shipping
30 days to pay each bill
Discount shipping for outside products
Member discounts on every-day items
$49/mo for each additional restaurant address
Earn 50% Off WebRestaurant Plus Yearly Membership With Visa
While there is no , there is a discounted membership option. If you open a WebRestaurant Rewards card with Visa, you will get 50% off one year of WebRestaurant Plus membership. That's a $600 value upon card approval.
Using the card for your WebRestaurant Plus purchases, you can achieve all sorts of savings.
| | |
| --- | --- |
| Purchase Requirement | Cashback Reward |
| Every $1 spent at WebRestaurantStore | 3% |
| Every $1 spent on Dining and Grocery / Supplies and Gas (business card) | 2% |
| Every $1 spent on all other purchases | 1% |
| First purchase with the card | 5K Points ($50 value) |
How to Get the WebRestaurant Plus Visa Card
Anyone can enjoy a WebRestaurant Plus discounted membership. This is not a free trial for new customers, it's an incentive for the credit card partnership. That means even if you've been shopping with WebRestaurant Plus, you can still take advantage of the deal.
Navigate to the Rewards page
Select Credit Card or Business Card from the tabs just below the navbar
Complete the application
Wait for your card and savings
How Can I Sign Up for WebRestaurant Plus?
The best way to take advantage of its deals and services is to make an account and become a member. To do this, you'll need to register your restaurant with WebRestaurant Plus and start building your inventory orders.
Navigate to the homepage
Click "Register" in the top right-hand corner, next to the cart
Fill out your information
Email
Billing Address
Company Type or Home
Phone Number
Shipping Address (or same as Billing)
Account Password
Create Your Account
Start Shopping for Discounted Restaurant Supplies
Does WebRestaurant Plus Automatically Renew Into a Paid Subscription?
Yes, once you start a WebRestaurant Plus membership, the subscription will auto-renew each month or year until you choose to cancel.
Avoid Automatic Renewal With DoNotPay Virtual Credit Card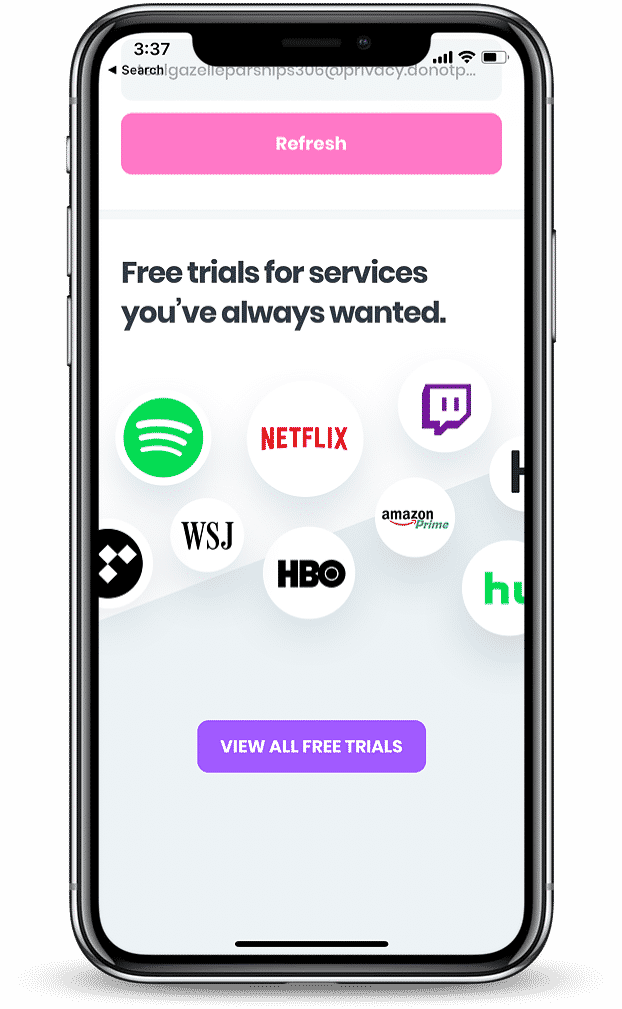 WebRestaurant Plus may not have a free trial, but many businesses do. DoNotPay has put a lot of thought into how to handle free trials, especially those that are "not so free" and require your payment card up-front for a forced subscription purchase at the end of your trial. This really takes the relaxation and fun out of testing a new product or service.
To resolve this, DoNotPay can offer a virtual credit card. This is a randomly generated string of numbers that can take the place of your payment card when signing up for a free trial. When the service tries to forcibly upgrade your trial to a subscription, the payment is denied by the dummy card and you regain the power of choice in whether to sign up or leave at the end of your free trial. You can get as many free virtual credit cards as free trials you'd like to try out.
What Else Can DoNotPay Do?                                                                                                                                       
DoNotPay is here to make your life and to-do list easier. For a local restaurant, that might include handling the payment of mail-in bills, dealing with traffic tickets from your delivery fleet, or jumping the phone queue when your need for customer support is urgent with any service.
We can help you handle licensing, supplier complaints, and even lawsuits. Explore our dozens of available services, products, and tools to find out how we can save you–and your restaurant–time and money this year.
This is just the tip of the iceberg. Sign up today to learn more.