How You Can Take Advantage of a VyprVPN Free Trial

Keeping true to the statement, "don't put your data or privacy at risk with low-quality", VyprVPN offers effortless security for all of your digital needs. Don't believe it? You can sign up for a 30 day trial period rather than a to test the waters and see just how it stands out from the competition. It's far from being another 'too good to be true' software and the company offers a risk-free money-back guarantee within your first 30 days.
VyprVPN believes that in comparison to the competition, you rarely have a chance to fully test out the effectiveness of security software, which is why they offer a 30-day money-back guarantee instead of a free trial. With 30 days of full access, you're able to see a much more solid result regarding how your private information is protected.
Worried that you'll dislike the service and forget to cancel the service within your 30-day time limit? DoNotPay can help ensure you get your money back and never get charged more than the initial payment.
What Is VyprVPN?
Known for providing some of the best privacy protection services online, offers seamless and exclusive protection across the internet. The private network helps manage and hide things like your IP address to make streaming, playing games, and much more online a safer experience. The idea behind the service was to ensure that censorship could never play a role in silencing your voice via the digital world.
You can explore the web without concern, avoid the loss of private files, and browse safely across all apps and devices.
How Can I Get a VyprVPN Free Trial
Since VyprVPN doesn't offer an actual free trial of their services, the easiest way to test their features is by signing up for their 30-day money-back guarantee and then submitting a claim canceling the service and requesting your money back should you not find the security service up to par.
When creating your account, you'll choose between two plan options:
| | |
| --- | --- |
| 12-month plan | $8.33/mo |
| 1-month plan | $15.00/mo |
You'll also need to provide:
Your name
Email address
Create a password
Method of payment
Once you submit your purchase, you'll be charged for the plan you've chosen. However, if you decide within 30 days that you want to cancel the service, you'll need to log in and manually submit the cancellation. You can also email support to refund your money. So, while the service doesn't offer a free trial, you can still technically test out the features and get your money back.
Does VyprVPN Free Trial Automatically Renew
According to customer support, your VyprVPN subscription will automatically renew unless turned off auto-renewal in your account. From your account settings, you can choose to:
Upgrade your subscription.
Downgrade your subscription.
Cancel your subscription.
If you'd like to prevent the service from automatically renewing, you can opt out of auto-renewal services or cancel the subscription and manually resubscribe at the end of your service term per your discretion.
Want to avoid having to keep up with renewal dates or your 30-day sign-up period? DoNotPay can help! Instead of paying for the 30 days and then getting hit with a monthly or annual fee, DNP can provide you with a virtual credit card that helps prevent future charges. This allows you to access trials without worry you'll be spending more than planned.
Avoid Automatic Renewal With DoNotPay Virtual Credit Card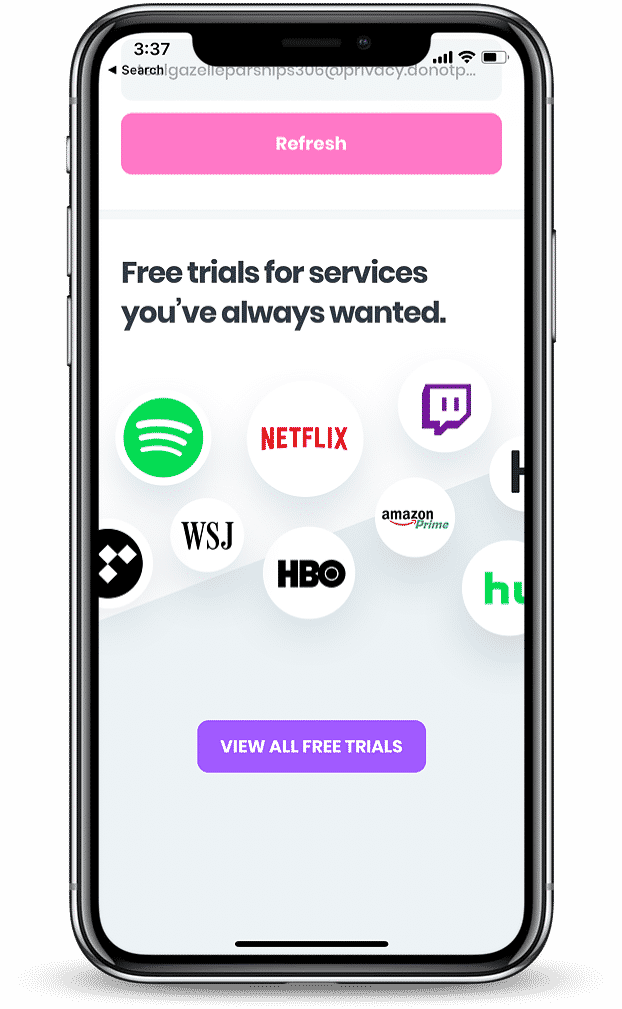 Virtual credit cards are becoming popular for their convenience, and with DoNotPay you can easily avoid unwanted charges with a free virtual card. Not only can this help protect your personal information, but your virtual card will only work with the original amount it was created for. This means there are no unexpected charges and you'll need to update your account payment if you decide to keep a subscription.
A virtual card will give you:
A unique credit card number, CVV, and expiration date.
Limited purchase amount for single use with a single merchant.
Extra protection on your purchase.
Since there's no physical card to be stolen and the virtual card only works for the purchase it's created for, you don't have to worry about being hacked and losing your private information. This is a great way to prevent fraud and can help you put an end to forgetful subscription renewals.
What Else Can DoNotPay Do?
Want help with another problem? DoNotPay provides services and solutions for almost anything. You can check out our easy to comprehend guides and utilize our processing services to submit claims, schedule appointments, and much more. Here are just a few of the things we can help you with.
Need help with something that's not listed? No worries, you can check our vast library to find what you need with ease.