How to Start a VPS Free Trial Today—without a Credit Card
Virtual private servers are a great hosting option for those who want to have more control over their server environments. They offer more flexibility, stability, and customization to users that want to avoid the unreliability of shared servers.
Before you subscribe to a virtual private server, you might want to try out a free trial to gauge its strengths and weaknesses. Signing up for a free trial is simple enough, but you have to take precautions to prevent it from auto-renewing into a paid subscription.
Where Can I Find a Free VPS Trial?
There's no shortage of VPS services out there. Many offer free trials or demo versions that can help you get the measure of their servers. Some of them even offer a permanent VPS service, but with limited functionalities. Here are some of the most popular VPS that offer free trials:
VPS Server

Club VPS

CloudSigma

Dediserve

Vultr

Kamatera

Interserver

VPSIE

Google Cloud
The VPS trial durations vary between different services. Some last as little as seven days, while other trials let you use the server for a month or half a year.
Credit card policies aren't consistent between VPS free trials. You might need a valid credit card to sign up for select servers.
A free virtual credit card can come in handy, especially if you want to avoid auto-renewals that lead to paid subscriptions.
This strategy won't always work, as VPS free trials have different requirements for signing up. Plenty of them require a small upfront payment to confirm that your credit card has funds on it.
How To Sign Up for a Free Trial VPS
Signing up for a virtual private server trial tends to be a straightforward process, but it varies between VPS services. Most of them only require that you create an account and include your email address, but plenty will ask you to give more information or sign up with a credit card.
How To Sign Up for a Google Cloud Server Free Trial
Google Cloud is one of the more popular VPS options out there. It's no wonder, considering that the trial lasts three months and offers users $300 worth of credits to use on the platform.
To be eligible for the trial, you must have:
A credit card

A Gmail account
To sign up for the service, you have to:
Navigate to the

Google Cloud free trial page

Log in to your Gmail account or sign up if you don't have one

State your current country of residence and accept the

Terms of Service

Fill out the form, including your credit card details

Submit the request
After signing up, you can start using the service immediately. If you don't have a credit card, Google accepts bank account details as well. The company won't charge you at the end of the trial unless you decide to move on to a paid version of the subscription.
How To Sign Up for an Interserver Free Trial
Interserver is another VPS service that requires you to connect a form of payment to access their free trial. The company will ask you to pay one cent while signing up, which they claim is a full-proof measure to prevent the abuse of their free trial system. It lasts one month and provides you with 24/7 support, as well as full root access.
Here's how you sign up:
Create an account on the

Interserver website

and verify your email

Choose your method of payment and input credit card details

Go to the

VPS

tab and choose

Order

Select the server's settings and submit
How To Sign Up for a Free VPS Trial—No Credit Card Required

If the thought of giving away your credit card info to a potentially shady website doesn't sound appealing, you can always sign up for a VPS trial that doesn't require credit cards. These are plentiful online, so you don't have to miss out on a free VPS test run.
Signing Up for a Kamatera Free Trial
Kamatera's free trial doesn't ask you to divulge your credit card details. The trial lasts 30 days and provides one cloud server with access to all of the Cloud Management Platform's features. You also receive 24/7 technical support during the trial. Signing up for it is simple enough; all you have to do is:
Press the

Get Started for Free

button on the main page

Create an account with your email address

Submit
Want To Find a VPS Ubuntu Free Trial? CloudSigma Is a Solid Choice
CloudSigma is an Ubuntu-compatible VPS that doesn't require credit card registration. The free trial lasts seven days and grants access to 10GigE networking, magnetic storage, and many other features.
To sign up for the trial, you must:
Visit the

registration page

Choose one of the main data locations

Input your email and submit

Verify your account via email or phone verification code
Will the Virtual Private Server Free Trial Auto-Renew Into a Paid Subscription?

That depends on which trial you choose. If you must connect your credit card to use the service, chances are that they'll try to charge you once the free trial is over. If you avoid using your card to sign up or use a virtual credit card, you're in the clear.
Use DoNotPay To Avoid Paying for Auto-Renewals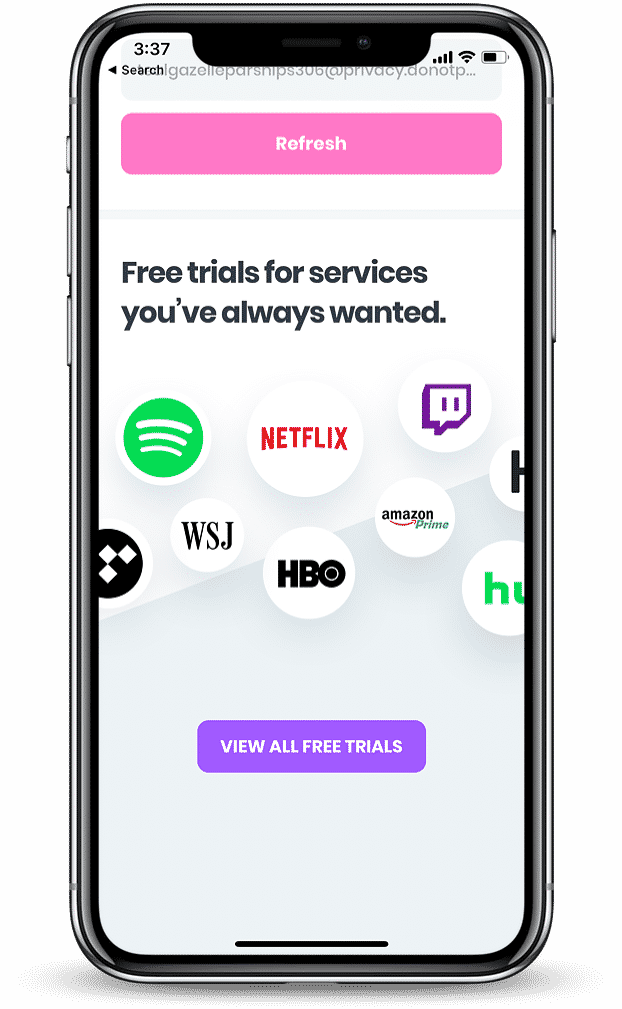 If you want to sign up for a free trial without being charged, DoNotPay offers a clever and convenient solution. Our free virtual credit card helps you avoid auto-renewals when you sign up for trial subscriptions.
The card doesn't require a deposit, nor does it contain any funds, but it's still recognized as valid by most free trials. It's not connected to any of your cards, meaning your money is safe.
Once the free trial is over and the company tries to charge you, they'll come up empty-handed, and you won't be signed up for the paid version of the service.
Start using our free virtual credit card after accessing DoNotPay from your .
How Much Does a VPS Cost After the Free Trial Ends?
Prices for VPS vary drastically between different services, as do the perks you get from signing up. Free trials can give you insight into how each VPS works and whether or not it's worth paying the full price.
Here's a list of prices for some of the most popular VPS services:
VPS Company

Prices

Small 2—$10 per month

Medium 1—$21 per month

Large 1—$140 per month

Linux Cloud VPS—$6 per month

Windows Cloud VPS—$10 per month

$30.15 per vCPU per month
Let DoNotPay Be Your Virtual Helper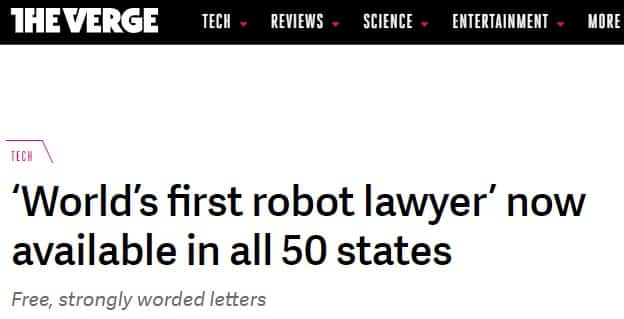 DoNotPay offers a diverse set of features that can help users with everything from lowering their bills to suing stalkers.
Sign in to DoNotPay through your and see what our handy robot lawyer app can do for you. Here's a list of tasks that we simplify:
Disputing traffic tickets

Fighting speeding tickets