How to Easily Get Vectorworks Free Trial With a Virtual Credit Card

Vectorworks is 3D design software delivering unmatched design experience to professionals in the architecture, landscaping, and entertainment fields. If you have subscribed to , ensure you cancel your membership once you complete the trial phase.
At the end of the trial period, a free trial subscription usually converts to an automatic paid subscription that charges a massive amount of monthly fees on your credit card. Unfortunately, as a busy professional, you can easily forget all about Vectorworks free trial until it is too late.
DoNotPay is here to ensure you don't lose money on free trials. DoNotPay's virtual credit card allows you to register for free trials without having to worry about losing money.
Does Vectorworks Offer a Free Trial?
Vectorworks boasts unmatched capabilities that deliver flexible and collaborative design processes, making it one of the most preferred tools by industry professionals. The software offers a 30-day  of their version and a range of impressive products with different pricing.
A free trial allows potential users to overview how the product works before making a final commitment. During the 30-day free trial, you will enjoy unrestricted access to myriads of the platform's features. Some of these features include:
Architect
Landmark
Spotlight
Vectorworks Designer
Vision
Braceworks
Connect3D
How Can I Get Vectorworks Free Trial?
To get the free trial, simply follow the steps outlined below:
Visit Vectorworks free trial page and make an application
You will need to input your information and contact details on the form provided
Once you submit the application, wait for a 5-minute phone consultation from representatives of Vectorworks.
During your call, a unique serial number and instructions on how to get started with your free trial is provided
Does Vectorworks Free Trial Automatically Renew Into a Paid Subscription
Yes, your monthly subscription automatically renews each month. However, you have the freedom to cancel the renewal and avoid unnecessary charges. But as mentioned earlier, it is easy to forget to cancel a subscription on time.
Fortunately, you can avoid the risks of losing money by using DoNotPay's Virtual Credit card.
How Do I Cancel Vectorworks?
To avoid charges for the next billing, you can cancel your monthly or annual subscription up to four days before your renewal day. Follow the steps below to cancel your subscription:
Navigate to the cancel button in the Customer Portal and click
Confirm you want to cancel your subscription and submit your request
Avoid Automatic Renewal With DoNotPay Virtual Credit Card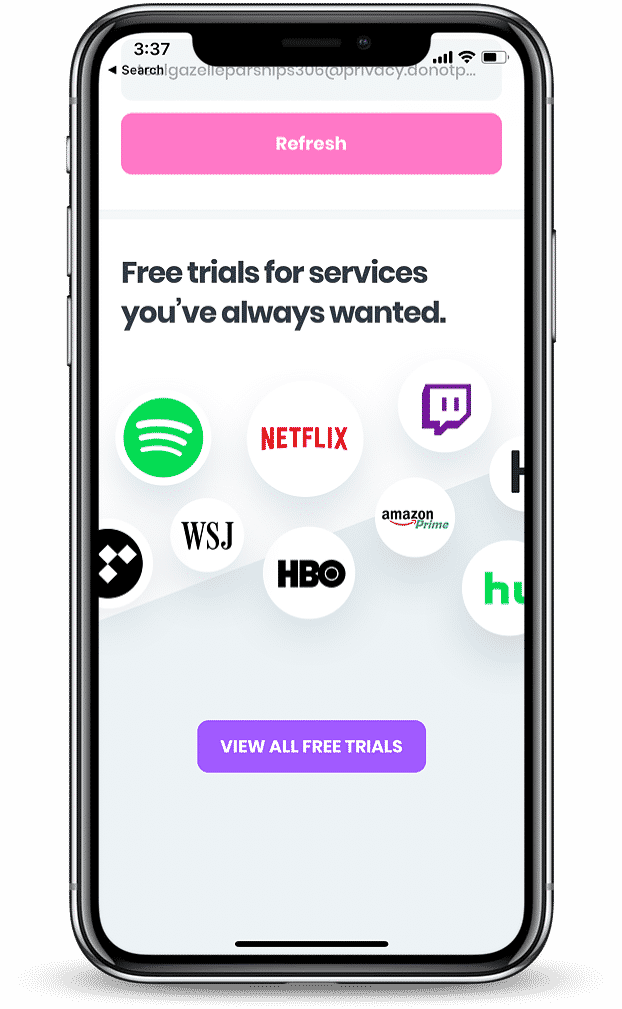 DoNotPay can help you avoid unwanted charges that come with the automatic subscription for Vectorwork. Our unique Virtual Credit Card provides an unmatched way to enroll for all the free trials you want without the risks of automated charges that come with upgrades.
The virtual credit card is randomly generated with fake credit card information. The numbers are then connected to your actual credit card so that you make transactions seamlessly without exposing your real banking information. This prevents the vendor from accessing your basic banking information, meaning they will not charge you automatically.
The following is a step by step guide on how DoNotPay Free Trial Card helps users save time and money:
DoNotPay generates a random number and credit card info that you can use to subscribe to any service.
Once the free trial expires, the service can't charge you because there's no money on that card, so you get unsubscribed automatically.
How Much Does Vectorworks Cost After the Trial?
Vectorworks provides myriads of plans with varied charges:
| | | |
| --- | --- | --- |
| Plan | Price | Key Features |
| Vectorworks Landmark | $ 2,895 | Offers unmatched worksheets, innovative irrigation tools, and industry-specific objects |
| Vectorworks Spotlight | $ 2,895 | Provides crucial features for the entertainment industry. It helps professionals create and document lighting devices, graphical controls for events, and more. |
| Vectorworks Designer | $ 3,733 | Combines all BIM and design capabilities of Vectorworks Landmark, Architect, and Spotlight into one intuitive interface. |
| Vectorworks Braceworks | $ 5,195 | Add-on module for Vectorworks Designer and Spotlight |
What Else Can DoNotPay Do?
DoNotPay can help you with almost anything, including:
today to learn more!