Sign Up For TradingView Free Trial Securely With This Virtual Credit Card

Traders who enjoy a will appreciate the fact that they have access to something that enables them to take a broad view of how different markets are functioning around the world at any given moment. This is to say that TradingView provides insights that are hard to find elsewhere. With that much power behind it, it is hardly surprising that people want a free trial of this program. DoNotPay has stepped up to help people get exactly that.
What Is TradingView?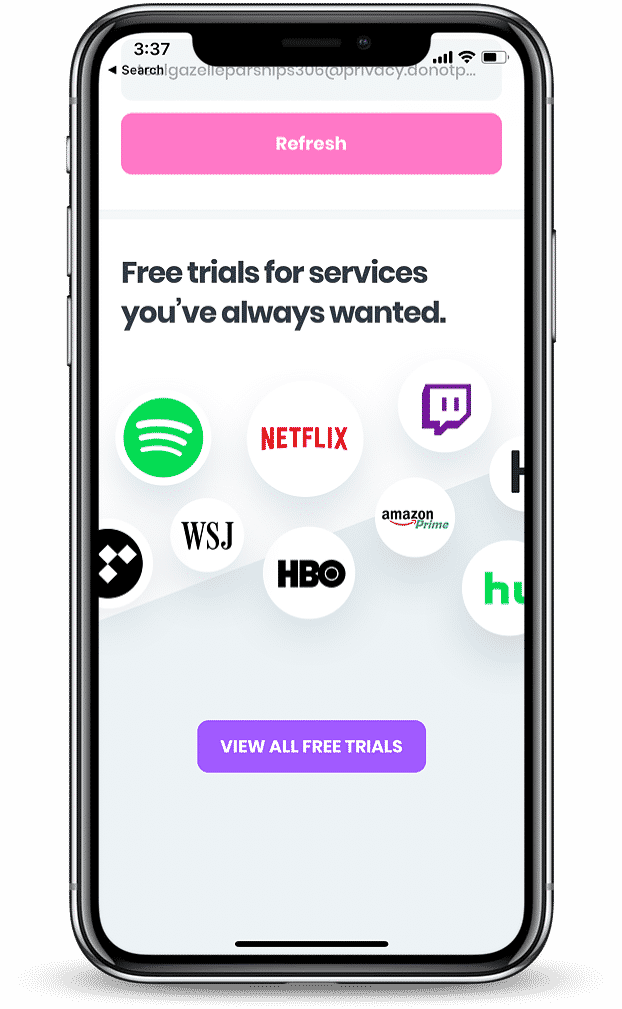 The takes the dynamic and exciting aspects of various trading markets and adds a social media style twist to them. This is to say that users of TradingView have the ability to interact with other traders in a social way that could be useful for forming better trading strategies and ideas about how the market might react to various pieces of information as they are revealed. This platform offers:
A social commentary from traders from around the world.
The most powerful and most up-to-date charts of various markets that you will find anywhere.
Useful tips for those who are just starting out on their investment journey.
The chance to make trading less of an isolating activity.
Some people use TradingView in a very serious manner to try to uncover where the latest and greatest trends are in markets all around the world. Others are keener to just enjoy the social aspect of the platform and interact with other traders who have similar thoughts and ideas as they do. There is no right or wrong answer as to how to use this platform, but it is important to make sure you use it in a manner that benefits you.
How Much Does TradingView Charge?
A platform as useful as TradingView does not come free of charge. The makers of this platform have to charge their users some money to keep it running. The charges break down based on the type of plan that one uses, and they look like this:
| | |
| --- | --- |
| Pro | $14.95/month |
| Pro+ | $29.95/month |
| Premium | $59.95/month |
What are the advantages of each of these programs?
Pro - The basic program offered by this site. You get distraction-free trading with all of the beautiful charts and data that you might want.
Pro+ - Everything you get with Pro with additional technical analysis to take your trading to the next level.
Premium - Up to 25 indicators per chart, the maximum amount of data and interaction with other traders. Everything that you possibly want from this program.
You get to decide for yourself which of these programs makes the most sense based on your particular needs from the program and what you hope to get out of it.
Can I Get a Free Trial?
It could prove challenging to determine which program makes sense for your trading level if you haven't had the chance to see what each one brings to the table. This is why you deserve to know that a free trial of each tier of the program is available to you whenever you need it. The free trial includes:
Access to all of the features for the program that you choose
30 days to try everything out without being charged a penny
The main thing to look out for when you sign up for a free trial like this are auto-renewal charges that could be applied to your card if you agree to allow the service to do so. Make sure you avoid that frustrating situation when you get charged time and time again for a service that you have no intention of continuing to use.
DoNotPay Can Save You From Auto-Renewal Fees With Their Virtual Credit Card
The virtual credit card available through DoNotPay can provide you with the chance to avoid auto-renewal charges on any free trial that you choose to sign up for. The way that the card works is to provide you with the flexibility you need to save on the trials of products that you want to sample.
The virtual credit card is great for:
Taking a chance on products you aren't quite sure about.
Enjoying products that you might not want evidence of having purchased.
Protecting your identity from being stolen from those who might otherwise do so.
This card is one of the greatest products that DoNotPay has come out with because it enables people to enjoy many other products that they wouldn't have if they didn't have the card available. That is a big deal to a lot of people.
How Else Does DoNotPay Help?
Don't think for a moment that getting free trials is the only thing that DoNotPay does. They have been in the business of helping people get various things knocked off their to-do lists for a long time. For example, you might want to take note of their work with:
Fighting credit card fraud
Helping file a complaint with the BBB
Looking for the best deals online
Transferring credit card points to airline miles
Helping people find a lawyer
Any service that you could think of that would be taxing on the average person to handle is likely something that DoNotPay has already participated in helping people in some form or fashion. If you also need help with some of these tasks, take advantage of what they have to offer you today.