How to Sign Up for Trade Ideas Free Trial With a Virtual Credit Card

Founded in 2003, Trade Ideas is a powerful, cloud-based platform for intraday traders, investors, and other market professionals. The app includes customizable, pre-built stock scanners, technical analysis, and simulated trading. The platform uses the power of artificial intelligence (AI) in its automated trades.
It is good to access a  to test out if the platform would be helpful. Find out more about a Trade Ideas free trial and how to get other worry-free free trials.
Does Trade-Ideas Offer a Free Trial?
No. Trade Ideas does not provide "fully functional" free trials. Instead, they provide bi-monthly events effective July 2021 that allow prospective customers to "test drive", or sample, the platform. These events give prospective customers two to three weeks' access to the premium level plan for a small fee.
How Much Does Trade-Ideas Cost?
Trade Ideas has two plans: Standard and Premium.
| | | |
| --- | --- | --- |
| Plan | Monthly Subscription | Annual Subscription |
| Standard | $118 | $1,068 |
| Premium | $228 | $2,268 |
The company recently added a Trade Ideas for Professionals for money managers. To learn more about the features included in each plan, visit the pricing section on the Trade Ideas website. The company allows consumers to make upgrades and downgrades.
What Are Popular Alternatives to Trade Ideas?
The following list describes pricing for five alternatives to Trade Ideas. Tools similar to Trade Ideas stock screener include the following:
TrendSpider: It has three plans: Advanced, Elite, and Premium. The most popular is the Elite plan at $72.50 per month, $870 if paid annually.
Black Box Stocks: It touts itself as the most user-friendly stock and options trading software. The monthly subscription fee is $79.99, $959 if paid annually.
FinViz Elite: It is an upgrade from the free plan that provides flexibility for traders. The Elite plan subscription is $39.50 per month, $299.50 if paid annually.
Yahoo! Finance: This service provides a flexible screener for stocks, EFTs, and mutual funds. The screener is free.
Scanz: This service provides a News scanner for $79 per month, a trade scanner for $99 per month, and both the News scanner and the trade scanner together for $149 per month. Consumers may add OTC services for an additional $15 per month.
Benzinga Pro: One of the closest competitors to Trade-Ideas due to its dynamic news feed. Benzinga Pro offers three plans: Basic, Essential, and Mentorship. The basic plan costs $99 per month, the Essential plan $177 per month, and the Mentorship costs $347 per month. The most popular plan is the Essential plan.
Does Trade Ideas Have Automatic Renewals? 
Yes. Paid Trade Ideas plans are recurring subscriptions, either monthly or annually. These automatically renew until such time as the consumer cancels them. Consumers may cancel Trade Ideas subscriptions at any time, but the company specifically states it is not responsible for subscriptions that the customer forgets to cancel. Cancellation prior to renewal is the customer's responsibility.
If a consumer on a paid subscription wants to cancel, all they have to do is:
Sign in to their account.
Go to the Account Management section.
Select cancel subscription.
Consumers may cancel at any time. Refunds are only paid if requested within five days of the original purchase.
Avoid Automatic Trade Ideas Renewals With DoNotPay Virtual Credit Card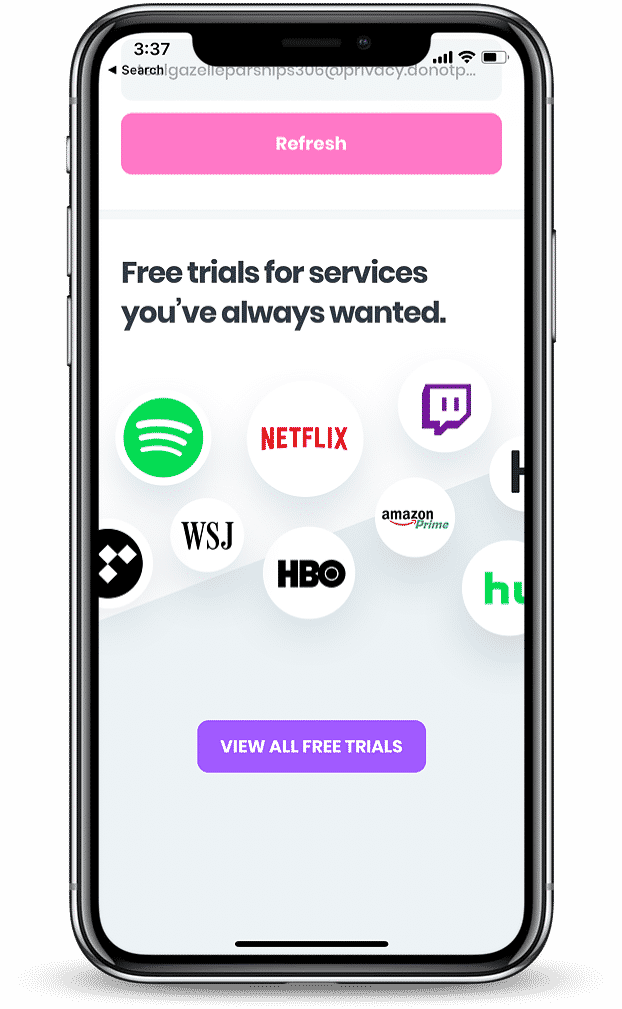 While Trade Ideas does not offer a , many types of businesses do. In order to sign up for a free trial, though, many companies require personal credit card information. They do this because, when the free trial ends, the companies automatically convert the free trial to a paid subscription.
It is an unfortunate practice because many consumers forget to cancel the automatic renewal before the expiration of their free trial. That often results in them stuck with a service they do not want or need. It means that the free trial wasn't really free.
For those businesses that require a credit card in order to obtain the free trial of a product or service, DoNotPay created a free Virtual Credit Card. This is how this amazing feature works:
DoNotPay's Virtual Credit Card feature generates a random number with accompanying credit card information.
Consumers use this Virtual Credit Card to subscribe to any service.
Once the free trial expires, the service cannot charge the consumer for an upgraded subscription because no money relates to the Virtual Credit Card number.
The business then unsubscribes the account automatically.
Get More Money-Saving Solutions From DoNotPay

DoNotPay can help you with almost anything. Check out the following topics:
Visit DoNotPay today and discover how this automated platform can help answer all your consumer questions.