No Resort Fees for Times Square Hotels
Not all New York hotels in the Times Square area charge a resort fee, but for those who do, you can either try to negotiate with them, or take steps to get your hotel fees and surcharges waived. There are dozens of hotels available in the Manhattan area with no resort fee, but it can take some virtual legwork to weed them out. 
Types of Fees Times Square Hotels May Charge
It's not uncommon to be overcharged on a hotel bill, or for hotel guests to be shocked by unexpected charges on their bills. In fact, the hotel and lodging industry collects billions of dollars every year through fees and surcharges. Among the more common charges you might find are:
Wifi fee
Parking fee  (particularly in a busy location like Manhattan)
Mini bar fee
Restaurant fee
Other service fees include
Early/Late check in/out fees
Spa fees
Gratuity for services like spa, housekeeping, or restaurant services.
You can usually try to negotiate these hotel charges with the front desk or manager, but you should try to read the fine print when booking your hotel room so you're not surprised when the bill comes.
Why Do Hotels Make You Pay A Resort Fee?
A resort fee is a rather underhanded way for hotels and resorts to advertise their accommodations at a lower price, but still bring in a higher amount. 
Simply put, a resort fee is an added way for hotels to make money. You can refuse to pay a resort fee - which is practiced mostly by U.S. resorts and hotels - but you might not be able to book the room, if you do.
The best way to avoid them, is to check and see which motels in the Manhattan area offer rooms without hidden fees or resort fees. Tripadvisor has a list of over 200 Manhattan hotels that do not charge resort fees (as well as almost 200 that do). Be advised, however, that you should double-check as policies change so some of them may have started collecting resort fees.
The table below shows some frequently asked questions and the answers you are looking for.
Question
Answer
Can I Refuse to Pay A Times Square Hotel Resort Fee?
You can dispute a resort fee either through your credit card company, or file a complaint to the New York Attorney General. This doesn't mean you will not be charged the fee, but if they require you to pay it, and you do pay it, you might be able to get the money refunded.
How to Ask for a Lower Hotel Rate in Times Square

If you're booking directly online with the hotel, ask if you can get a lower rate since you're not going through a travel agency or travel site. If you're not able to get a lower room rate, you might be able to ask the manager to negotiate on other rates, to lower your overall bill.
You should always try to be polite and professional when dealing with hotel managers and employees because they will be more inclined to assist you if you're approachable and friendly. If you're not able to get your room rate lowered, you can also ask if they have other rooms available within your price range.
You can also augment your hotel room rate with freebies. Ask the manager if they can give you a break on other hotel amenities like the gym, spa, restaurant, or a complimentary bottle of wine, for example.
5 Tips to Pay Less for Your Times Square Hotel Stay
Times Square is one of the world's most popular tourist destinations. When it comes to travel and tourism, the greatest expenses are usually transportation and accommodations. Thankfully, there are some things you can do to try to lower your hotel room bill.
By the evening time, most hotels are aware of their bookings and will be more likely to offer you a better deal, so they can get more bookings for the day.
Using online websites like Coupons.com or Retailmenot.com sometimes offer great savings for hotel rooms, as well as other activities in the Manhattan area.
Hotel restaurants and bars are typically more expensive than eating out. Take some of your time in Times Square to discover new, unique places to eat and drink, and buy your food from a local deli or restaurant, rather than the hotel one. Conversely, you might be able to use some tips and tricks to get hotel freebies.
Use Loyalty Points/Rewards
You can sign up for loyalty programs or use your credit card travel points to lower your overall bill.
Go During Less Busy Seasons
Prices often fluctuate based on seasons so consider visiting New York during times when fewer tourists are likely to be there than, say, New Years Eve, or the summertime.
Next Steps To Not Pay Your Times Square Resort Fee If You Can't Do It On Your Own
Resort fees are sometimes quite expensive, ranging from as low as $20 per night up to as much as $65 and higher in vacation spots. If you've tried to get your resort fee waived and had no luck, you can still file a claim quickly and easily with DoNotPay.
All you have to do is:
Go to the Hotel Bill Negotiations product on DoNotPay.
Answer a few questions about your hotel bill, which charges you want to have refunded, and the details of your reservation.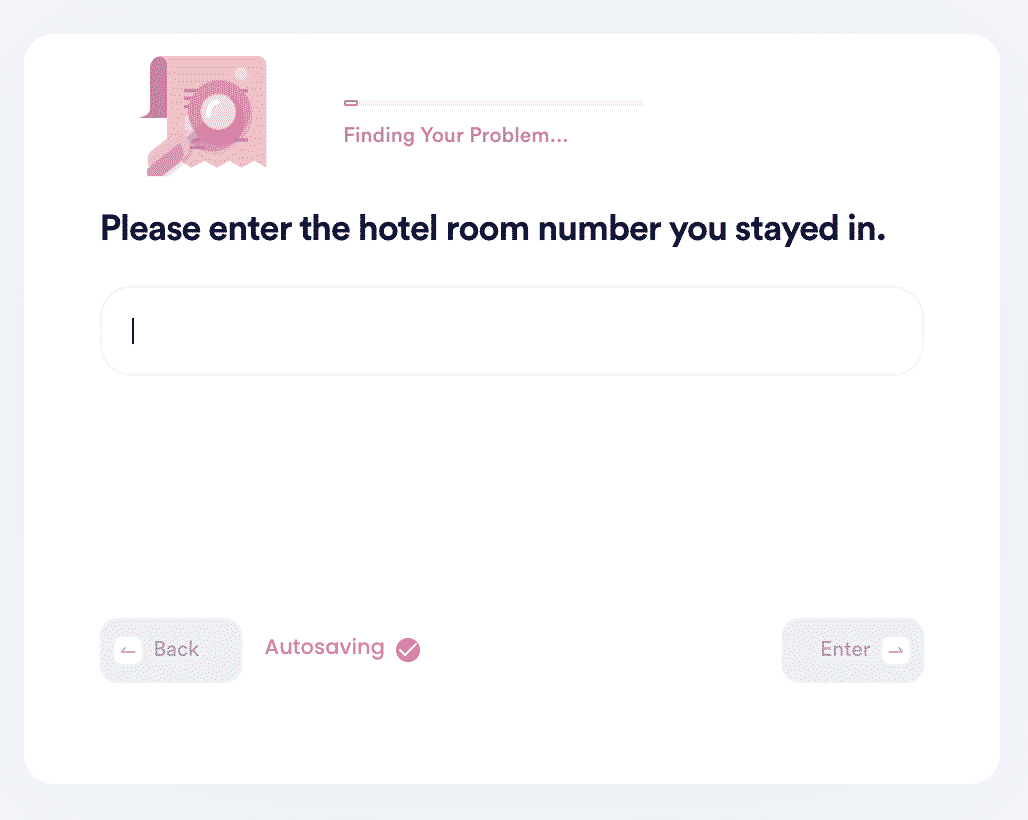 Tell us whether this is for a past reservation or you're still at the hotel (this helps us decide whether negotiation or chargeback is a better option for your case).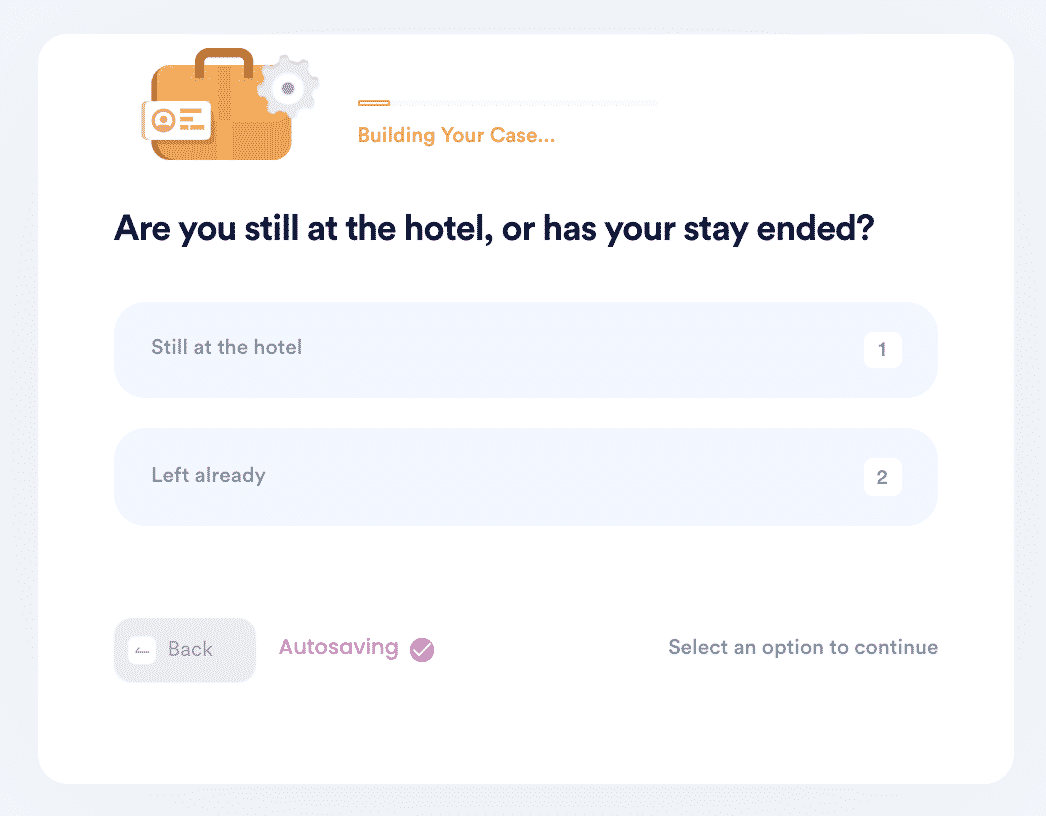 Choose whether you want us to contact the front desk or general manager (if you've already tried contacting the front desk already).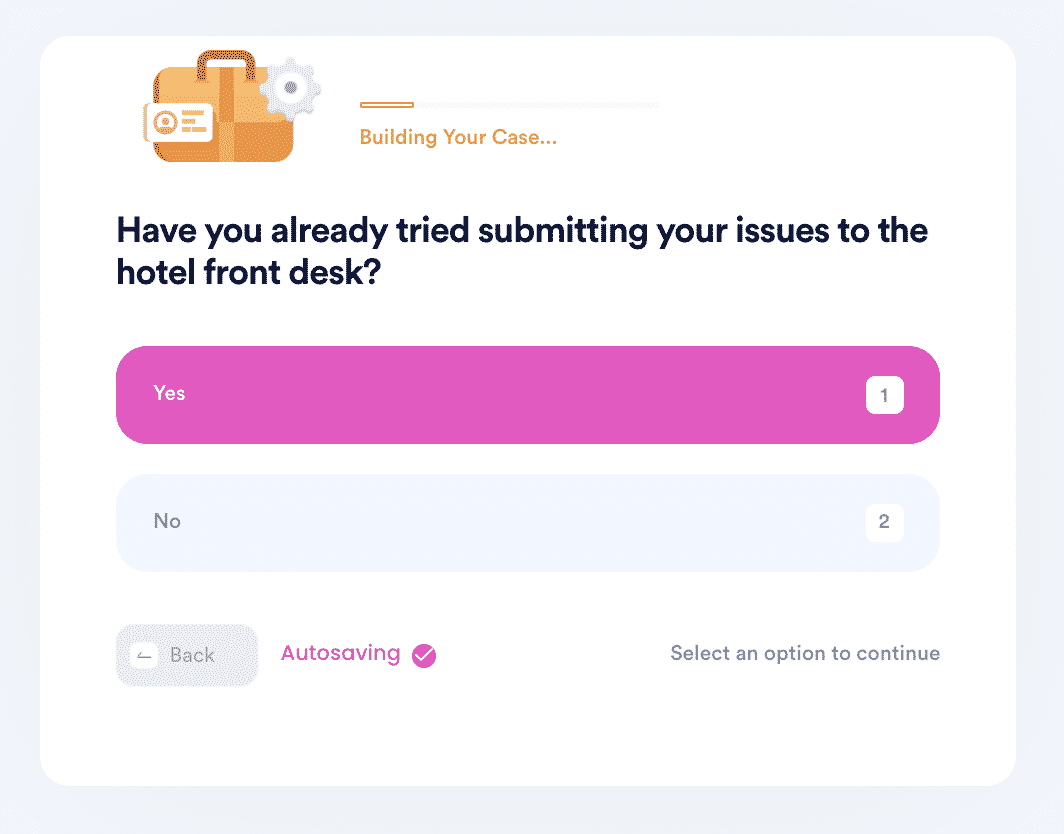 And that's it! DoNotPay will draft a demand letter with your refund request and send it to the front desk or general manager. You will hear back from them directly with more details regarding your request.