Can You Opt-Out of Paying Las Vegas Resort Fees?
Resort fees can be expensive, especially in a city like Las Vegas in Nevada. Hotels will often try to overcharge you by hiding some of their fees and "accidentally" charging you for complimentary services. Can you refuse to pay these resort fees in Las Vegas though?
DoNotPay can help you get rid of all these hidden fees and services you didn't intend to pay for. While you can call the hotel yourself or report the hotel to the Better Business Bureau, it's much easier to go through the process with DoNotPay. They can automate the whole process for you and keep you from dealing with unfriendly or unwilling staff members.
Can I Refuse to Pay Las Vegas Resort Fees?
Believe it or not, resort fees are actually illegal in the state of Nevada. This doesn't stop resorts from tacking on the fees as part of a scam though. Many people out of state likely won't know about the legality of the fees, and so often won't question it. People who know about the law and resort fees throughout Las Vegas tend to turn to hotels, or AirBNBs, that don't charge these illegal fees. So, in conclusion, since the resort fees are illegal, you can refuse to and do not have to pay Las Vegas resort fees.
How to Get Las Vegas Resort Fees Waived
Getting resort fees waived at a Las Vegas hotel can be tricky, even if the charge is illegal. The easiest way to not pay resort fees is to simply not stay at a hotel that charges any. Many hotels and travel sites will have some of the associated fees listed under each hotel, and this includes resort fees.
If you choose to stay at a hotel in Las Vegas that has resort fees, here are a few things you can try to get out of paying them:
Just refuse to pay the resort fees. Since the charge is illegal, you're not obligated to pay it, though this method can be tricky when the hotel already has your card on file.
Try negotiating the bill with the front desk. If you're polite and explain your reasoning, they may be willing to waive the fee for you.
If the above doesn't work, you may want to escalate your complaint to the general manager of the hotel.
Threaten to report the hotel to the Better Business Bureau for charging illegal resort fees in Nevada.
How to Get Las Vegas Resort Fees Waived On Your Own
A hotel waiving resort fees isn't common in Las Vegas. It might be illegal, but that doesn't mean the hotel will go out of their way to keep you from reporting them to the state for scamming their guests.
To get Las Vegas resort fees waived on your own:
Mention to the front desk that resort fees are illegal in the entire state of Nevada and that you aren't going to pay them.
If necessary, escalate the issue to the general manager.
Threaten to report the hotel to the Better Business Bureau.
If none of the above works, you can try disputing the charge with your card company.
It's definitely not easy to get a resort fee waived. Most hotels are trying to get their money's worth out of you, especially if you're not using all of their services. Even if you are, those services tend to be another extra charge on your bill.
Get Las Vegas Resort Fees Waived with the Help of DoNotPay
DoNotPay can do almost anything, and that includes removing those pesky resort fees from your hotel bill. It's a lot easier to go through DoNotPay instead of trying to get the fees waived on your own.
How to waive your resort fees using DoNotPay:
If you want to get your resort fees waived but don't know where to start, DoNotPay has you covered in 4 easy steps:
1. Go to the Hotel Bill Negotiations product on DoNotPay.
2. Answer a few questions about your hotel bill, which charges you want to have refunded, and the details of your reservation.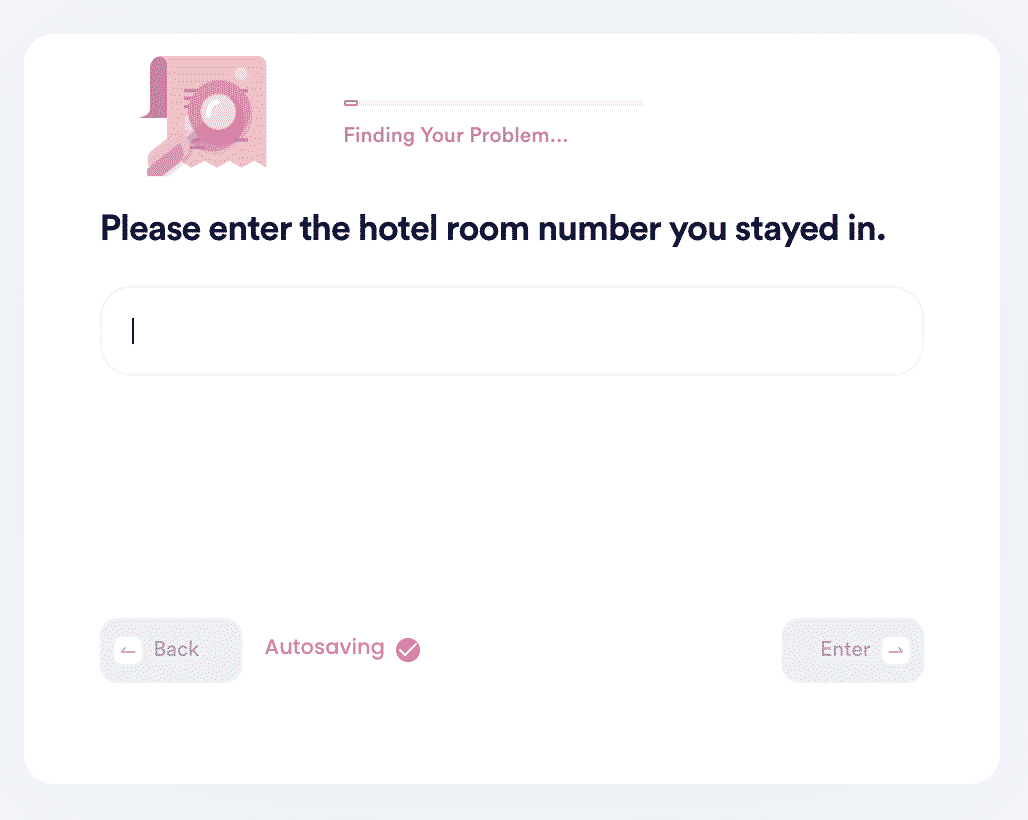 3. Tell us whether this is for a past reservation or you're still at the hotel (this helps us decide whether negotiation or chargeback is a better option for your case).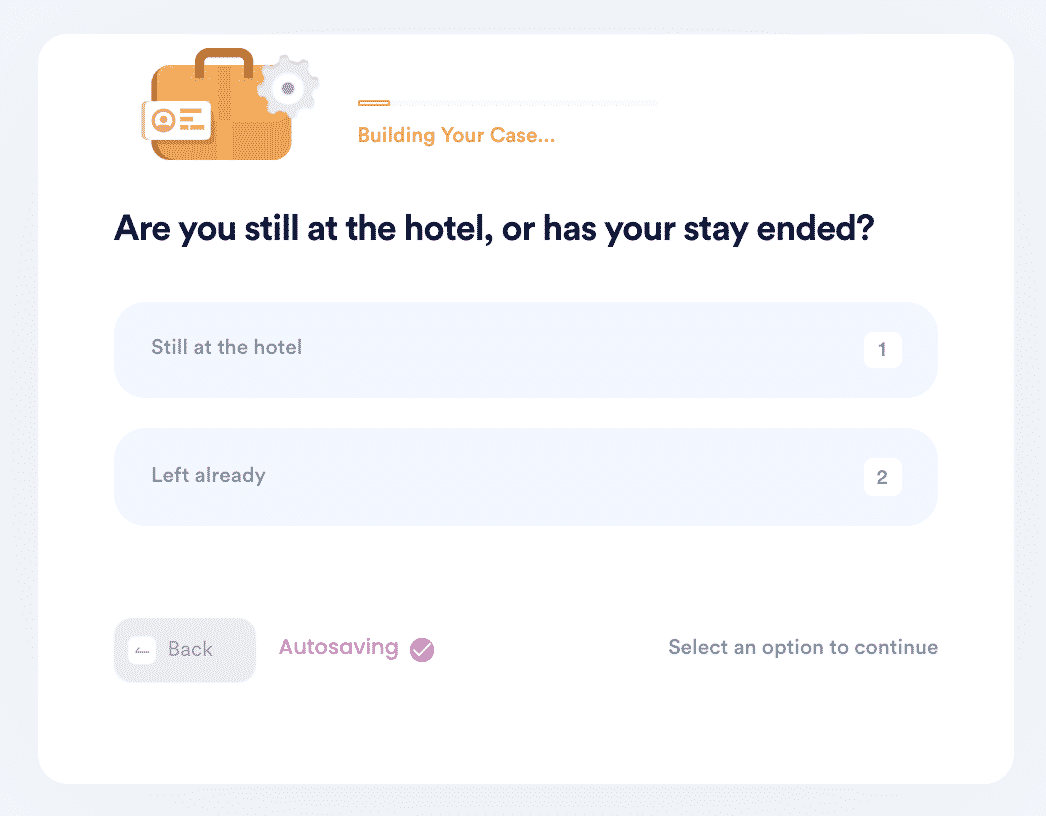 4. Choose whether you want us to contact the front desk or general manager (if you've already tried contacting the front desk already).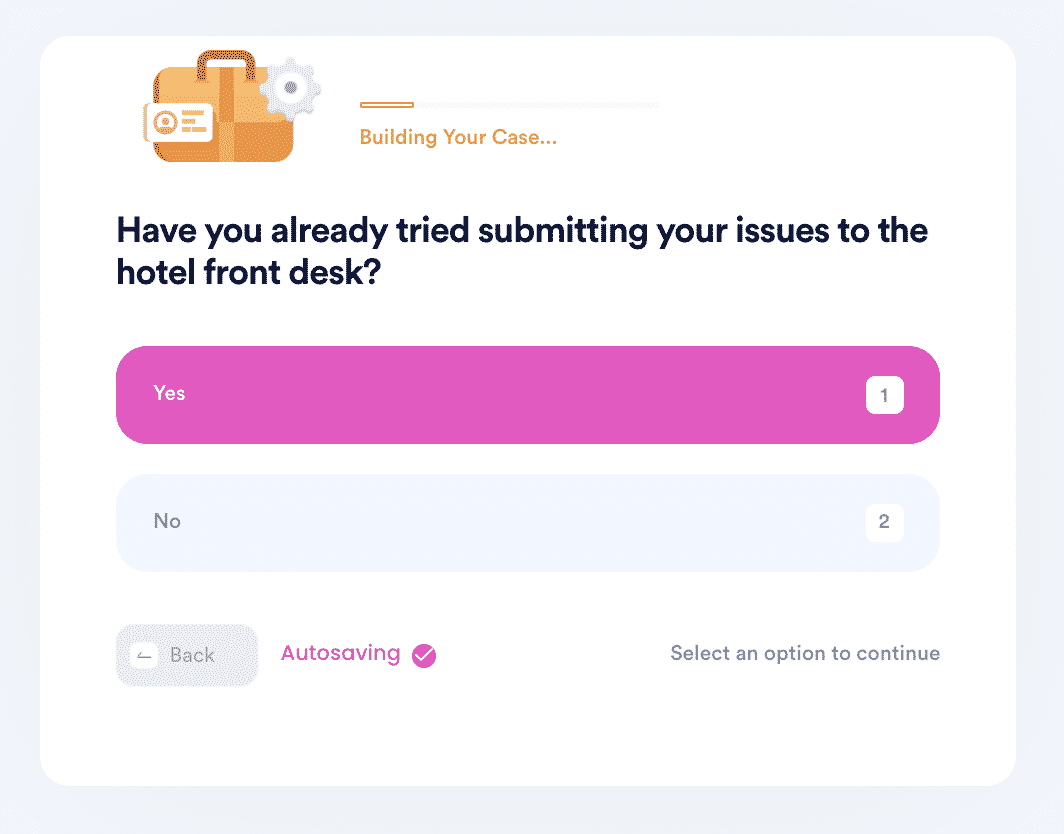 It really is that easy! DoNotPay will do everything they can to get you the waiver or refund that you deserve.
Why Use DoNotPay to Get Your Las Vegas Resort Fees Waived
DoNotPay is the easiest way of getting anything done, whether your issue is a legal one or an everyday problem, such as forgetting a password.
| | |
| --- | --- |
| Fast | You don't have to spend hours arguing with the front desk or on the phone with your credit card company trying to get the fee removed. |
| Easy | You don't have to try and keep escalating the problem further . |
| Successful | You can rest assured knowing we'll make the best case for you. |
DoNotPay Works Across All Hotels with the Click of a Button
Not only can DoNotPay help you get resort fees waived in Las Vegas, but they can also help with:
What Else Can DoNotPay Do?
DoNotPay can do a lot of things. The site is essentially an online lawyer, so you can rest assured when any issue you have is within their hands. Aside from helping you waive resort fees, DoNotPay can create passport photos, help file a complaint, or help you get a tourist visa. With such an easy-to-use and helpful website, you shouldn't miss out on the perfect opportunity to take advantage of them.