How to Get Your Hotel Pet Fees Waived the Easy Way
As a pet lover, you'll agree that leaving your furry friend behind is one of the hardest things you can do when traveling. After all, what better way to spend your getaway than with your best friend, right? Unfortunately, if you plan on staying in a hotel, this privilege comes at a small cost in the name of hotel pet fees.
Like most other resort fees you may incur, the pet fees you're charged might seem small at first, but in the long run, it can make your stay significantly more expensive.
So, the question remains, can you refuse to pay resort fees? And what can you do exactly to waive hotel fees and surcharges?
Well, there are a few ways you can negotiate hotel pet fees and have them waived or reduced. However, most hotels have such policies set in stone, making it impossible to work around. In this article, we will show you how you can have your hotel pet fees waived the easy way using DoNotPay, an intelligent AI uniquely designed to do everything for you so you can enjoy your vacation stress-free.
Why Do Hotels Make You Pay for Pet Fees?
Pet fees are actually a common hotel fee charged in hotels that allow pets. Typically, it will be a fair sum ranging between $10-$20 per pet and is meant to provide staff the resources to clean the room after your pet.
However, with the rise of pet travel, some hotels are taking advantage of this to boost their revenue. You'll find them charging as high as $50-$100 per night for each pet, which is exorbitant, to say the least. If you are looking to get your pet fees waived, DoNotPay has you covered.
Can I Refuse to Pay Hotel Pet Fees?
The short answer is no. As we've seen, hotel pet fees are standard among pet-friendly hotels. Usually, it will be a mandatory cost charged as soon as you indicate that you'll be harboring a pet in your hotel room. 
Still, depending on the situation, there is room for negotiating the fees based on certain aspects of the hotel's policy.
How to Ask For a Lower Hotel Pet Fee by Yourself
The easiest way to get your hotel pet fee lowered is to make a polite request. This way, the staff would be more receptive or open to negotiating. Depending on your stay period, or loyalty to the hotel, they might be inclined to discount the pet fee or waive it all the same.
To make your request:
Start by researching the hotel's policy on pets and pet fees. You will usually find this on the hotel's website.
Gather proof that you are a guest of the hotel or that you've made a reservation and plan on staying for a certain time period.
Send an email to the customer service, explaining the nature of your pet and that you would like your pet fees waived.
Wait for a response. You should get feedback within a day or two.
While it might seem straightforward, it is quite hard to get your hotel pet fees waived just on request. Most large hotels will need more information about your dog, its size, and evidence that your pet is well-behaved (based on your previous stay in the hotel).
With DoNotPay, you stand a better chance at getting your hotel pet fee waived, regardless of your history with the hotel. We know the right buttons to push to help you get away with not paying the pet hotel fee.
How DoNotPay Can Help You Get Your Hotel Pet Fee Waived Quickly
DoNotPay is an intelligent AI designed to handle all kinds of online applications, including claims, refunds, and waiving of resort fees. All you need to do is fill in a few details online, and we will make the application on your behalf. We shall follow up with the relevant authorities to make sure you get satisfactory results.
How to Lower Your Hotel Pet Fees Using DoNotPay
Using the DoNotPay app is pretty straightforward. It all falls down to 4 simple steps:
1. Go to the Hotel Bill Negotiations product on DoNotPay.
2. Answer a few questions about your hotel bill, which charges you want to have refunded, and the details of your reservation.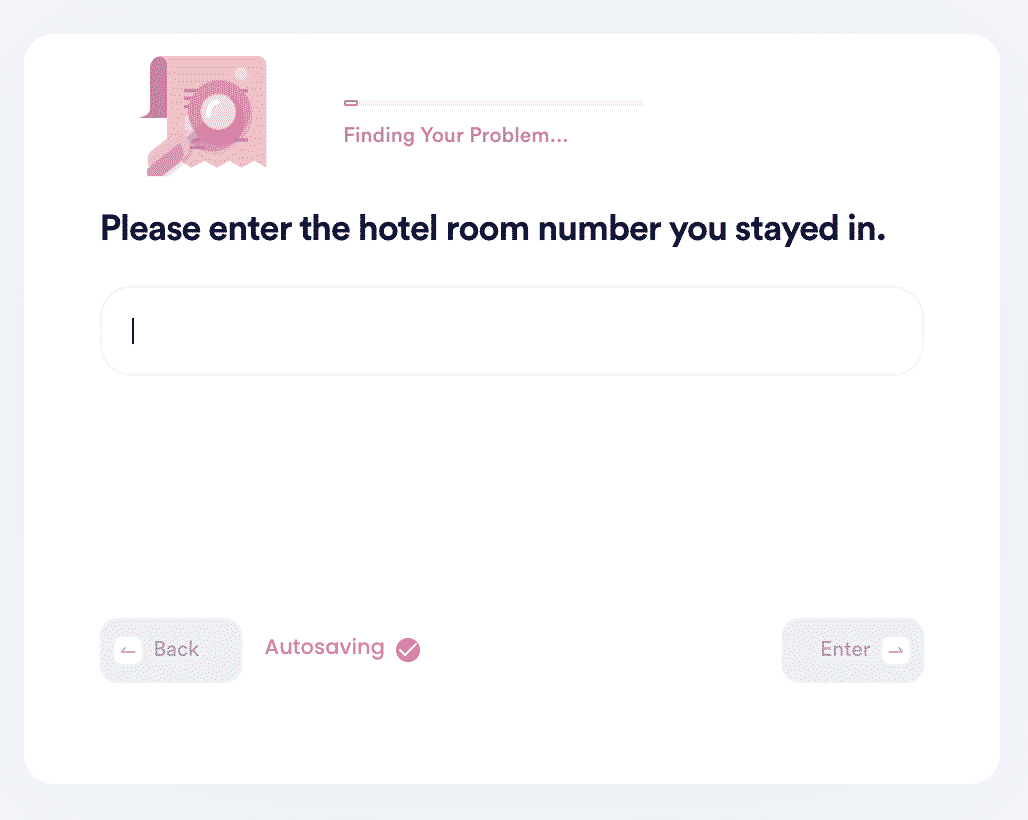 3. Tell us whether this is for a past reservation or you're still at the hotel (this helps us decide whether negotiation or chargeback is a better option for your case).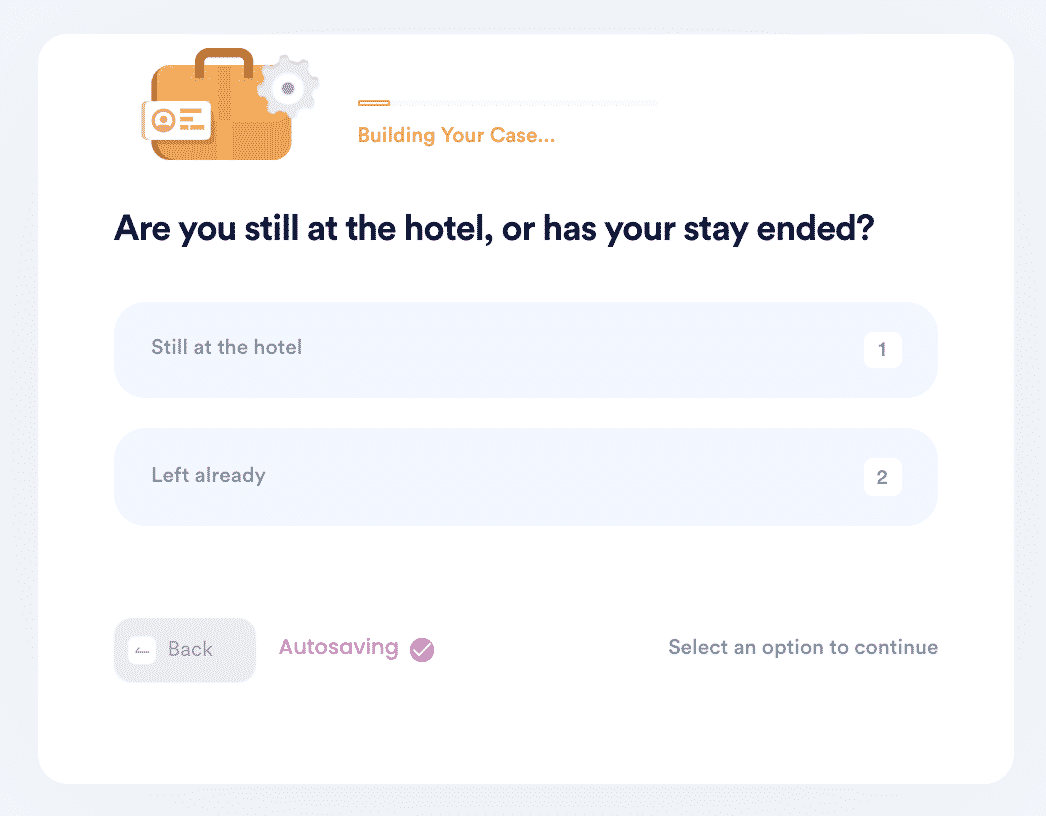 4. Choose whether you want us to contact the front desk or general manager (if you've already tried contacting the front desk already).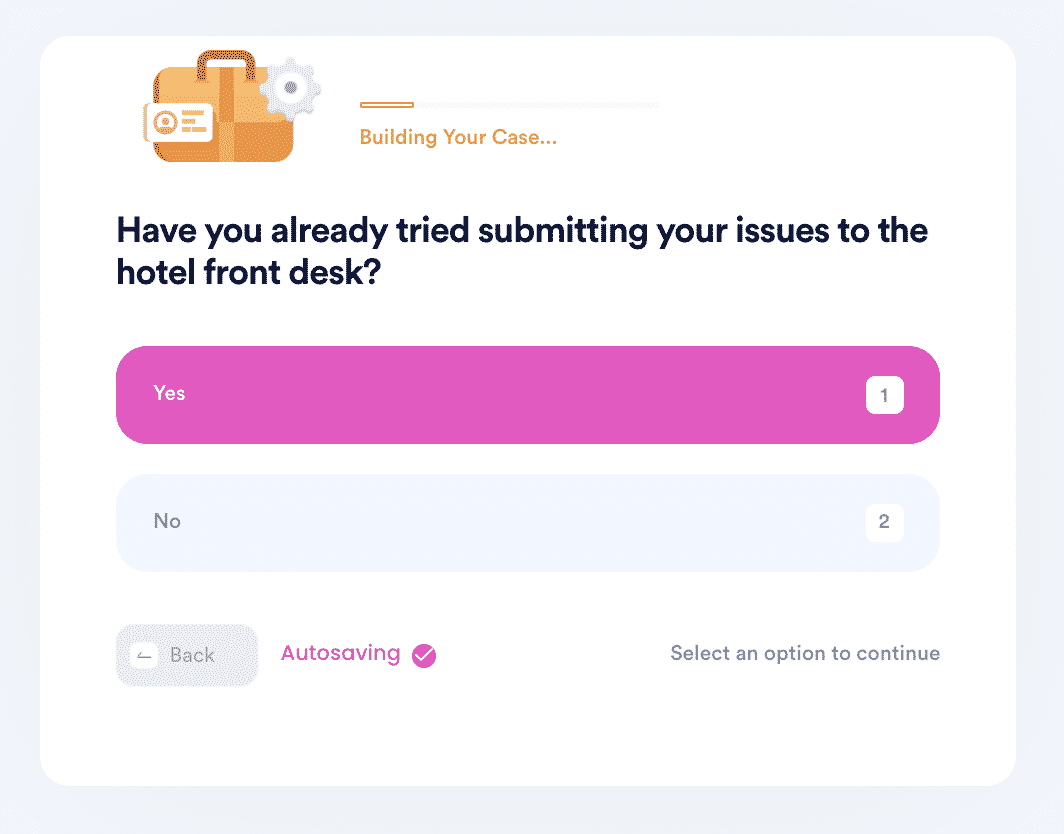 Why Use DoNotPay
DoNotPay is:
Fast - You can get your hotel fees waived in minutes.
Easy to use - You only need to follow 4 simple steps.
Successful - DoNotPay has proven effective in helping thousands of users get their hotel fees waived.
It's not just pet-related matters, either; DoNotPay can also help organize other issues during your travels. It works across all entities and hotels, and will effortlessly provide answers and solutions to questions such as:
What Else Can DoNotPay Do to Help You?
Getting your hotel pet fee waived is only one of the many things DoNotPay can assist with. Our bot can help with many other pet-related issues such as:
Use DoNotPay Today
As a traveler, you want to use every opportunity to cut down your costs. This can not only extend your travel period but will also ensure that you have a few extra bucks to spare for more fun.
DoNotPay is purposely intended for anyone wishing to do just that. Rather than going through the lengthy process of negotiating for waived costs on your own, simply sign up and make the application with us online, and let us handle the rest.