Can You Negotiate Hotel Prices?
You spent a little more than you planned to on your vacation, and now you're wondering if can you negotiate hotel prices. Fortunately, negotiating lower hotel prices is possible. However, you have your work cut out for you if you don't negotiate before you book the hotel.
In this comprehensive guide, we're taking a closer look at how to get a lower price on a hotel room on your own. Then, we'll delineate exactly how DoNotPay can help you negotiate a lower hotel price on your behalf quickly, easily, and successfully.
Are You Wondering How You Can Negotiate Hotel Prices?
If you're wondering, can I ask a hotel to waive fees owed, the answer is yes. Remember, it is easier if you negotiate the price of the hotel before you pay for it. However, there are steps you can take to lower your rate after you have paid the bill.
Complain About Your Room
Hotels often offer discounted rooms that require maintenance. If the floor in your room was dirty, the coffee maker was broken, or something else wasn't right, let the front desk know. The front desk clerk may discount your room.
Ask for a Complimentary Upgrade
If you notice something wrong with your room, you can also ask for a complimentary upgrade.
How to Negotiate the Price of Your Hotel in Advance
Here's how to negotiate the price of your hotel in advance:
Don't book during peak times (don't try to get a hotel room in NYC on NYE, and don't try to get a hotel in Tuscaloosa on a Friday or Saturday night during football season)
Book your stay well in advance. The closer you are to your trip date when you reserve your hotel, the more likely it is to be at or near capacity.
Ask if you can get a discount for booking with the hotel directly. Hotels pay commissions to third parties for hotel reservations.
Next Steps for If You Can't Do It Yourself
Spend Credit Card Points
One way you can erase parking fees is to spend credit card points to pay your parking fees for you. That said, this method isn't ideal, because you could have used those points on something you would enjoy more.
Ask About Your Elite Status
If you're an Elite member of the hotel you're staying in, ask the front desk if they can waive your parking fees to keep you happy. If your request is rejected, kick your request up to management if you can find the local number for the hotel you're staying in.
It is unlikely that calling the corporate number for the hotel will get you anywhere. Put another way, if there is no manager onsite, you should call the hotel later. However, this hotel hack is much more likely to work if the number you are calling has a local area code rather than an 800 area code.
Why Do Hotels Charge Parking Fees?
The bottom line is that hotels charge parking fees because they can. In some cases, hotels own the parking lot or parking garage and can absolutely choose not to charge for parking. However, they know that paying for a parking spot will probably not be a dealbreaker for someone looking for a warm room for the night. Charging a parking fee simply puts more money in their pocket.
Sometimes, hotels don't own the parking spaces and have to charge for parking to pay the third party that owns the parking spaces. However, you can still ask politely for the parking fee to be waived. It is better for the hotel to eat the cost of the parking to get your business for the night, and waiving the fee may turn you into a loyal customer to the brand.
How Can You Negotiate Hotel Prices with the help of DoNotPay?
Follow the four simple steps below to negotiate your hotel rates with DoNotPay:
1. Go to the Hotel Bill Negotiations product on DoNotPay.
2. Answer a few questions about your hotel bill, which charges you want to have refunded, and the details of your reservation.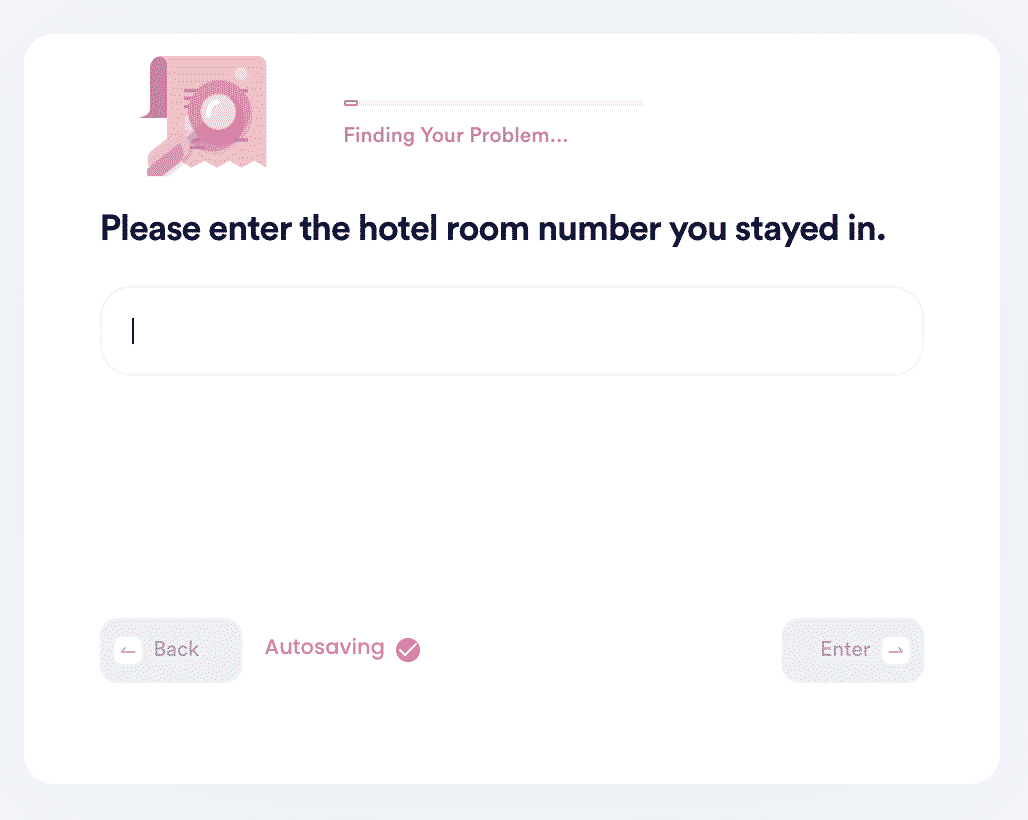 3. Tell us whether this is for a past reservation or you're still at the hotel (this helps us decide whether negotiation or chargeback is a better option for your case).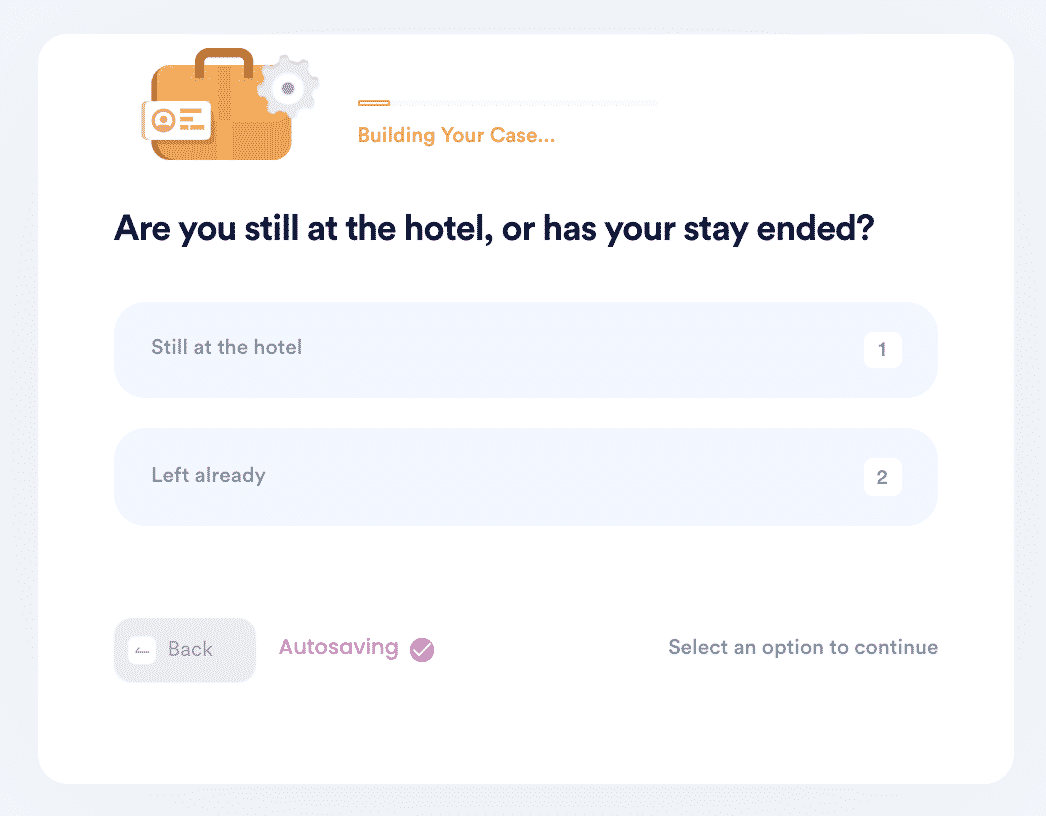 4. Choose whether you want us to contact the front desk or general manager (if you've already tried contacting the front desk already).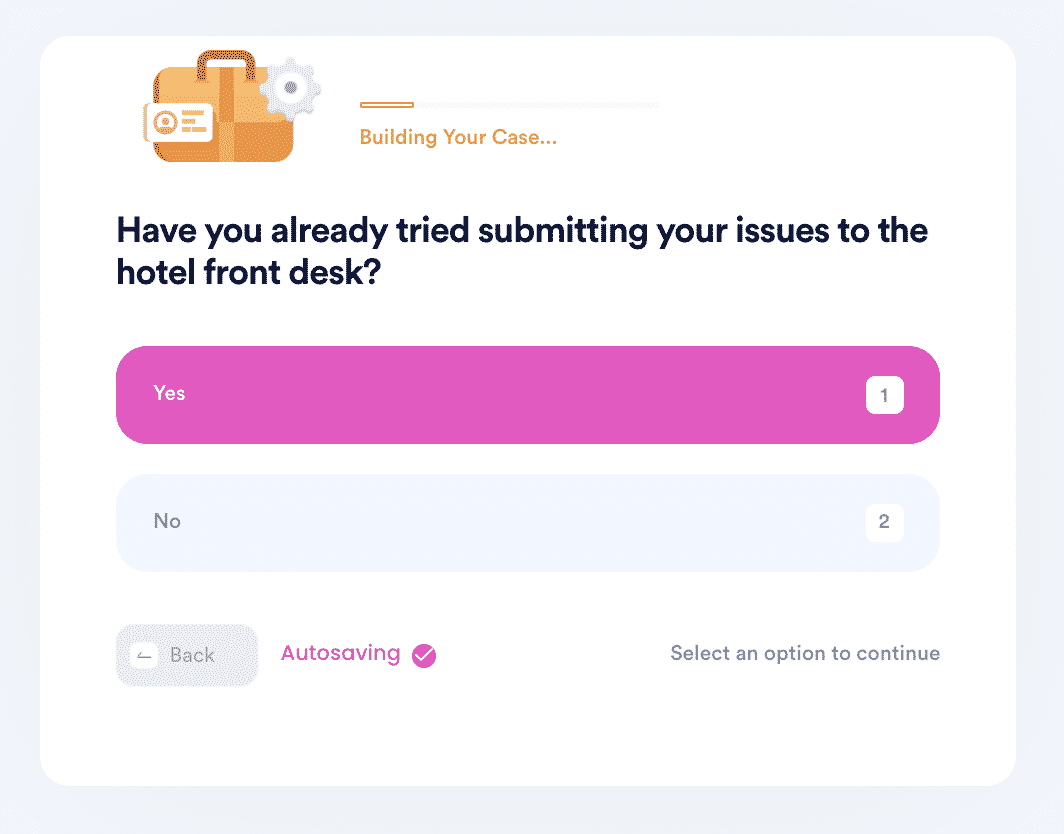 Why Use DoNotPay to Negotiate Hotel Prices
You should turn to DoNotPay for hotel price negotiations because it is fast, easy, and successful. Here's a closer look at what you can expect when you choose DNP:
Fast - It only takes a couple of minutes to use DNP to negotiate your hotel prices. If you tried to negotiate the price yourself, you could spend hours on hold only to discover that you are put into contact with the wrong person.
Easy - With DoNotPay, you can negotiate the price of your hotel in only four simple steps. Even better, we walk you through each clear, concise step. There is no guesswork when it comes to lowering the price of your hotel with DoNotPay.
Successful - You can rest assured that you will get a reduced rate when you go through DoNotPay.
DoNotPay Works Across All Hotels with the Click of a Button
Whether you're staying at a Microtel in Hoover, AL or The Venitian Resort Las Vegas, DNP can help you negotiate the cost of your stay. Here are some examples of what DoNotPay can do for you:
What Else Can DoNotPay Do?
When on a vacation or business trip there are many instances where DoNotPay can help you: