Can I Ask a Hotel to Waive Fees Owed?
Staying in a hotel is a nice experience, but it can also be expensive. If you're not careful, you can easily rack up a hefty bill on hotel fees and surcharges - and that's before the extras like mini-bar service, valet service, resort fees, and in-room entertainment. The costs for these add-ons can be hefty, and you might not even know what they are until it's too late.
In most cases, hotels have hidden fees that push your bills very high. But is there a way to negotiate the hotel bill, so you don't have to pay the total amount? Fortunately, you can ask a hotel to waive the fees you owe them, and there are steps you can take to avoid racking up extra hidden charges. Read on to learn how you can use DoNotPay to negotiate a hotel bill.
The Odds of Getting a Lower Bill on Your Own
Getting a lower bill from a hotel is not easy - only a small percentage of people successfully get fees waived. Before you go through the hassle of negotiating, it's essential to understand your chances of succeeding. Unfortunately, the chances of actually getting a lower bill without any help are quite slim.
Hotels are often not very flexible regarding fees, and you will have to be pretty persuasive to convince them that they are wrong. You can go to the front desk or ask for a manager, which can be incredibly time-consuming. You can also lodge your complaint to the manager in writing, but most complaints are ignored. Of course, not all managers are willing to help you.
Tips to Pay Less for Your Hotel Stay
While it's easy to book a hotel room, not everyone knows how to save big on their stay. Here are a few tips to pay less for your hotel room without having to haggle with the front desk:
| | |
| --- | --- |
| Look for hotels that don't charge resort fees | These pesky fees can add up to $25 or more a night, so it's crucial to find a hotel that doesn't have them. |
| Book directly with the hotel | You can avoid third-party charges that might be added later by booking with the hotel directly. |
| Stay longer | Hotels often offer discounts for people who stay for more than one night. |
| Look for special deals | Many hotels have promotional discounts that allow you to stay for less than their normal rate. |
| Try to avoid mini-bars and in-room entertainment | These services come with a hefty price tag, and you're better off just buying what you need outside the hotel. |
| Check for package deals | Some hotels offer package deals that can save you a lot of money. The more amenities included, the better. |
How to Ask a Hotel to Waive Fees Owed on Your Own
Double charges, overcharges, surprise fees - these can all quickly add up during a hotel stay. If you're not careful, you might find yourself owing the hotel more money than it will take to pay for another night. Luckily there is a way you can negotiate hotel prices on your own.
Contact the front desk either by phone or in person.
Explain why you feel the bill is incorrect and that you would like to have the fees waived.
Point out charges you are concerned with and provide evidence to support your case (e.g., a printed copy of the bill, photos of your room).
If the front desk doesn't help, you can escalate the matter to the hotel's general manager. You can also threaten to report the hotel to the Better Business Bureau for deceptive practices.
Negotiating hotel fees such as parking fee waivers can be pretty tricky on your own, especially if you don't know how to do it. It's a lengthy, time-consuming process that can cut a large chunk of your vacation time. That's where DoNotPay comes in.
DoNotPay can help you get a lower hotel bill without having to make trips to the front desk or speak to anyone on the phone. You only need to answer a few questions about the hotel bill and the errors, and DoNotPay will craft a demand letter on your behalf and send it to the hotel's front desk or general manager requesting a refund.
Automating Hotel Fees Waiver With the Help of DoNotPay
DoNotPay offers a convenient way to ask for a hotel fees waiver without having to spend hours doing it on your own. You won't even have to explain your complaint, wait for the manager to review your bill, or negotiate a refund in person. Just a few clicks and your case will be in good hands.
How to Lower Your Hotel Bill Using DoNotPay:
If you want to lower your hotel bill but don't know where to start, DoNotPay has you covered in four easy steps:
1. Go to the Hotel Bill Negotiations product on DoNotPay.
2. Answer a few questions about your hotel bill, which charges you want to have refunded, and the details of your reservation.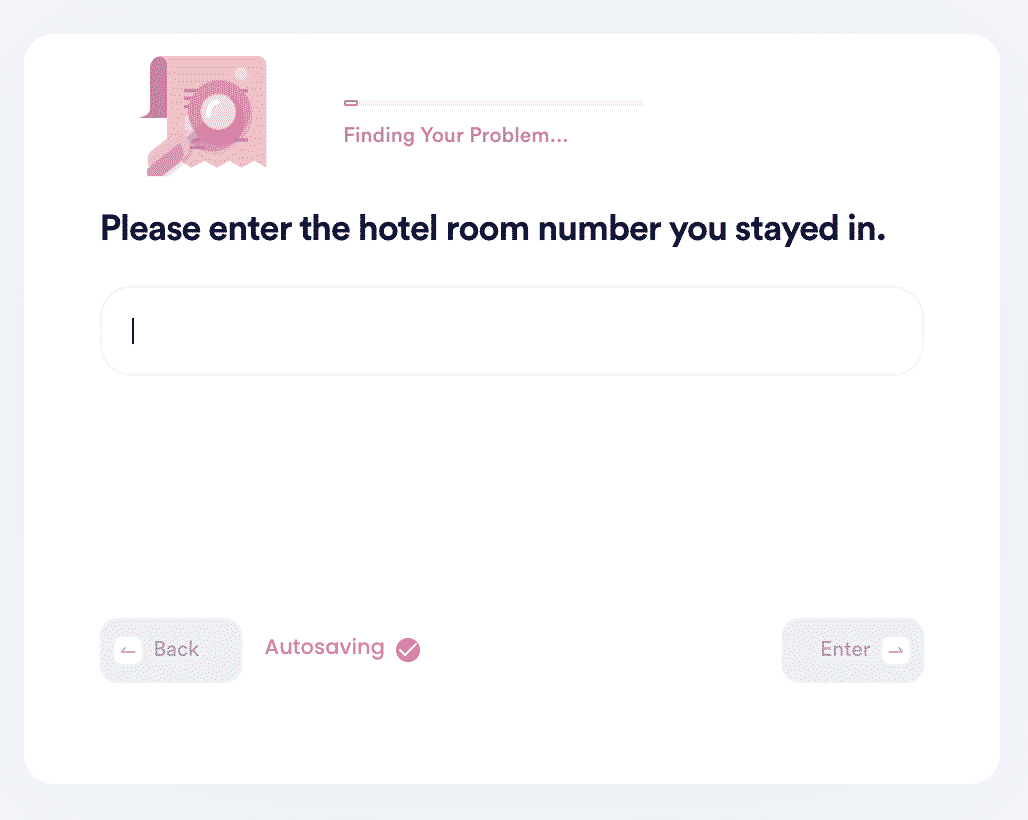 3. Tell us whether this is for a past reservation or you're still at the hotel (this helps us decide whether negotiation or chargeback is a better option for your case).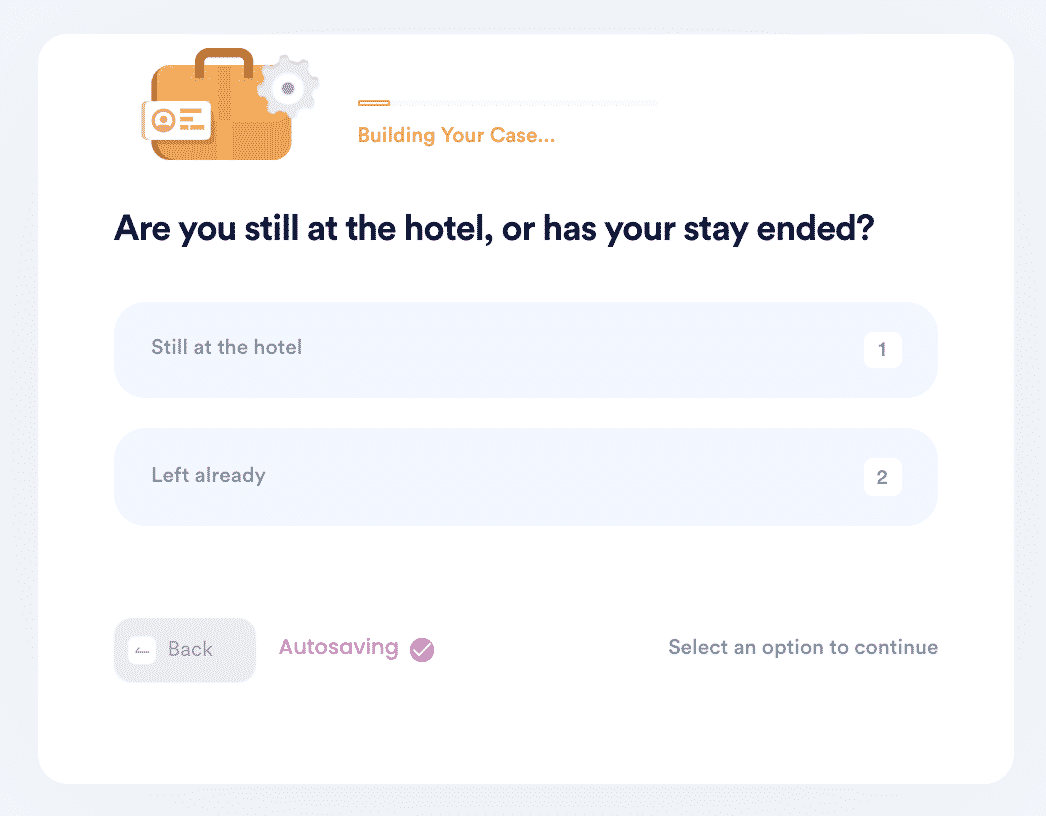 4. Choose whether you want us to contact the front desk or general manager (if you've already tried contacting the front desk already).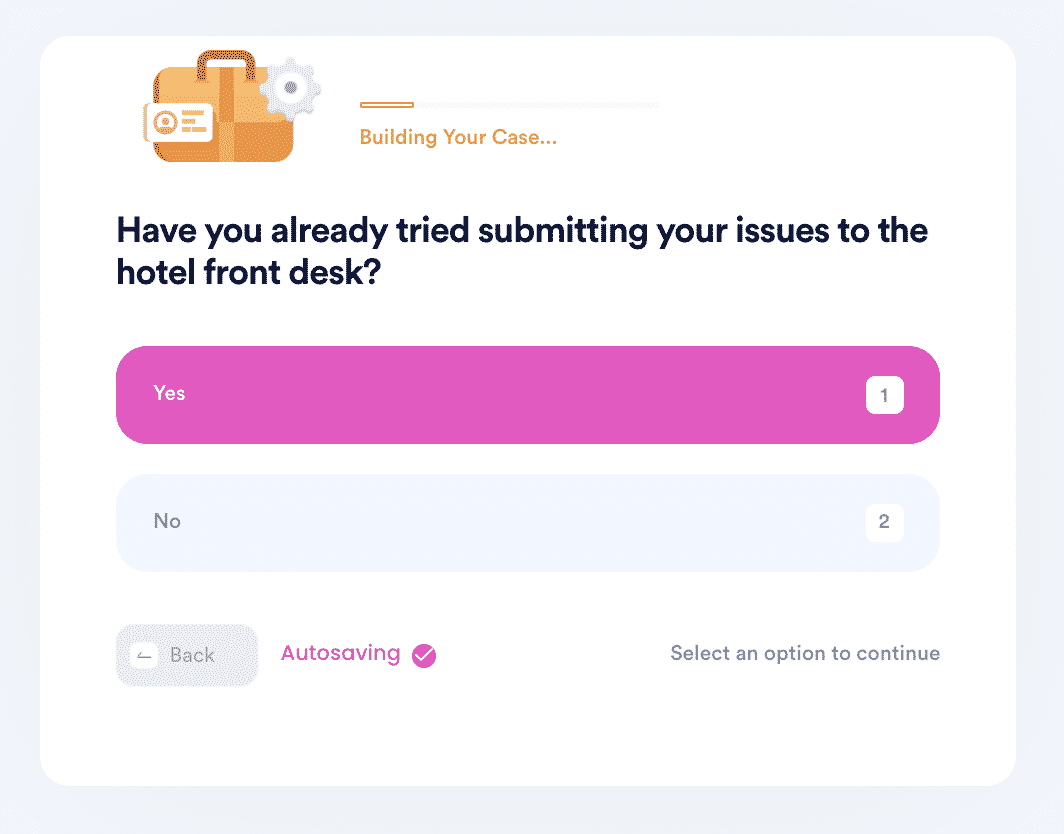 Why Use DoNotPay to Negotiate Lower Hotel Fees
Some of the benefits of leveraging DoNotPay services are:
It's Fast–No need to spend hours negotiating your hotel bill. DoNotPay will do it automatically and as fast as possible.
It's Easy–You don't need to struggle filling tedious forms or making phone calls. Just answer a few questions, and DoNotPay will do all the work for you.
It's Reliable–DoNotPay has helped countless customers get a reduction of their hotel bills. Rest assured, we shall replicate the same for you.
What Else Can DoNotPay Do?
Negotiating hotel fees is just one of many things DoNotPay can help you with. Other issues DoNotPay can help you solve include: