How to Get Your Hotel Cancellation Fee Waived
Sometimes things happen. You plan to take a vacation, but something comes up, and you have to cancel your trip. That means you have to cancel your flight and your hotel.
Many hotels charge a fee if you cancel your reservation. Cancellation fees vary depending on the hotel booking cancellation policy.
You may be able to get your hotel cancellation fee waived by negotiating with the hotel manager, but this can take time and can be highly frustrating. That's why you should let DoNotPay arrange to have your cancellation fee waived on your behalf.
Why Do Hotels Charge a Cancellation Fee?
If you cancel your reservation within a specific time period, hotels will typically charge a fee. For example, if you cancel between 24 and 48 hours before check-in, you'll probably be charged a cancellation fee for your hotel. Every hotel has its own policy that specifies when a fee is charged and how much you will pay.
Can I Refuse to Pay a Hotel Cancellation Fee?
Under consumer law, businesses, including hotels, can charge a fee if you cancel before you use their services, as long as their terms are fair. Companies are entitled to ask customers to pay a fee if they cancel, or to keep some of an upfront deposit to cover their losses. However, the amount they keep must be proportionate to what they are losing due to the cancellation.
How to Avoid a Hotel Cancellation Fee
The easiest way to avoid paying a hotel cancellation fee is to get traveler's insurance. Travel insurance can protect you from a hotel cancellation penalty. If you have to cancel your trip for any covered reason, you'll get your money back.
Unfortunately, not all traveler's insurance is the same; you need to study each policy before you decide to purchase. Of course, you may decide that traveler's insurance is not something you want to buy. The choice may depend on how often you travel.
How to Get Your Hotel Cancellation Fee Waived on Your Own
Here are four tips on how you can ask the hotel to waive your cancellation fee:
Call the hotel to ask for a refund or have the fee waived. Explain why you're not able to keep your reservation. If you have a valid excuse like an illness or inclement travel weather, the hotel may decide to waive the fee.
Request to speak to the manager if the person at the front desk can't authorize waiving the fee or issuing a refund.  In some cases, the manager is the only one who has that authority.
Ask if you can book a room for another date to avoid paying the fee. That way, the hotel doesn't lose out on your business, and you don't lose any money.
Talk to the manager about reducing the fees if they do not eliminate them. Of course, you'll still have to pay something, but at least it's not the total amount.
As always, negotiating isn't fun. In addition, trying to get your cancellation fee waived can take hours if you're told to wait for a manager.
Let DoNotPay Help You Get Your Hotel Cancellation Fee Waived
Imagine if you could skip the entire process of calling the hotel and waiting on the phone for several minutes and even hours trying to get the hotel manager to waive your cancellation fee.  With DoNotPay's new Hotel Bill Negotiation solution, you can.
All you have to do is answer a few questions about the bill and error, and DoNotPay will draft a demand letter on your behalf to send to the front desk or general manager requesting that they waive your cancellation fee.
Other than waiving hotel cancellation fees, DoNotPay can also help you with the following:
How to Waive Your Hotel Cancellation Fee Using DoNotPay
If you want to waive your hotel cancellation fee but don't know where to start, DoNotPay has you covered in 4 easy steps:
1. Go to the Hotel Bill Negotiations product on DoNotPay.
2. Answer a few questions about your hotel bill, which charges you want to have refunded, and the details of your reservation.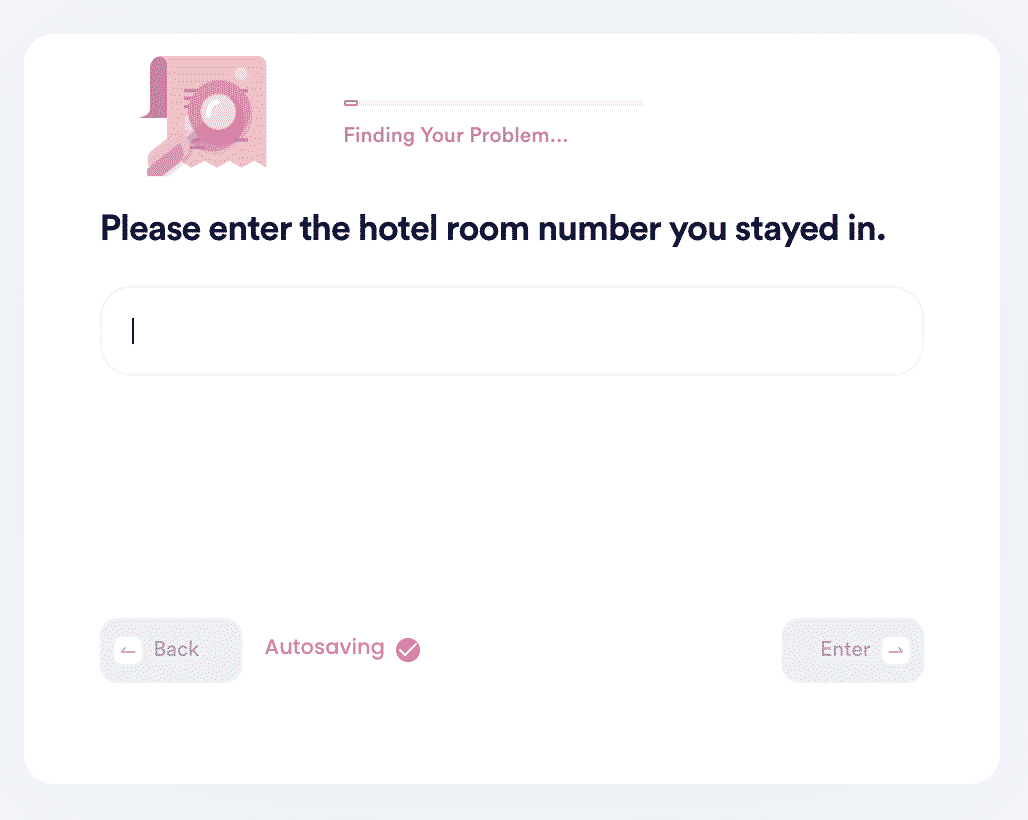 3. Tell us whether this is for a past reservation or if you're still at the hotel (this helps us decide whether negotiation or chargeback is a better option for your case).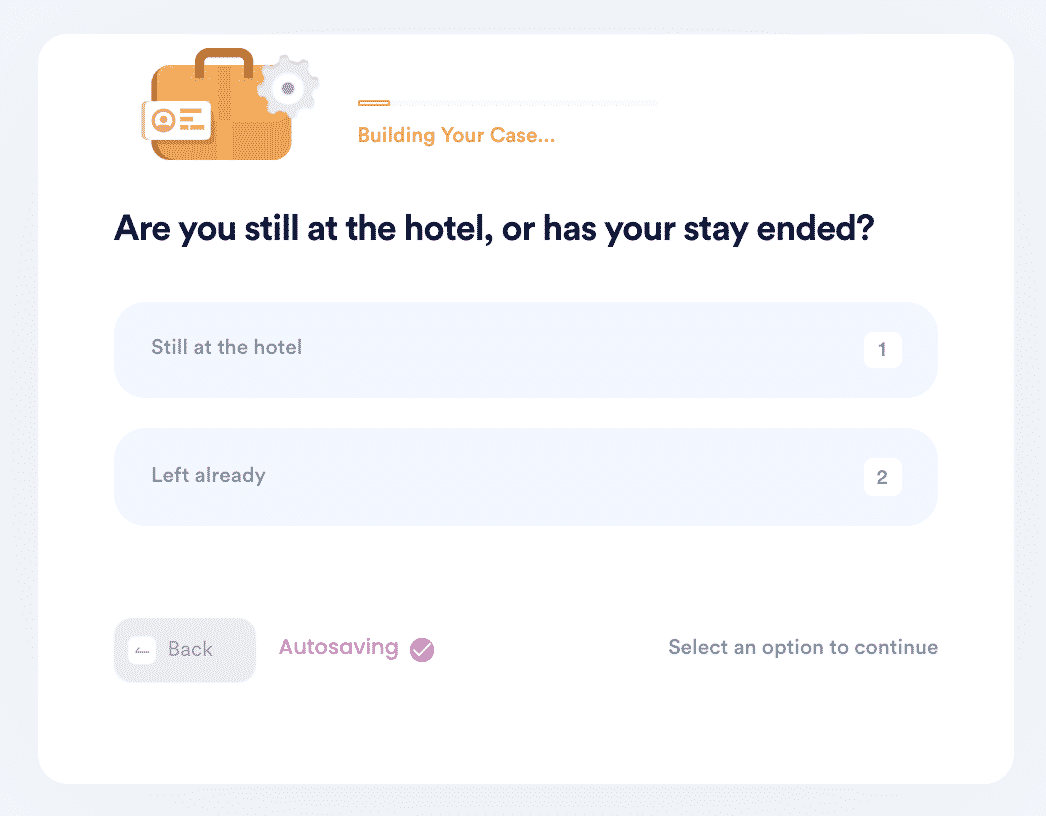 4. Choose whether you want us to contact the front desk or general manager (if you've already tried contacting the front desk already).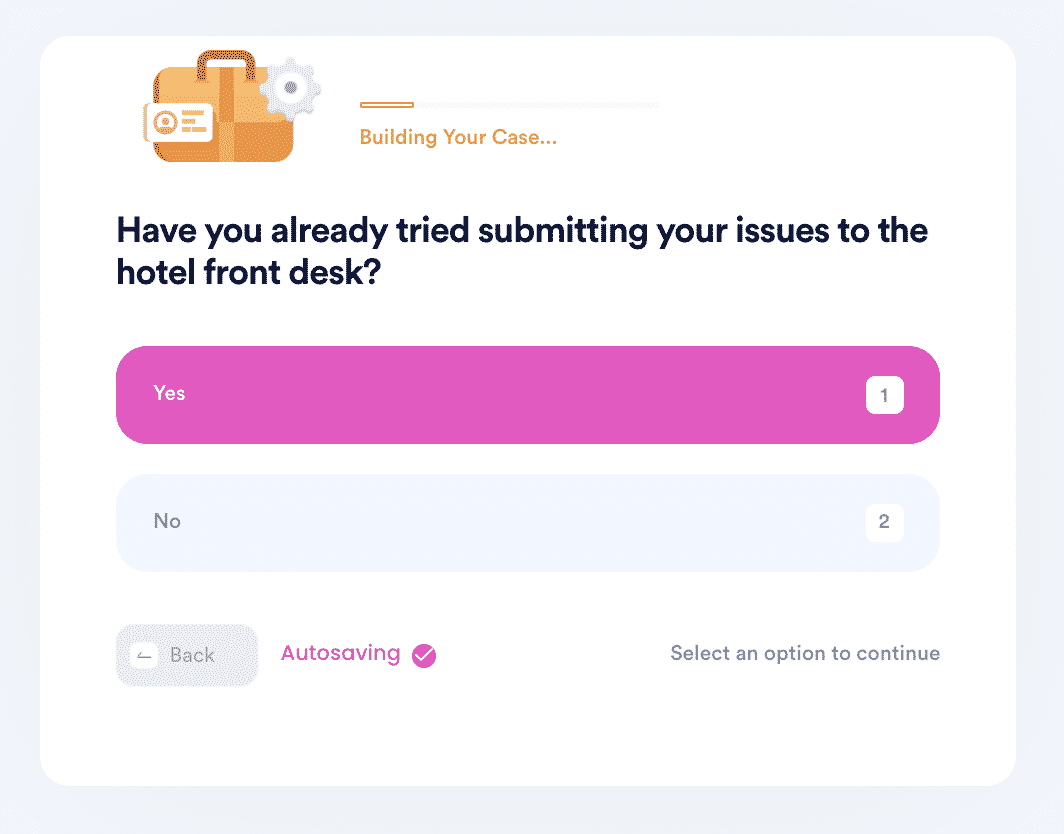 Why Use DoNotPay to Help Waive Your Hotel Cancel Fee
There are three reasons you should let DoNotPay help you waive your hotel cancellation fee.
It's fast. You won't have to spend hours waiting at the front desk and hotel manager to act.
It's easy. You don't have to struggle filling out tedious forms or keeping track of various steps to complete the process.
It's successful. You can rest easy knowing that we'll make the best case for you.
What Else Can DoNotPay Do to Help You Solve Problems?
Having hotel cancellation fees waived is just one of many things DoNotPay can do. DoNotPay also provides the following services:
There's more for you at DoNotPay. Sign up today.