Get a SuperBeets Free Trial In 3 Easy Steps

SuperBeets is a company that produces a wide variety of beet-powered superfoods to support your health, focusing particularly on maintaining steady blood flow and healthy blood pressure. They have several different products that can be combined in use to customize your specific needs, including concentrated beet crystals, heart-supporting chews, and memory & focus-supporting chews. There are so many health benefits that these products provide, including but not limited to:
Promotes production of Nitric Oxide, which can improve blood pressure and may support respiratory health
Supports healthy circulation
Helps the body reduce oxidative stress
Provides antioxidant support by serving as a great source of Vitamin C
Increases overall stamina and energy
Promotes blood flow to the brain (Memory & Focus Chews)
Supports focus, mental alertness, and memory (Memory & Focus Chews)
If you've been looking to improve your health and think that SuperBeets might be a good fit for you, you may be wondering if you're able to get a free sample of one of their products. Free samples and free trials pose a hazard though, as companies usually take your financial information before giving you the free trial or product. If you forget to cancel the subscription or service, the company is able to charge you immediately because they already have your financial details. Thankfully, DoNotPay can help you avoid unwanted charges from subscription renewals with their free virtual credit card!
Does SuperBeets Offer a Free Trial or Sample?
Trying a new superfood is always exciting, but oftentimes, they're only available for purchase in large quantities at high prices. It's a gamble to spend so much and get so much product when you don't yet know if you like it or if it works well for your body. Because of this, getting a free sample to try the product before committing to the full size is a great opportunity to test if the superfood is right for you.
So, does or free sample of any of their products? At this current time, the answer is unfortunately no. Even though a free sample of their product isn't offered, you can still get discounts on each product when you make a purchase. The discounts are different depending on what you buy and how many months of supply you purchase.
Check out their plans here:
90 Day Satisfaction Guarantee | Cancel anytime
Buy 1 1-month supply
Save 12%
$34.95/canister
Free Shipping
Buy 2 + Get 1 Free

3-Month Supply

Save 41%
$23.30/canister
Free Shipping
Buy 4 + Get 2 Free

6-Month Supply

Save 45%
$21.65/canister
Free Shipping
How Can I Get a SuperBeets Free Sample?
Because doesn't offer a free sample, you aren't able to get a free sample of the product online and on-demand. If you really want to try SuperBeets but don't want to commit to buying a full size without sampling it first, here are some things you can do:
Visit your favorite grocery stores and see if they have representatives from different companies coming in to give out free samples. One of these representatives may be giving out SuperBeets free samples, so keep an eye out when you go shopping!
Visit your local health store or vitamin shop and see if they would be willing to give you a free sample of SuperBeets (if they carry the products in-store).
Purchase the product that most interests you at a discount on the Humann website. Discounts are different depending on which product you get and whether you make a one-time purchase or subscribe. Sometimes Humann will offer you a free sample of a product of their choice when you checkout. If you choose to go this route, you will have to provide the company with your financial information in order to receive the product.
Avoid Automatic Renewals With Donotpay's Free Virtual Credit Card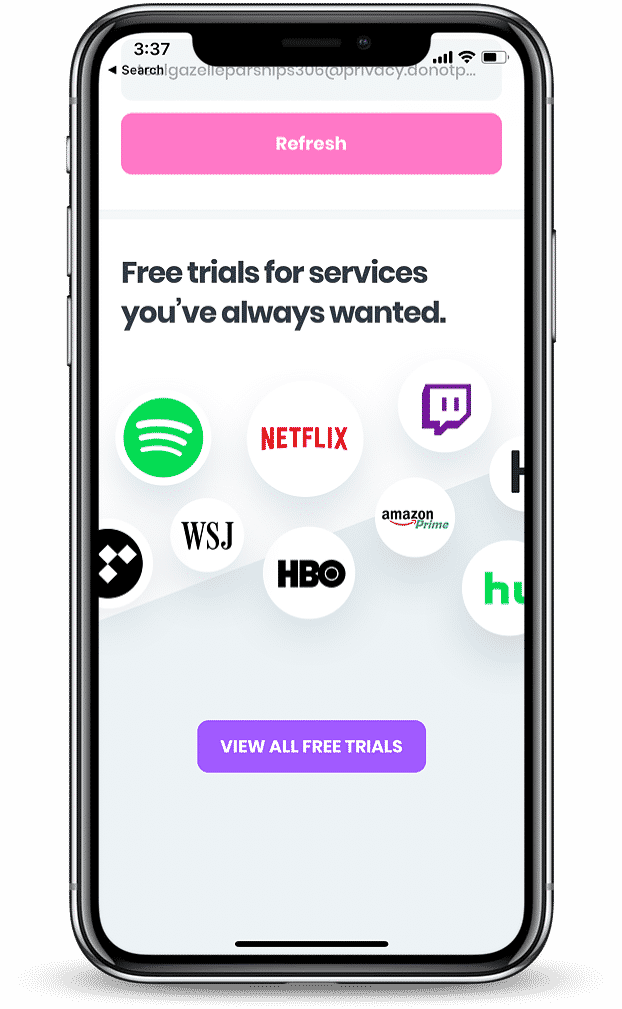 When you open a credit card bill or bank statement and see an unfamiliar charge, it can send you into a state of panic. If you realize that this charge is for a subscription service renewal after you forgot to cancel a free trial, the panic immediately turns to frustration! This is definitely a common problem, as companies usually don't send you a courtesy warning that your free trial period is expiring so that they can charge you and gain your business. DoNotPay's virtual credit card can help you avoid this problem by allowing you to sign up for a free trial without giving out your own financial information. They accomplish this through a few simple steps:
Generation of random credit card details, including a credit card number, CCV, and expiration date.
Approval of charges from free trial companies or billing pages automatically.
Denial of charges for subscriptions or other charges with actual monetary value.
When your virtual credit card is denied, the company that you signed up for the service with will reach out to you. You'll then be able to cancel the subscription or service without being wrongfully charged!
What Else Can DoNotPay Do?
Virtual credit cards are an amazing feature of DoNotPay, but their services stem far beyond this! DoNotPay can help you with a wide variety of everyday problems. To learn more about how DoNotPay can help with different topics that interest you, explore the links below.