Power Points: Using Starwood Credit Card to Waive Resort Fees
If you travel a lot, you probably know that the hotel room price you saw on the website isn't really the sum total of what you'll be charged at the end of your stay. Even after seeking discounts and the lowest prices, you still end up with resort fees of all kinds. And these can culminate, making your expenditure significantly more than you were willing to spend.
The good thing is that your . However, there is a downside. Even with all the Starwood credit card points in the world, it can still be extremely hard to claim a refund on costs already charged. You'll have to make countless applications and be forwarded to different people, all of which can take away from the joy of your stay at the hotel.
That is where DoNotPay comes in. The application will take over for you and make any application or negotiation on hotel prices on your behalf. In this article, we will show you how to reduce or waive hotel bills and how you can do it the easy way through DoNotPay.
Can I Refuse to Pay Hotel Resort Fees?
In most cases, the resort fees and surcharges included in your bill will be about amenities you don't need. In this case, you can refuse to pay such sub charges by stating in advance that you don't need such facilities. You can demand that any unexplained charges be waived.
Still, the fact that most of these charges are mandatory can make it hard to have them waived on your own. It is especially hard to negotiate for reimbursement over the phone since many of these charges are automatically included in your bill. Therefore, front desk personnel might not be helpful in giving refunds (even with your Starwood credit card).
DoNotPay can do all this for you, so you don't even have to leave your hotel room.
Tricks to Paying Less for Hotel Stays
Before getting into ways you can negotiate for , there are tricks you can use to reduce your overall expenditure in the first place:
| | |
| --- | --- |
| Book an off-season reservation. | Naturally, hotels will charge more when there is more demand for a room. In fact, you might be charged up to 4-5 times as much by visiting the hotel in the high season than when there are fewer people traveling. You can save yourself a lot of money by simply choosing to stay in an off-peak period. |
| Look for coupons. | Every so often, hotels will offer coupons to expose clients to their services. These can be found on social media or on hotel websites. If you dig deep and look at different hotels, you can get as much as 50% off. Alternatively, you can search for used/transferred reservations, typically sold at discounted rates. |
| Book a stay in the middle of the week. | As we've seen above, prices are hiked when more people make reservations. And more people will travel during weekends than weekdays. So, if possible, try and book a reservation mid-week. |
| Buy items on your package separately. | Usually, you'll find hotels packaging all their amenities, such as food, entertainment, and internet, and selling it as one. In some cases, it can be cheaper to ignore such packages and only pay for what you want. |
Can I Use My Starwood Credit Card to Waive My Resort Fees
For years, the Starwood credit card has been among the best travel cards out there. Cardholders get to earn points that can be redeemed for rewards, including free flights, earning backstage passes, and free reservations at some of the world's most prestigious hotels. Depending on the number of points you have and the hotel you are in, you can fully use your Starwood points as substitutes to paying hotel fees.
That said, there's no reason why the same can't apply for resort fees and surcharges. If you have no clue where to begin the redeeming process, leave it to DoNotPay. Whether you are staying in one of Starwood's hotels and don't know how to redeem your points or want your Disney resort fee waived, we shall do everything to ensure you are successful.
Waive Your Resort Fees With the Help of DoNotPay
DoNotPay dedicates resources to ensure that negotiations are successful every time. We know all the tricks in the trade, including how to use Starwood credit cards to get your travel expenses reduced, including
Hotel pet fees,
and more.
Don't know how to use your Starwood credit card to waive hotel resort fees? Let DoNotPay handle it for you in 4 easy steps:
1. Go to the Hotel Bill Negotiations product on DoNotPay.
2. Answer a few questions about your hotel bill, which charges you want to have refunded, and the details of your reservation.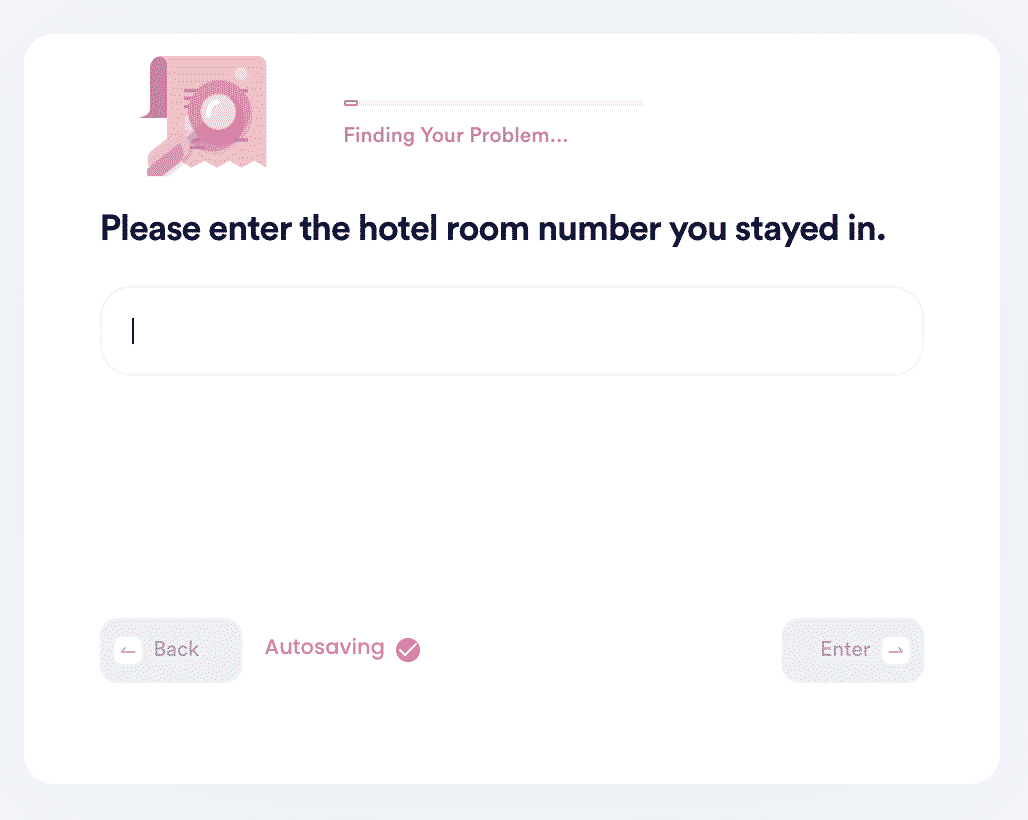 3. Tell us whether this is for a past reservation or you're still at the hotel (this helps us decide whether negotiation or chargeback is a better option for your case).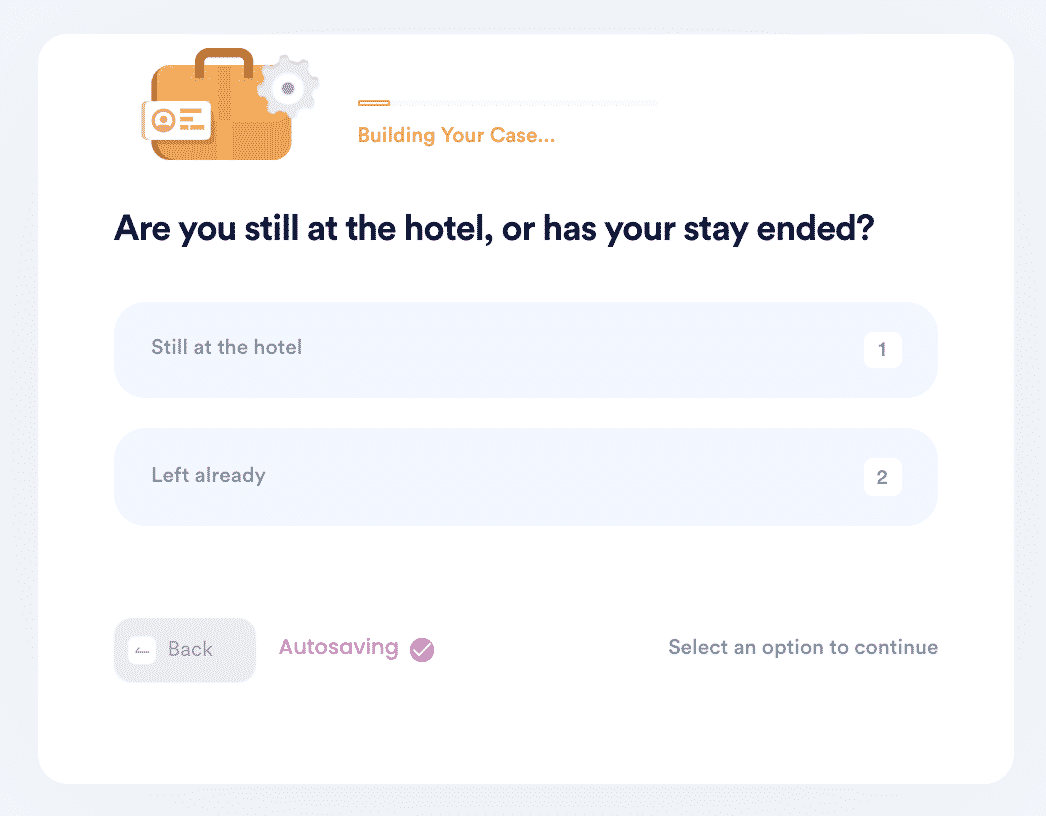 4. Choose whether you want us to contact the front desk or general manager (if you've already tried contacting the front desk already).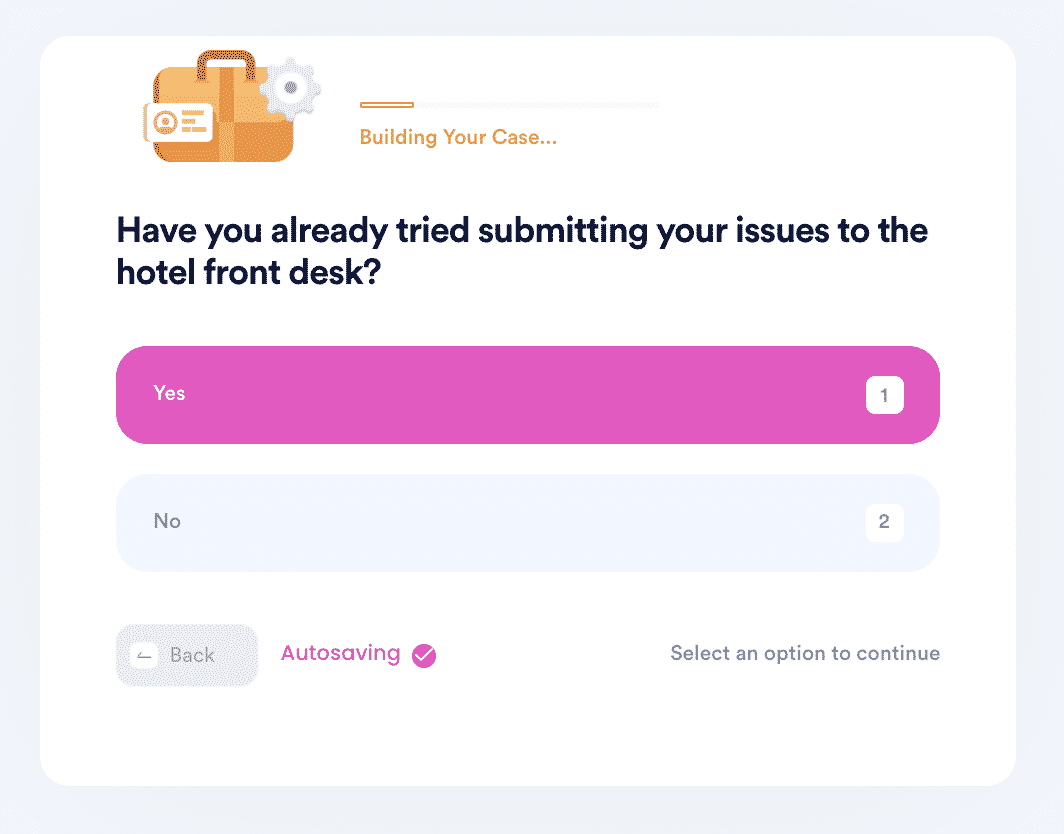 Why Use DoNotPay to Waive Your Resort Fees
As your trusted online robot layer, DoNotPay has helped thousands all across the country make claims and refunds without a hassle. And you, too, can take advantage of its convenience.
DoNotPay is:
Fast—You don't have to spend hours on end negotiating with the stubborn attendant at the front desk or speak to the manager. DoNotPay will handle any negotiation for you.
Easy—You don't have to spend hours researching how to use your Starwood credit card points or filling forms for the hotel managers. Simply follow the steps above from the comfort of your room, relax and enjoy your stay.
Successful— Using our extensive channels and resources, we assure you that we will do everything to get the best outcome for you.
What Other Problems Can DoNotPay Solve?
Helping you waive resort fees or lower hotel bills is just one of the many things DoNotPay can assist you with. We work across all entities, companies, and industries and can help sort out any application or legal matter you may face.
Other than hotel-related matters, DoNotPay can also help with other legal matters, including these five issues:
Getting tourist visas
Sign Up With DoNotPay Today
To maximize your stay at hotels, you need to cut down your costs as much as possible, and this means knowing how to identify overcharges and discount opportunities. With DoNotPay, you can save yourself the trouble because we already have the know-how.
Visit us today and let us help you make your hotel stay more worthwhile.