Get the Star Citizen Refund You Deserve
Star Citizen is an online multiplayer combat and space trading game developed by Cloud Imperium Games and its subsidiary Roberts Space Industries. First announced in 2012, the project has been widely criticized for its commercial release repeatedly being delayed. It is the highest crowdfunded video game, having raised over $300 million so far.
Star Citizen Refund Policy

The Roberts Space Industries' Terms of Service are somewhat confusing as they vary depending on the country. Our DoNotPay team will do their best to explain those regulations in the simplest possible terms.
Fundraisers & Pledges
When it comes to fundraising and pledge deposits, backers in the U.S. waive any right for a refund by agreeing to the Roberts Space Industries' U.S. Terms of Service. The basic principles are:
All such deposits are invested into the production of the pledge items, the Game, the Website, and the RSI's corporate expenses associated with the Game

The deposits are to be earned by RSI and become non-refundable as long as they are used for the Game Cost and Pledge Item Cost

Any unearned portion of the pledged deposit is non-refundable unless the RSI fails to deliver the pledge items or the Game to you within 18 months after the estimated delivery date

Any deposit amounts will be non-refundable regardless of whether the RSI can complete or deliver the pledge items or the Game
According to the International Terms of Service, the same rules apply to international backers once the "Cancelation Period" has expired.
RSI's Cancelation period constitutes a grace period for international backers to cancel their pledge for Virtual Goods within 14 days of making it. If you cancel the pledge within the allotted Cancelation period, you will:
Get a full refund of the amount you invested within 14 days of the date the RSI receives a notice of your cancelation

Lose access to the Virtual Goods
Star Citizen Purchases & Subscriptions
All incorrect purchases are eligible for a refund as long as the request is made within 30 days after the order was placed.
For item purchases (e.g., ships), if you go beyond the 30-day grace period, the only way to get a refund is to convert the money into Store Credit.
The same policy applies to unwanted subscriptions as well, but the RSI's U.S. and International Terms of Service state that they do not give a prorated refund for any paid subscription fees.
How to Obtain a Star Citizen Refund by Myself?
If you managed to navigate through the twists and turns of the Roberts Space Industries' Terms of Service and decided to request a refund on your own, you should know that the only way to do so is via the RSI's website. Alternatively, you can seek help from DoNotPay.
| | |
| --- | --- |
| Can You Request a Refund Via | Yes / No |
| DoNotPay | Yes |
| Email | No |
| Phone | No |
| Letter | No |
| Website | Yes |
| In-person | No |
Follow these steps:
Within 30 days of your order/pledge, log in to your

RSI account

Submit a ticket to the RSI team

Click the Submit Request button
To request a refund, you will have to provide the following information you received via the order confirmation email:
Note that, to be able to get a subscription refund, you will first have to cancel your subscription and then submit a ticket to the RSI Support Team.
How to Get a Star Citizen Refund With DoNotPay?

Cloud Imperium has made it all but simple for users to inform themselves about their consumer rights and request a refund if unsatisfied with the service. If you don't pay close attention, you can easily mistake the Terms of Service applicable in other countries for those relevant to yours.
Fortunately, you have someone to watch your back when dealing with companies like this— the DoNotPay virtual lawyer.
Our app has automated the entire refund request process to make it simple and efficient.
If you don't already have one, create an account on DoNotPay in any web browser and then:
Log in and go for

Chargeback Instantly

Select the payment method you used for the purchase 

Provide the name of your bank and all the relevant details

When prompted, type Cloud Imperium Games' Star Citizen as the name of the merchant

Answer all the other pertinent questions and confirm with a signature to finalize your claim
After gathering all the relevant information from you, we will contact your bank on your behalf. If applicable, we will also provide a letter with VISA and MasterCard citations to uphold your claim.
In case you want us to reach out to Cloud Imperium Games, we can do it instead of you. That way, you will also have evidence that you tried resolving the matter before escalating the case in small claims court.
Note that Cloud Imperium aims to settle all disputes by informal negotiations, or binding arbitration if the previous fails (in the U.S.), rather than in court.
How Will I Get My Star Citizen Refund?
The company will credit your refund back to the original payment method you used for the purchase.
When Will I Get My Star Citizen Refund?
Refunds may take several days to weeks to appear on your statement. If you don't get your refund back within 30 days, you should contact the financial institution that provided the payment.
Can I Cash Out Store Credit?
No, you cannot. The store credit cannot be refunded.
Essential Things to Know When Requesting a Star Citizen Refund
Before you embark on an exhausting journey of getting your refund back, you should be mindful of the following:
If you want to get a refund for your Pledge, you have to cancel it by contacting

support@cloudimperiumgames.com

You cannot get a refund for merchandise that is no longer available on your account

In the U.S., resolving the matter via arbitration is the final step, and you waive any right to take the matter to court if you resort to it
Is There a Free-Trial Run on Star Citizen?
The company sometimes offers free-trial subscriptions. When it does, free trials are non-transferable.
Is My RSI Subscription Auto-Renewed?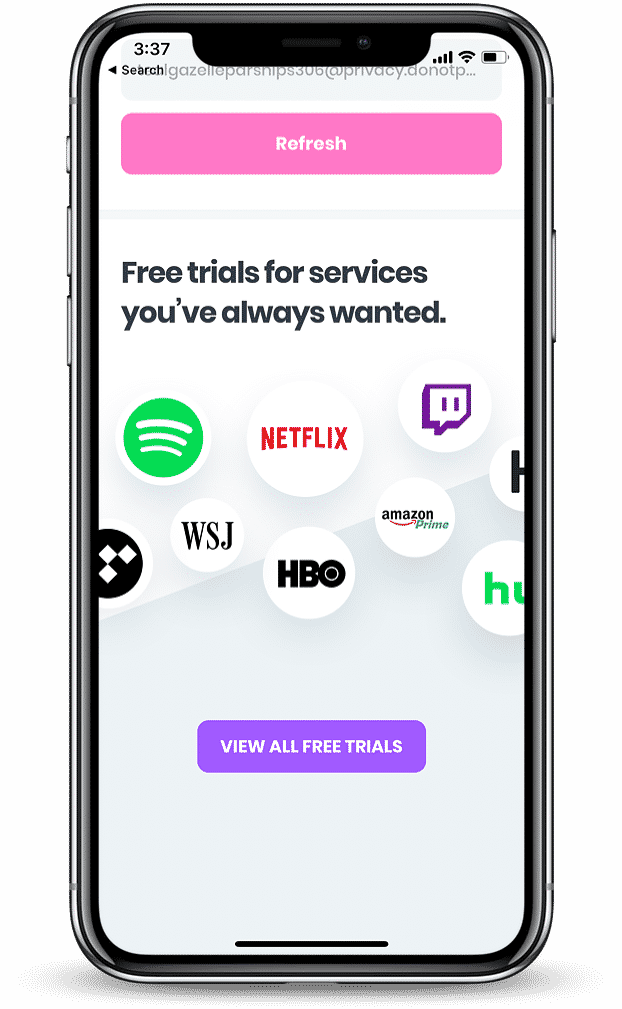 Yes, it is. Both the U.S. and international Terms of Service stipulate that you agree to have your subscription automatically renewed by agreeing to the terms.
To sidestep getting billed for a subscription after the free-trial run-out, you can use DoNotPay's virtual credit card. It enables you to sign up for a free trial without worrying about getting billed if you forget to unsubscribe on time.
If interested in learning more about it and how to apply for it, check out this page.
A Scope of Things DoNotPay Can Do for You

Perhaps you are present on other gaming platforms and feel that your user and customer rights are trampled there as well. The DoNotPay virtual team can help you handle refund requests from platforms such as Origin, Fortnite, PlayStation, or Epic Games. Not only that, but we can assist you in handling other issues, too.
Should you want to stop online sexual harassment or harassing phone calls from your ex, you'll get DoNotPay's help right off the bat.
Team up with your virtual assistant by accessing it from your web browser and we will help you with:
Disputing traffic tickets

Fighting speeding tickets