How to Get a Star Citizen Free Trial With a Virtual Credit Card

Star Citizen is a space combat video game that is primarily intended as a multiplayer game, but you can also purchase an add-on version for single players. Unlike many online video games, there is no  that is always available. You may still be able to try the game for free if you're willing to wait, but DoNotPay's free virtual credit card may make exploring other games easier on your wallet.
Does Star Citizen Offer a Free Trial? 
No. Star Citizen does not offer a traditional free trial that is available whenever you want to use it. But it does periodically offer free access for a limited time.These events, which are known as Free Fly Events, typically last for approximately one week and allow anyone to log into and play the game as a guest without having purchased the Game Package that is required to play the game at all other times.
How Can I Get a Star Citizen Free Trial?
Announcements regarding current and upcoming Free Fly Events can be found on the Roberts Space Industries (RSI) website. These are the only times that you will have free access to the game. Unfortunately, this means that you will need to either wait until the next event to try the game or pay for the game without trying it first if there is no Free Fly Event running when you become interested in Star Citizen. Instructions for creating an account and logging in can be found within each of these announcements.
Does the Star Citizen Free Trial Automatically Renew Into a Paid Subscription?
No. Because Star Citizen's free feature functions as a public event that is completely free to everyone and does not require players to add their payment information, it does not automatically renew into a paid subscription.
If you are interested in playing more of the game after your Free Fly Event ends after approximately one week of free access, you will need to choose and purchase a Game Package at that time.
Avoid Automatic Renewal With DoNotPay Virtual Credit Card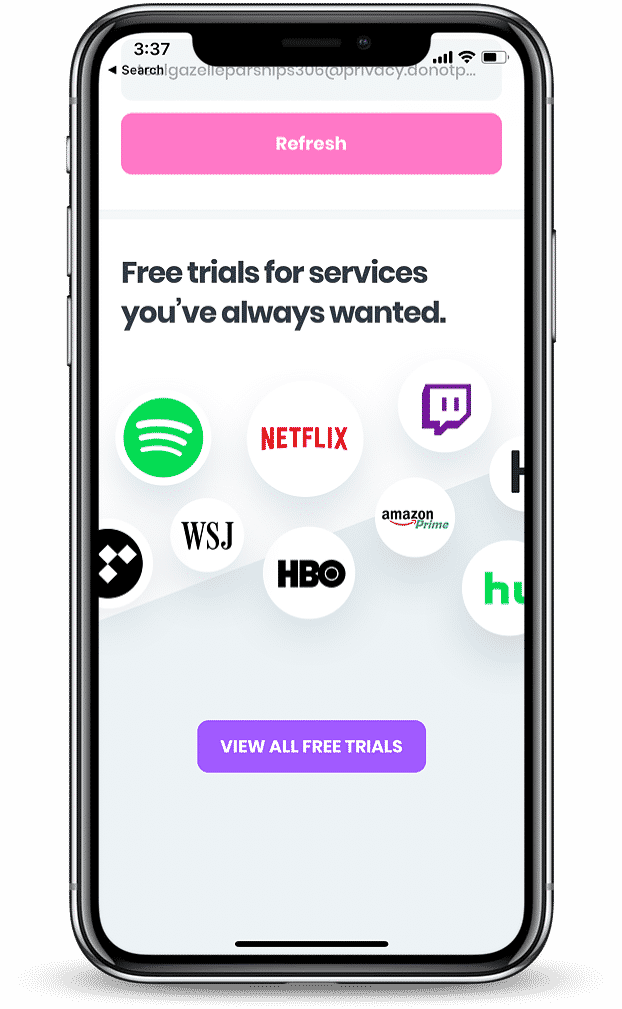 Although Star Citizen functions a bit differently, many other online games offer a free trial that provides limited access to the game to help you decide whether you like it enough to purchase the full version.
If you do not have your heart set on Star Citizen, and are interested in trying an alternative game that does offer a free trial, DoNotPay's free virtual credit card is an easy way to avoid accidental charges if you forget to cancel your subscription before your free trial ends. 
Your virtual credit card generates fake credit card information that will be sufficient to sign up for your free trial. It will later be recognized as an invalid card that cannot be automatically charged at the end of your free trial. 
How Much Does Star Citizen Cost After the Free Trial?
To start playing Star Citizen when there is no Free Fly Event running, you will need to purchase a Game Package. Every package includes a required $45 Starter Pack. You can also purchase an add-on single-player version of the game called Squadron 42 for an additional $20. This means that you have a total of four options to choose from at this time, which include:
The Mustang Alpha Starter Pack ($45)
The Aurora MR Starter Pack ($45)
The Mustang Alpha Starter Pack plus Squadron 42 ($65)
The Aurora MR Starter Pack plus Squadron 42 ($65)
These options are one-time purchases of the game itself. You can also choose to purchase an additional monthly subscription, which provides exclusive rewards and other additional perks that can be used in your game. These subscription options include:
Centurion ($10/month)
Imperator ($20/month)
These subscriptions are intended primarily to bring in additional money to support the development of new features for the game, and you can cancel your subscription or request a refund at any time.
What Will Star Citizen's Charges Look Like on My Statement? 
Star Citizen's charges will appear on your bank or credit card statement, but it is important to note that they will not specifically identify the game. Instead, these charges will indicate the company that owns Star Citizen, which is Roberts Space Industries (RCI). Although this charge will be in the amount of your purchase or subscription, it can be easy to miss if you are looking for the title of the game on your statements and do not recognize its company.
What Are the Most Popular Alternatives to Star Citizen?
Star Citizen may not have what it takes to become your new favorite video game, especially since it does not offer a simple free trial that you can use whenever you want to. Some other popular games that are based on similar concepts to Star Citizen include:
Elite Dangerous
No Man Sky
Space Rangers
X
EVE Online
What Else Can DoNotPay Do? 
DoNotPay is a faster and easier option for managing several aspects of any online game, as well as other digital subscriptions and many other types of issues you may experience in other areas of your life. We can also help you:
Cancel any non-game digital subscriptions and services
Delete social media accounts
Recover passwords
Avoid unnecessary fees that may be associated with these accounts
Have your personal information or photos removed from the internet
At DoNotPay, we are here to help you find your new favorite video game without the risk of losing money by forgetting to cancel a free trial you did not end up enjoying.  to learn more about the perks of using our virtual credit card to try any video game that offers a traditional free trial.