How to Start Smarty Ants Free Trial With a Virtual Credit Card

Smarty Ants is an efficient research-based foundational literacy program used for young learners. The program—featuring story-building activities, mini-lessons, and other support/enrichment lessons—uses game-based learning to assist kids in developing their literacy muscles and becoming strong early readers.
Do Smarty Ants Offer a Free Trial?
Yes, Smarty Ants have a free trial subscription. Though not specified, Smarty Ants' free subscription may differ from one institution to another since it is a product used by parents and learning institutions looking for substitute teaching methods.
During the free subscription, all features are open to users (young learners) and their parents or teachers to help keep track of progress.
How Can You Get a Smarty Ants Free Trial?
To access a :
Head over to the provider's main website and register as a member of Achieve3000
Scroll down to a provided form under the 'Four Solutions to Empower Educators and Support Students'
Fill in the form with your area of interest and, in this case, 'Foundational Literacy' (Smarty Ants)
Fill in other details, including your name, email address, phone numbers, role (teacher, principal, parents, etc.), and location of your school or district
Submit the form and wait for further communication via mail.
Does the Smarty Ants Free Trial Automatically Renew Into a Paid Subscription?
Yes, it does. Whether you acquire the program as an individual or institution, you may need to pay for it once the free subscription expires. Therefore, if you want to avoid the automatic subscription renewal, you should cancel your Smarty Ants subscription at least 24 hours before automatic renewal.
If you forget to cancel on time and get charged automatically, you can apply for a refund. Refunds are not always guaranteed by the service provider. As such, reach out to DoNotPay to help you claim your Smarty Ants refund in case you forgot to cancel your subscription and got charged unintentionally.
Avoid Automatic Renewals With DoNotPay's Virtual Credit Card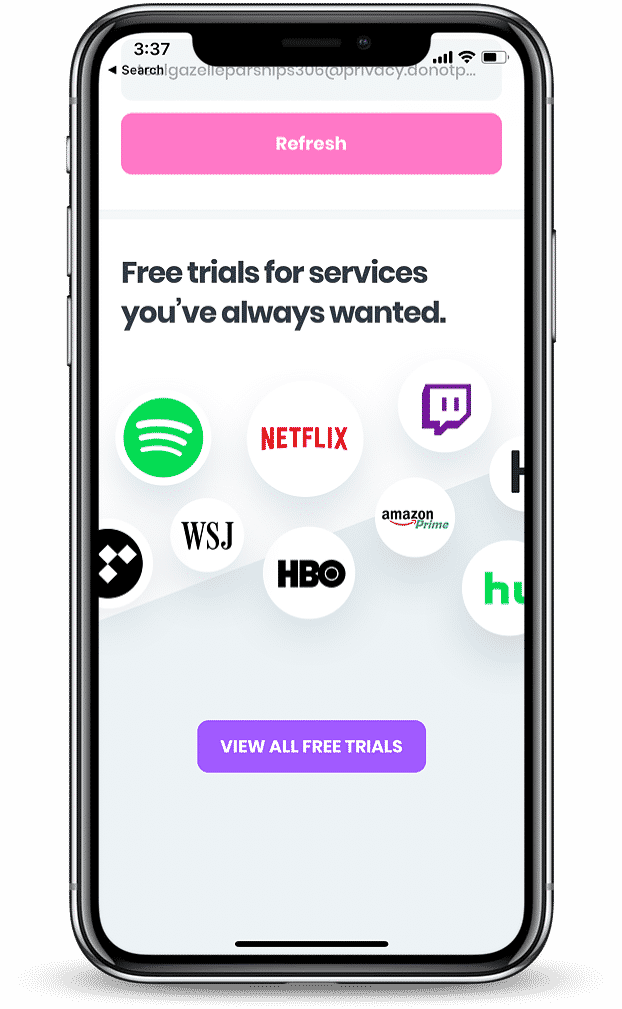 It is easy to forget to cancel your free trial or ordinary subscriptions. Unfortunately, this means being charged for a service you no longer use. DoNotPay is an expert at canceling subscriptions and services and will cancel your Smarty Ants subscription on time for you.
With DoNotPay's virtual credit cards, you don't need to spend anything or worry about being charged automatically after a subscription. DoNotPay generates a random number and credit card details that you will use to sign up for the .
Once you have enjoyed the service and the free subscription expires, there won't be any automatic charges since the free virtual credit card by DoNotPay doesn't have any funds in it.
You will therefore no longer be able to access the learning program for your young learners. Sign up with DoNotPay to access Smarty Ants free trial without getting charged.
How Much Does Smarty Ants Cost After a Free Trial?
Smarty Ants program is divided into several plans, including:
Pre-kindergarten
Kindergarten
First grade
Second grade
Though the product's pricing isn't listed publicly, the average price of an annual Smarty Ants subscription is $39.95 for pre-kindergarten kids to second grade. However, for a higher version of the Smarty Ants (second grade to 12th grade) for the literacy category, the annual subscription goes to $99.00.
What Are the Popular Alternatives to Smarty Ants?
If you don't love Smarty Ants pricing or features reasons, you can access several other options to choose from for your kids' early learning. Each of these learning programs has unique offerings and price points. They include:
| | |
| --- | --- |
| Popular Alternatives | Description |
| | This program has a 30-day free trial that you can cancel at any time. Additionally, it is an award-winning learning program covering math, reading, music, art, and much more for kids aged two to eight. |
| | This game app features amazing pets, epic battles, and a chance to practice math. It is a no-cost math game where your kids can go on quests, play with their friends, and earn prizes, all while practicing and learning math. |
| | As the name suggests, this app is perfect for teaching your kids reading skills as they develop into higher grades. |
| EPIC: Kids' books and reading | Epic is a leading digital library for kids. Through this app, your kids can explore their interests and learn with instant unlimited access to over 40,000 top-notch ebooks, audiobooks, and learning videos. |
| Elsa: Learn and Speak English | First released in 2016, this app is perfect for non-English speaking kids to develop their speaking skills. English Language Speech Assistant (ELSA) is an English-learning application that helps kids with pronunciation and vocabulary. As such, they can speak English fluently and confidently. |
These apps are ideal for supplementing early school work and can be used at home under a parent's or guardian's supervision.
Why Use DoNotPay
DoNotPay is fast.
DoNotPay is easy.
DoNotPay is successful.
How Else Can DoNotPay Help?
DoNotPay provides unlimited services for a wide range of issues. As an experienced Robo lawyer, DoNotPay can also help you to:
Sign up with DoNotPay to access the Smarty Ants free trial without getting charged.